5 Days, 5 Ways: The Ringer Tee, Halloween Edition
Ring in the holiday right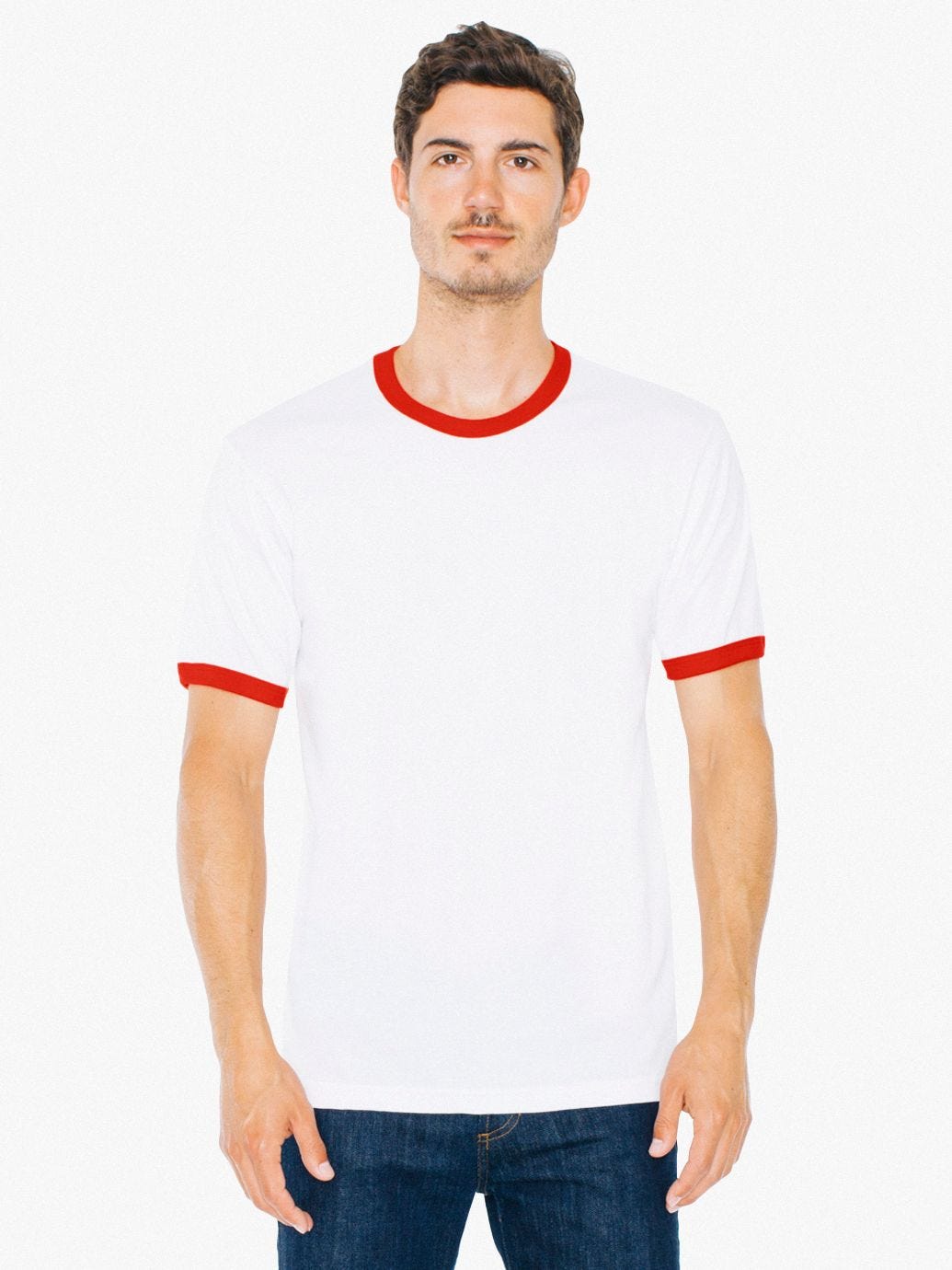 If you guys have been reading Style Girlfriend for a while, you know that Halloween is my favorite holiday.
While I know plenty of people aren't nearly as into getting dressed up as I am (I have a running list on my phone of possible costumes), that's no reason to not participate.
I promise you have a million costumes hiding in your closet, and with a little Netflix bingeing and maybe one of two additions to the wardrobe (that you would actually wear anyway) you can have some seriously stellar costumes.
Take, for instance, the ringer tee. A favorite athleisure style popular in the 70's and 80's, this tee can act as a base for many well-known (or niche) characters from movies and Netflix series made – or set in – these style-dense decades.
Below how to wear a ringer tee for five different Halloween costumes:

A ringer tee is the classic tee that offers a little something extra.
McKINLEY in WET HOT AMERICAN SUMMER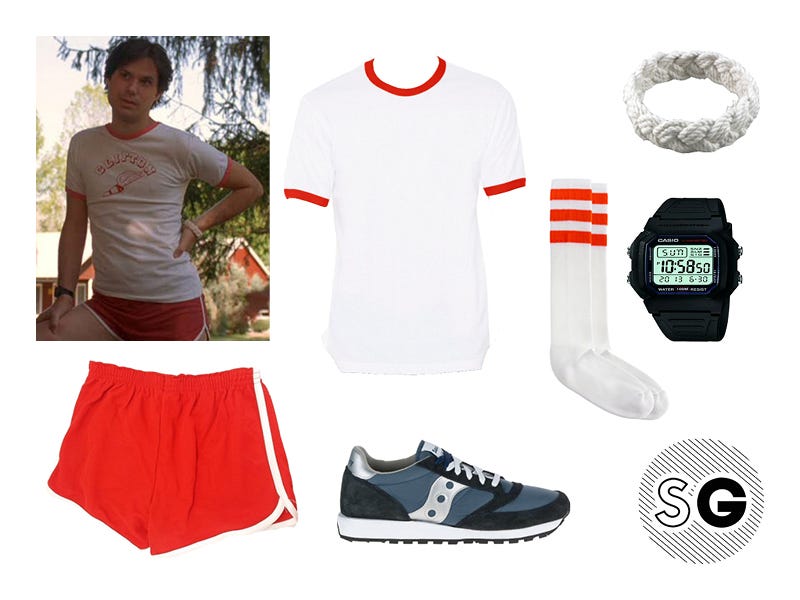 Get into character: Use a stencil and washable marker to get the track logo to really nail the details. Or just get the actual shirt here.
Buddy Up: Get your best friend to go as your secret lover Ben, or your two best friends to go as Gary and J.J.
LUCAS in STRANGER THINGS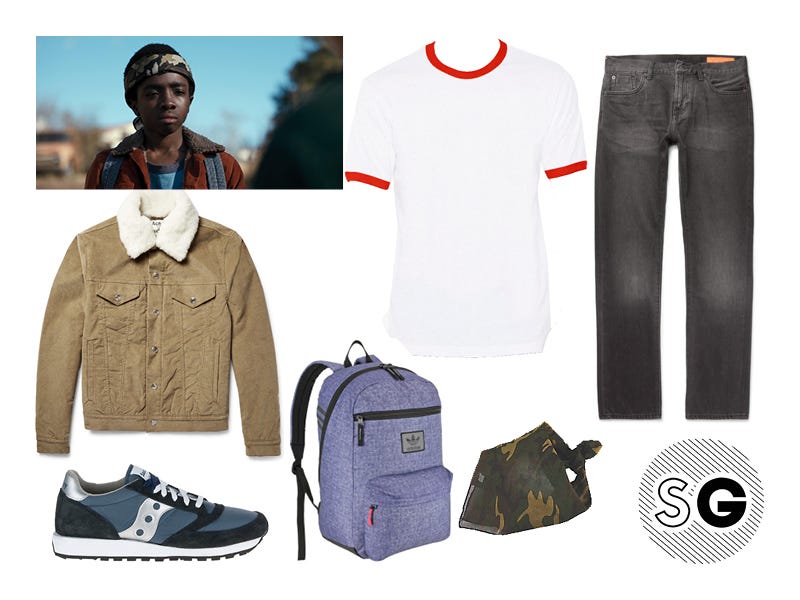 Get into character: Accept that you are going to be the voice of reason amongst your friends.
Buddy Up: Get you gang together as Toothless, Will and Mike, and don't forget Eleven!
NAPOLEON DYNAMITE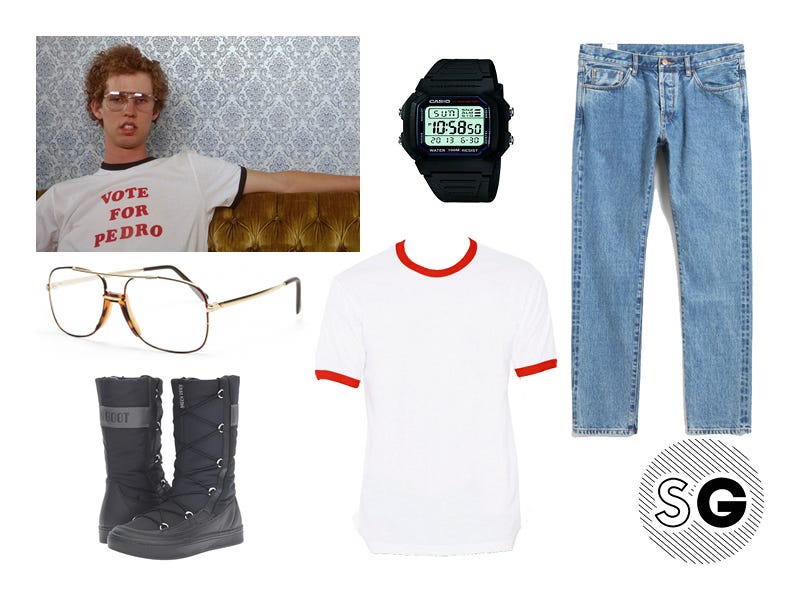 Jeans: Han Kjobenhavn, $180 | Boots: Tecnica, $200
Glasses: Bleudame, $19 | Watch: Casio, $12
Get into character: Pick up iron on letters at your craft store to get that authentic, uneven lettering. And make sure you learn all your moves here.
Buddy Up: Partner up with Pedro, Deb, Kip or Uncle Rico.
EZIKIEL in THE GET DOWN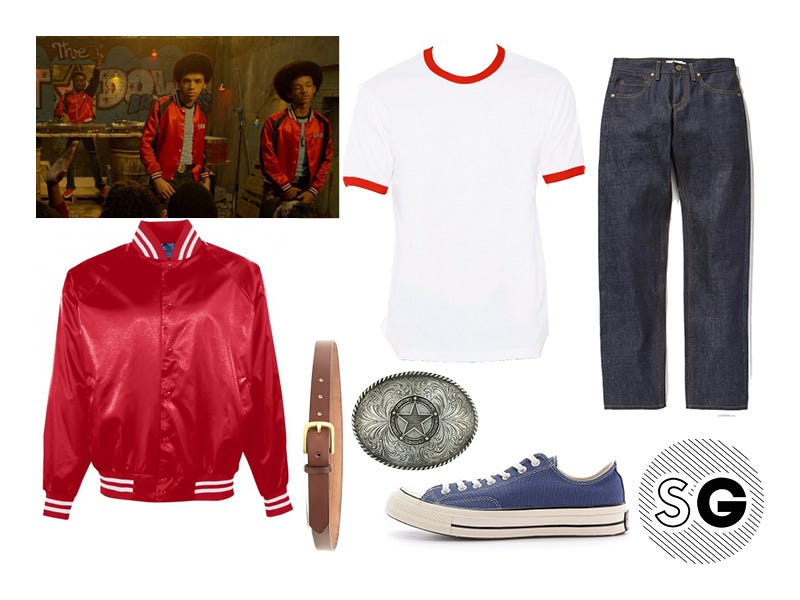 Jacket: Augusta Active, $41 | Jeans: Saturdays NYC, $185
Sneakers: Converse, $139 | Belt: Maximum Henry, $105
Belt Buckle: Montana Silversmiths, $31
Get into character: Brush up on your rhyming skills in case you *actually* have to MC.
Buddy Up: Get the Fantastic 4 plus one together in matching looks for performance night
FRANK from OLD SCHOOL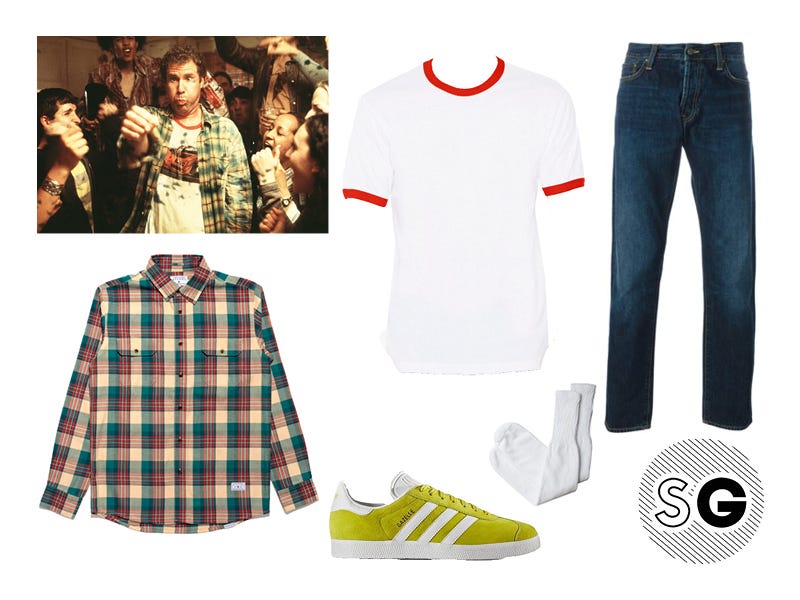 shirt: Afends, $68 | jeans: Carhartt, $104
sneakers: Adidas, $80 | socks: Gildan, $18 (for 6 pack)
Get into character: This costume is your excuse to go completely wild.
// Shop ringer tees //
Buddy Up: Bring along Mitch and Beanie, and maybe your boy Blue.
Want to see more ways to wear your favorite pieces? We show you how to style the breton shirt, colorful chino and graphic tee, 5 ways.

Like a phoenix rising from the ashes, Gabi Meyers went from Team SG's first-ever intern to a trusted fashion editor and stylist. She currently lives in Chicago with a very cute dog.