Bachelor Party Destination: Puerto Rico
A GREAT SPOT TO CELEBRATE THE LOSS OF SINGLEHOOD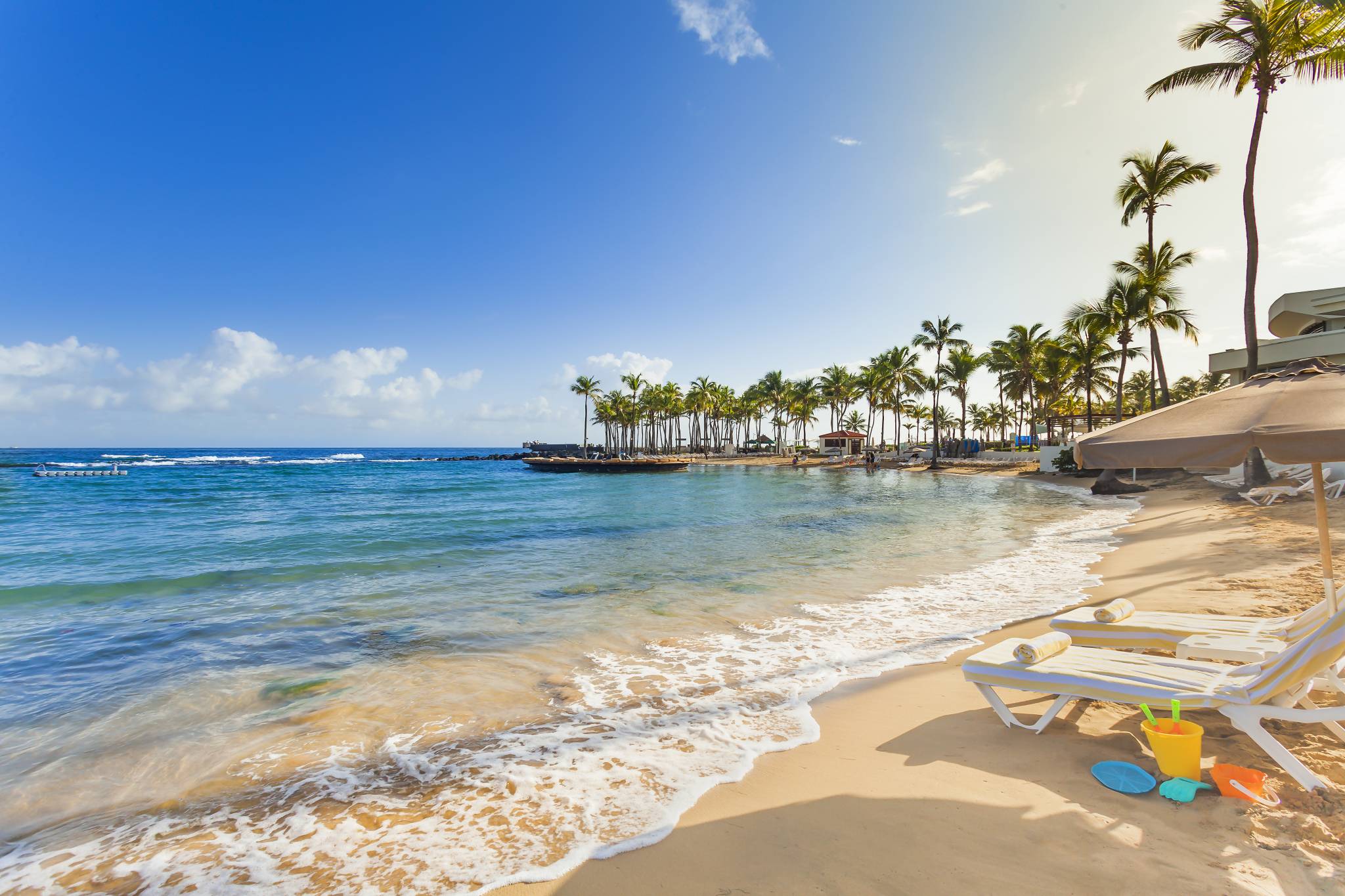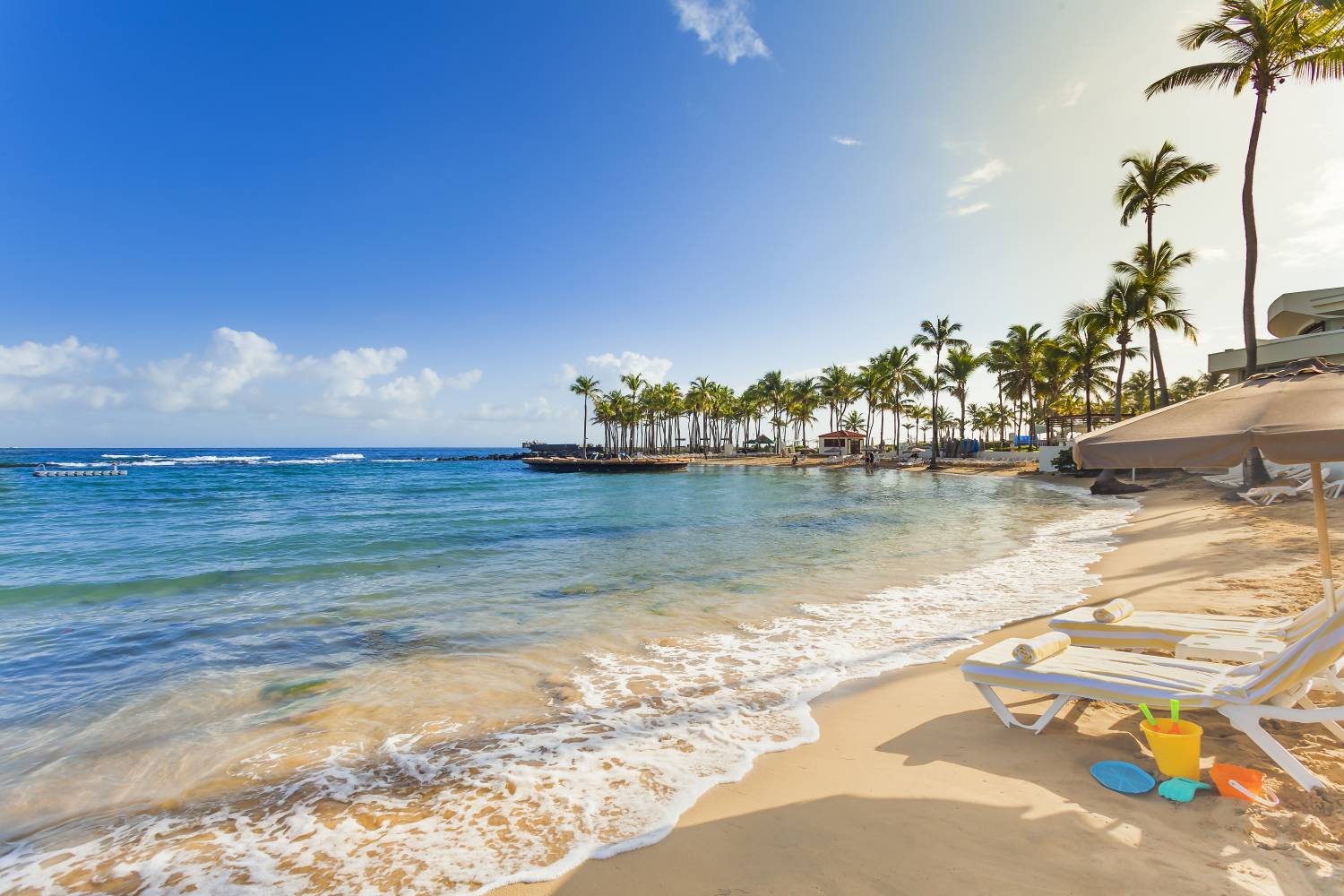 Vegas? Been there. Cancun? Kind of a hassle. The newest bachelor party destination is both exotic and close to home, inexpensive and indulgent. Where? Puerto Rico. Its capital San Juan, specifically.
What makes Puerto Rico such a great spot for you and your buddies to celebrate the loss of singlehood? 
No passport needed.
As a territory of the United States, Puerto Rico is as simple to travel to as Disney, and only a little bit farther of a flight. You don't need your passport, and you don't need an international data plan for your phone, making those late night Instagram posts even cheaper to regret later.
Moreover, the US dollar is the Caribbean destination's national currency, and pretty much everyone speaks English…though it's always polite to brush up on your basics. Start with, "Hola, [I'd like to buy a round of shots for the bar"].
Why Puerto Rico has everything you need for a bachelor party weekend:
Beaches
Depending on your penchant for small planes, Vieques is just a short flight away from the mainland and definitely worth a visit. And a ride in one of those tiny propeller planes, and you'll quickly separate the bachelor boys from the bachelor men.
If you want to stay a little closer to home base, Culebra's Flamenco Beach is accessible by catamaran, with plenty of tours leaving port every day. Try East Island Excursions – their day trip includes two snorkeling stops, lunch, and booze for $99.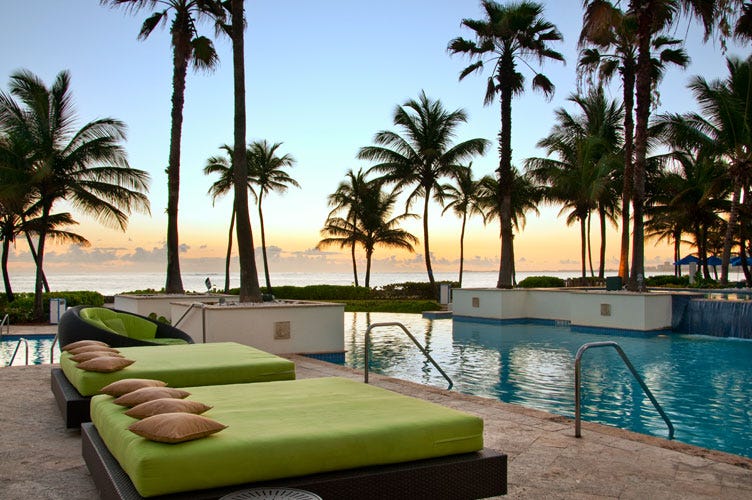 Nightlife
La Placita, San Juan's main square, is a collection of bars and restaurants that take care of all your "guys' night out" needs. Start with dinner and cocktails at the impossibly hip Santaella, and bar hop from there, drinking and dancing your way around the square.
And while I'm not much for rum, Medalla – the local beer in PR – might replace Tecate as my favorite "really not better than Budweiser but seems like it because I'm in this new interesting place" cerveza of choice.
Culture
If you can get your buddies out of bed before noon, Old San Juan has a ton to see and bright facades aplenty for group selfies (right? That's what guys do when they're together?).
There's a ton going on with the country right now (watch this John Oliver clip for the millenial short attention span version..there's even Hamilton star and proud Puerto Rican Lin Manuel Miranda rapping about the country's debt crisis) for a primer so you don't sound stupid when you get there.
Adventure
Looking to break away from the beach? Toro Verde Adventure Park recently christened the longest zip line in the world (as in, Guinness World Record-certified) at a stomach-dropping 7,590 feet long, and 1,200 feet tall. The park is located a bit outside the city; you and your buddies can rent a van for pretty cheap. An eight-line zip-lining tour costs $85; The Monster an extra $175). Not quite up for The Monster? Try its little cousin, The Beast, at merely (!) 4,745 feet long, and an extra $65. They also have ropes courses for the slightly-less-adventurous members of your group.
Food
Any Puerto Rican will tell you their cuisine is vastly superior to Mexican food. And I'm not about to throw my beloved quesadillas under the bus, but try mofongo, tostones, bacalaíto, arroz con gandules, and morcilla and you'll see how it's at least a fair fight. Fair warning, you will gain approximately 10,000 pounds on a 3-day trip by eating local fare three meals a day. Don't say I didn't warn you.
As for what to pack? We've got you covered. 
Your 3-day 10 piece packing list:
Shirt: Deus Ex Machina, $34 | Button-down: Bonobos, $85 | Jacket: Faherty, $225
 Shorts: Taylor Stitch, $78 | Swim trunks: Barney Cools, $79 | Sneakers: Native, $75
 Slip-ons: Vans, $60 | Hat: Norse Project, $70 | Sunglasses: Kith x Garrett Leight Kinney, $325
Portable Charger: Native Union, $50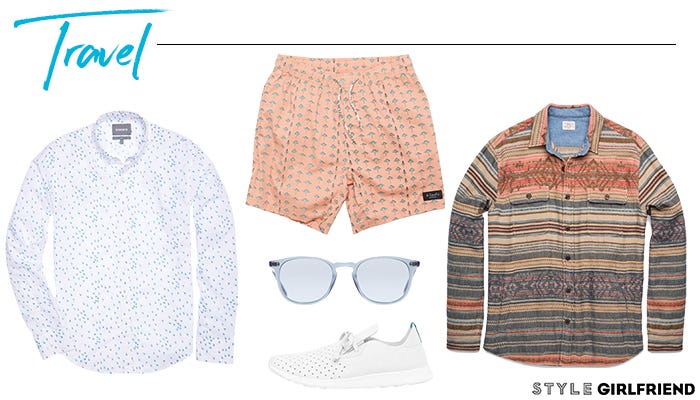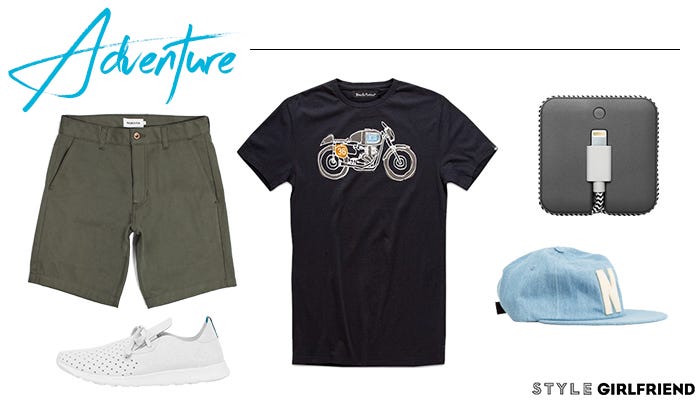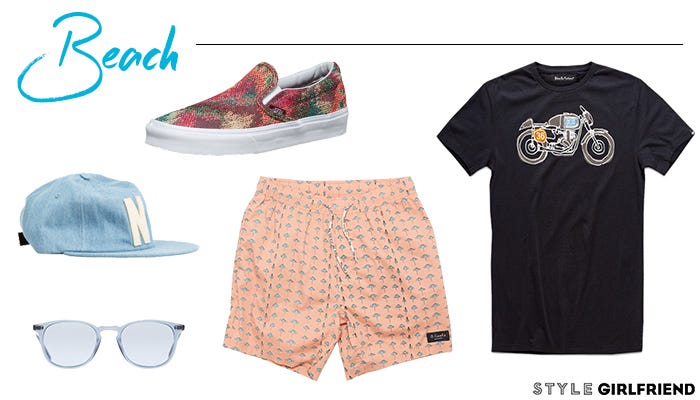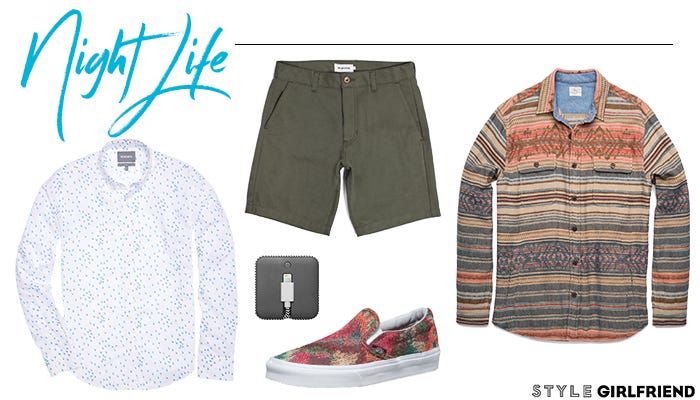 TELL ME:
WHAT DO YOU LOOK FOR IN A BACHELOR PARTY DESTINATION?
Find out the travel hacks of stylish men to level up your next vacation.