The Best Hair Care Tips For Men, According to a Dermatologist
Here's How to Get The Most From Your Shampoo and Conditioner Routine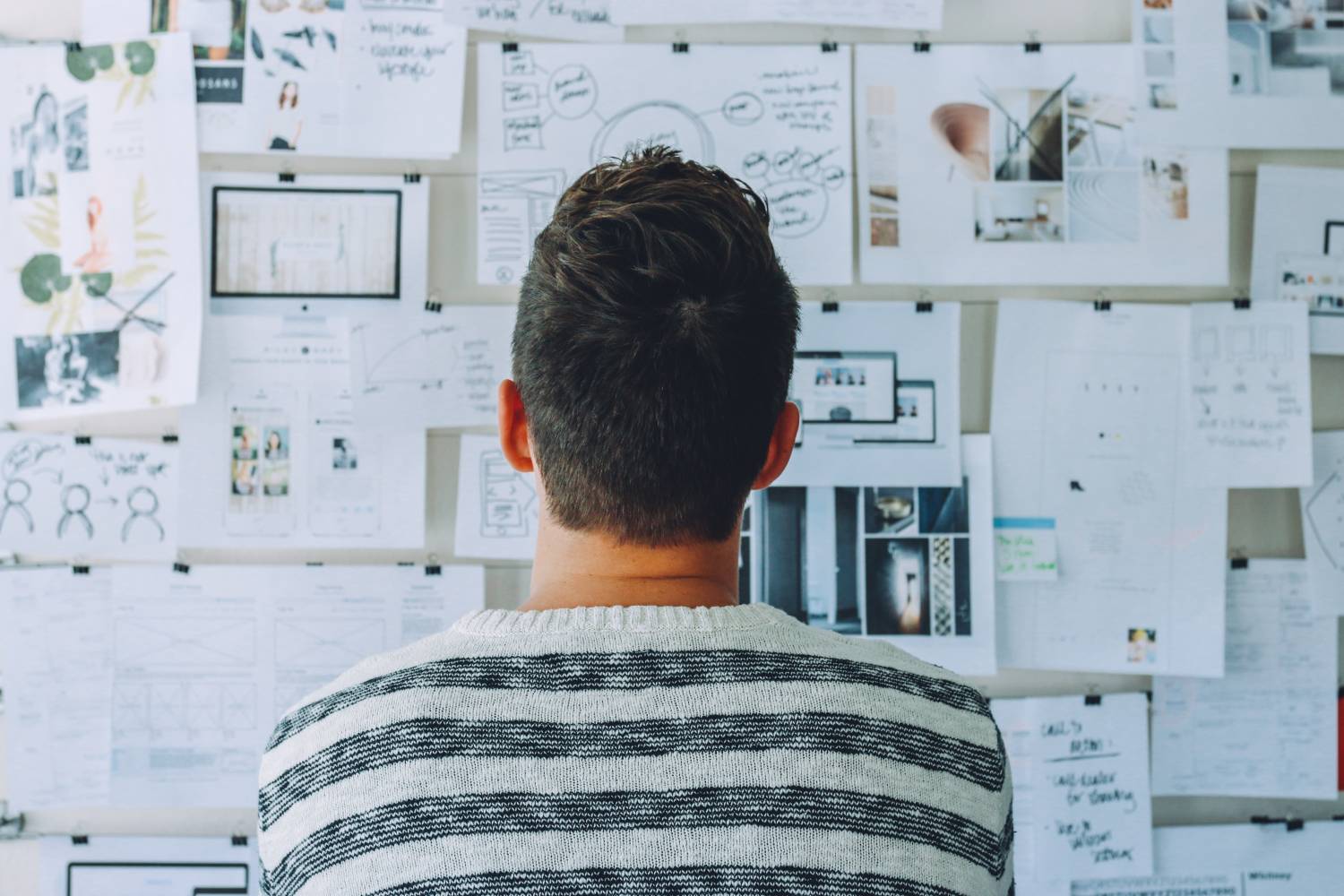 Presented by Dove Men+Care Hair. Thanks for supporting the great brands that make Style Girlfriend possible!
Here at Style Girlfriend, we devote a lot of time and energy—over happy hour Old Fashioneds, usually—to discussing the finer points of men's grooming (Chris Pine's beard? Very good. Leonardo Dicaprio's beard? Very bad). While facial hair is still enjoying its lustrous, jaw-distorting moment in the sun—what about everything going on north of your nose?
All the daily stresses you put your head of hair through (just living your life as a modern man, basically) are taking a toll on its health. Everything from your trendy, tightly wrapped man bun to those laps you put in at the pool (Hi, chlorine!) can cause what dermatologists call "hair fall," aka unnecessary breakage. Not a good look.
Taking care of your hair is like taking care of anything else—your body, your clothes, your relationship, your car—a little maintenance goes a long way. Now I'm no scientist, but I suspected there are things you can do and ingredients you can look out for that will make your hair care efforts especially effective.
And I'd be right, you know why? Because I asked an actual scientist. Dr. Glynis Ablon, MD, FAAD—a board-certified dermatologist and associate clinical professor of dermatology at UCLA. She took time out of her busy, skin-and-hair-rescuing schedule to give Style Girlfriend the details on how you guys can keep more hair on your head and make sure that hair is healthy and strong and—that most desired of all hair adjectives—great (Trust us, you haven't lived until someone has told you that you have a "great" head of hair).
Below, a pro's best hair care tips for men:
LET'S START WITH ALL THE THINGS YOU'RE DOING WRONG.
First thing's first—unless you're rocking a buzz cut, you're probably taking some steps to style your hair each day. That's a good thing. We appreciate it, your boss appreciates it, and your girlfriend definitely appreciates it.  However, 81 percent of dermatologists cite physical stress on hair—like blow-drying daily or aggressively grooming it—as a leading factor contributing to hair fall due to breakage in men. So while you're taking care to make sure you look good, you might actually be harming your hair in the long run.
Another threat to those well-coiffed locks? Common ingredients found in many hair products. If you're not doing a close-read of the labels on your favorite products, you could be unknowingly causing damage to your hair.  
"I don't like to name names, but yes, certain chemical ingredients found in hair products can cause hair damage, shedding and fall," says Dr. Ablon. "Preservatives that extend shelf life—like formaldehyde and certain parabens are believed to affect hormones and polyethylene glycol takes moisture away from hair shafts."
HERE'S WHY IT'S NOT REALLY YOUR FAULT THAT YOUR HAIR IS STRESSED OUT.
According to a hair fall study commissioned by Dove Men+Care Hair, the leading environmental factors that contribute to hair fall due to breakage in men are ultraviolet (UV) rays (49%) and chlorine (47%). Along with those unavoidable natural elements (chlorine isn't just in your neighborhood pool, guys; it's in your tap water, too), a guy's typical day of crazy work hours, household chores and family responsibilities also contribute to the dreaded hair fall from breakage.
Training for a marathon? Prepping for a huge presentation? Getting married next month? All of the things that make your life your life play a role in how your hair looks and feels. This might make it seem like all control is lost and soon all your hair will be too—not so fast! Before you give up and shave your head, keep reading.
MAINTAINING YOUR HAIR HEALTH IS ACTUALLY PRETTY EASY.
First thing's first. "The most important step any guy can take is choosing the right shampoo," notes Dr. Ablon. According to the study by Dove Men+Care, almost 80% of dermatologists agreed that choosing the right shampoo can help men ensure their hair is strong enough to hold up to their active lifestyles.
When I asked a few of my guy friends how frequently they were sudsing up, their answers varied as much as their hairstyles. "After talking to my barber I've knocked down my wash times to three or two–no more than that," said one. "My hair feels healthier and I have no issues or the dreaded dandruff."
"I don't wash it every day and actually prefer when it's somewhat dirty," said another friend, who's been rocking a longer, pulled-back style for a couple years. "It's more manageable when it's got some build-up on it, so I wash it maybe once a week and condition it probably twice a week."
So how do these routines stack up against what dermatologists recommend? "Many people think that washing daily could dry out the hair's natural oils," says Dr. Ablon. "However, if you use a moisturizing shampoo, like the formulas from Dove Men+Care, they are safe to use every day and can actually moisturize strands, making hair healthier, smoother, and easier to style and prepare for the day ahead."
Dove Men+Care has a large selection of fortifying 2-in-1 shampoo and conditioners that are "specifically formulated to help make men's hair stronger and more resilient," protecting from hair fall due to breakage.  If you're one of those guys who doubles down on gym time and date nights on the same day, you can wash your hair daily with Dove Men+Care without damaging it because it's safe to use every day!
HERE ARE SOME INSIDER TIPS FROM DR. ABLON THAT WILL CHANGE YOUR LIFE. FOR REAL.
If you're looking for a freshen-up fix between washes, try dry shampoo. "[They] are a great alternative if you need to skip a washing, but don't use too often or they too can dry out the hair," says Dr. Ablon.
As far as using your girlfriend's shampoo in a pinch? It's okay, but don't make a habit of it. "Women's shampoos and conditioners contain heavy moisturizers that would weigh down guys' hair leaving it lifeless and greasy-looking." Your skin actually has lower pH values than a woman's, which can cause some cleansing products to have a more drying effect on skin as well.
76 percent of dermatologists cite that maintaining a healthy diet can help prevent against hair fall. So along with using moisturizing products that make your hair stronger, be sure to keep up that whole apple-a-day thing.
One last tip? Skip the extra-hot shower. Hot water can strip hair of the natural oils it needs, which can lead to dryness and irritation.
LET'S WRAP THIS UP, SHALL WE?
By now it should be pretty clear that looking good and feeling good really go hand-in-hand (or hand-to-scalp, in this case). When it comes to grooming, remember that the products you use are as important as the lifestyle you lead. While daily stresses can take their toll on your hair, maintaining a simple routine—that includes the right shampoo and conditioner made for men's specific hair needs, a gentler approach to styling and not-too-hot water—is essential for looking your best.
TELL ME:
HOW DO YOU TAKE CARE OF YOUR HAIR?
 Sign up here for more intel from the female perspective.
Taylor Davies splits her time between NYC and Sun Valley. She loves writing about menswear, overpriced martinis in dimly lit hotel bars, and cross-country skiing. Not necessarily in that order.