Travel Tip: Why You Should Be Shopping on Vacation
Time to Scoop Up Some Stylish Souvenirs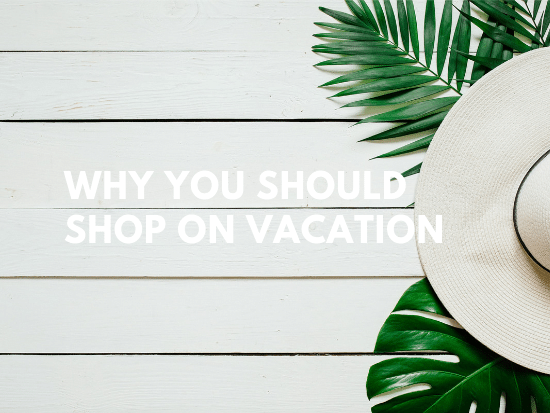 Last night I arrived home in New York after a whirlwind few weeks of exhausting but totally fun (funxhausting?) travels. The jet lag's not actually too bad, though I have a feeling I'll be absentmindedly responding "Grazia mille!" to the barista at my local coffee shop for a few days. While unpacking, I got to revisit the cities I saw through the shopping on vacation I did there, like this linen shirt from a menswear store in Italy called Gutterridge.
We're all about a linen suit in the summer, and a linen shirt is a great first step into the fabric. I'm certainly convinced that I need more of the warm weather staple in my life.
At the shop I stopped into in Florence (one of a chain, think Ralph Lauren, but less expensive and more polished rather than preppy), this linen shirt came in several prints and some subtle shades, but I had to go bright. Hi-vis yellow has been catching my eye lately – sure, mostly in my running attire, but it's still a fun, unexpected hue that works well anytime.
Personally, I love buying clothes to serve as mementos from a trip.
A shot glass you'll lose or break. And also, c'mon, we're not fifteen years old here. A commemorative key ring will wind up storing your spare set of house keys. But a dress shirt from High Street in London? Or a shetland wool sweater from Dublin? Dub monks from some tiny leather shop in Milan?
Those you'll have forever.
You'll get fuzzy warm feelings when you pull that piece on and remember what fun you had on the trip when you bought it. Not to mention, you'll have a good story on hand anytime someone compliments you on that particular item ("Oh this old thing? I picked it up while on safari in Kenya.."). 
Tips for shopping on vacation: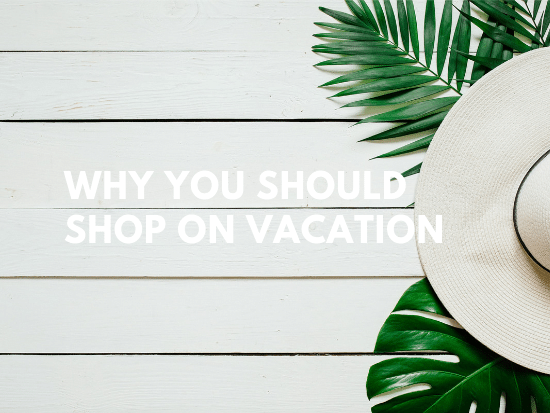 I like Flight 001's Spacepak system for organizing and consolidating when I pack. Whatever your system, just be sure that you're not stuffing your suitcase at the beginning of your trip. The time to be struggling with your zipper is on the last day of your vacation, not the night before it even starts.
2. Make time to shop!
Duh, right? But the last thing you want to do is buy a brand-new suit in Shanghai and then have to carry it to lunch and afternoon sightseeing.
Make time to shop when you'll be able to return to your hotel or airBnB right after.
3. Budget for souvenirs.
Maybe you know ahead of time that you want to return home with a new leather bag, or embroidered espadrilles. Or even a brand-new MTM suit. Whatever it is, consider how much you want to spend so you have a number in mind when shopping.
This should ease at least some guilt over spending money on yourself on top of what you've already paid for the trip.
4. Buy local.
This should go without saying, but don't buy anything you can get at home (or easily order online). This isn't to say you have to find only local artisans crafting handmade shoes since 1805 or whatever, but at least stick to high street stores only available in the country you're headed. Do some research ahead of your trip to find out cool brands like Whistles in the UK or Gutteridge in Italy.
5. Ask for advice.
I'm not saying hit up the concierge for tips, but consider asking a particularly well-dressed waiter or bartender where they got the hat/shoes/bracelet they're wearing. You never know what they might turn you onto.
***
Ready to upgrade your on-the-go style?
Clothes that make you feel like a million bucks boost your confidence big-time, but building that wardrobe can be a pain. If you're ready to invest in some new clothes but dread the thought of shopping for them…consider having Team SG shop for you! We can curate an online shopping list just for you that fits your budget, your body type, and your lifestyle.
Let us rescue you from shopping fatigue and sartorial apathy. You'll receive personal attention and care that will make you feel like the best version of the awesome guy you already are! Ready to seriously improve your closet and your confidence? Give us a shout.

***