On-the-Go Habits of Stylish Men: Tips to Travel Better
Ways to Maximize Your Next Getaway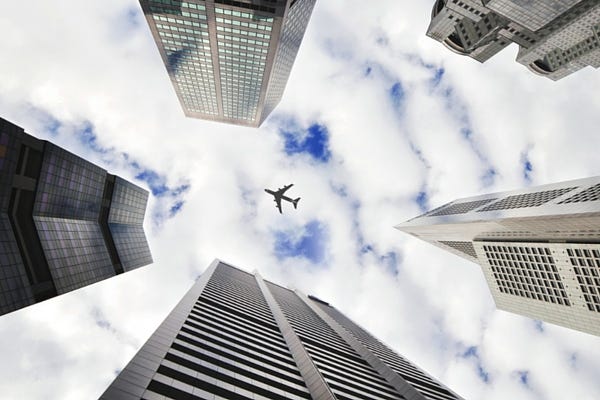 For my last 6:30am Florida to New York flight, I found myself beelining for the gate after an unexpectedly long security line. Moving at what I assume was a professional runner's pace in 5 inch heels with my rolling suitcase in tow, you can imagine the scene I caused when the front wheel snapped, causing my bag to fling to the side and trip me up in the process. Arriving last on the plane – out of breath and almost out of time – I realized I may need to reassess my travel habits. Will I continue to skip sweats? Definitely. But I'll save heels for my destination. As for that bag? It was quickly retired for an upgrade.
Traveling in style isn't just about what you pack, it's also what you pack it in, how you get where you're going, and what you do when you get there. The same effort with which you plan your wardrobe can be applied to making sure your journey is on-point, from end to end.  
Get the most out of your next trip with these tips to travel better:
1. Get Your Gear in Order
Remedy car trunk Tetris and relieve TSA stress-o-meters with a luggage upgrade. Several recent suitcase startups (yep, you read that right) offer new products that simplify everything from tracking your bag to keeping your suit pressed. Like the phone-charging port in Away's suitcases, and Paravel's surprisingly stylish fold-up backpack.
Also important to picking up your packing game? Staying up to date on the constantly changing (read: shrinking) suitcase guidelines so you're not caught unaware – and over the limit – on your next trip.
My family is notorious for an "invest and preserve" mindset when it comes to purchasing anything, so imagine my mom's surprise when she and her 10-year old carry-on—in mint condition, mind you—were stopped at the gate recently for exceeding standard overhead allotment. Her "But I've been using this carry-on for years" argument failed to garner sympathy with the gate agent slapping a baggage claim tag on my mother's no-longer-a-carry-on.
Of course, you don't have to commit to a carry-on for every journey.
There are stylish—and grown up—options if your trip is shorter, and you want something smaller to throw over your shoulder. Companies like Boarding Pass and Master-Piece have given weekender duffel bags new life with great-looking designs and time-saving features. 
2. A+ Airport Style
You can arrive at your destination in style and mitigate travel stress levels with an outfit you plan ahead of time. Taking the time to sort out what you'll be wearing ahead of your travel day will save time and avoid any wardrobe woes that could've easily been avoided (cough cough, sprinting in heels at 6am).
Simply put: a stylish traveler is a (mostly) 
stress-free traveler
.
But don't pull on those lounge pants just yet. Making a point to look nice when you travel not only creates a ready-for-anything mentality, it also shows that you take pride in yourself. And that you know that traveling isn't an excuse to wear your rattiest sweatpants.
"The goal is being comfortable without being sloppy," says Stephanie Korey of Away Travel. Harnessing your planning power, you can look dressed up while feeling at ease. They key? Layers. And lots of 'em.
Let's take notes from SG HQ's airport style MVPs, David Beckham and Eddie Redmayne:
Beckham's neat neutrals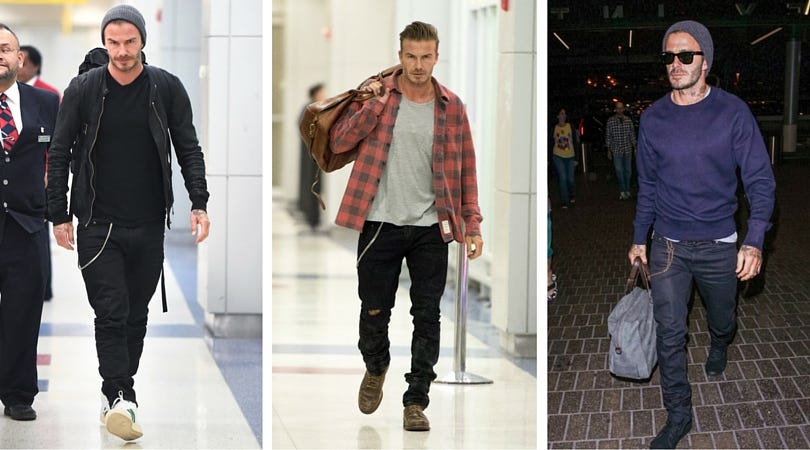 Wear it well: Whether in rugged flannel and boots or sharp basics, Beckham sticks to neutrals in classic cuts with layers that look just as good on as they do stuffed in his carry-on.
Don't want to style your hair for a sunrise flight? A pushed-back beanie or cap will do the trick.
Redmayne's dapper outerwear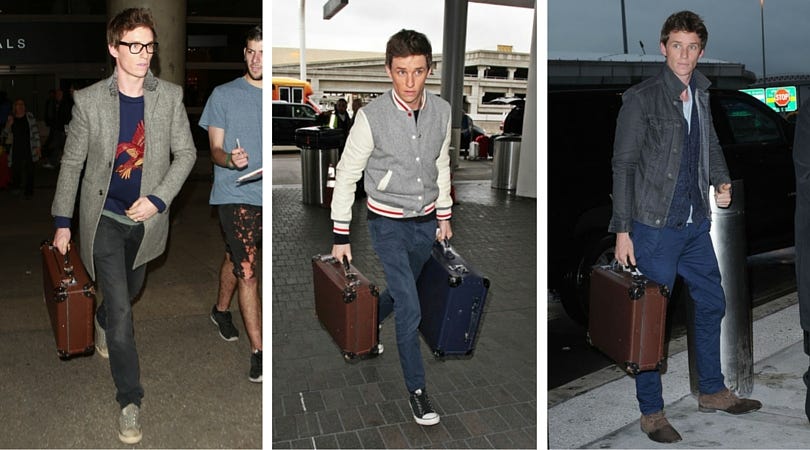 Wear it well: Redmayne proves that a great jacket can make all the difference in taking an outfit from good to great. Even with the most casual of outfits…especially with casual outfits. Take your chinos and sweater to the next level by opting for a varsity jacket or buttoned-up denim jacket.
> See more easy travel looks here
3. Live Like a Local
"If you really want to know the heart and soul of a particular destination, you need to get off the beaten path," says Meagan Morrison of travel blog Travel Write Draw. By doing the research upfront, you can deviate from a tourist-only itinerary and experience a personalized getaway. Plus, when you push through jet lag and wait to sleep until the local time, your body will acclimate better to the new time zone. Keep it local, and the benefits will keep coming.
How to nail the "I'm a native" vibe:
Tailor your tour
Sure, climbing aboard a double decker bus may pack in the most sights, but the rise of customizable touring experiences makes it so you can explore cities based on your own passions. Meaning: if you have no interest in architecture, why spend an entire day pretending to marvel at old buildings when you could be indulging in an activity you actually enjoy? Instead, look for tours that match interests to activities created by locals or globally crowdsourced from places like Vayable and Field Trip.
That being said, don't let seeking out a unique quest stop you from doing something touristy that you do find captivating. According to Morrison, "Many locals do go to the touristy spots – like the Trevi Fountain in Rome – because they are in fact really beautiful, so a combo might be necessary to get the full picture." This was good to hear, as you can bet your fanny pack I'll be saying, "Oui" to a stop at the Eiffel Tower when I finally make my way to Paris.
Think outside of the box (or hotel)
Straying from hotel row all together is an easy shortcut to total destination immersion. Sites like AirBnB, Couchsurfing, and VRBO help you skip the tourist trap completely by staying in homes, not hotels. Bonus points for actually mingling with your hosts and getting their hot takes on hot spots to hit.
Listen to the locals
Taxi drivers, bartenders, even a pleasant-looking stranger on the street will have a unique perspective they can share about their city that you won't  find in a guidebook. Got a serious case of stranger danger (or heck, just shy?)? Do a deep dive online for ideas. Whenever she's in a new place, Team SG's founder Megan swears by googling "hipster bar" to find a new watering hole.
Dress the part
Mastering a few key phrases in a non-English speaking country and brushing up on the cultural customs will dim that neon "I'm a tourist" sign to a warm glow. And get a sense of the appropriate wardrobe and weather needs before packing. Strutting down Savile Row in sneakers and a hoodie will raise just as many eyebrows as dressing in full Italian menswear flair in flannel loving Portland.
Eat what the locals eat
Blood sausage, tuna poki, or fried [insert bug here] may not be on your saved Seamless orders, but a chance to try a local delicacy at its source is an opportunity you don't get everyday. Venture into a market or cafe off the main drag and ask about the regional favorites. Even if you hate it, you'll have a great party story about the time you tried to choke down an indiscernible something, the name of which you never really mastered pronouncing.  
4. Shop (Smart) on Vacation
Growing up in Florida, the mecca of neon Universal Studios sweatshirts and Mickey Mouse keychains, I have a less-than-generous view of gift shops filled to the brim with cheesy souvenirs. Traveling as an adult, though, I've realized that shopping on vacation can be the ultimate victory when you pick up something special that you'll truly use – and beam with pride when people ask where it's from.
Look for the bustling shopping district or ask for boutique recommendations to scoop up mementos that you won't find at the bottom of a junk drawer months later. Such as? Clothes! Apparel and accessories can be stylish reminders of your trip, while being completely functional. Just remember to leave room in your suitcase when packing…
***
Ready to upgrade your on-the-go style?

Clothes that make you feel like a million bucks boost your confidence big-time, but building that wardrobe can be a pain. If you're ready to invest in some new clothes but dread the thought of shopping for them…consider having Team SG shop for you! We can curate an online shopping list just for you that fits your budget, your body type, and your lifestyle.
Let us rescue you from shopping fatigue and sartorial apathy. You'll receive personal attention and care that will make you feel like the best version of the awesome guy you already are! Ready to seriously improve your closet and your confidence? Give us a shout.
***
> Stay stylish on the go with Style Girlfriend on Twitter and Instagram.