Easy Travel Looks For Guys
Look good on the go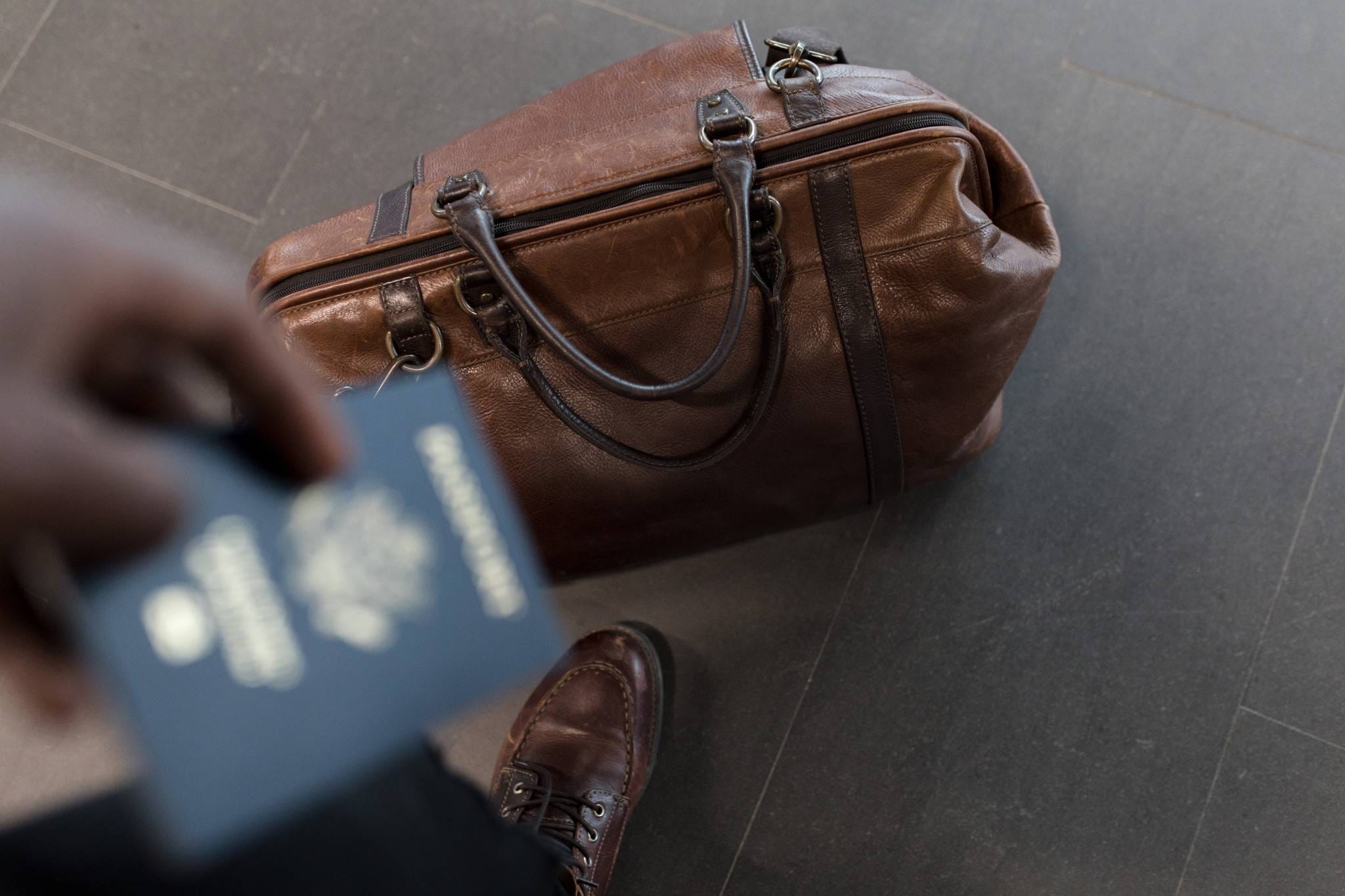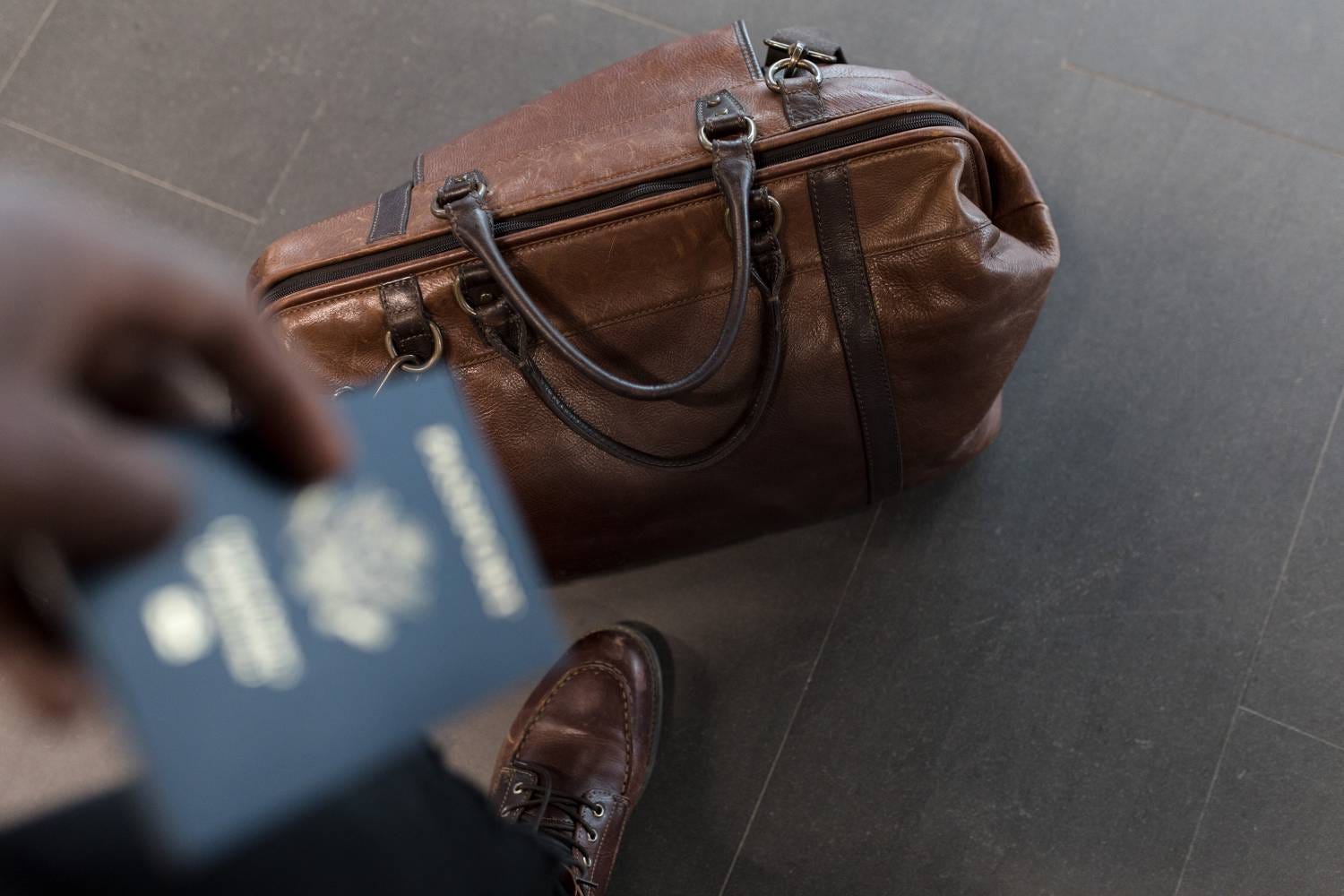 Easy-to-wear, stylish outfits for guys are a must when you're traveling.
Whether you're hopping in the car for a quick getaway, or heading to the airport for a longer journey, you want to look good and feel comfortable while you get from Point A to Point B.
Everyone's looking for that perfect intersection of fashion and function, we get it!
Get inspired by these easy travel looks for all your upcoming getaways:
What to wear to the airport when you have to get right off the plane and go somewhere: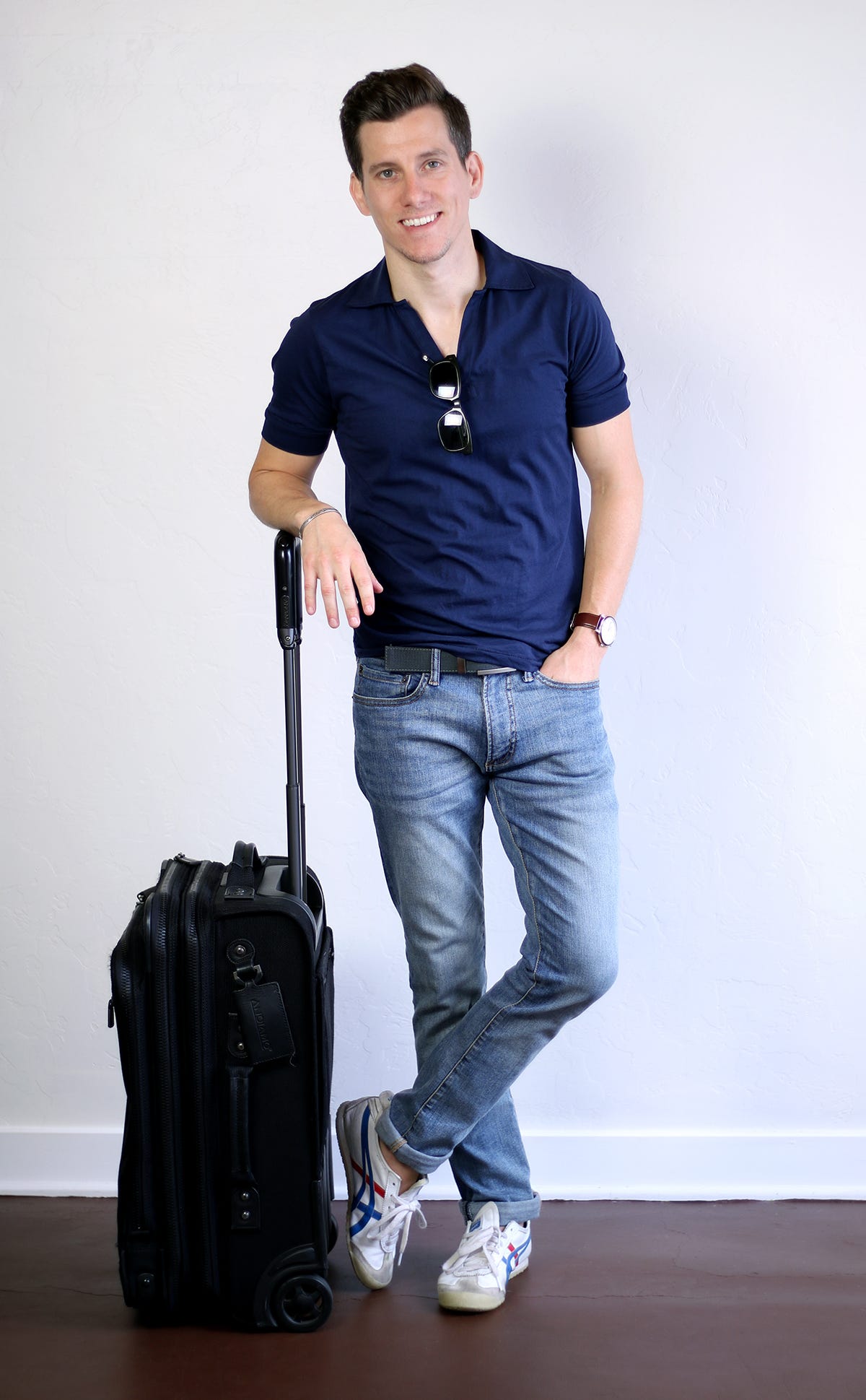 Why it works: Everything is well tailored with a slim fit (no slouchy, schlubby vibes here), with accessories that seal the deal: a nice belt, watch and bracelet. Even the shoes are on point.
SG Says: We love this look from men's style blogger Brock McGoff of The Modest Man.
It's nothing fancy, which is what makes it an accessible travel outfit. Jeans and a polo…what could be easier! What elevates this outfit to a steal-worthy look is in the details.
What to wear on a road trip: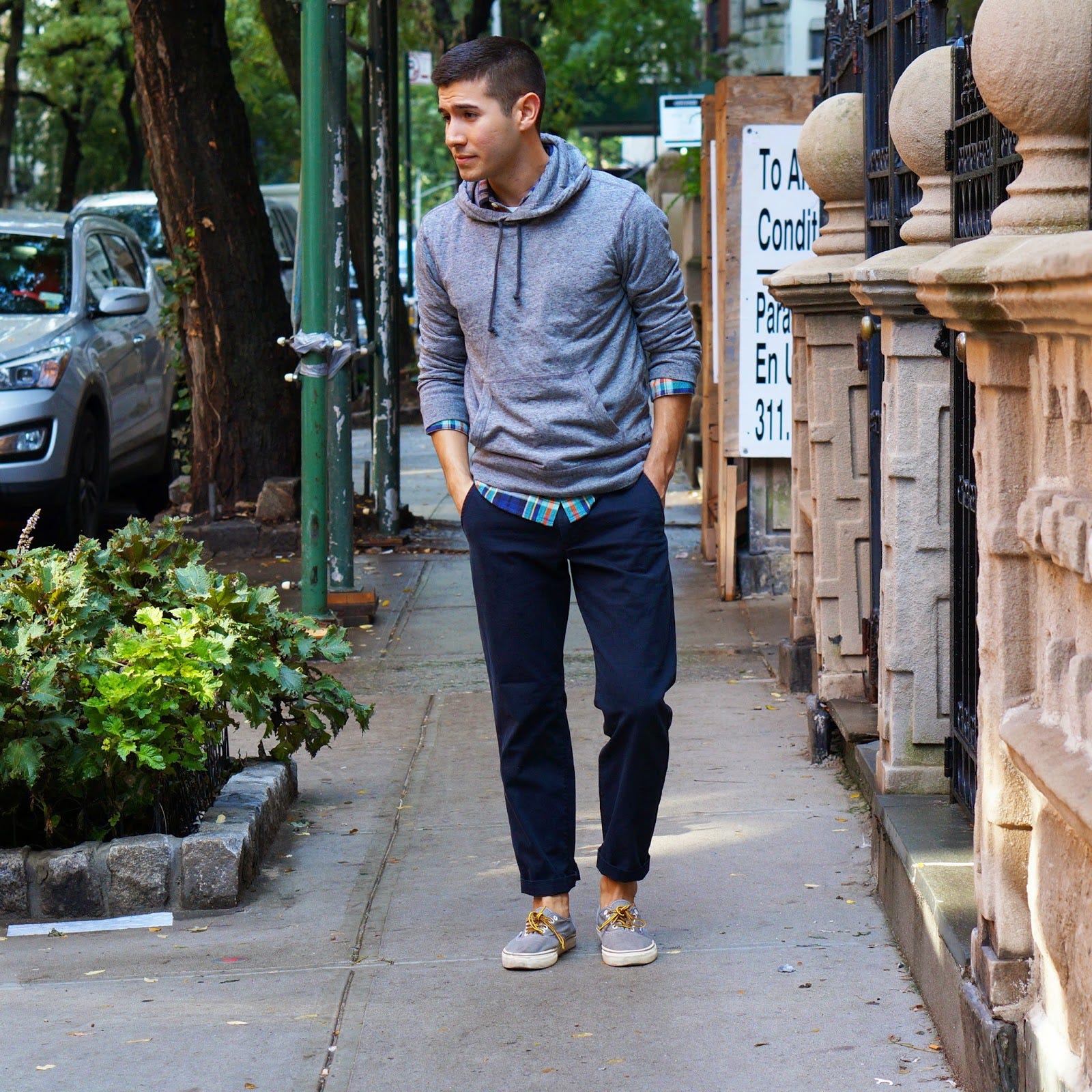 Why it works: Layers are key when you're traveling. You might get hot on the plane. Or your road trip companion may want to keep the AC in the rental car on full blast.
Point is? A few layers more than usual can prove both fashionable and functional when traveling.
SG Says: Can't you just see yourself throwing on this outfit, worn by Saul Carrasco of Trend Styled, for a day spent traveling to a friend's Martha's Vineyard wedding?
Or even just to jump in the car and head to your parents' lake house. The men's fashion blogger knows that light layers are key to easy, breezy travel.
And those sneaks? You'll be wearing those your whole trip. So comfy. So cool.
What to wear on a lo-o-o-o-o-n-g flight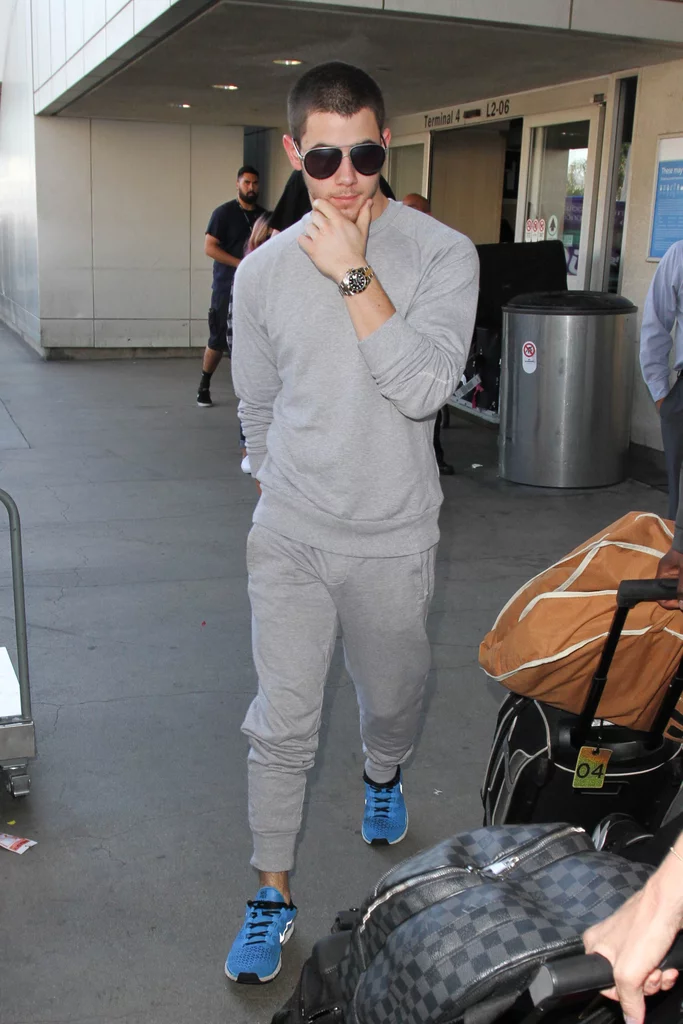 Why it works: No, not because celebrities can get away with anything! Nick Jonas's sweatsuit style works because everything fits and isn't slouchy.
SG Says: The youngest Jonas Brother shows the power of athleisure in travel style. As we've said a few times by now, sweatsuits and joggers (shop our faves here) are here to stay, so you might as well get on board.
Just remember, you want your joggers to cuff at your ankle without getting slouchy. No one wants to see a puddle of material topping off your shoes.
What to wear when you're traveling to cold weather: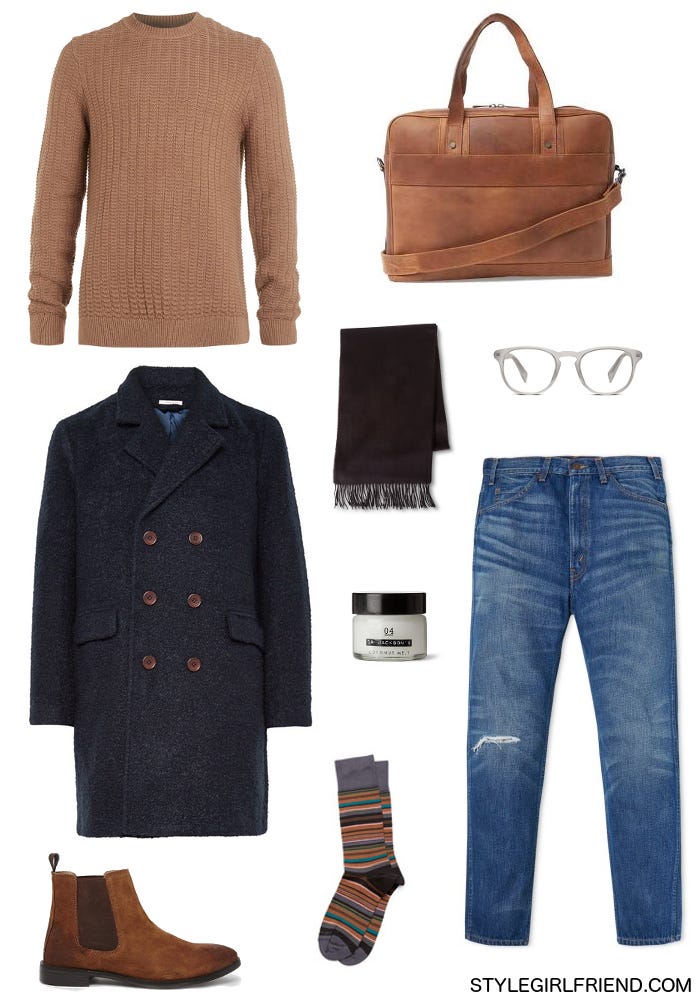 SG Says: When you're traveling in cold weather, wear your biggest jacket to keep from having to pack it. From there, suede Chelsea boots and a cozy sweater will do the heavy style lifting.
What to wear when you're just headed across town: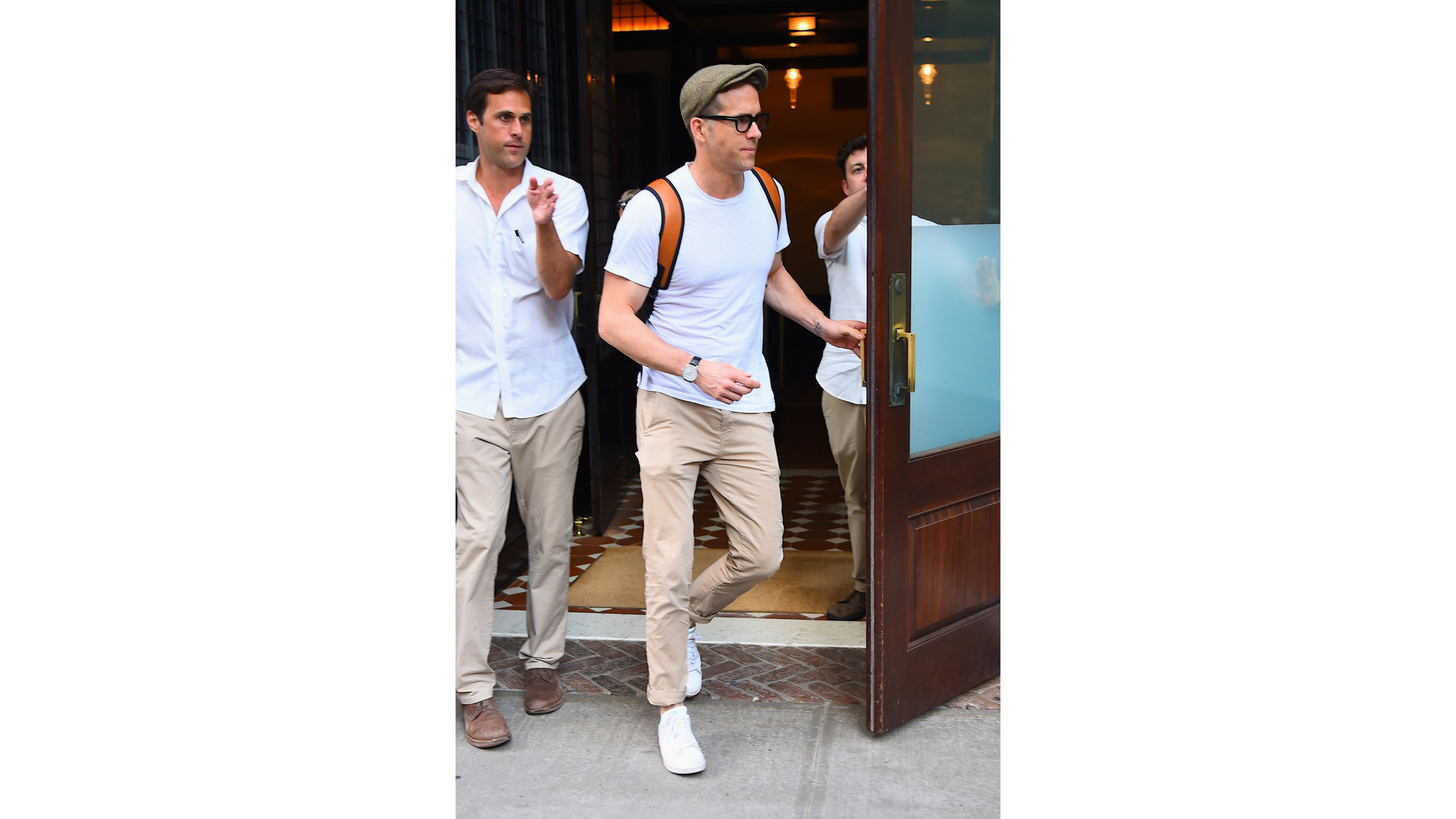 SG Says: Yep, you can wear a backpack when you hit the road. Just make sure it looks as structured and elegant as Ryan Reynolds' does (and that you don't wear it with a suit. Please God, never with a suit).
So that's your travel look, but what about the bag you're packing? My dude, we've got you covered! Check out this feature on a 10-piece summer trip packing list to make the task a breeze.
***
Want for some help packing for your next trip?
If you're ready to invest in some new clothes but dread the thought of shopping for them…consider having Team SG shop for you!
We can curate an online shopping list just for you that fits your budget, your body type, and your lifestyle.
Ready to seriously improve your closet and your confidence? Give us a shout.
***
Want more travel tips? >> Check out our list of 8 stylish travel essentials