Dress Up For Halloween (Without Looking Like a D-Bag): Part II
Part three: iconic rock star edition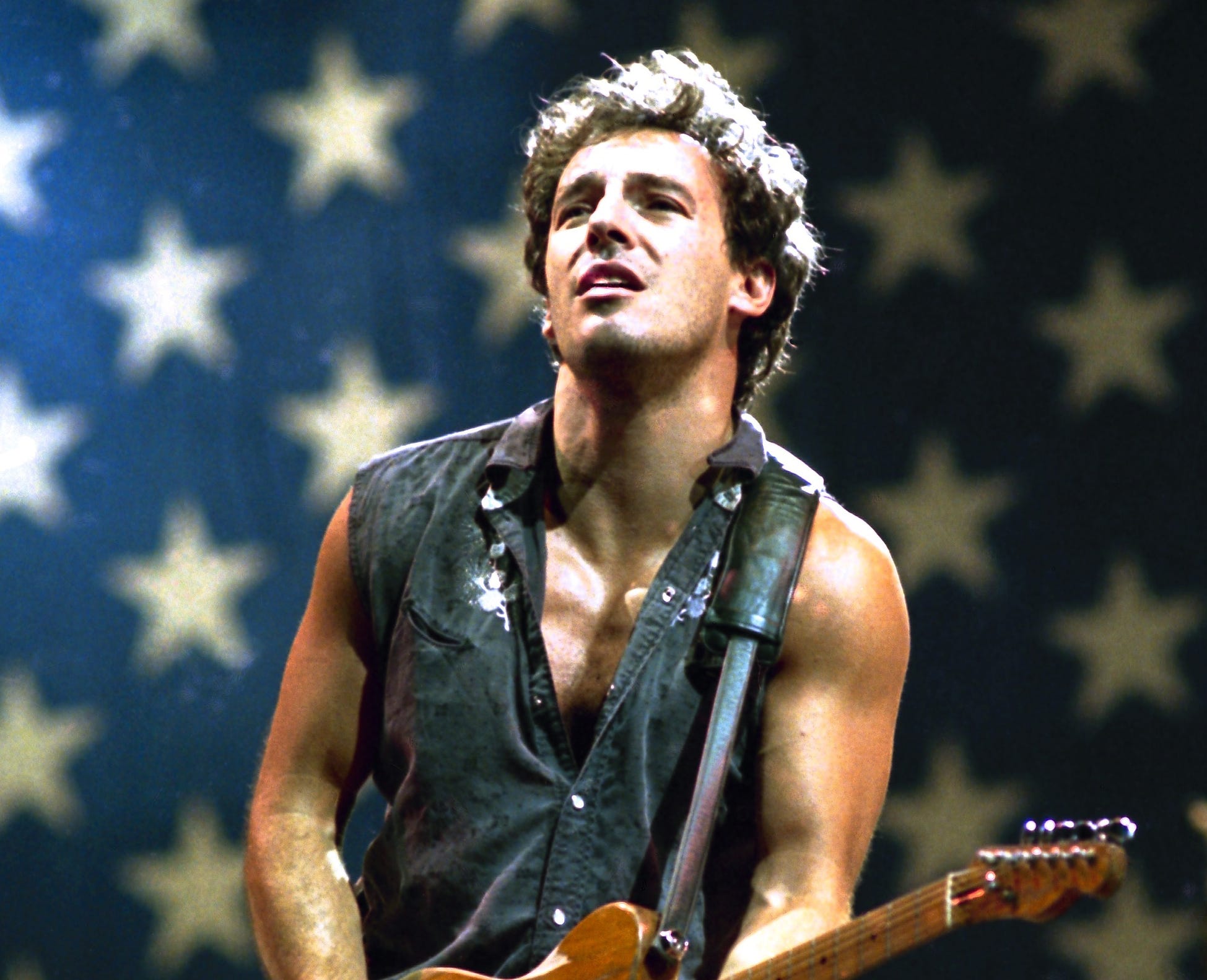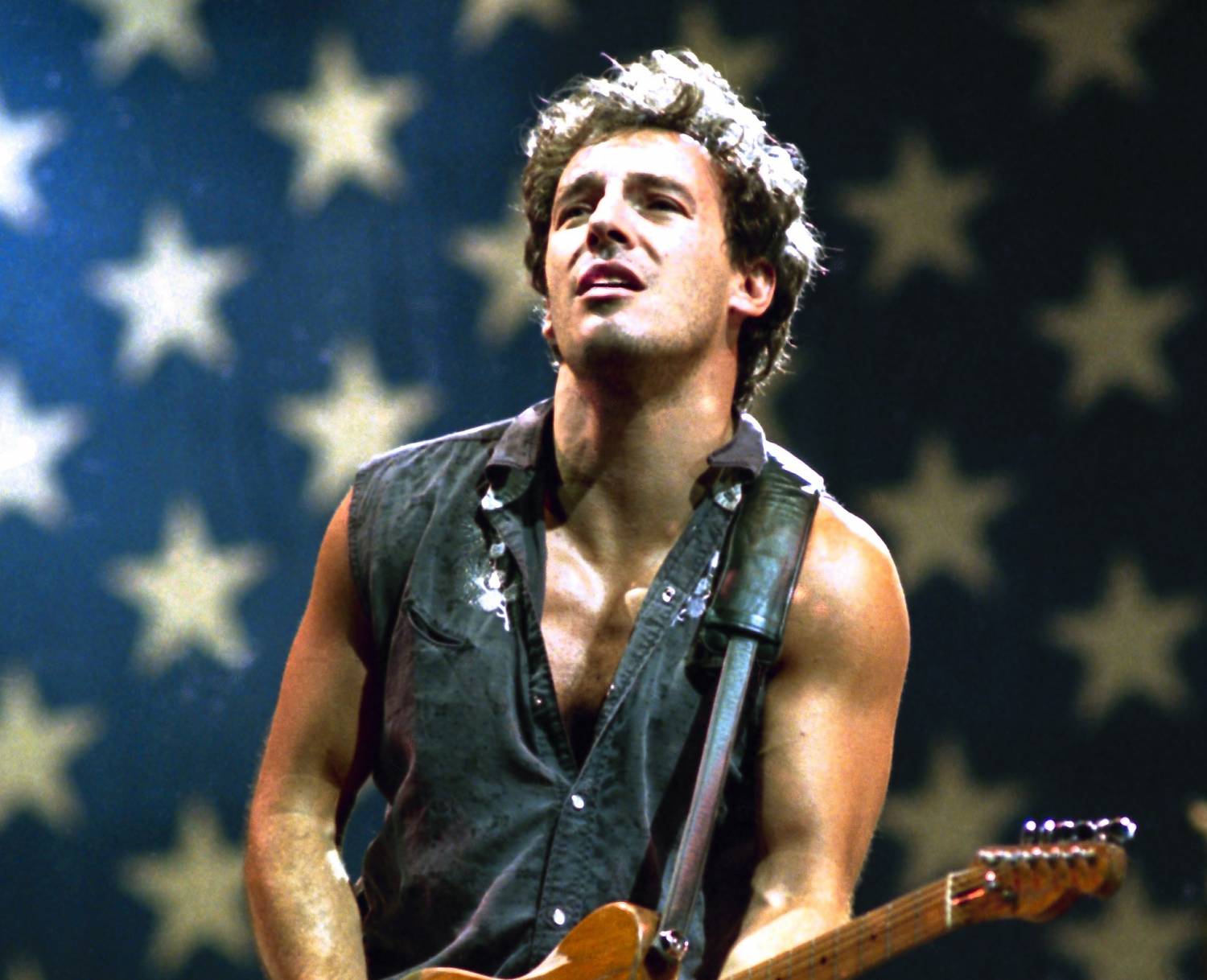 It's D-Day, everybody.
I hope you already have your costume picked out. Nope? Don't worry: I've got it all sorted out for you, with these three cool costumes from legendary musicians. Because it doesn't get easier than face paint, guys.
Below, four ideas for Halloween costumes of rock stars:
The Costume: Bruce Springsteen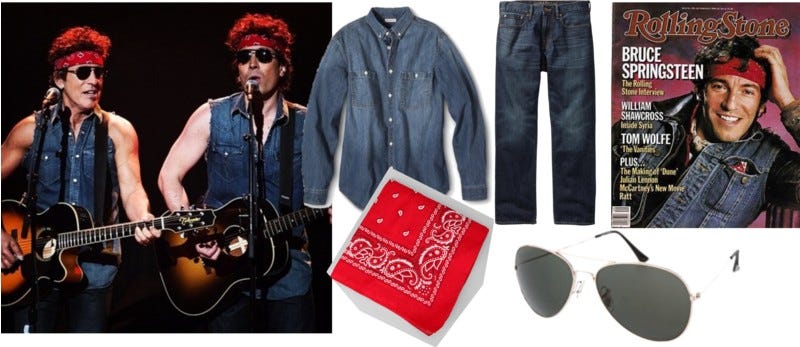 Wear it Well: There are many vintages of Bruce Springsteen to sample, but we're going with classic, Reagan-era Bruce, the Bruce of "Born in the USA"—back to the days of the look that was so iconic that he and Jimmy Fallon channeled it earlier this year: red bandana, denim shirt (no sleeves), jeans, sunglasses.
// Shop the Costume //
The Costume: Rev Run (or Armie Hammer)
Wear it Well: When we put together this costume, Run DMC was our only go-to for tracksuit inspiration. Since the, SG Madness 2018 Sweet Sixteen finalist Armie Hammer went on a European press tour wearing nothing but the Adidas classic. Whoever you decide to emulate, just make sure you keep the jacket zipped and the BDE on high.
// Shop the Costume //
The Costume: David Bowie
Wear it Well: This look—Ziggy Stardust-era David Bowie—is definitely enhanced with, say, the addition of a striped jumpsuit or shiny red platform boots (see above.) The truth, though, is that it really just comes down to Bowie's signature lightning makeup, which remains distinctive even when paired with, say, a suit jacket (see Q cover, above).
// Shop the Costume //

Looking for more Halloween costumes? We have you covered—here, here and here.