Halloween Outfit Inspiration: Ferris Bueller and Lloyd Dobler
Take notes from these 80's movies golden boys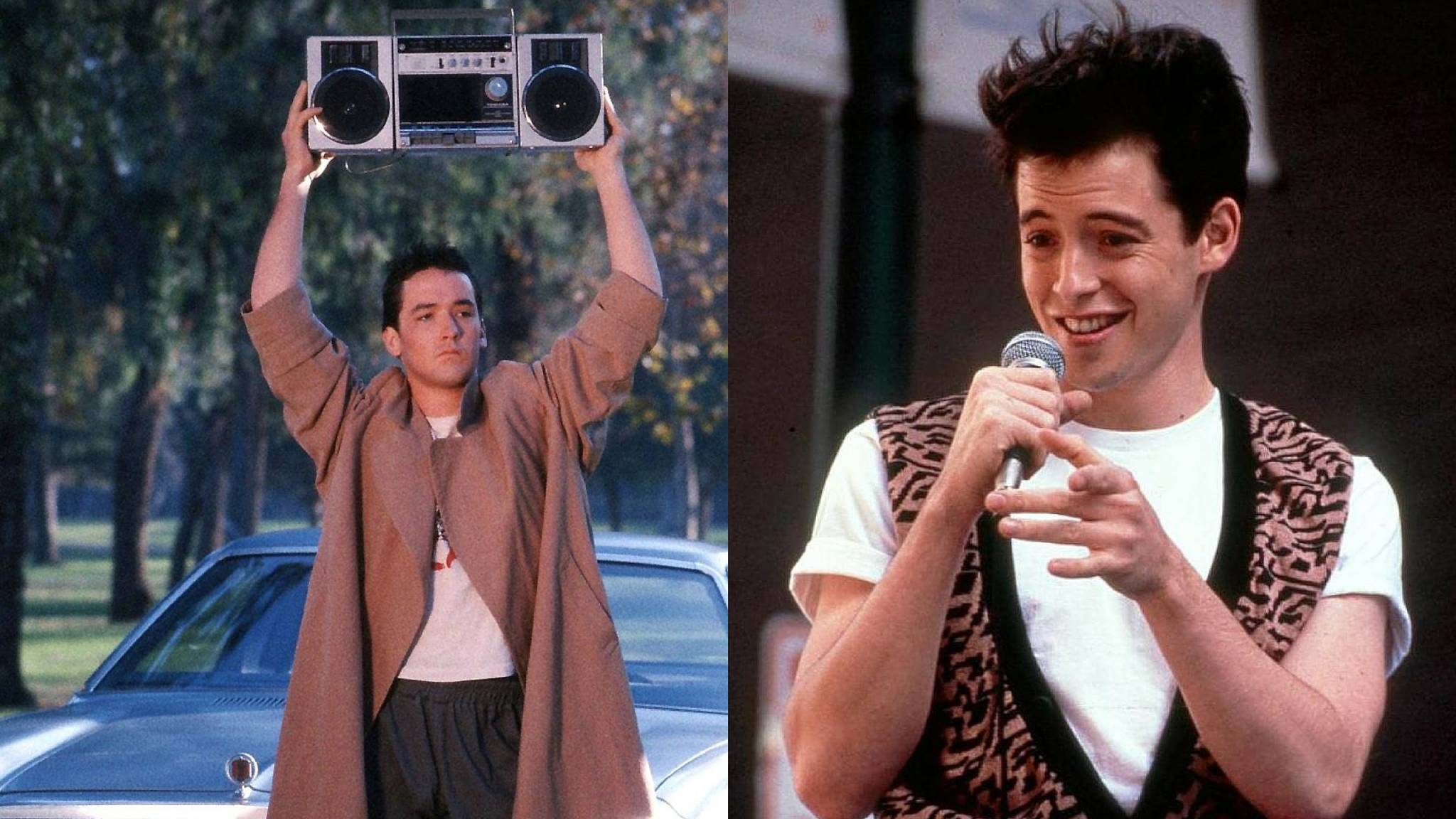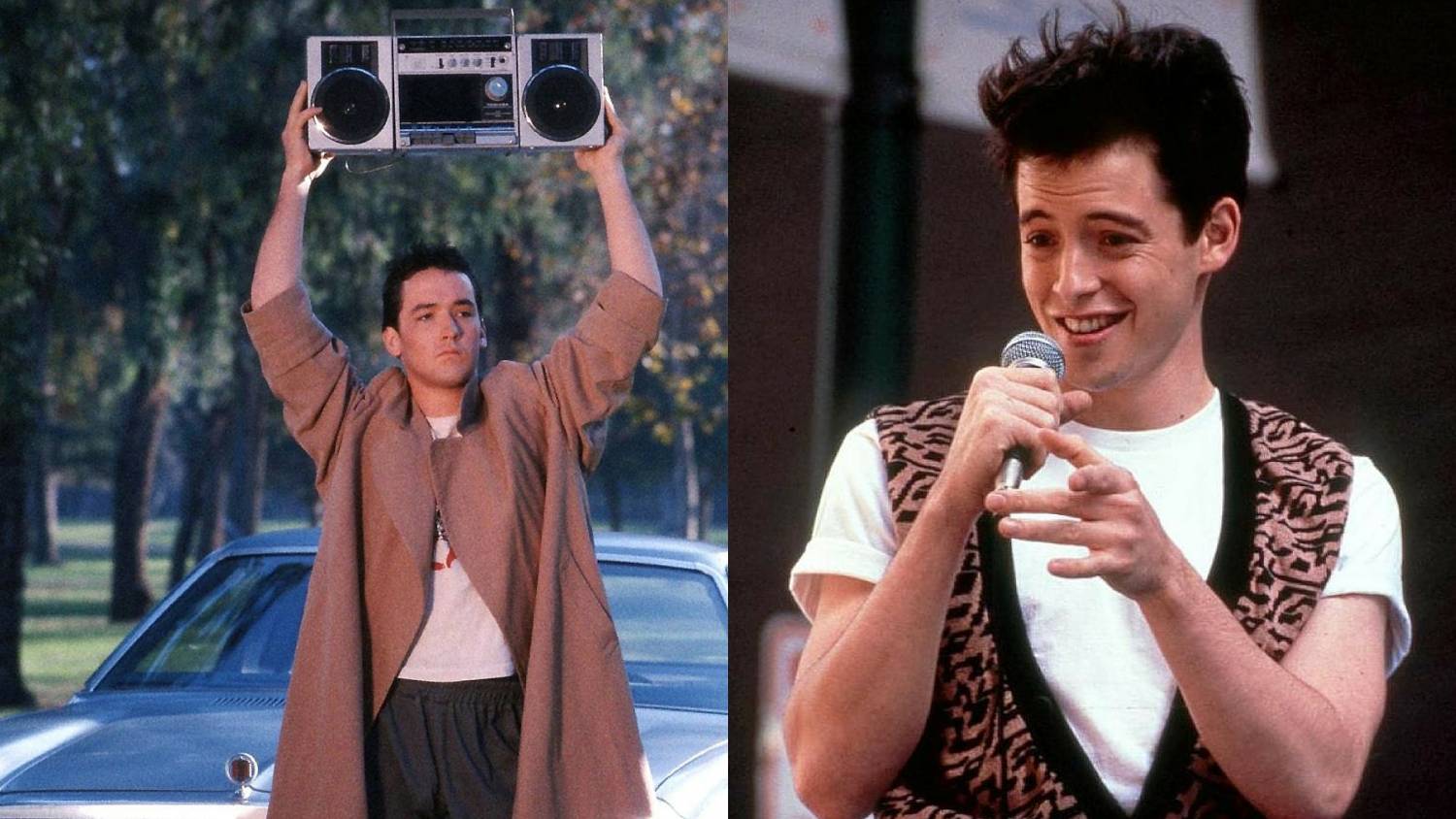 How nice would it be if Cameron Crowe or John Hughes directed our everyday lives? We'd all be smooth-talking protagonists spinning odds-defying tales of shenanigans gone right.
While you may not be conquering high school love or looking to out-smart your principal, there's few 80's movie costumes more memorable than Ferris Bueller and Lloyd Dobler.
Below, channeling iconic characters with Ferris Bueller and Lloyd Dobler costumes:
Ferris Bueller Halloween costume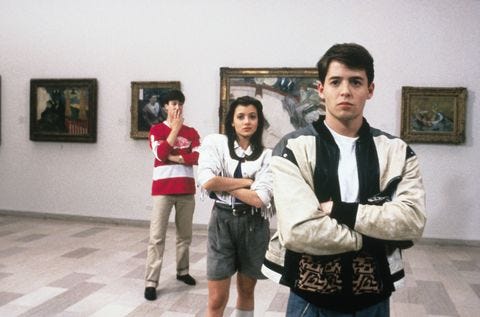 Get the look:
Vest: TV Store Online, $50 | T-Shirt: Spreadshirt, $18 | Pants: Urban Outfitters, $60
Shoes: Cole Haan, $90 | Sunglasses: Ray-Ban, $150 | Socks: Happy Socks, $12
Pocket Comb: Grooming Lounge, $17 | Keychain: Ferrari, $41 | Watch: Casio, $74
Gel: Kiehl's, $16 | Microphone: Amazon, $10
Wear it well: Uncanny class cutting and Ferrari stealing skills aside, you can get the effervescent persona of Ferris Bueller in your favorite graphic knit vest, white dress shoes, and grey higher-waisted trousers. Just don't forget your microphone for an impromptu performance.
Lloyd Dobler
Get the look:
Shirt: Urban Outfitters, $58 | Coat: UNIQLO, $150 | Jogger: Levi's, $37
Sneaker: Nike, $100 | Boombox: iHome, $300 | Sunglasses: Ray-Ban, $160
Razor: Grooming Lounge, $29 | Shaving Cream: Billy Jealousy, $6
Socks: Pair of Thieves, $10 | Belt: Saturdays NYC, $75
Wear it well: Get your monologue ready and nostalgic song queued up because the rest of this look is likely in your closet already. Take your rocker tee, black pants, and white sneakers, then throw on your topcoat – oh, and remember to wear your heart on your sleeve too.
Want more costume ideas? Get the most dapper last minute styles, create your favorite movie-inspired looks, become a fictional sports hero.