4 Ways to Expertly Mix and Match Color and Pattern
Break away from boring this fall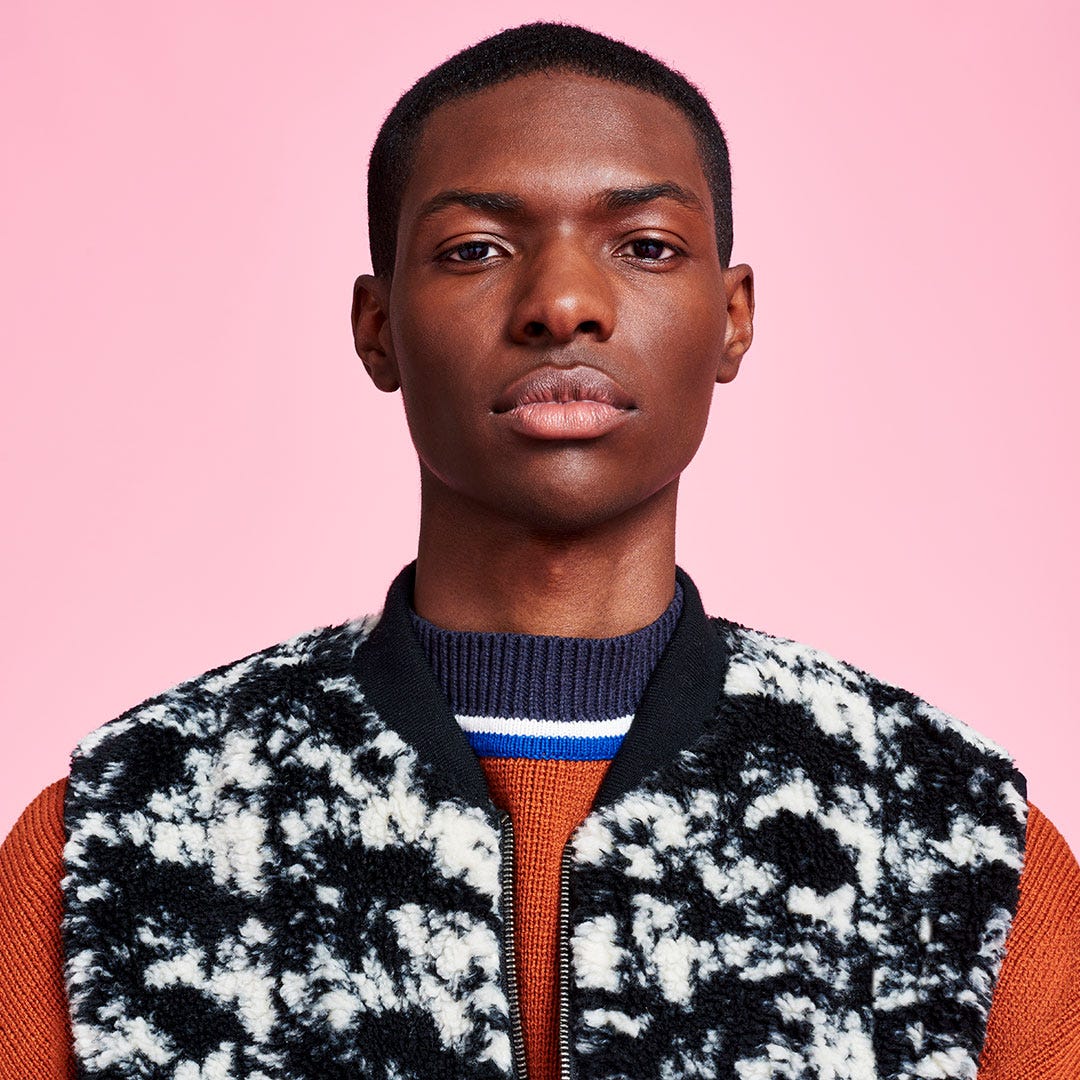 Ah, color and pattern, two shortcuts to make your outfits pop when your look starts feeling a little boring and dreary. For a lot of guys, though, figuring out how to wear different colors and patterns together can be a major challenge.
We totally get it – with all the possible combinations, where do you even start? Isn't it just easier to stick to those tried and true neutrals?!
We're confident you look great in those neutrals—who doesn't?—but here at Style Girlfriend we believe you're never too young (or old!) to start broadening your style horizons. Just remember, "Audentes Fortuna iuvat," fortune favors the bold.
Today we're sharing four tips to help you add more color and pattern to your style effortlessly. Ready to take your look to new levels? Here we go…
4 tips on how to wear different colors and patterns together:
1. Adjust the Intensities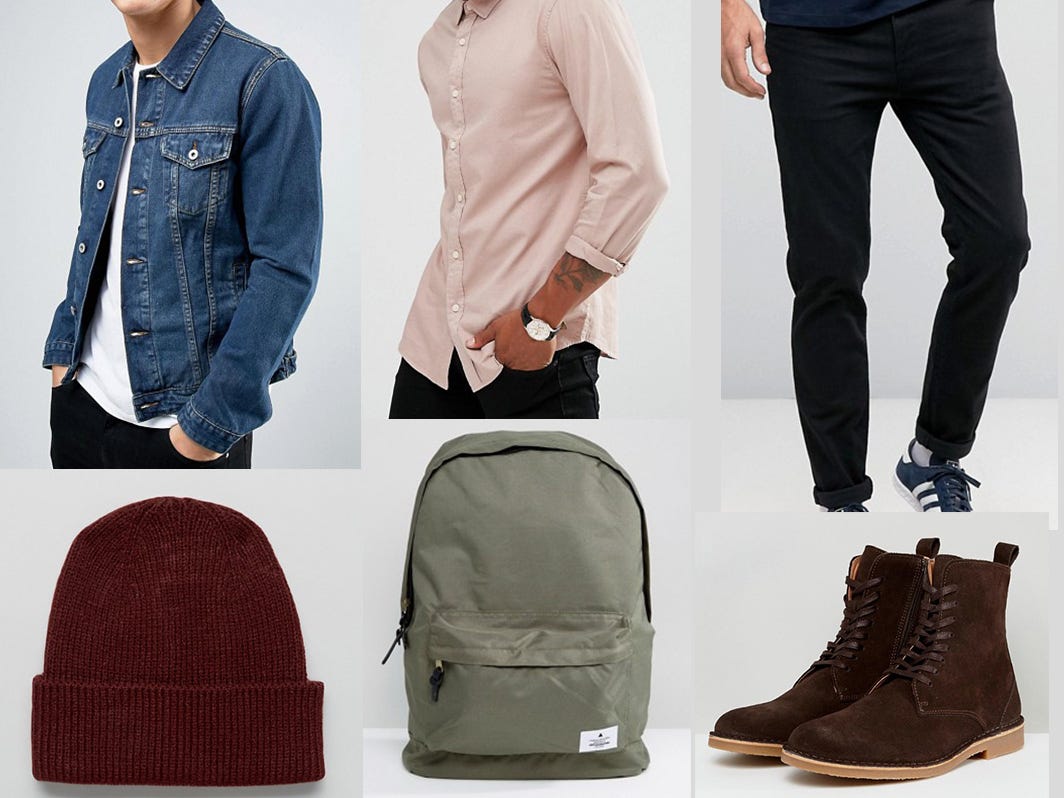 SG Says: The freshman move when it comes to colors? Matching your jacket, shirt, socks, and shoes with the exact same color. For a more harmonious, yet still interesting, look, tweak the intensity slightly of hues in each piece.
Pair a dark army green bomber jacket, for instance, with a greyish olive chelsea boot. Rock a mustard yellow sweater without looking like a walking yield sign by pairing it with darker tan chinos. Or do like we did here, mixing together a beanie, shirt, and boots that all have hints of red and brown.
Adjusting the intensity is the easiest way to seamlessly mix colors, and that's why it's the first place we recommend you start!
2. Mix your Patterns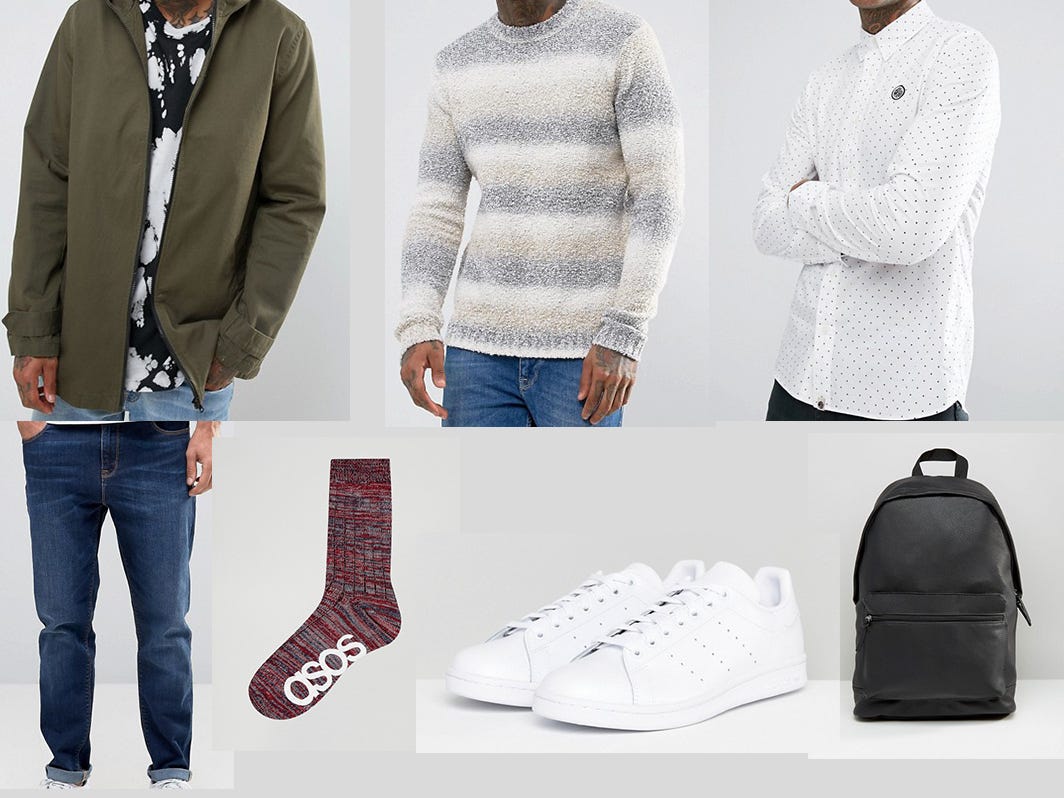 SG Says: Steal this classic tip from suit and tie-type guys. Mix. Your. Patterns. After all, a striped tie can get lost when paired with a striped shirt, but a pin dot tie and a striped shirt? Now we're talking.
Put your own casual spin on this corporate move by making sure there's at least one thing that separates your patterns apart. Don't be afraid to pair two different prints (like we did with the stripe sweater over a dot print shirt), mix different colors (like a red check scarf with a grey stripe sweater), or experiment with scale (more on this next!).
3. Play with Scale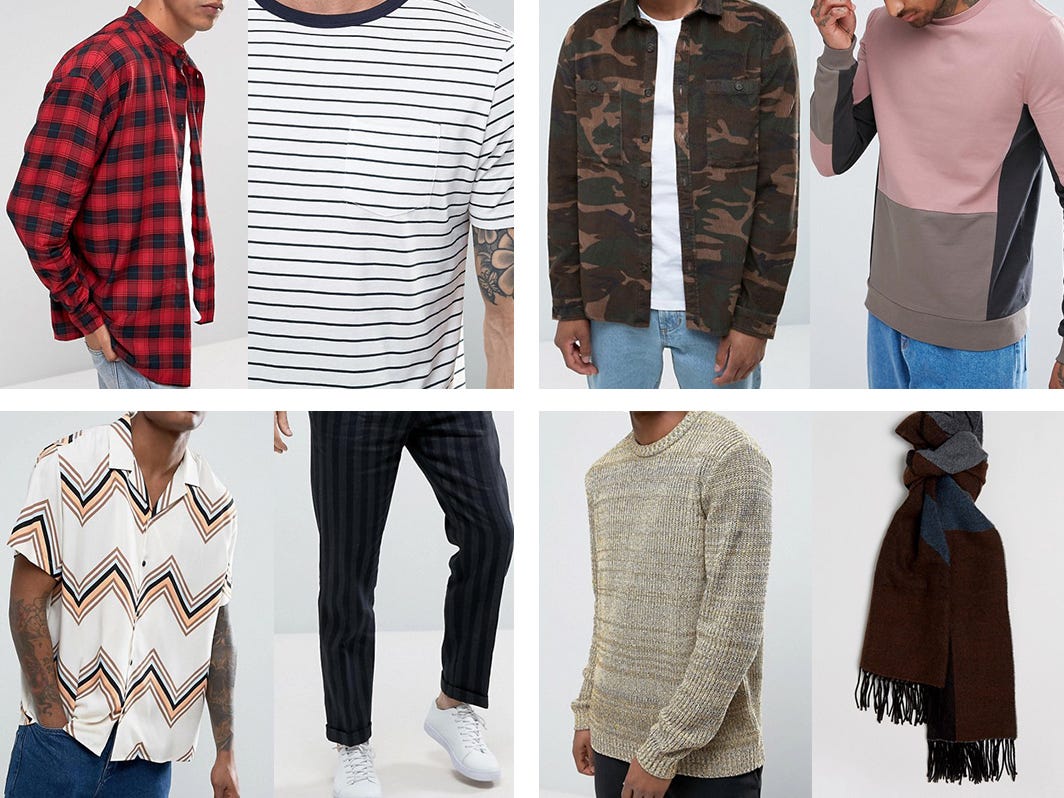 SG Says: Patterns that are the same size can compete for attention, so mix up the scale to help with the contrast.
Give the thick plaid check some room to breathe by opting for a thin striped shirt. Busy prints like camo can be balanced out with a large color blocked sweatshirt. We've seen lots of patterned pants, bags, and scarves for guys this fall, so don't limit your bold style moves to just tops, either!

4. When in doubt, add a neutral

SG Says: Worried your mix of colors or patterns is too busy? Ground your look with a solid neutral colored piece. Neutrals (black, navy, white, gray, olive, and tan/brown) match with everything because they're not overpowering (hence the name!).
Having at least one solid neutral colored item in your outfit, like your shirt, jacket, or pants, will break up the bolder parts of your outfit and give those colors and pattern some space to do their own thing. So if you're, say, putting together a color blocked sweater with some plaid check pants, reach for a solid camel tan coat to make the whole thing work just right.
TELL US: 
ON A SCALE OF 1-10, HOW COMFORTABLE ARE YOU MIXING COLORS AND PATTERNS?