LISTEN: New podcast on finding your spring style "thing" and why breaking up is hard to do
Plus, Megan & Taylor's latest hot takes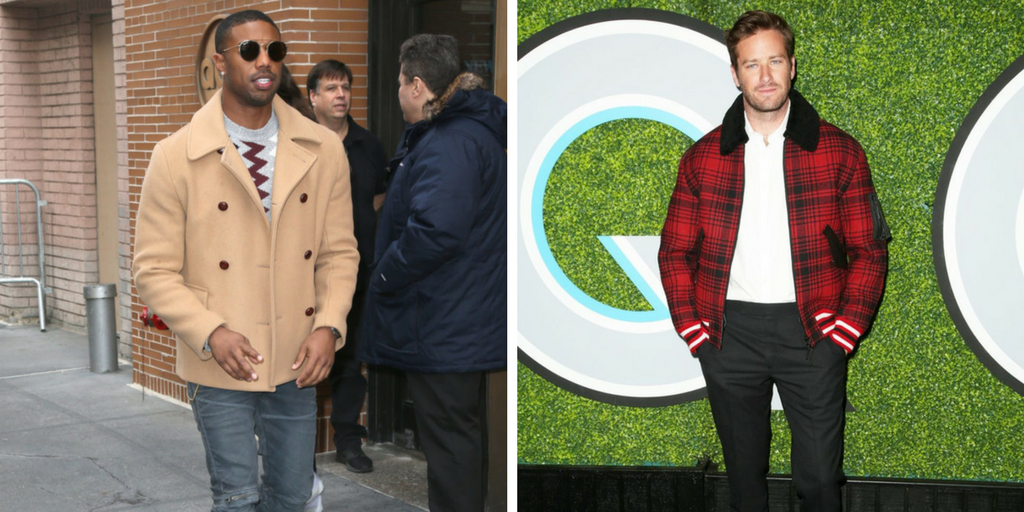 Our third podcast is here (!!!), and you might even think we're starting to get the hang of it.
Megan and I are getting real professional, with a new microphone setup and a new respect for sticking to our outline, and I've gotta say, I think it really comes through in the final product.
Just imagine us with huge headphones on, wearing those new
podcast shirts
, and you'll have a pretty good idea of what this smoothly-running podcast operation (
podperation?
) looks like.
LISTEN TO THE PODCAST BELOW OR ON YOUR FAVORITE PODCASTIN' APPS:
Megan, Gabi
and
my picks have all advanced to the
Elite Eight
, and the competition will only get more fierce from here. We delve into the merits of
Armie, Michael B and The Gos
…some of which 
actually
 have to do with these guys' varying personal styles. (Do you, like me, think Ryan Gosling was trapped into marriage by Eva Mendes? Tell us in the comments!)
Next, we dive into the merits of establishing a "spring thing."
It's like a spring fling, except for style, and will hopefully last long after the season has concluded. I'm going to rebrand myself this season with miniskirts—what will you choose? (Probably not miniskirts, but hey..twinsies!)
And in the first of what will hopefully be a series of reader question segments on the pod, Megan and I share some advice for a reader going through a tough breakup. Not that two ladies with colorful relationship histories would have anything to say about that…
Listen to our actionable tips for both the dumpers and the dumpees of a relationship gone south… Which are fun words to say.
TELL US:
WHAT'S THE BEST BREAKUP ADVICE YOU'VE EVER RECEIVED? 
Taylor Davies splits her time between NYC and Sun Valley. She loves writing about menswear, overpriced martinis in dimly lit hotel bars, and cross-country skiing. Not necessarily in that order.