Listen to a Fresh New Pod All About Drugs! And Comedy!
Kidding! Kind of...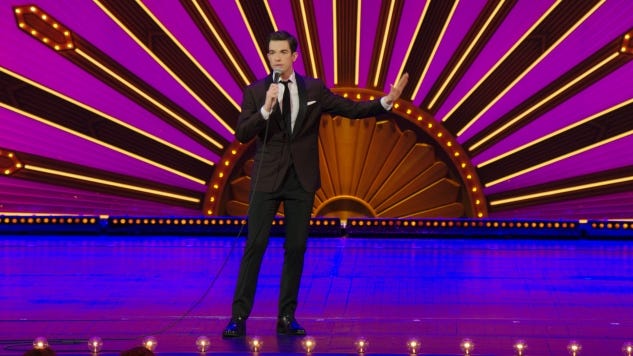 The first thing you need to know about this week's podcast (also haiiii we'e back!) is that we recorded it in a cool, calm 35 minutes. Most of the time we end up getting all kinds of side-tracked and before we know it we've been talking for an hour and the Instagram Live feed cuts us off.
So anyway, my point is that it's time to buckle in and get right into another delightful episode of Undressed.
But is it a bop?
First up, our boy John Mayer surprised all of us with a new song last week, it's called "New Light" and it is truly fantastic. In fact, it's a bop. So much so that we've added it to the Style Girlfriend #SoS playlist and have declared it a legit contender for Song of Summer. Even though it's a little more laid-back than say, "Despacito," we think there's a chance!
After chatting a bit about Childish Gambino's "This is America" (another #SoS contender?!) and how Megan has limited her Twitter time to 25 minutes a day, we circle right back to John Mayer, because this is our podcast and we do what we want.
He's a merch guy now, he's wearing strange outfits, and we have feelings about all if it. I even went so far to call his new look "Trustafarian," which is a fun word I first heard on Gossip Girl, and then again yesterday, in this very wonderful interview with Dave Matthews from Vulture.
What Costume Parties and Weddings Have in Common
From there we pivot into the Met Gala, because hoo boy was there some good menswear on that red carpet. Jared Leto dressed like Jesus, Chadwick Bosman was dressed for "Vatican Prom" in a cape, and George Clooney wore a boring ol' tux.
Megan ponders, "What's the right thing to do?" when you're invited to a party with a thematic dress code, and my answer is simply, Wear what Migos wore.
They wore coordinated sequin tuxedo jackets in a sort of renaissance print with a matching silk shirt underneath. This is a great example of how you can lean into the theme without going totally over the top, while also staying within your personal style wheelhouse.
Since most of us aren't attending "costume balls" on the reg, but we do attend a lot of weddings, this brings up the idea of how you can have a little fun with a dress code like "festive best" or "beach formal" without looking like an absolute clown.
AND—since Megan changed up the outline at the last minute without telling me, I didn't even know how well my little comment about weddings would segue into our reader question(s) of the week, which have mostly centered around summer weddings!
Although women do feel pressure to wear a different dress to every event, which can be annoying, we both agree that you guys have it tougher when it comes to summer wedding season, since you have to suit up in multiple layers in potentially blistering heat. We don't envy you having to wear a suit on the beach, that's for sure!
Amidst the chit-chatting about the nuances of wedding style, layering, and putting paper towels in your armpits, we somehow came up with an incredibly brilliant solution for you guys, that you can use, free of charge!
LOOK 1: Short-sleeve button down shirt and tie with your suit for the ceremony.
LOOK 2: Remove tie for dinner, continue wearing jacket.
LOOK 3: Remove jacket for the dance floor / rest of the night.
Three outfits in one! You're welcome!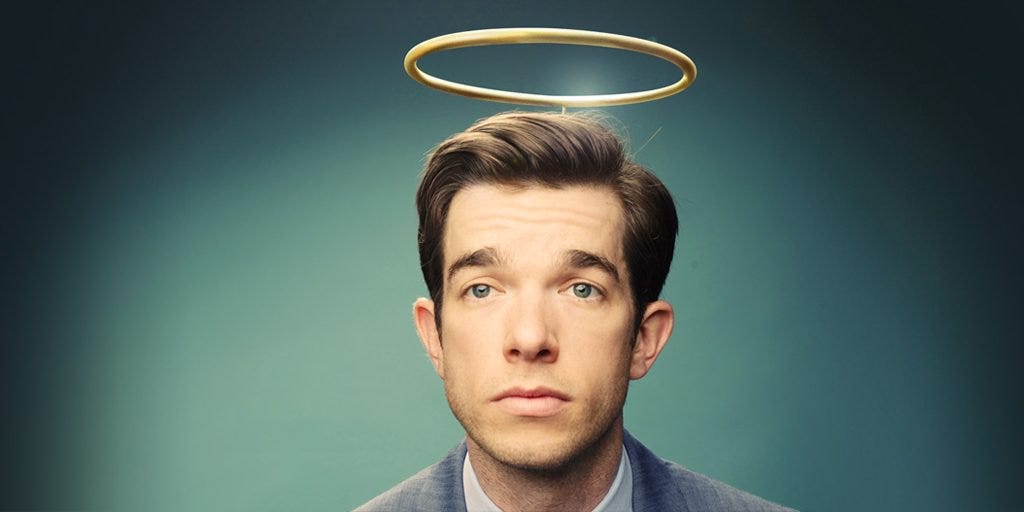 And finally… You know what time it is: Hot Takes!
For some reason, I split my take in two, recommending both John Mulaney's new Netflix comedy special ("It's very humorous!") and this amazing feature from The Cut about "microdosing" a variety of drugs. This also lead to bringing up another amazing drug-related article from The Cut about making cacio e pepe with cannabis butter. Drugs! Comedy! Get it?
Megan's take is all about upcoming summer blockbuster movies. No, she's not going to be waiting in line to see the new Deadpool, but she will be high-key tuned into social media to see all the amazing 'fits at the press junkets and red carpets. Donald Glover is already killing it while promoting Solo, so the bar has been set pretty high!
Finally, Megan's Shade Corner of the week is wrapped into her hot take, in which she calls Chris Pratt "JC Penney suited up." Wowza.
TELL US:
HOW DO YOU STAY COOL DURING A SUMMER WEDDING? (REALLY, WE'RE DYING TO KNOW!)
Taylor Davies splits her time between NYC and Sun Valley. She loves writing about menswear, overpriced martinis in dimly lit hotel bars, and cross-country skiing. Not necessarily in that order.