LISTEN: New Podcast "Screaming Into the Microphones"
Is it time to outlaw men?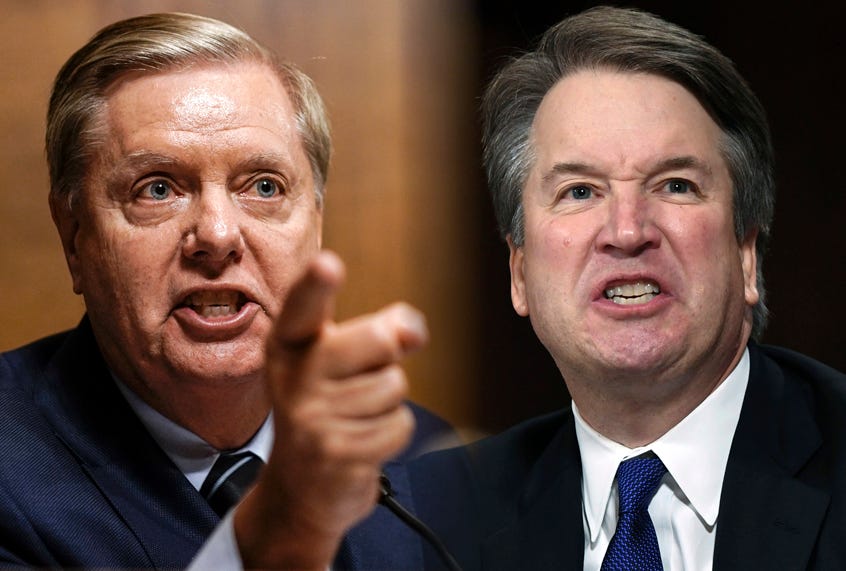 Hey guys, we're back with an all-new episode of Undressed! Now buckle up, because it's a doozy.
This week our guest is Caroline Moss, the funny and insightful co-author of Hey Ladies! (available here!). I've been a fan of hers on Twitter for awhile now, so I pulled her into the studio to talk through the recent conversation around what a Supreme Court nominee should (and perhaps more importantly shouldn't) act like. Timely, yes. Breezy and light fare you've come to expect from SG…maybe not so much.
But look. Style Girlfriend has always been about more than helping guys dress better. We want to equip you with the tools to be your best self, and that extends from the confidence you gain from a great closet, all the way to the ability to uncover your own bias and act with more empathy.
Listen to the Style Girlfriend podcast below (and subscribe here):
You can also listen to Undressed on Apple Podcasts, Spotify, Stitcher, and more
View this post on Instagram
Is it time to outlaw men? (or Kava-nawwww)
After the above Instagram post on @styleGF turned out to be more controversial than expected (okay, okay, I expected it to be a little controversial), I decided I wanted to devote an entire episode to talking about how women have been experiencing the past week of witness testimonies from Dr. Christine Blasey Ford and Judge Brett Kavanaugh in the latter's quest for a Supreme Court seat. Their competing allegations, alongside some less-than-hot takes from talking heads on TV and politicians alike have left every woman I know exhausted. From attention divided between work and silently screaming at one's computer screen with C-Span pulled up to frustrating conversations over why this feels so personal, it's been…a lot.
Fair warning: This conversation is messy. We don't have all the answers (though wouldn't that be nice?), and you can hear both Caroline and I working through our own feelings about a range of issues in the conversation.
But it's worth a listen as we take some of the most common arguments in the overly simplistic "He said, she said" way many folks have chosen to look at the debate. For the talking points made a thousand times on cable TV and op-ed columns, Caroline and I dissect why they don't do the heavy lifting necessary for a thoughtful interpretation of the situation at hand. I'd challenge you to listen and see if any arguments you've made make the list.
Don't forget!
A bit thanks to our newest podcast supporters…quick reminder that you can help keep Undressed ad-free by heading here and clicking on the purple "Support this podcast" button. It's super easy, scout's honor.
TELL ME:
HOW HAVE YOUR VIEWS ON THIS CONVERSATION EVOLVED THROUGH CONVERSATIONS WITH WOMEN, IF AT ALL?