Steal His Look: Scott Disick
The fashionable Lord of the Kardashian family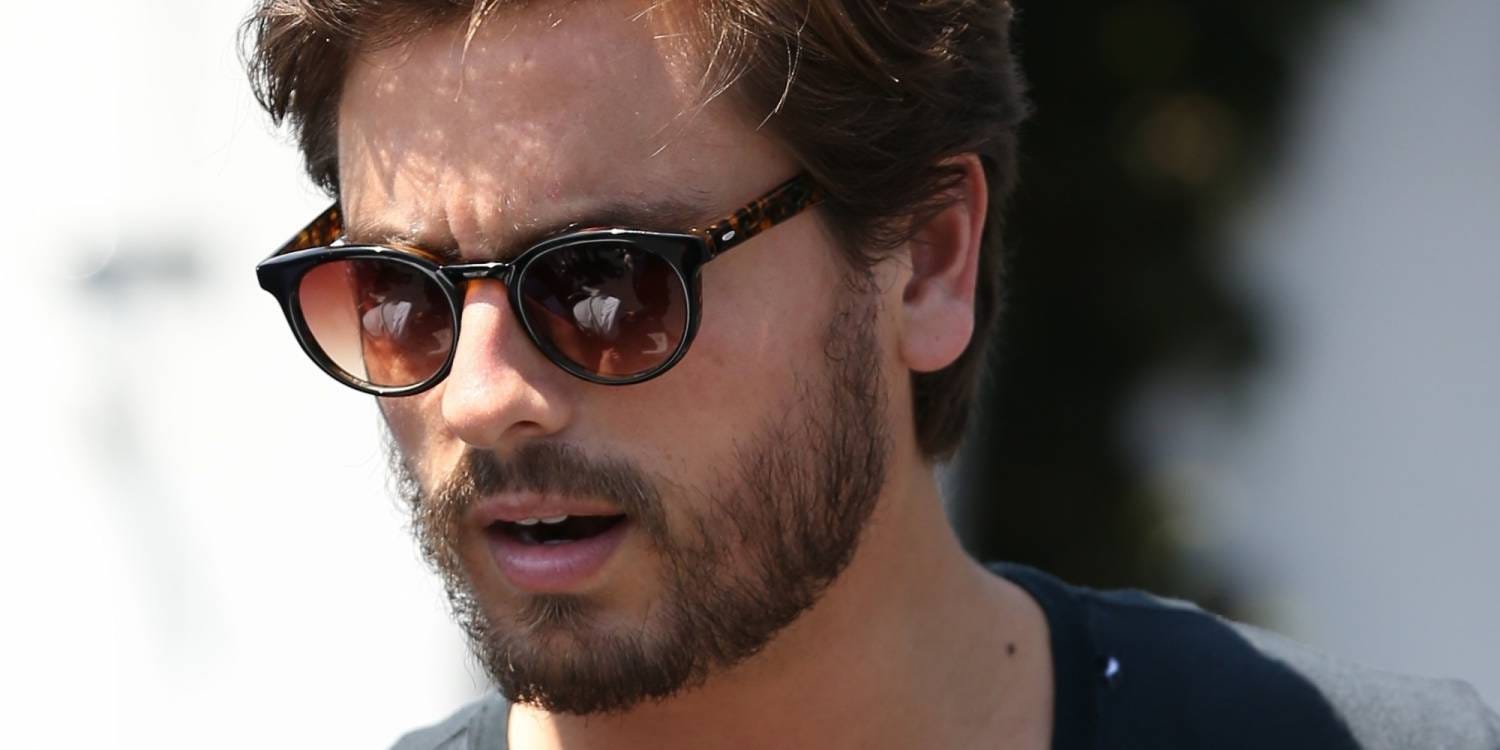 Disclaimer: In no way is the following an endorsement of any part of the Kardashian Klan.
…That said, I do happen to like Scott Disick's style.
Scott Disick is one of those men who simply owns his style, both wardrobe and personality. Even if the "character" he plays on TV (or now, streaming) isn't someone you would get along with, or his taste is not yours at all, you have to respect that he has the confidence to always do his lord thing from head to toe.
What I like most about Disick – former partner to Kourtney, soulmate to Khloe – on The Kardashians is that he serves as the audience's sane (most of the time) surrogate, saying what all of us watching are thinking.
Namely, that everything this family does is completely bat sh*t crazy. He's also good looking, charismatic (at least on Instagram), and actually funny (even if it is in a mean way most of the time).
But the reason he gets a spotlight here on SG today? He's always dressed to shine, on-camera or off.
Disick rocks that "rich guy that skates by on his charm" style. The only accessory we don't care for is the rotating too-young girlfriend on his arm. Otherwise, this reality star gets the SG style seal of approval from us.
Below, the staple styles to steal from Scott Disick:
Effortless athleisure
Namely, the perfect hooded sweatshirt.
While Disick has his own line of casual wear, I can't in good conscience suggest you wear anything that says "Talentless" across the chest.
Instead, here are a few styles to get the Scott Disick look:
Everyday accessories
image
This could be a chain, watch, or bracelets. He doesn't subscribe to Coco Chanel's advice to "Take one accessory off before you leave the house."
How to pull it off in your non-Kardashian life: Don't be afraid to add everyday jewelry to your look.
A perfectly-fitted suit
Lord Disick has a pretty tight suit game. He opts for a suit more often than most, and always is the best-dressed in the room because of it.
He knows just how to lend a suit a more casual vibe for chilling with his pals (no tie, swap the dress shoes for loafers), but also can dial things up for the red carpet.
CLASSIC PREP
I wouldn't be surprised if Disick was born in a Lacoste polo. While he tends to favor more casual street style these days, he can't escape his east coast prep past.
Even better, he knows this style will always work for him, because it's timeless. His groomed game is also something guys ought to take note of, because his hair is always #flawless.
Impeccable grooming
Much like his reality TV co-stars, Disick does not leave the house if he's not in full glam.
For him, that means hair styled with plenty of product, or even a colorful dye job.
I love that he's willing to take fashion risks, and even if they don't always look great (the pink hair might be a cry for help?), he nevertheless does it with confidence.
Smoking slippers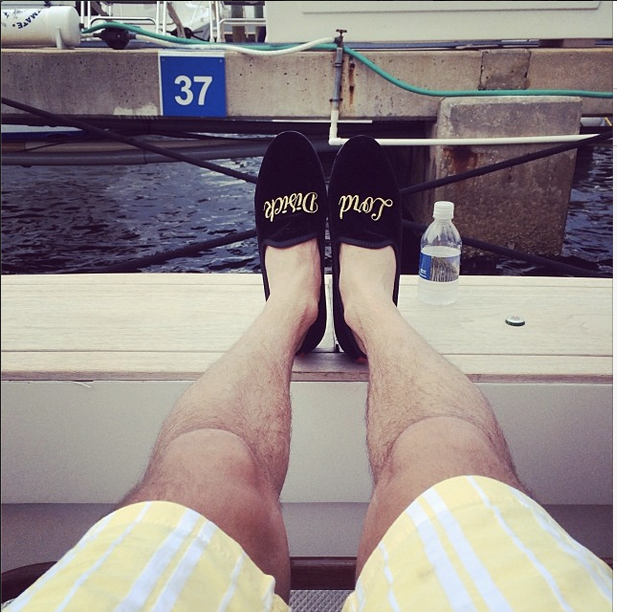 A guy who can manage to rock the chosen footwear of Floridian grandpas gets my vote. Smoking slippers are the upper echelon of easy footwear – you just slide your foot in, no fancy laces necessary – and they can literally be dressed all the way with a suit up or all the way down with jeans and a tee. There is no wrong way with smoking slippers.
Also, monogram-ability with these is HIGH. You could go nickname like he did or just buy ones with a graphic like I did.
ON-POINT FIT
Even if you're still totally opposed to every fiber of Scott Disick's being and (my personal favorite parts of) his personal style, you have no choice but to accept that his commitment to fit shows he deserves some style cred.