Steal His Look Stylish Grandad Edition: Sir Paul McCartney
Get dressed like Grandaddy Macca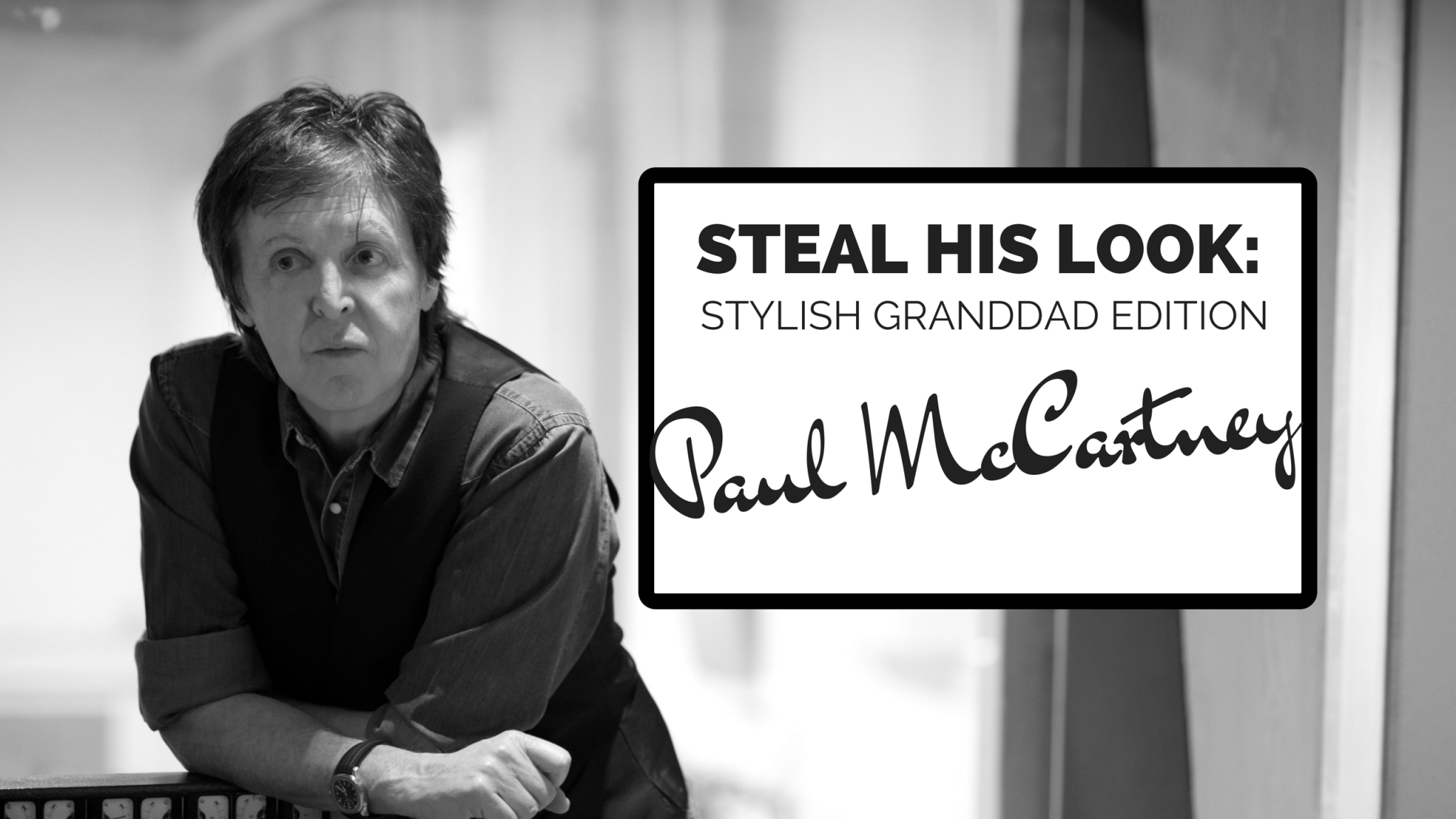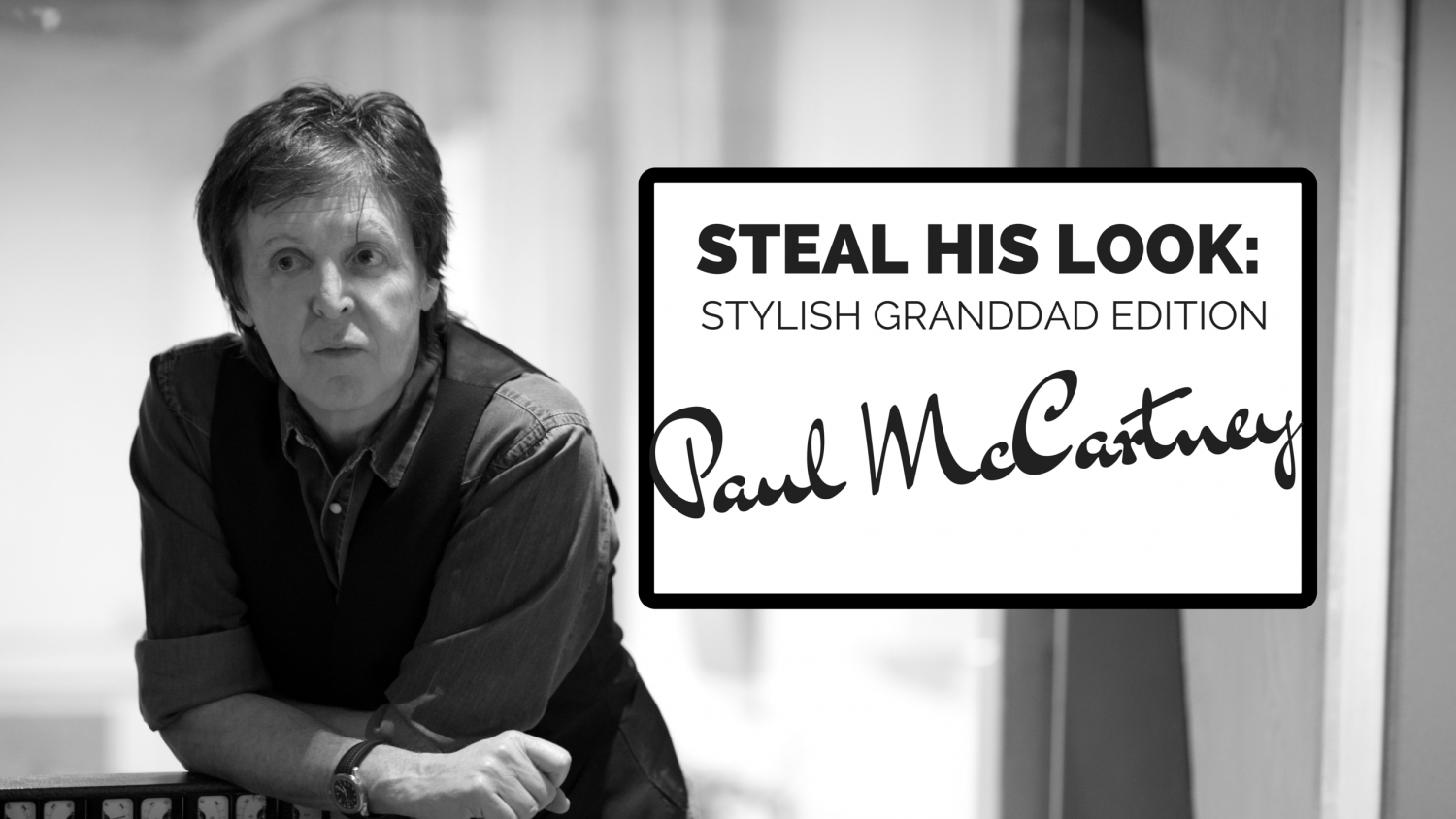 If we can be sure of anything in this life, it's that if anyone is going to have an inherent understanding of how to look (and just freakin' be, man) cool, it's going to be a Beatle.
That's why, for Father's Day, we're shining a spotlight on Paul McCartney, a stylish dad and granddad we wouldn't mind calling our own.

As one-fourth of the greatest bands of all time (editor's note: disputing this assertion will get you banned from SG comment section for life), the Beatles' influence on fashion can still be seen today. We can thank Paul, John, George, and Ringo for helping bring styles like the slim suit or chelsea boot to the masses, and making them mainstream.

Paul "The Cute One" McCartney is still out there rocking today – recently burning up the top 40 charts with Rihanna and Yeezy, no less – at the age of 72. He has been inducted into the Rock and Roll Hall of Fame not just once, but twice, which just goes to show that we indeed still love(d) him when he was 64.
Also still rocking? His cool dad-and-granddad style.

What We Like
He missed the pleated pants memo. Macca still wears the slim fit of his youth, whether it be as a suit or a pair of jeans. He doesn't seem remotely uncomfortable or restrained while performing, and he understands that it's the most flattering fit for his naturally slim frame.
He opts for shirts, not tees. More often than not, Macca is wearing a button up shirt, even when he's off duty. Of the tees he does wear, they all seem to support causes he believes in, from vegetarianism to landmine removal. Very admirable, Sir Paul.
His style is ageless. Those skinny suits he wore back in his Beatle days? More in vogue then ever. That Belstaff jacket he's got on below? Wouldn't look out of place on a twenty-something, and yet it still looks great on him at 72.
He's fashion-wise. The Beatles' style changed, musically and visually, with each decade, and McCartney has chosen to take and leave the best and worst styles of each decade to form his personal style of today.

STEAL HIS LOOK
 
Shirt: Original Penguin, $75 | Jeans: Jack & Jones, $120 | Blazer: Carven, $244
Shoes: Lloyd, $269 | Sunglasses: Ray-Ban, $150
Belt: Nordstrom, $25 | Tie: 1901, $40
Tell Me:
What is your favorite era of Beatles fashion?
Want more celebrity wardrobe inspiration? How to dress like Paul Newman, Hugh Grant and stylish new dad Chris Pratt.

Like a phoenix rising from the ashes, Gabi Meyers went from Team SG's first-ever intern to a trusted fashion editor and stylist. She currently lives in Chicago with a very cute dog.