Steal His Look: Matthew McConaughey's Dazed & Confused Style
It'd be a lot cooler if you did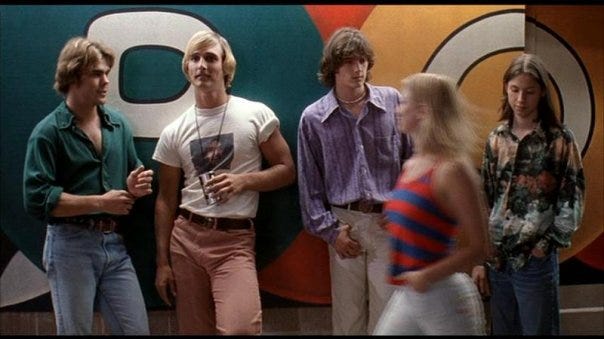 When I was fourteen or fifteen, I watched Dazed and Confused for the first time.
And then I watched it three more times that same weekend.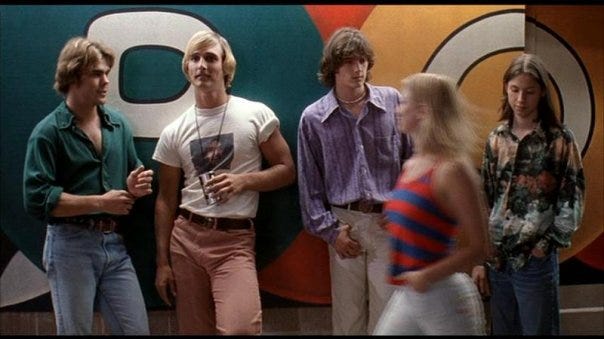 Matthew McConaughey — sorry, Academy® Award-winning Matthew McConaughey — played the creepy-but-kinda-dreamy (is that a thing?) Wooderson in his first-ever film role, and we're all still dropping his catchphrases into conversation today. Or at least, I am anyway.
From his smooth talking to his effortlessly cool 1970s style, Wooderson was living that "Glory Days" life well before Springsteen penned it.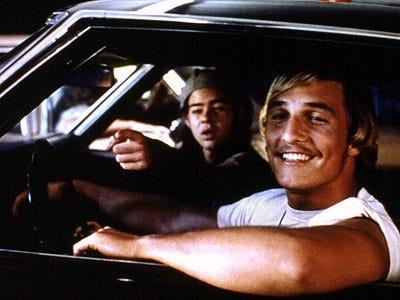 The look was simple – a white t-shirt featuring the album cover for Ted Nugent & the Amboy Dukes' "Tooth, Fang, and Claw." Simple, cool. That carefree wardrobe popped back into my head recently after witnessing this amazing meta fashion moment between Ryan Gosling and Macaulay Culkin.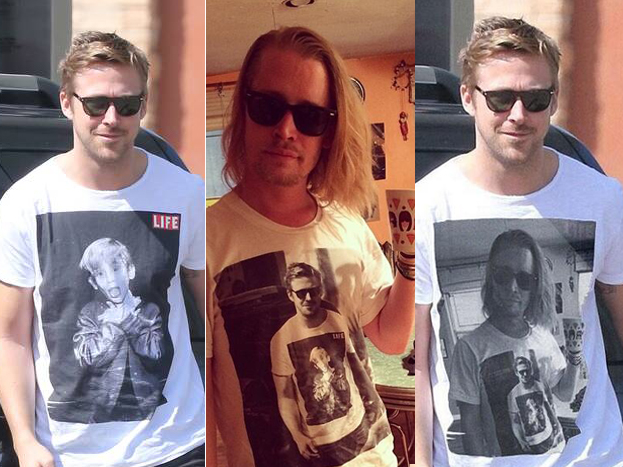 Wooderson paired his graphic tee with a pair of washed out peach pants. Cool then, cool now…so long as you have the confidence to pull them off (err, on). All we've got to say? Alright, alright, alright.
What We Like:
It's simple. A cool printed t-shirt is casual, easy, and effortless. However, it is still an awesome way to let your personality shine through your clothes.
Colored pants. Guys, get on the colored pants bandwagon. If they're still on-trend thirty years later, you can rest assured they'll be around next season.
McConaughey's shiny hair. The style? Not so much, but that gloss, it's like you could see yourself in it!
Shop #SGapproved Dazed and Confused style

Whether you're looking for Dazed and Confused style, or something a little more modern, you deserve a wardrobe makes you feel like a million bucks, and boosts your confidence big time. But shopping for all those clothes? That can be a pain.
If you're ready to invest in some new clothes, consider having Team SG shop for you! We'll curate an online shopping list just for you that fits your budget, your body type, and your lifestyle.
Let us rescue you from shopping fatigue and sartorial apathy. You'll receive personal attention and care that will make you feel like the best version of the awesome guy you already are! Ready to seriously improve your closet and your confidence? Give us a shout.