Style Girlfriend at Super Bowl 50
A season-ending fashion wrap-up, and style spotting at the NFL Honors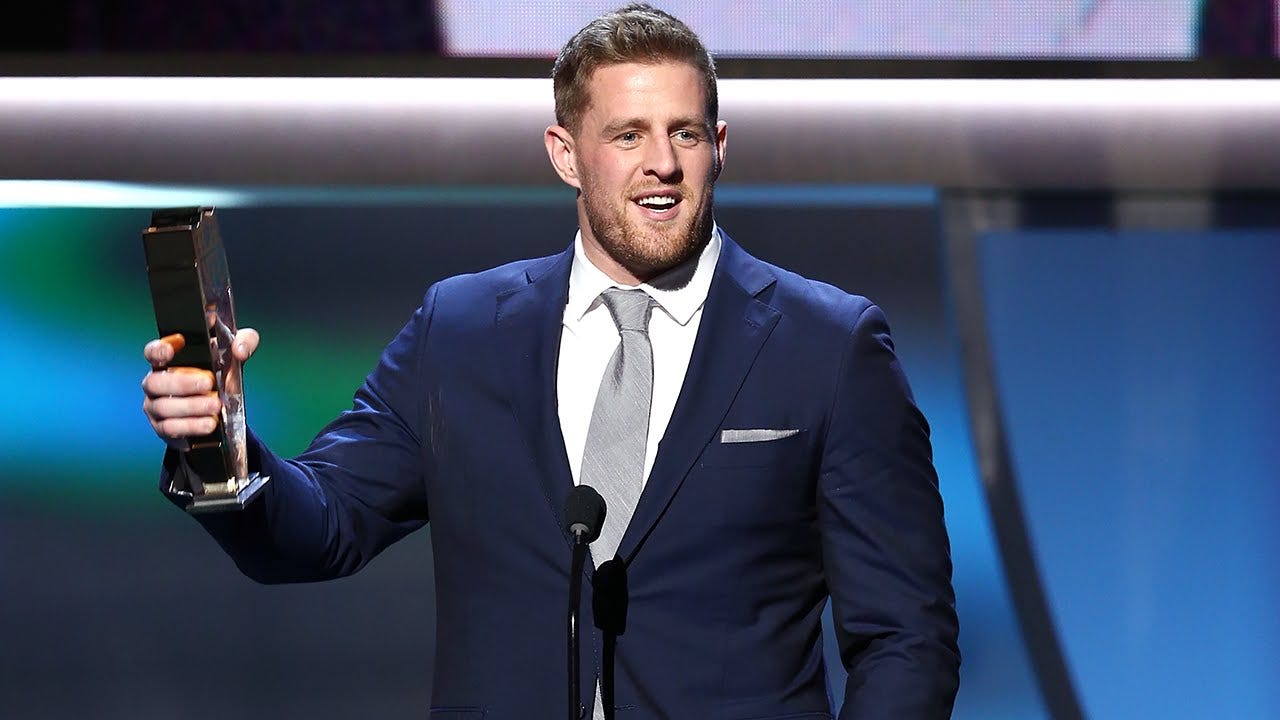 Guys! I just landed back in New York after a great Super Bowl 50 weekend spent with my NFL fam in San Francisco. And of course, in between the revelry and rivalries, we had the chance to talk player fashion. Take a look at the videos below, and tell me in the comments what you thought of the showdown.
Check out Style Girlfriend's 2016 5th Annual NFL Honors red carpet coverage:
On Friday, we hit up Super Bowl City, set up in SF's Embarcadero neighborhood, to film this 2015 fashion wrap-up. I wrote the script then failed to memorize it – pro tip: never assume there'll be a teleprompter at an outdoor shoot – hence those papers in my hand. Amateur hour, I know. But all those words, maintaining a smiling resting face, trying not to be distracted by the annoying kid in the background who keeps jumping in the shot….don't let the Kardashians fool you kids; simply showing up camera-ready isn't enough to make it in this biz!
Note this is when – in my mind, anyway – the beef between me and DeAndre Hopkins began (more on that below). Sure, I called his Versace scarf head covering a "Kylo Ren look" but I was only teasing! The Jay Cutler fashion finger wag, though…I'll stand by that. Who got some SG love? Von Miller, Antonio Brown, Tom Brady (begrudgingly..the man can wear a topcoat!), Russell Wilson, and more – and awarding the season's style MVP.

For the second year in a row, my man Akbar Gbajabiamila ran players and coaches through their paces on the red carpet at Saturday night's NFL Honors awards. Have you guys seen him on American Ninja Warrior? From NFL Fantasy Live to ANW, the dude is absolutely crushing it right now. So I guess what I'm saying is: if Akbar wants to wear sunglasses in a covered tent, he's got my blessing.
Down the carpet came Mike Ditka, channeling Cam Newton in some serious Versace pants, Reggie Bush in a watch I probably couldn't have lifted off the table, and more well-dressed players and coaches, as the NFL illuminati headed into the fifth-annual ceremony, hosted by Conan O'Brien (see all the night's winners here).
So here's what went down with DeAndre that you don't see in the video: the exchange got cut for time, but I pointed out that he'd look better with the bottom button of his Alexander McQueen jacket unbuttoned. I'd already told him I liked his blue Prada sneakers, and Akbar couldn't get over his studded lapel.
But then he turned it around on me, saying I should be wearing more jewelry with my dress, which I agreed with – and had literally been thinking to myself not ten minutes earlier – but even though I laughed it off, I was totally dying inside, and now I'm pretty sure he hates me. And he probably doesn't even know I compared him to an intergalactic space villain.
All that to say, I think DeAndre Hopkins and I have beef, which is my first NFL beef and I feel VERY UNCOMFORTABLE WITH IT.
So if you see him, tell him I'm sorry about the Star Wars diss (but I hold firm on the bottom button tip..that's just menswear styling 101).
I wanted to do another clip video comprised exclusively of players admitting whether or not they'd tied their own bow ties (the tally: about 50/50). My creative advisement went unheeded, but here's some fun interviews anyway!
Interesting fun fact – that suit Todd Gurley mentioned didn't arrive in time? That was made by SG pal Evolution of Style (a favorite of NFL Network's Adam Rank as well). Wonder if we'll get a peek at it when it finally clears customs!
TELL ME:
WHO IS YOUR PICK FOR THIS YEAR'S NFL RED CARPET MVP?
From fashion week to football to fun at SG HQ (and everywhere in between), stay up to date on Instagram.