The Guy's Guide to Wearing Army Green
When, Where and How to Sport this Neutral Hue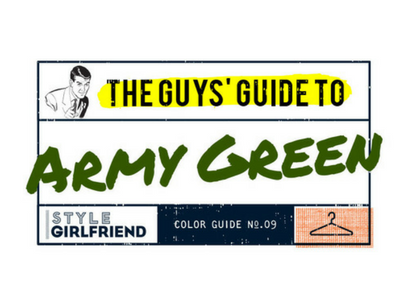 Our Spring Style Guide is presented in partnership with Uniqlo USA

Winter, spring, summer, fall—army green is a color that works for 'em all. 
Why? Well, it's a new school neutral that pairs with pretty much any piece in your wardrobe denim would. Consider army green the ideal hue for everything from lightweight canvas button ups that double as a second spring layer (you might know them as "shackets") to perfectly pressed chinos. The resulting vibe is at once perfectly relaxed and easy to elevate. Win-win, right?
A note for all you history buffs out there: "army" green wasn't actually introduced into the U.S. military until blue and red had already paved the way. In the 1850s, the Mounted Rifles ended up with green uniforms, but it wasn't until 100 years later, in 1941, that blue denim fatigues were totally phased out and replaced with the olive-y shade we know and love today.
Below, learn how to wear army green this spring: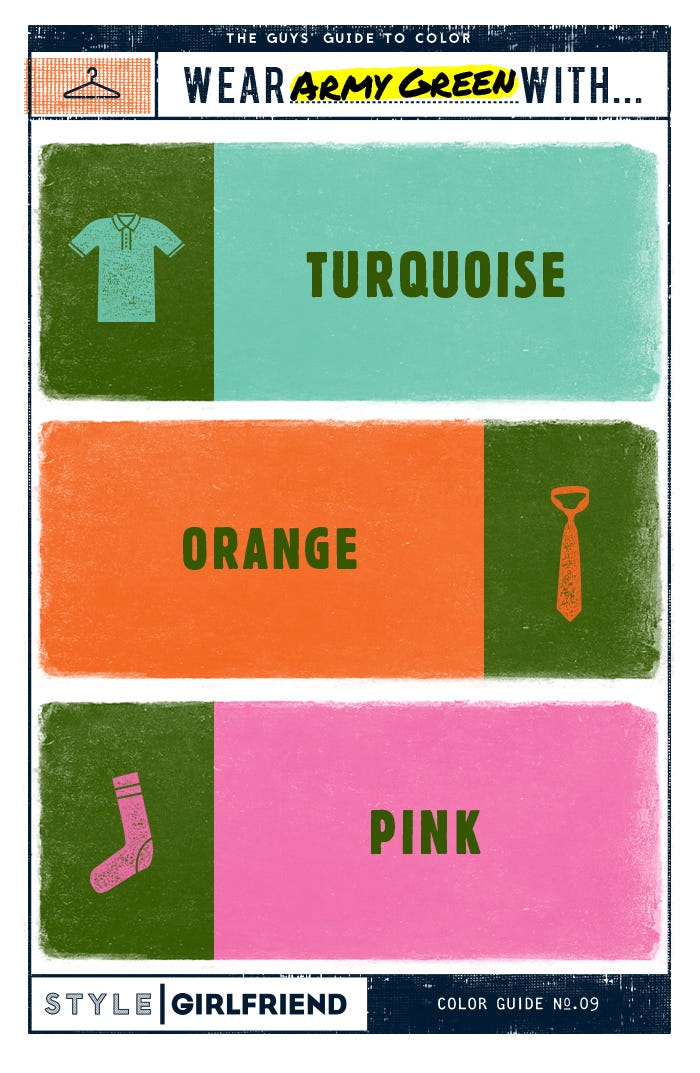 WHAT TO WEAR WITH ARMY GREEN
Don't be afraid to pair army green with bright colors, like cool turquoise, bright pink. We also love army green when worn with orange, so long as the shade isn't too close to a traffic cone: think, an army green canvas coat over a pale orange cotton button; that's definitely worth a try.
WHEN TO WEAR ARMY GREEN
Where can't you wear army green? is a better question.
You can take this color to the office, out on the town, and even out to date night…depending on the occasion. (Sorry, but our love for army green stops short of formalwear.) Think of army green as your alternative to wearing navy or khaki, and get dressed accordingly.
// How to Wear Army Green at the Office //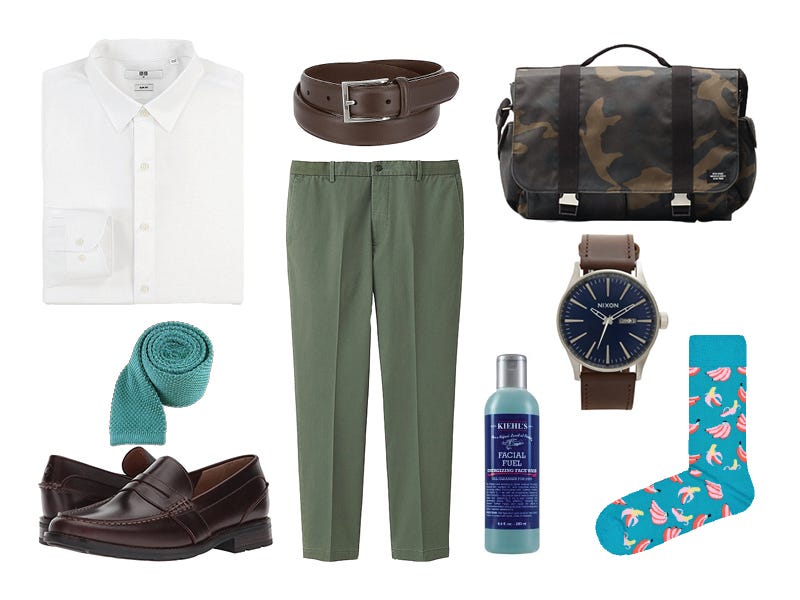 pants: Uniqlo, $30 | shirt: Uniqlo, $30 | belt: Uniqlo, $30
SG Says: Pants in army green are an easy place to start if you're just starting to incorporate this neutral into your wardrobe. Dress the color up in trousers for work like above. Then, dress 'em down with chinos or twill jeans for a more casual vibe.
// How to Wear Army Green on the Weekend //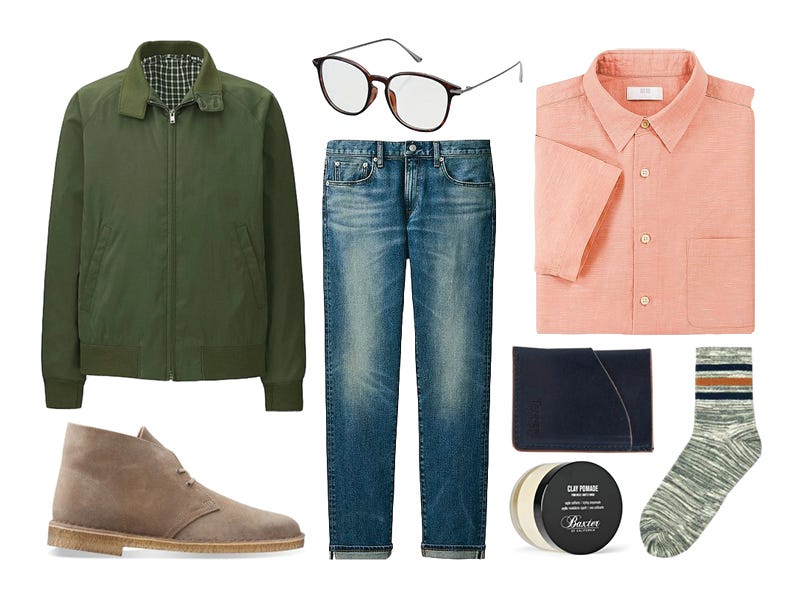 jeans: Uniqlo, $40 | jacket: Uniqlo, $50 | shirt: Uniqlo, $20 | glasses: Uniqlo, $15
SG Says: A Harrington jacket is a staple in any guy's wardrobe, and one in army green is a great way to break out from the more typical chino-hued mold. Yours will look great paired with jeans and a citrus-colored button-up.
TELL US:
WHAT'S YOUR FAVORITE WAY TO WEAR ARMY GREEN?
Thanks to Uniqlo, and to you, our readers for supporting the brands that make Style Girlfriend possible!