What to Wear…with Light Wash Jeans
The lighter side of your winter wardrobe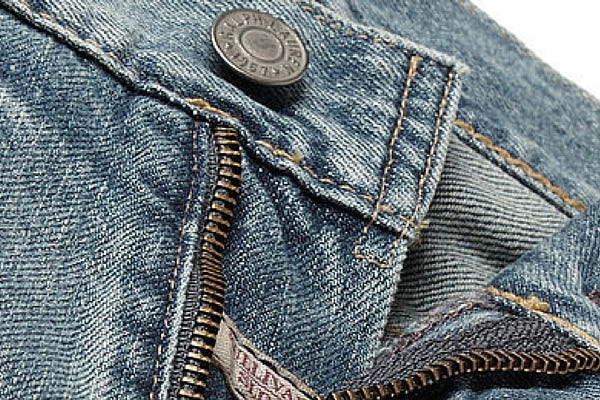 We'll go ahead and admit it now: Team SG likes a challenge, especially a style challenge (ahem, #NoJeansJanuary). While we're feeling pretty good about swaying at least one of you in favor of jogger pants, light wash jeans have been a tougher sell. But we're not giving up that easy. Light wash jeans can look oh-so-cool in the depths of winter or the sweltering summer. Keep them from looking out of place in the colder months by folding in thick patterned flannel and a wool melange topcoat. If the temperature calls for another layer, throw on a knit sweater for added visual interest. 
Below, what to wear with light wash jeans:
Shirt: Carhartt, $169 | Coat: H&M, $199 | Jeans: Polo Ralph Lauren, $100
Boots: Clarks, $70 | Sunglasses: Ray-Ban, $130 | Cologne: Frank Los Angeles, $120
Sweater: Barbour, $95 | Watch: Timex, $60 | Hat: Herschel Supply Co., $35 | Socks: J.Crew, $17
Wear it well:
Light wash jeans are a rugged, casual piece and look great in the winter months when paired with heartier textures like leather and wool.
Try adding a color contrast in your shirt and accessories for an easy way to keep from looking washed out.
If you're feeling adventurous, try a double-denim look with a denim jacket instead of a wool coat or a sweater.
Another benefit of light wash jeans? They're a great transition piece between winter and spring seasons, because they can be paired with both color palates seamlessly.
TELL ME:
HAVE YOU TRIED LIGHT WASH JEANS? HOW DO YOU WEAR 'EM?
Let's be friends with (style) benefits! Get hand-picked products and style hacks each week.