5 Days, 5 Ways: The Short Sleeve Sweatshirt
a different kind of cropped top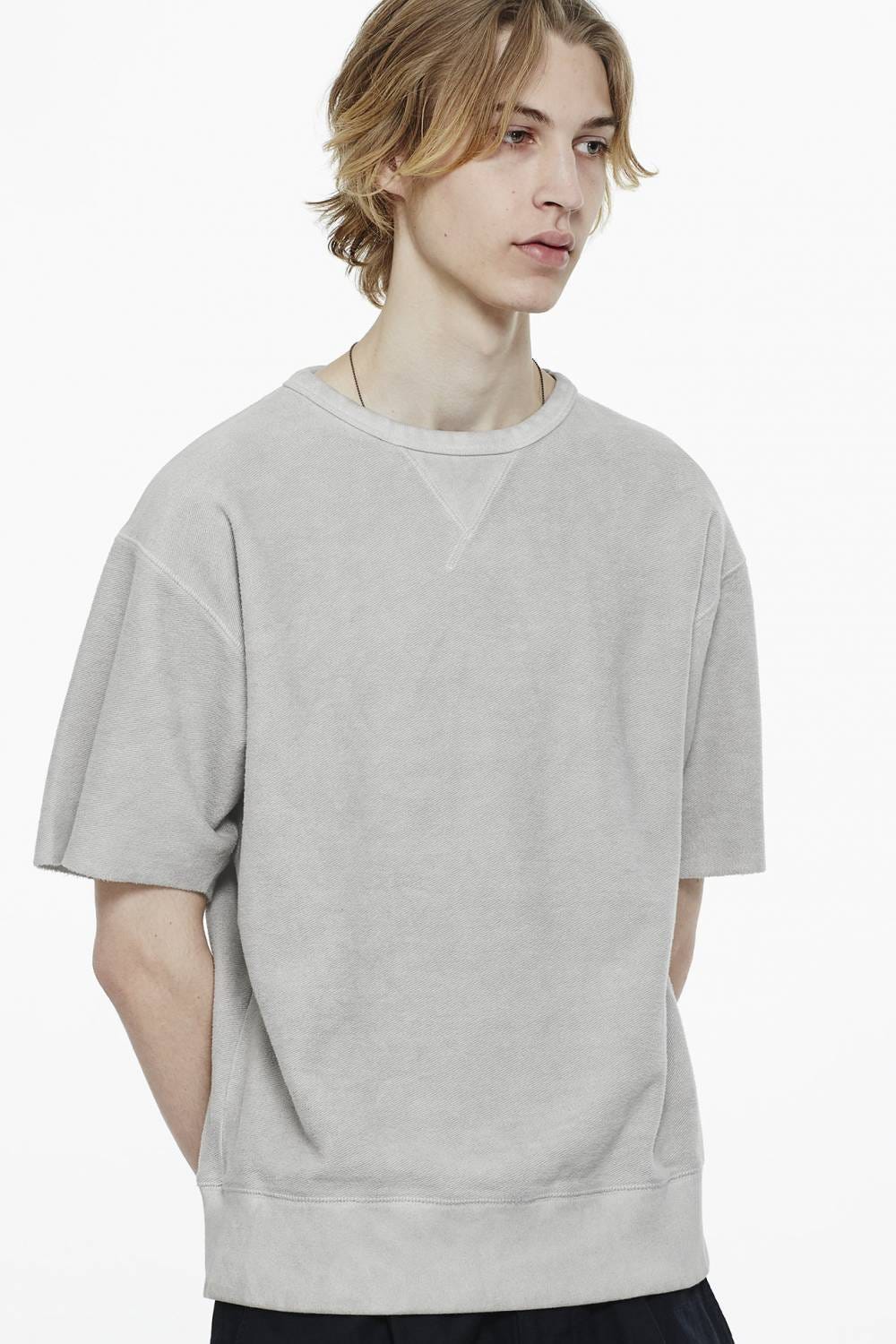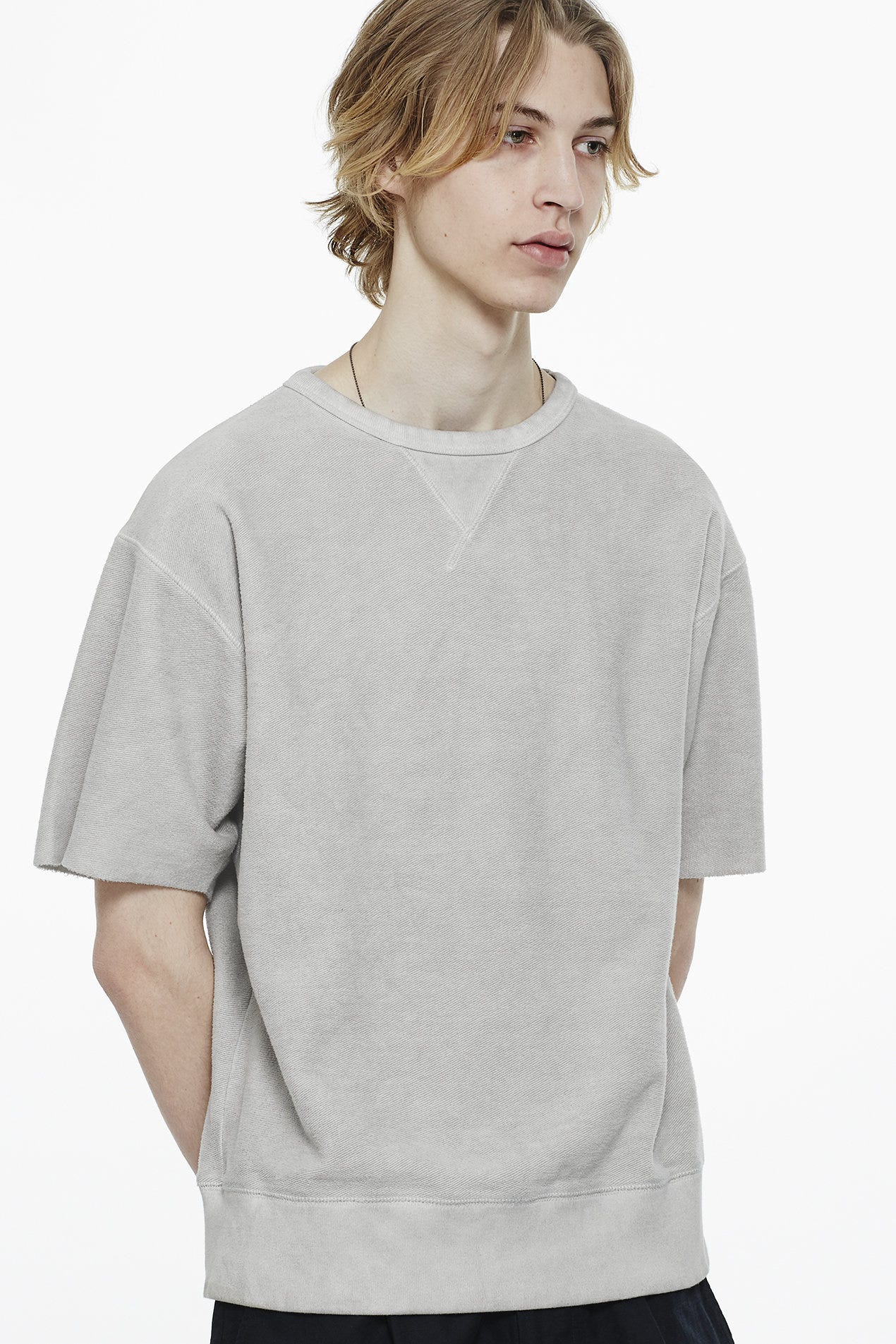 I think we can all agree the best part about cold weather is the social acceptability of being able to bundle up in your favorite sweatpants because it's too cold to function otherwise, right? Thankfully, that comfort is no longer reserved for sub 50 degree weather.
Enter, the short sleeve sweatshirt. A hybrid of an oversized tee and your favorite crewneck sweatshirt, the short sleeve sweatshirt offers an array of layering options for warm weather. Is it a sweatshirt? Is it a tee? Wear it literally however you want to wear it. The style below is meant to be a bit oversized, but you can size down for a slimmer fit.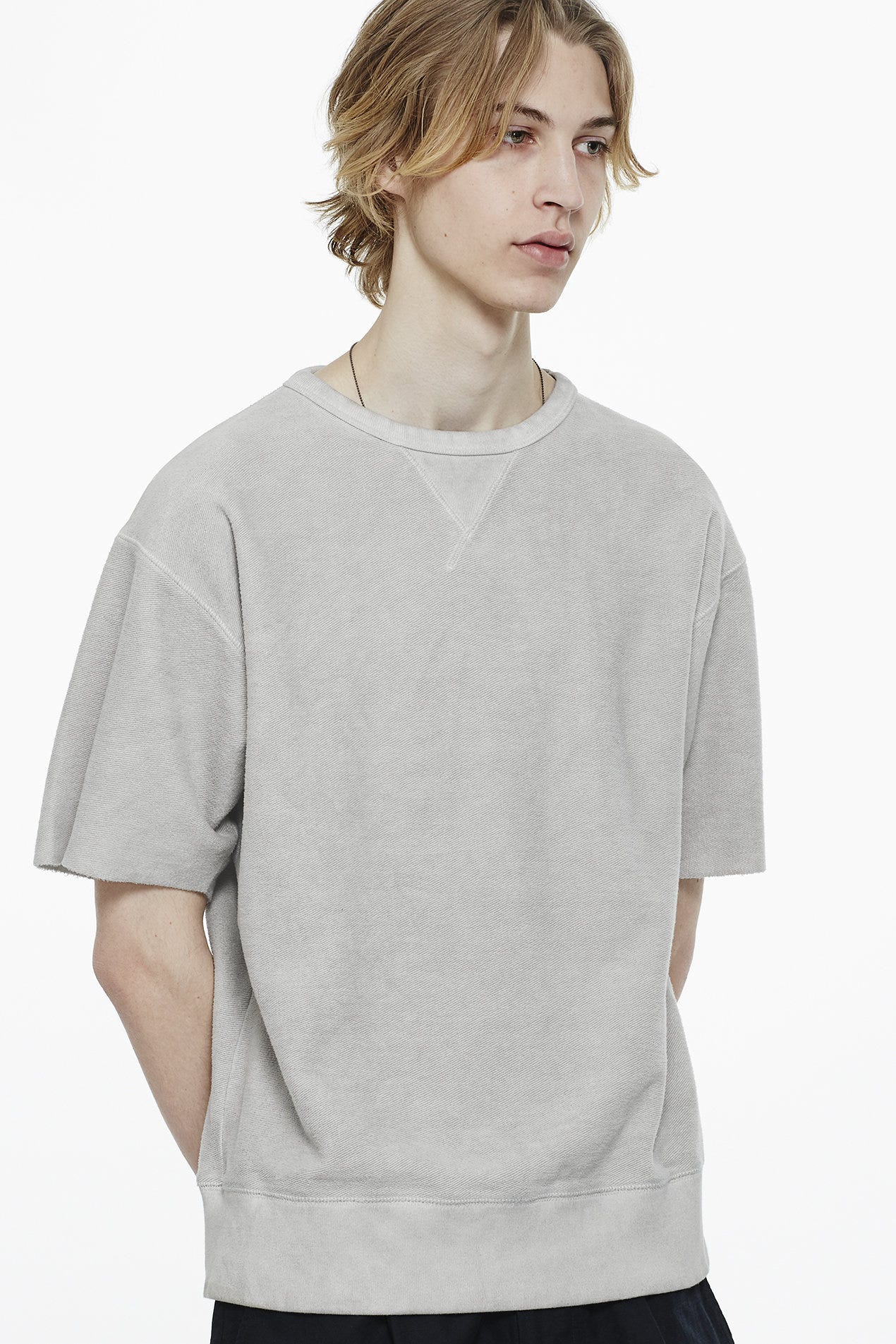 A short sleeve sweatshirt can add the same athleisure vibe as your favorite long sleeve, with extra breathability for the warmer weather.
MONDAY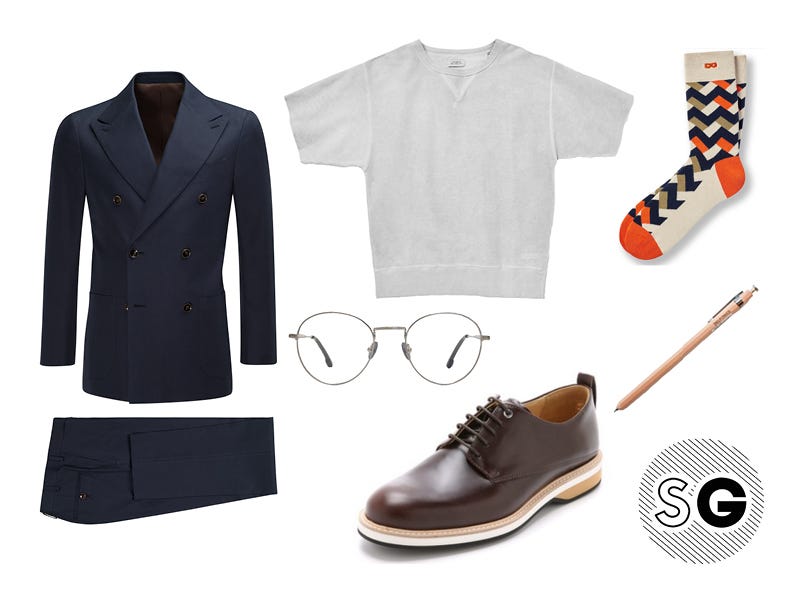 Suit: Suit Supply, $499 | Shoes: Want Les Essentiels, $450 | Glasses: Steven Alan, $225
Socks: Pair of Thieves, $10 | Pen: DELFONICS, $10
Wear it well: Pair your sweatshirt with a suit for a elevated casual look.
TUESDAY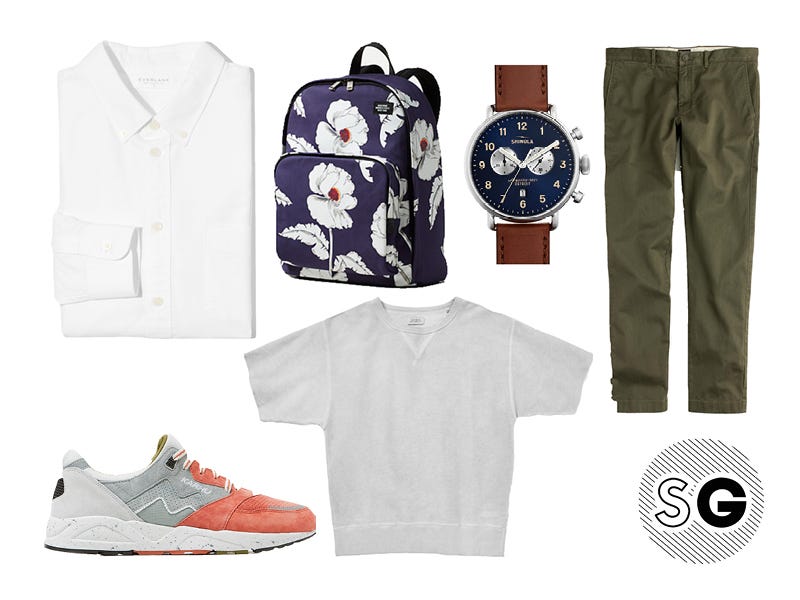 Shirt: Everlane, $58 | Chinos: J.Crew, $68 | Sneakers: Karhu, $130
Watch: Shinola, $850 | Backpack: Jack Spade, $248
Wear it well: Layer your short sleeve sweatshirt over your shirt for a spring take on your favorite casual layer.
WEDNESDAY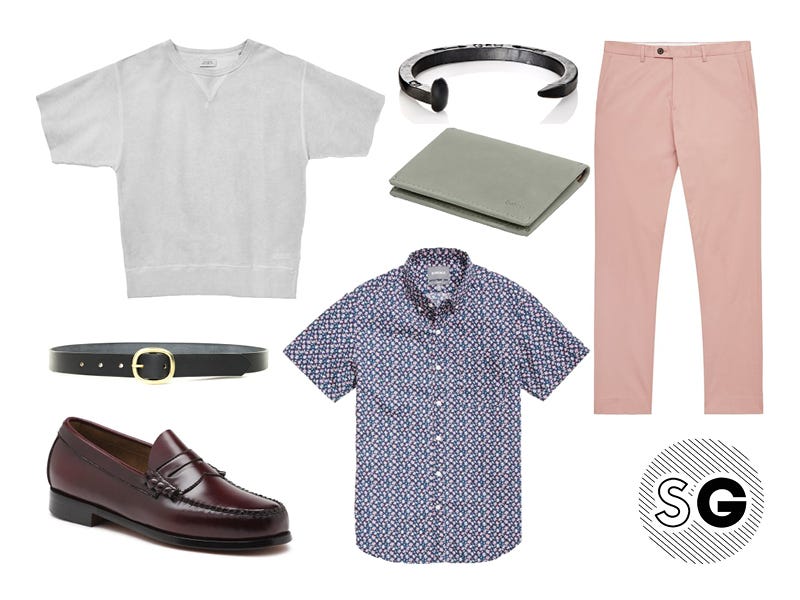 Shirt: Bonobos, $88 | Trousers: Reiss, $195 | Loafers: G.H. Bass, $110
Belt: Maximum Henry, $105 | Bracelet: Giles & Brother, $120 | Wallet: Bellroy, $80
Wear it well: Roll up the sleeves on your shirt so they don't peek past the sleeves of the sweatshirt.
THURSDAY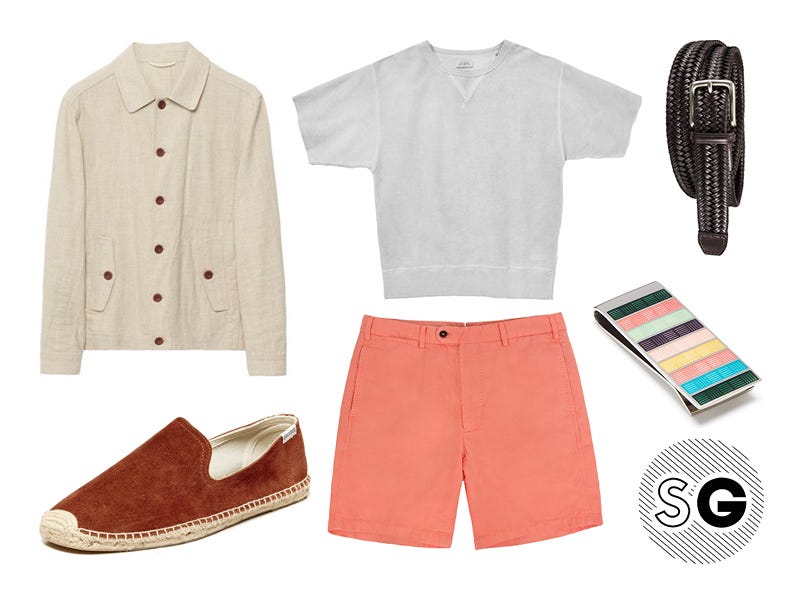 Jacket: Gant, $275 | Shorts: Sid Mashburn, $145 | Espadrilles: Soludos, $85
Belt: Uniqlo, $30 | Money Clip: Paul Smith, $95
Wear it well: Wear your short sleeve sweatshirt on its own in place of a tee.
FRIDAY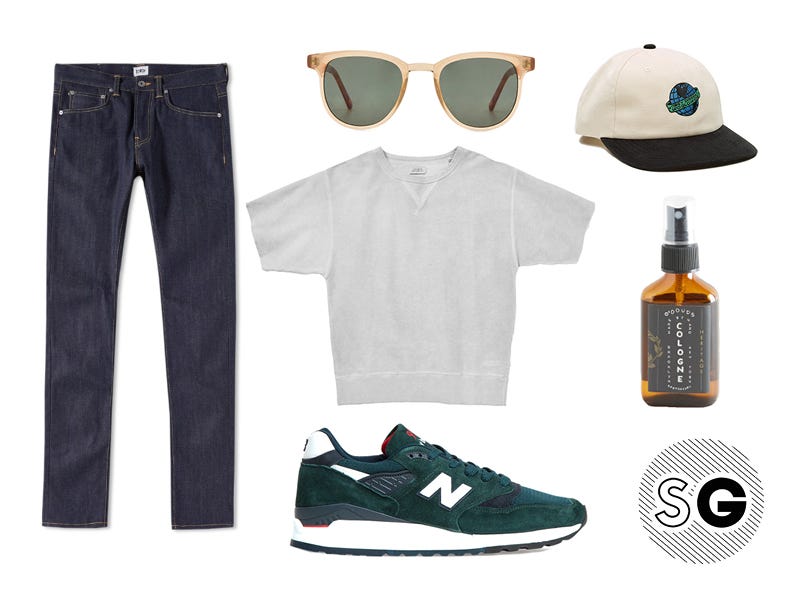 Jeans: Edwin, $175 | Sneakers: New Balance, $180 | Sunglasses: Komono, $70
 Cap: Obey, $31 | Cologne: O'Douds, $48
Wear it well: Wear your short sleeve sweatshirt out day drinking with dark jeans, sneakers and fun accessories.
TELL ME,
WHAT IS YOUR FAVORITE FASHION HYBRID?

Like a phoenix rising from the ashes, Gabi Meyers went from Team SG's first-ever intern to a trusted fashion editor and stylist. She currently lives in Chicago with a very cute dog.