5 Days, 5 Ways: How to Wear a Textured Tie
the automatically autumnal accessory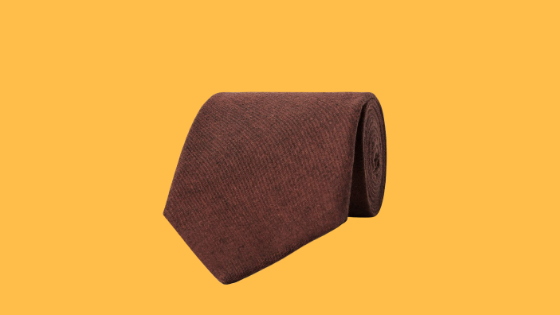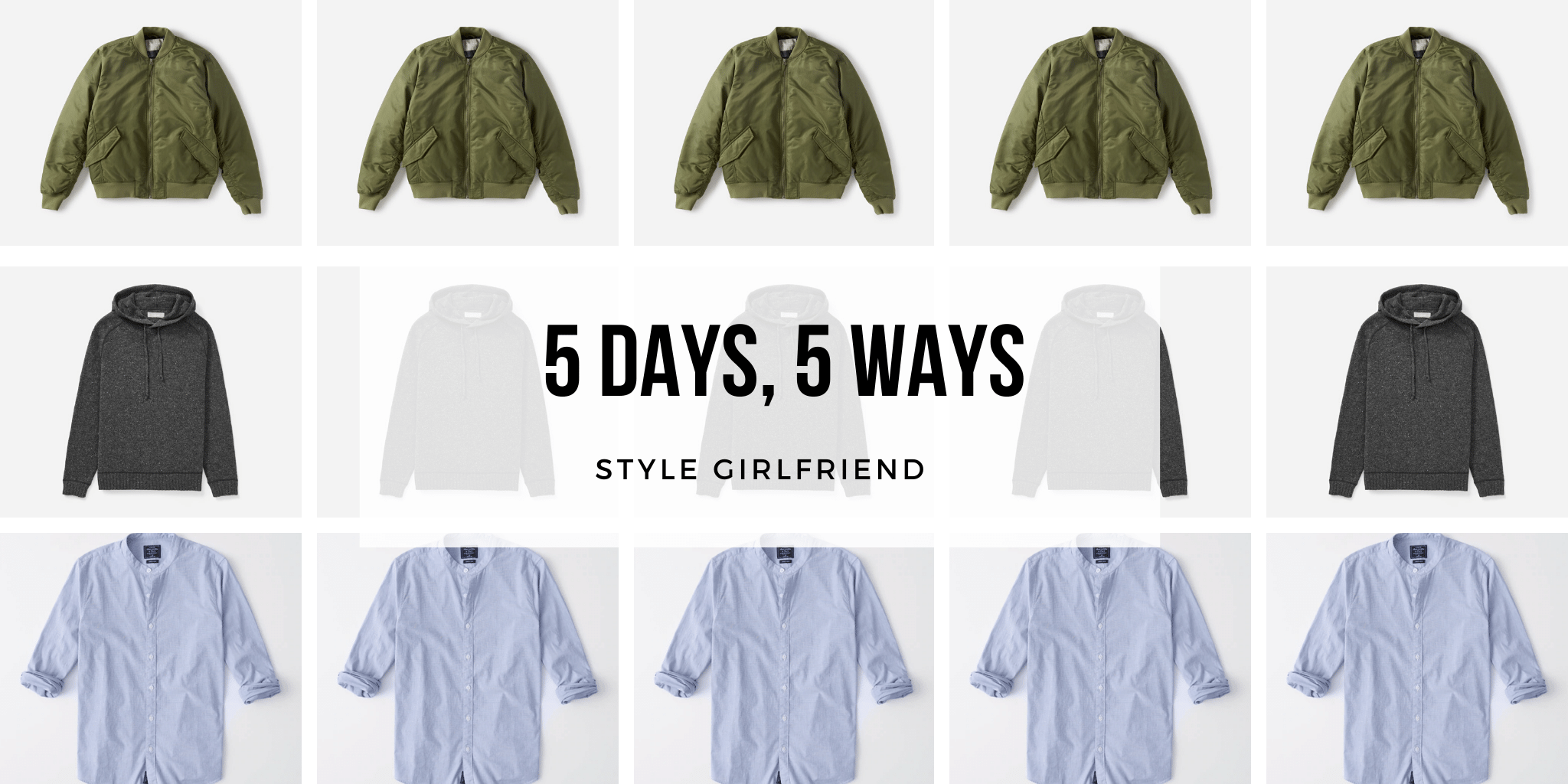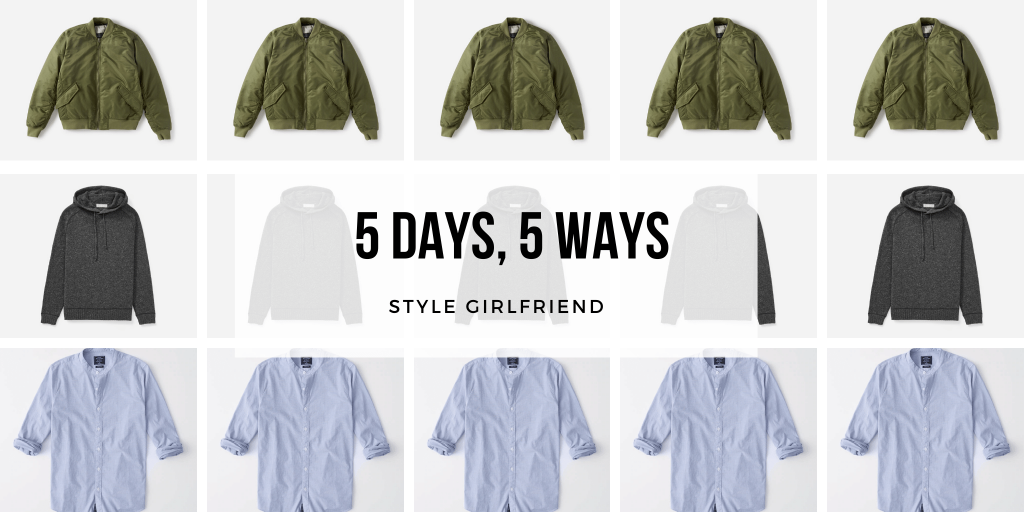 I can't pretend to know what it feels like to have to wear a suit and tie when the most formal you usually get is tucking your shirt in. I bought a suit to wear to interviews after college and wore it once. I think my parents donated it from the back of my childhood bedroom closet when they moved last year.
One way to combat that feeling of "Oh, call me Style; Mr. Girlfriend was my father" feeling when dressing up is to opt for accessories that feel a little more modern. Think: bold socks, a bracelet alongside your watch, and a textured tie instead of more traditional neckwear.
As GQ put it, "Look for something a little more substantial with texture."
Such as? Flannel, tweed, wool… anything that, according to men's style blog Cheatsheet says, provides "visual depth to an otherwise bland outfit"
Bland may be a bit of a stretch – you're an SG reader, after all! You know how to make even the most conservative suit feel more like you.

Below, how to wear a textured tie five ways:
MONDAY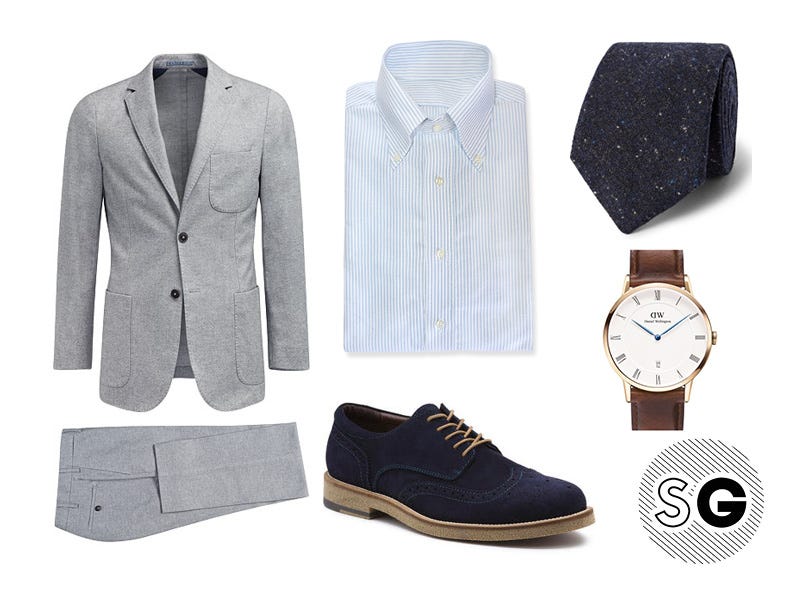 Wear it Well: Pull everything together with a consistent use of color – in this case, blue. Oh, and that grey suit? It's super-versatile; here's more ways to wear the one (hopefully?!) hanging in your closet.
TUESDAY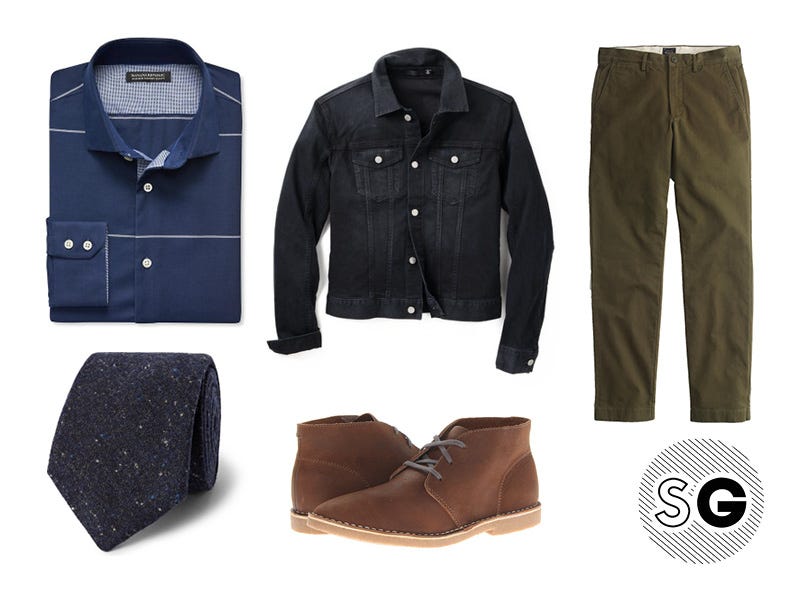 Wear it Well: Wearing darker colors on lighter fabrics is another great way dress for autumnal anticipation. As always, we love a denim jacket as the cool weather starts to hit.
WEDNESDAY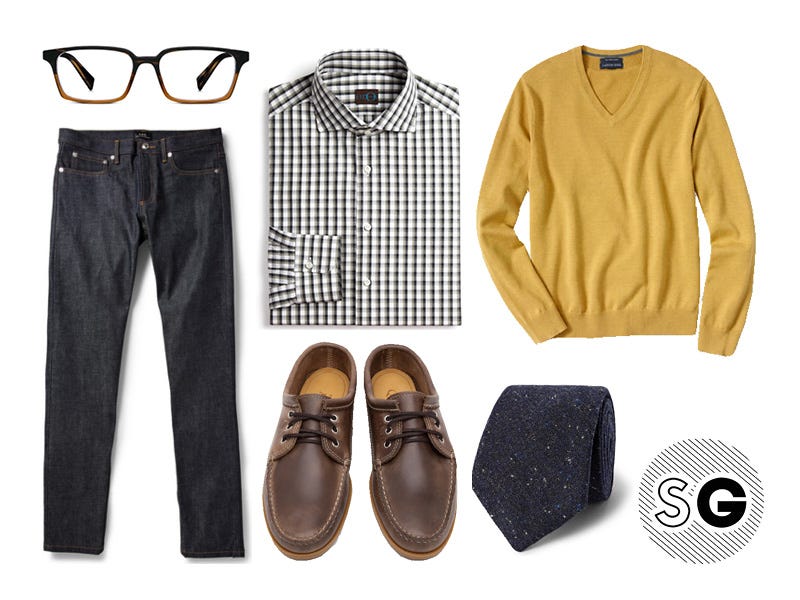 Wear it Well: A sunny yellow sweater feels relatively tame with dark jeans and an otherwise monochrome look.
THURSDAY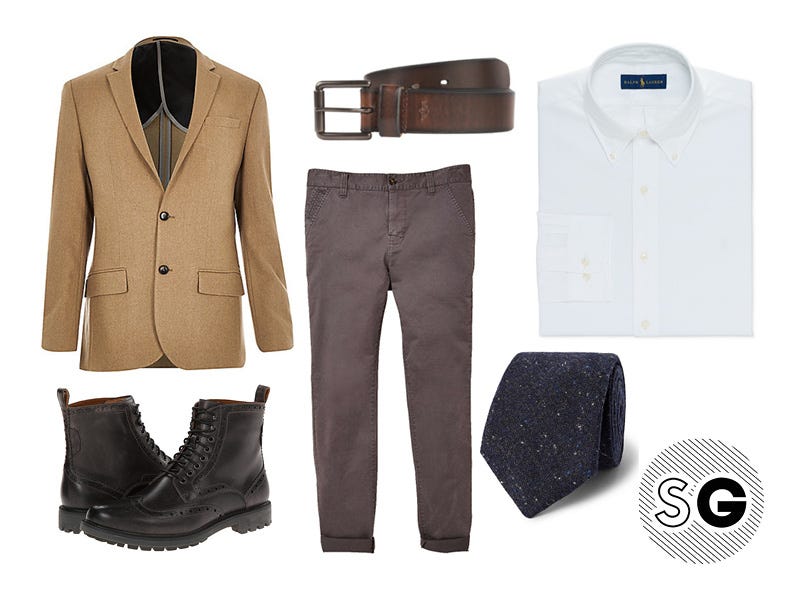 Wear it Well: Boots and a blazer strike the perfect balance between "rugged" and "gentleman." You'll be surprised at how many outfits you can wear lace-up boots like the above with. Here, we'll show you.
FRIDAY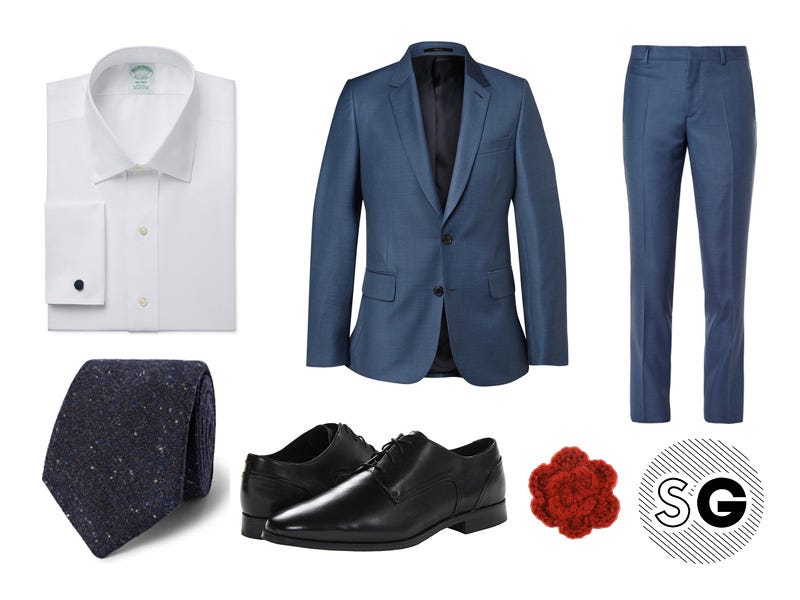 Wear it Well: Keep the look playful with a bright, contrasting lapel flower. Oh, and that white dress shirt? It's a wardrobe essential. You have one in your closet, right?!
Shop #SGapproved textured ties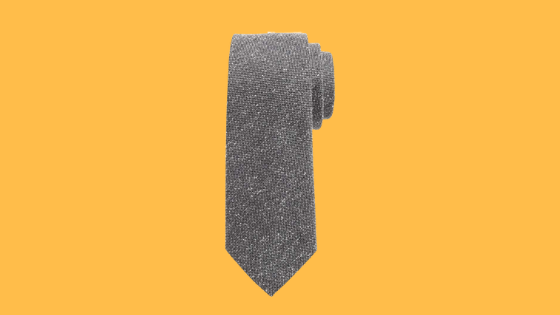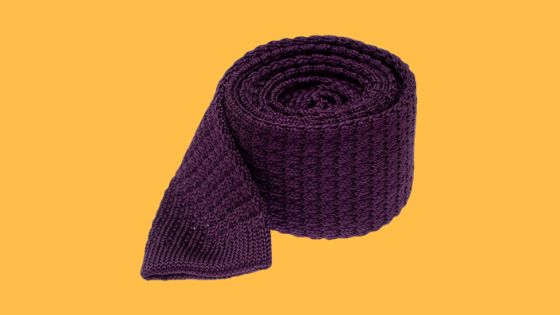 Texture can come in the form of a knit tie, like the version from The Tie Bar, above.
According to The Gentlemanual, a knit tie like this looks best worn with a smaller knot:
"Knit ties tend to come in a slimmer width and also more malleable fabrics — you're not going to be able to tie all the same knots you would with a standard silk or cotton variety. We recommend a smaller knot like the four-in-hand or simple knot. This will let the knit tie shine and won't leave your knot looking too large for the width of the tie."
***
Want to see more ways to wear your wardrobe faves? Check out how to wear a breton shirt, bomber jacket, and chambray shirt.

Like a phoenix rising from the ashes, Gabi Meyers went from Team SG's first-ever intern to a trusted fashion editor and stylist. She currently lives in Chicago with a very cute dog.