5 Days, 5 Ways: Lace Up Boots
These bad boys are ultra-versatile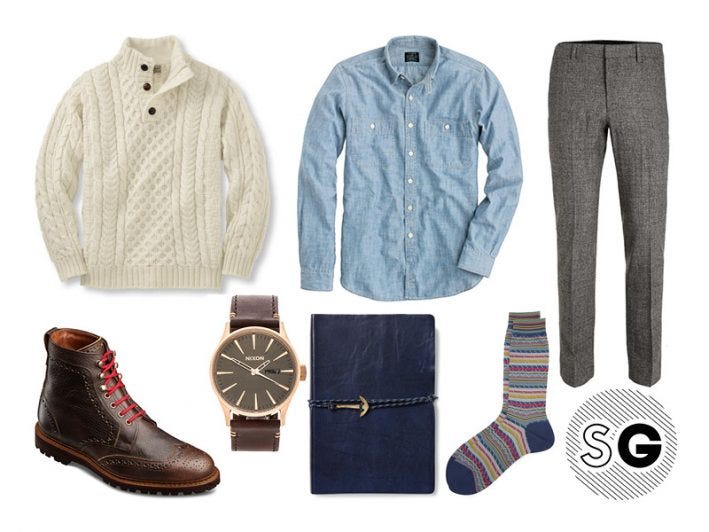 Like Liam Neeson in Taken, lace-up boots have a particular set of skills. Namely, a rugged, rubber-bottom boot paired with a gentlemanly leather upper can get you to and from work looking stylish from fall rain through winter snow and back again come spring. That's why we love a lace-up boot that has all the versatility of your favorite oxfords with extra coverage and support for whatever the cold weather months may throw your way.
Below, how to wear men's lace up boots five ways this fall (and winter!):
MONDAY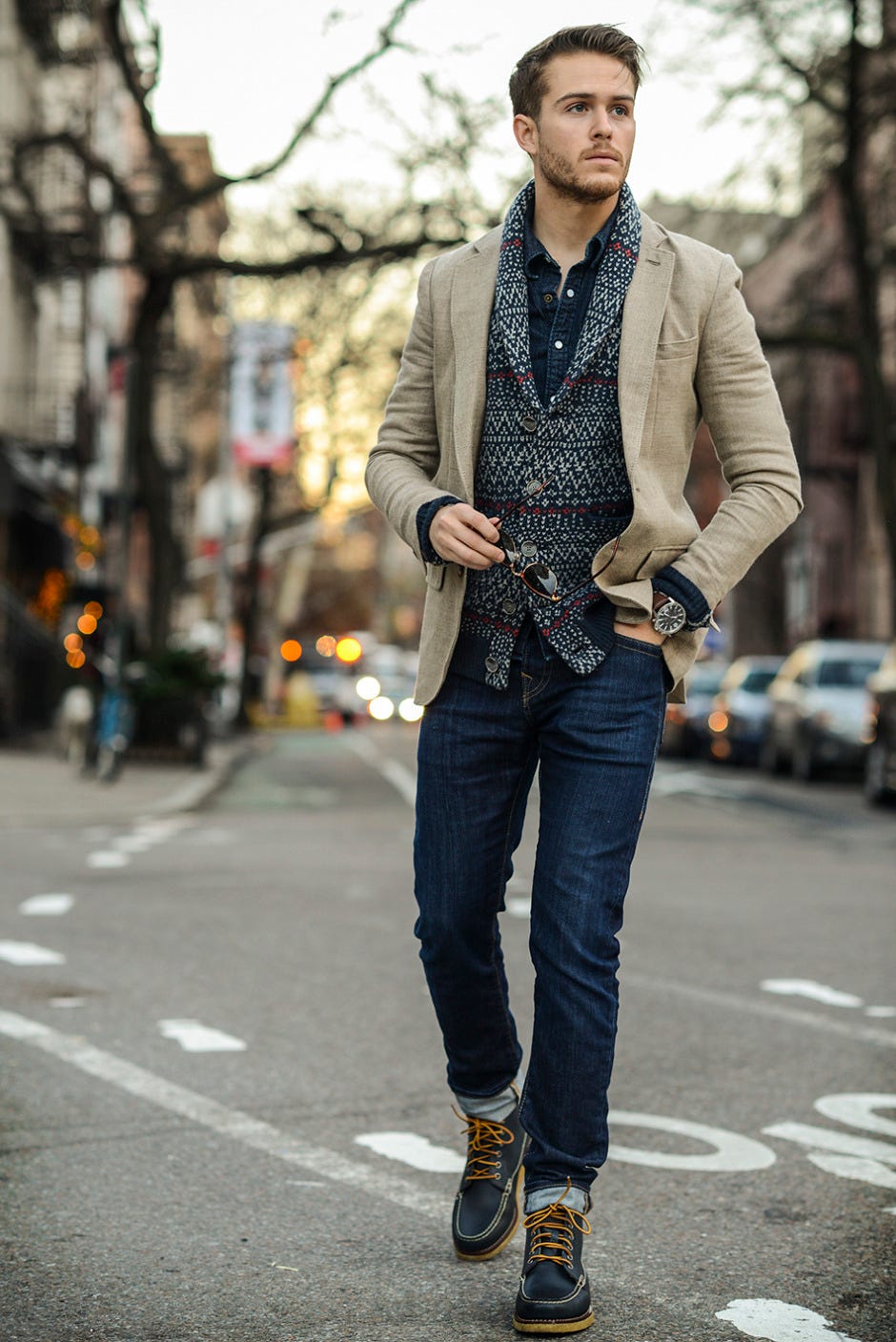 Wear With: A cardigan and jeans
SG Says: Style blogger Adam Gallagher of I Am Galla knows that layers are what makes fall great (again?). The dark chambray shirt under a Fair Isle cardigan sweater under a oatmeal-colored sport coat might make for tight arms but who needs to bend their elbows when they look this good?
// Shop the Look //
TUESDAY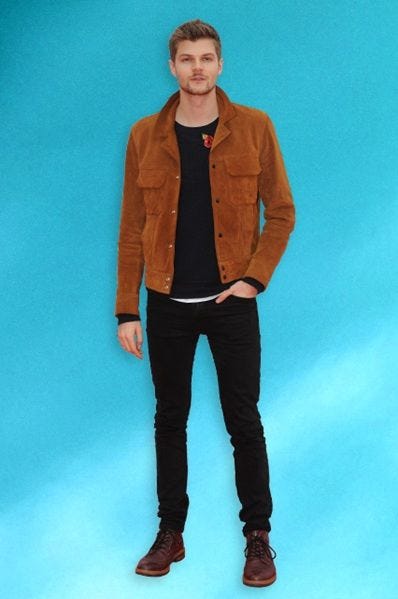 SG Says: I'll be honest. I'm still not exactly sure what British YouTube star Jim Chapman does exactly, but he's always showing up places looking like the rich kid in a rom com that you want to hate but turns out to be really nice, and so instead of being mad, you just wanna be more like him. Case in point? This suede trucker jacket over a monochrome sweater and jeans with some worn-in (but not beat-up) boots.
// Shop the Look //
WEDNESDAY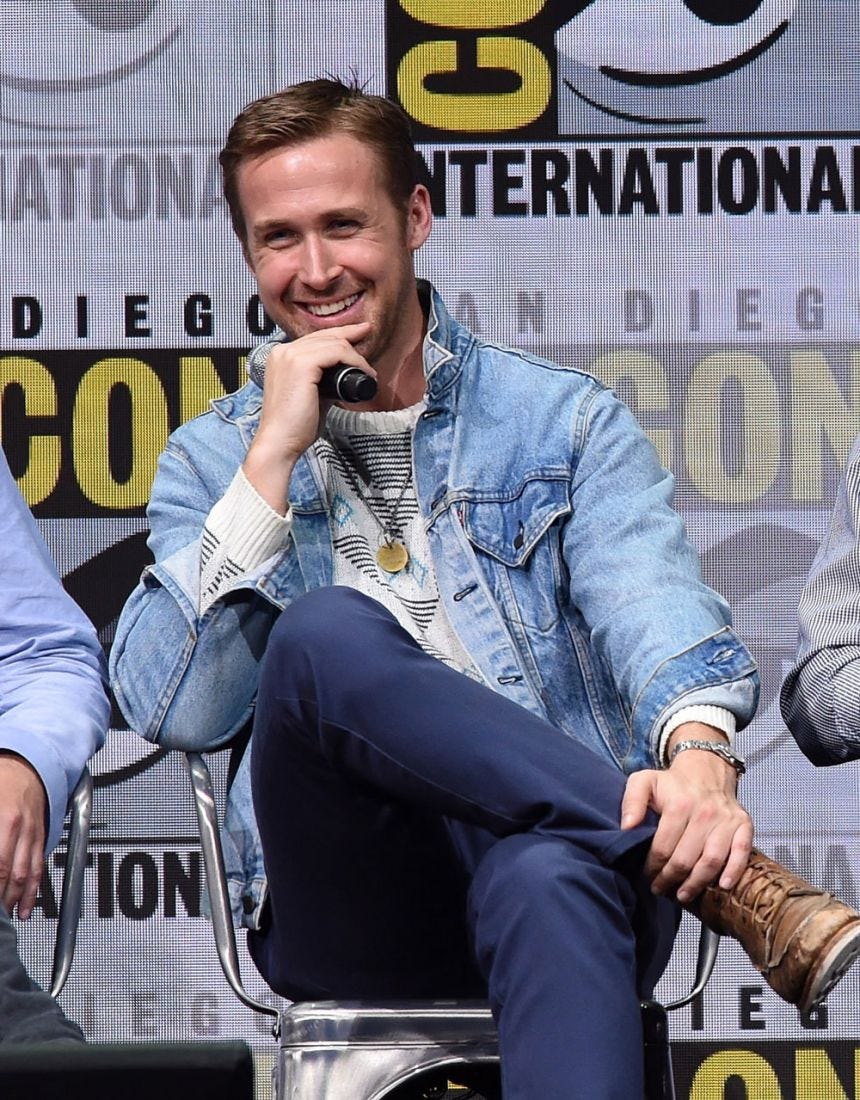 SG Says: Did you think I was done using Ryan Gosling as an example in this new 5 Days, 5 Ways format? Think again. The superstar and megababe shows us (once again!) how to rock a casual look that's got that effortless vibe that, let's be honest, we're all striving for.
// Shop the Look //
THURSDAY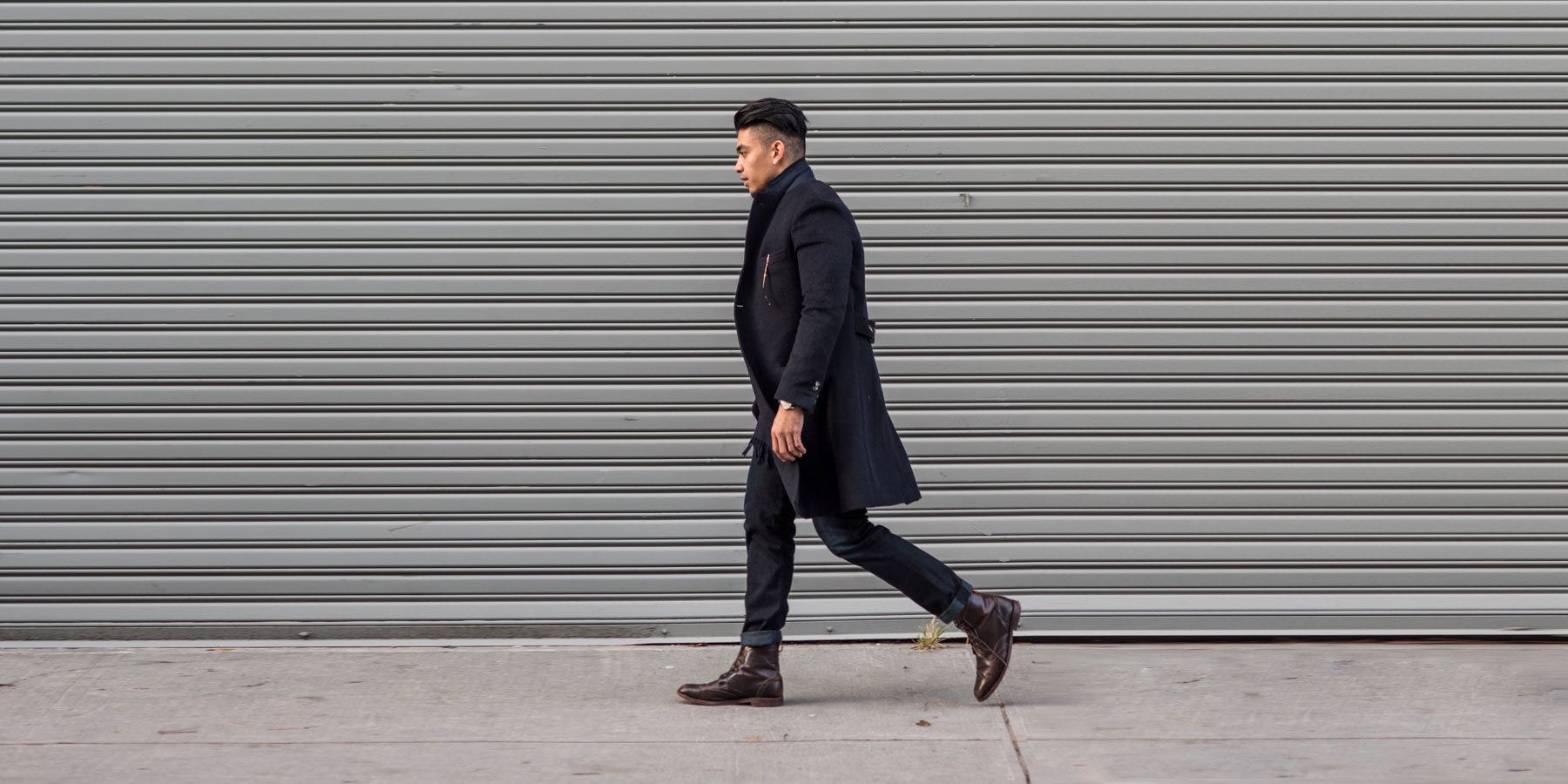 SG Says: If we could buy every guy in the world just one item, it might be a topcoat. It instantly elevates your look, and makes whatever's going on underneath look that much better. Case in point? A pretty standard outfit of dark jeans and brown lace-up boots. Add a dark topcoat with interesting details and voila, c'est chic.
// Shop the Look //
FRIDAY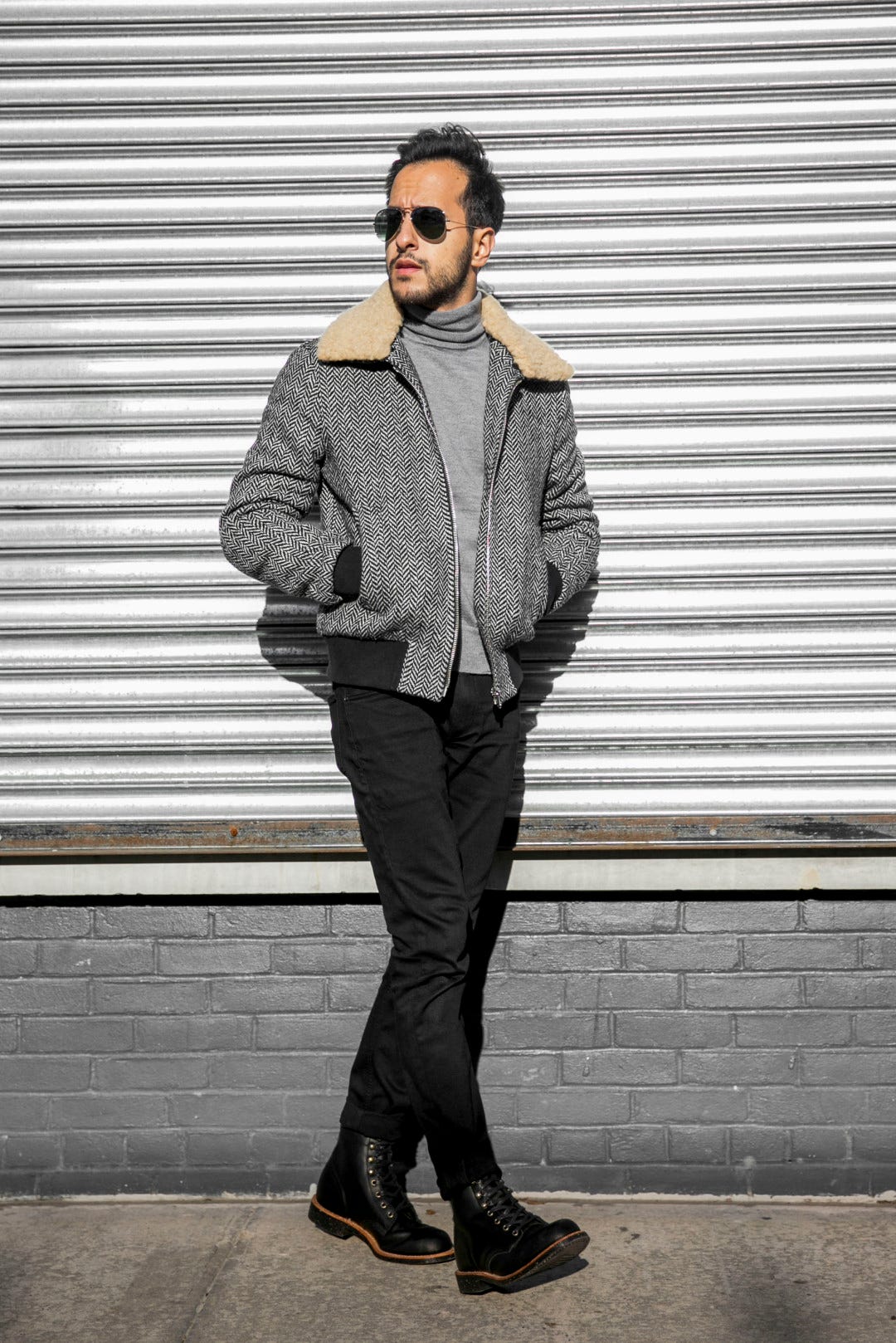 SG Says: Okay, okay. It might not be cold enough for a turtleneck and cozy jacket yet, but get ready. Because with some five-pocket pants and your favorite pair of boots, these tailored separates will look and feel just right.
// Shop the Look //
// Shop all our boot picks //
How to find the best lace-up boots for you
So, if you're ready to invest in some new shoes but dread the thought of shopping for them…consider letting Team SG shop for you! We might be biased, but it's really the best!
Let us rescue you from shopping fatigue and sartorial apathy. We can promise the kind of personal attention and care that will make you feel like the best version of the awesome guy you already are! If you're ready for a lewk that'll change your life, give us a shout.
> Check out all our favorite fall footwear picks here

Like a phoenix rising from the ashes, Gabi Meyers went from Team SG's first-ever intern to a trusted fashion editor and stylist. She currently lives in Chicago with a very cute dog.