How to Wear a Chambray Shirt This Spring and Summer
A Denim 'Do'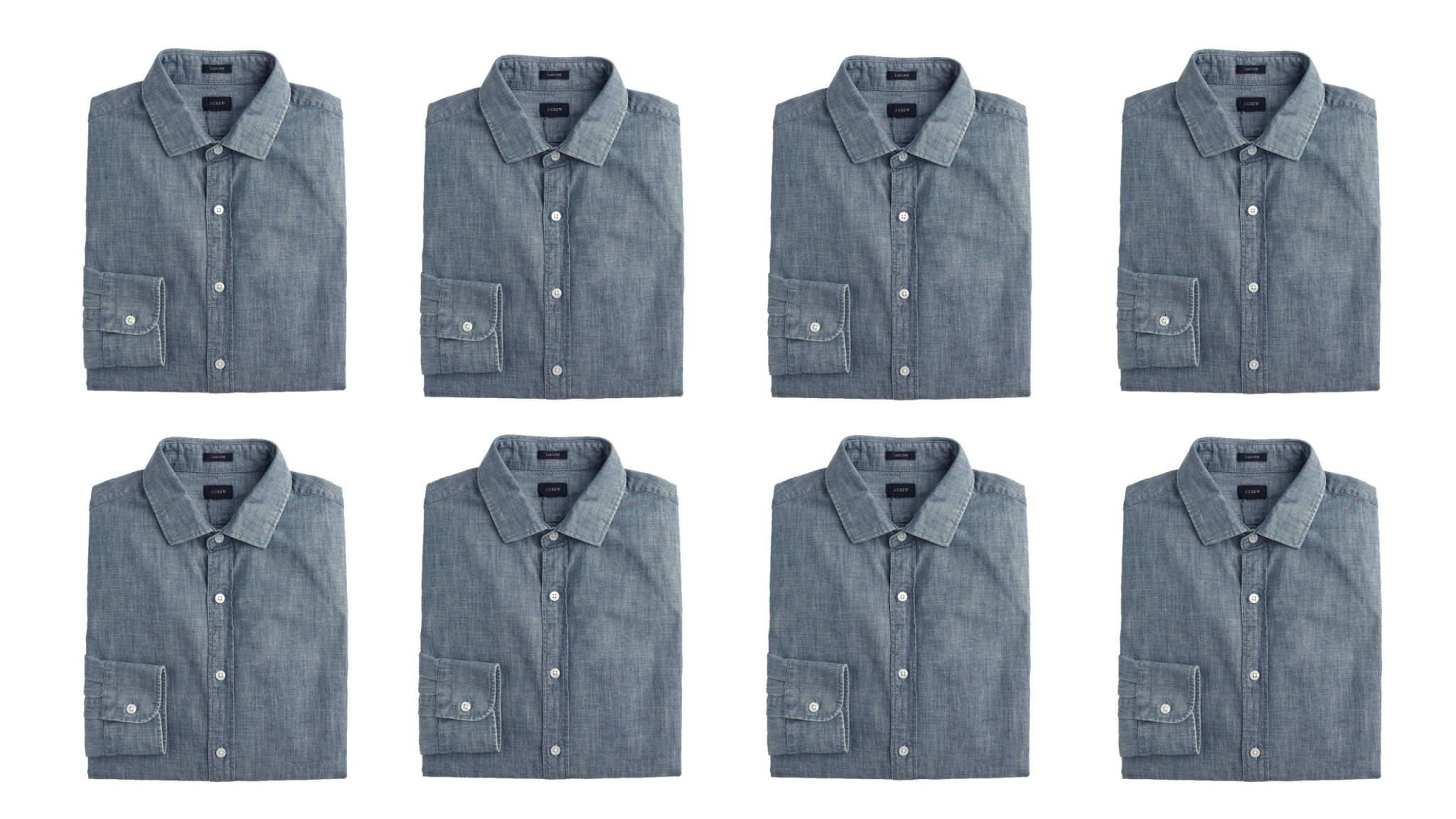 The chambray shirt is one of those pieces that, for a few seasons, felt like a trend. Now, though? I feel comfortable calling it a totally essential piece for any guy's wardrobe. So, how to wear a chambray shirt and look stylish? Don't worry, SG's got you.
Chambray makes a great layering piece for any season, but it looks especially fresh in spring and summer. Consider it denim's cool cousin, lighter to wear and a whole lot softer.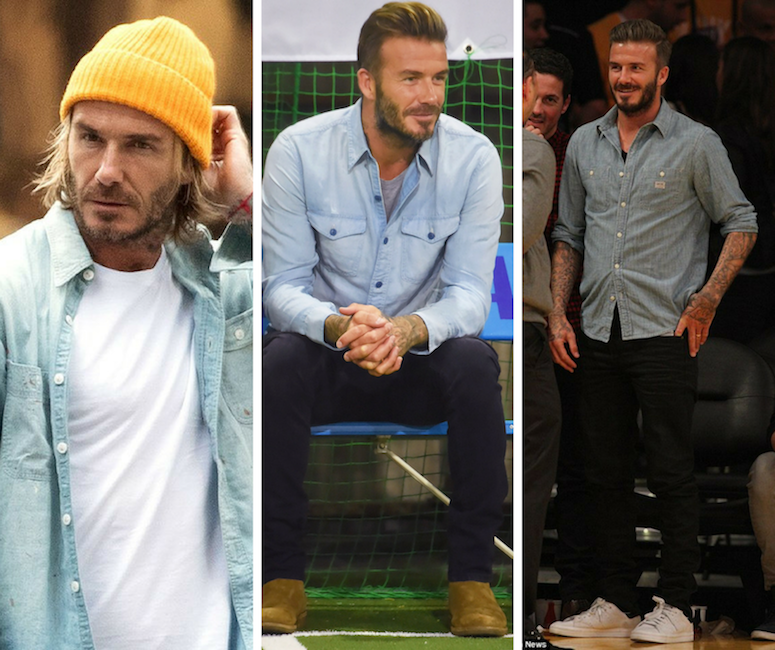 What is a chambray shirt, anyway?
So, aren't we just talking about denim shirts here? Well, no, actually. According to our pals at Proper Cloth, while both chambray and denim fabrics are made by weaving blue yarn with white yarn, the way they're woven (twill for denim, plain for chambray) is what makes them look and feel different from one another.
Okay, so what's that mean? Honestly, not much to you. Just know that a chambray shirt is generally lighter than a denim shirt. While a denim shirt gives off major shacket vibes and is a decidedly casual look, chambray is more of a chameleon. You can find chambray shirts in a wide variety of color from light to dark blue (see below) and formality, with some shirts appropriate for the office, while others are meant strictly for off-duty style.
Okay, got it?
When can you wear a chambray shirt?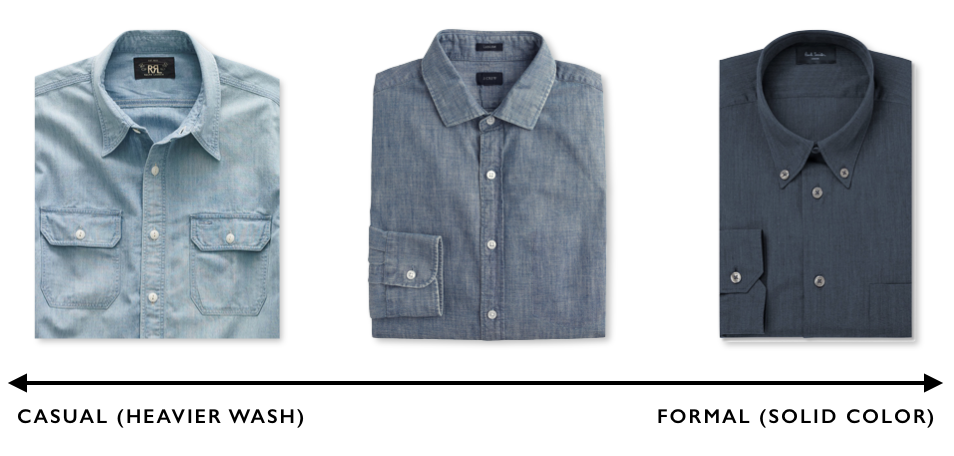 This illustration from The Essential Man shows that as a chambray shirt gets darker, it generally looks more formal. As you shop for a chambray shirt, consider what style will give you the most bang for your buck in your wardrobe.
Below, how to wear a chambray shirt five ways:
MONDAY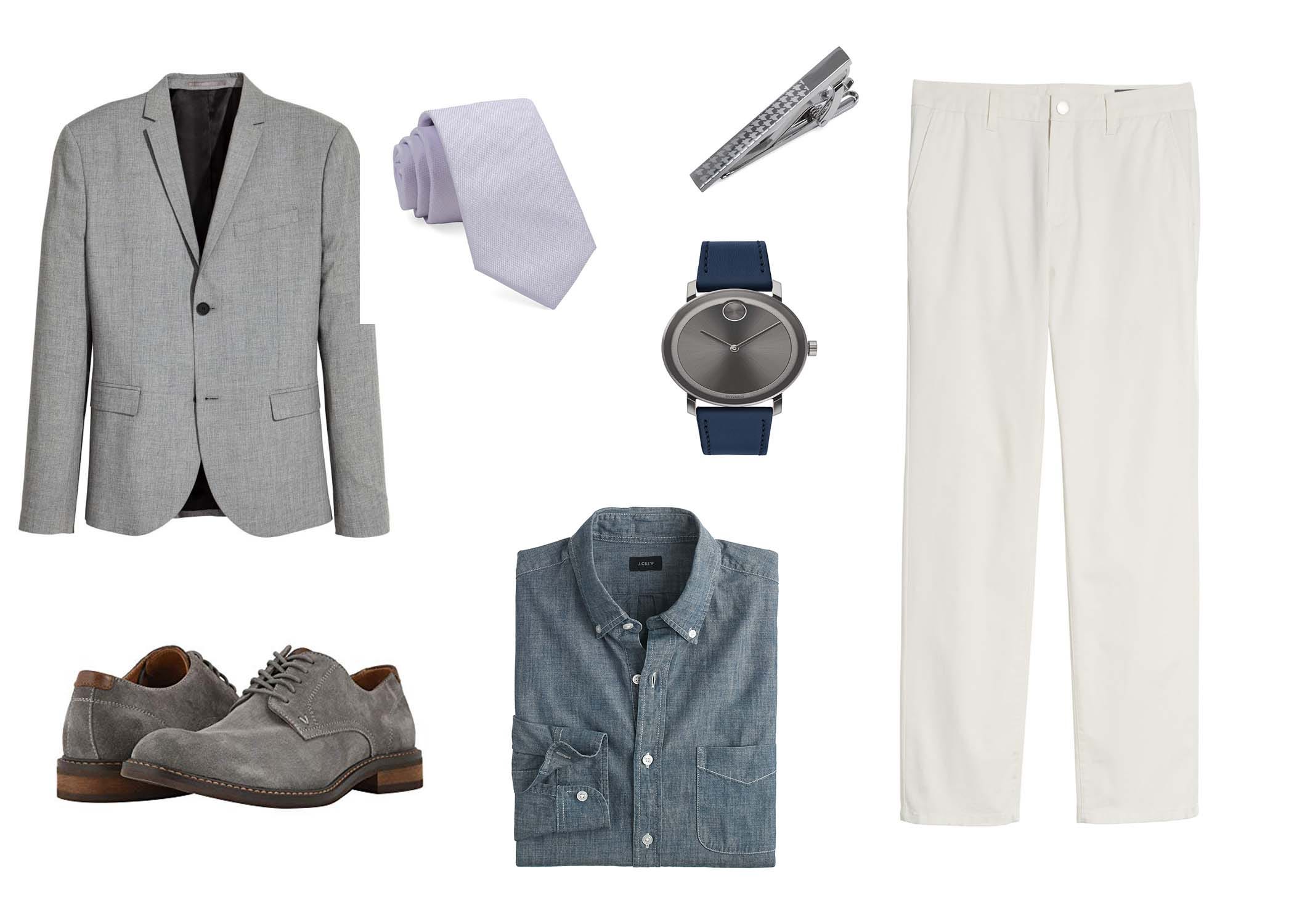 chinos: Bonobos, $88 | shoes: Vionic, $150 | tie: The Tie Bar, $19
SG Says: Skip the socks and leave your jacket open. Don't worry; your tie bar will keep all your loose pieces in place.
TUESDAY
tee: H&M, $10 | joggers: Lira, $56 | hat: City Hunter, $13
SG Says:So casual. So cool.Wear the chambray shirt open over jogger pants and your sneakers loosely laced.
WEDNESDAY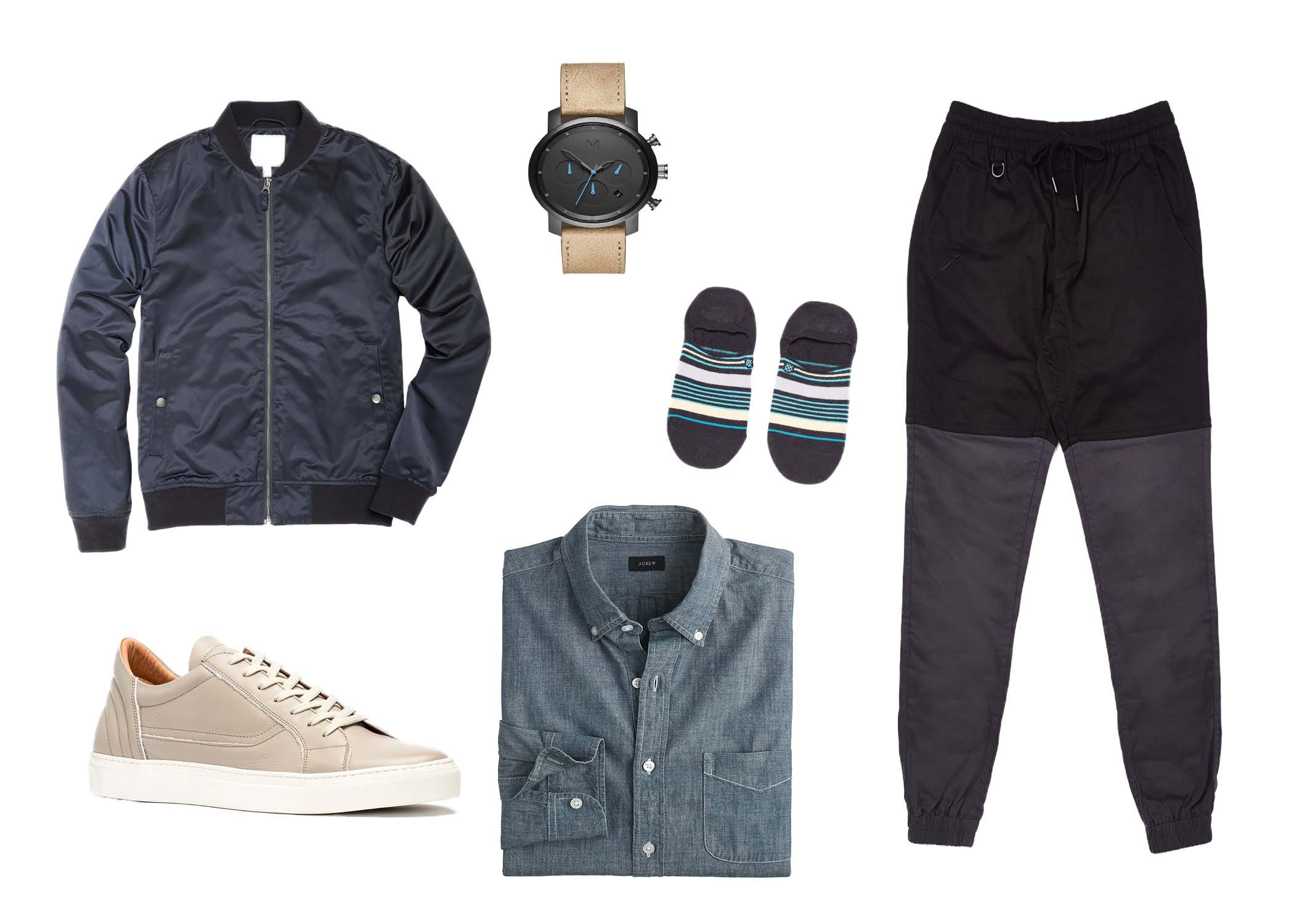 bomber: Bonobos, $168 | watch: MVMT, $125 | socks: Stance, $8
SG Says:Yes, another pair of jogger pants. You've just gotta deal with it. Paired with a sporty bomber jacket, this athleisure look is more ath then leisure.
THURSDAY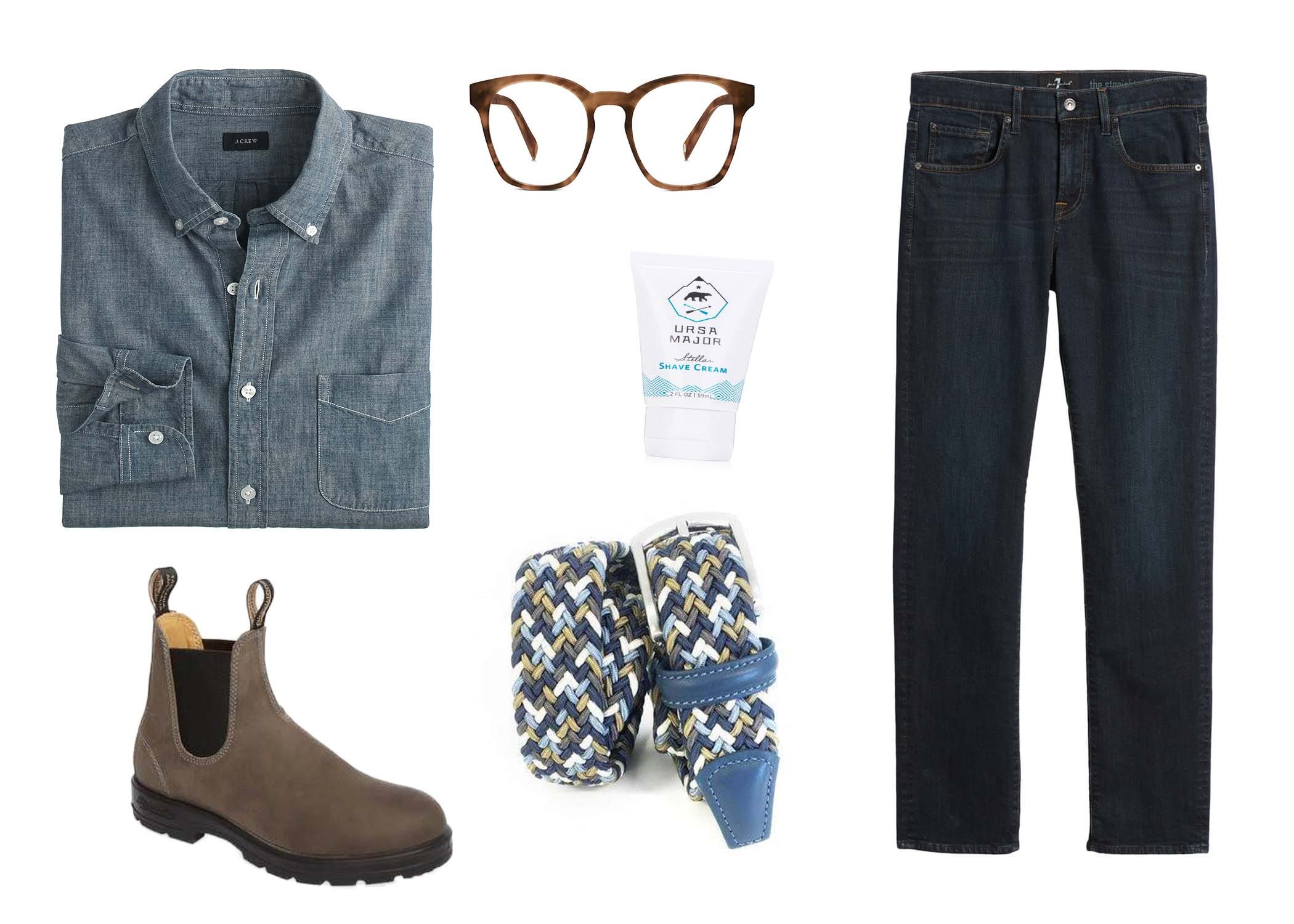 jeans: 7 for All Mankind, $248 | belt: Anderson's, $160 |boot: Blundstone, $190
SG Says: As always, be sure your denim washes are different enough to avoid a Canadian tuxedo situation.
FRIDAY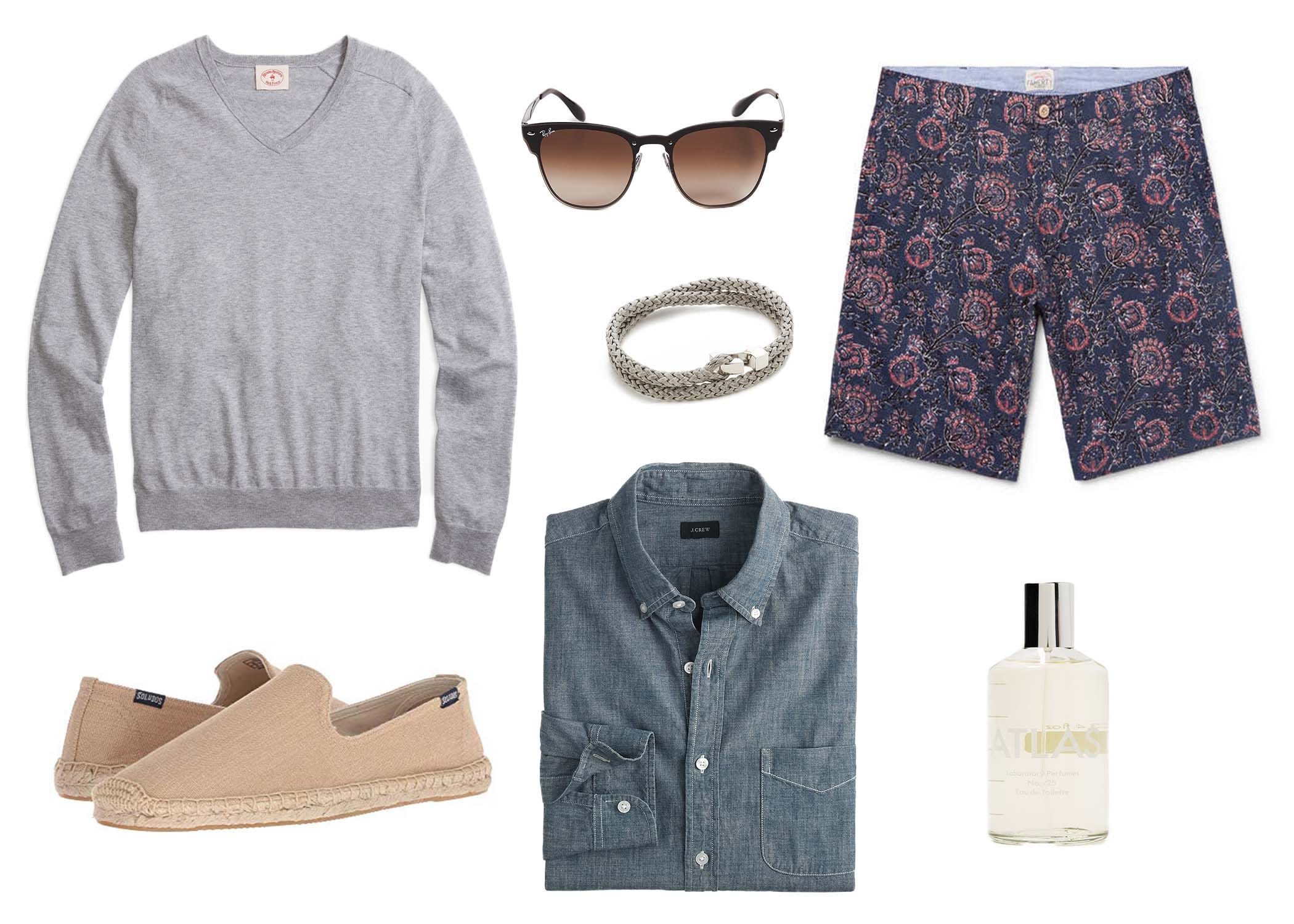 sweater: Brooks Brothers, $50 | bracelet: Miansai, $95 | espadrilles: Soludos, $79
SG Says: It's about to be summer, so shorts will be on the menu. Keep things casual with rolled-up sleeves and throw the sweater over your shoulders to have just in case there's a slight breeze.
Shop #SGapproved chambray shirt picks
***
Want to wear your favorite shirts again and again? Check out five ways to wear a polo shirt, gingham shirt, and blue dress shirt.

Like a phoenix rising from the ashes, Gabi Meyers went from Team SG's first-ever intern to a trusted fashion editor and stylist. She currently lives in Chicago with a very cute dog.