5 Summer Style Upgrades to Make Right Now
Nail your warm weather wardrobe
When summer weather is at its stickiest, it can feel easy to choose function over fashion. A work-from-home wardrobe that hinges on whatever won't get soaked through by lunchtime. Weekends filled with flip flops and ancient swim trunks.
If that sounds like you, you may be stuck in a summer style rut.
The good news? Every guy can nail a summer style upgrade with just a few swaps.
Below, 5 easy summer style 2022 upgrades for guys:
Style Upgrade #1 Try a matching set
SG Says: Our team is currently v v obsessed with matching sets for guys. It's so easy! And breezy!
When getting dressed up in the summer, I totally understand the pull to throw on shorts and a t-shirt and call it a day. Especially now when you're staying home more often. It can feel like, "What's the point in getting dressed?"
So why not lean into that with a matching set (sometimes called a "cabana set") in a luxe and comfy material? You'll get a big style payoff with low lift effort.
You'll literally look and feel cool, à la the Banks Journal set above.
> Check out Team SG's favorite matching sets for guys
Style Upgrade #2 Tie on a Bandana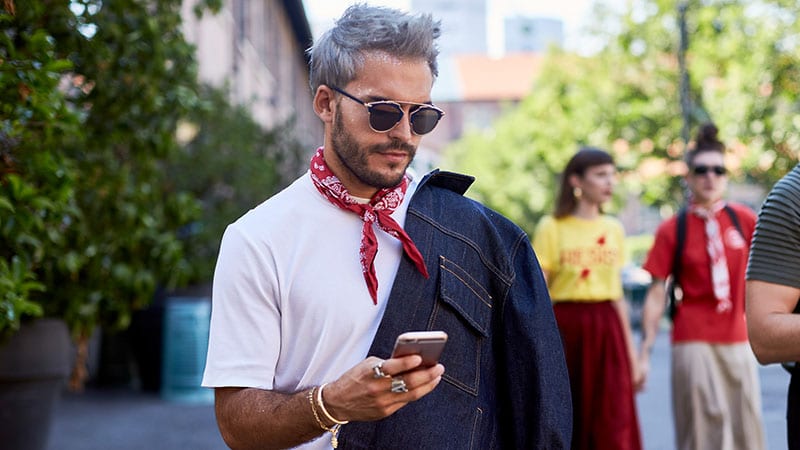 SG Says: There's no faster…or cheaper…or easier way to achieve a summer style upgrade than by throwing on a bandana.
On the weekends, it's easy to get a little lazy and think there's no way to make a t-shirt and shorts outfit look stylish.
But if you want to make the whole thing feel intentional and cool, just add a bandana!
Whether you wear it like a headband, or tied jauntily around your neck, it'll elevate your whole summer style game.
Check out this article for a step-by-step on pulling off the look above.
// Shop bandanas //
Style Upgrade #3 Shorten Your Shorts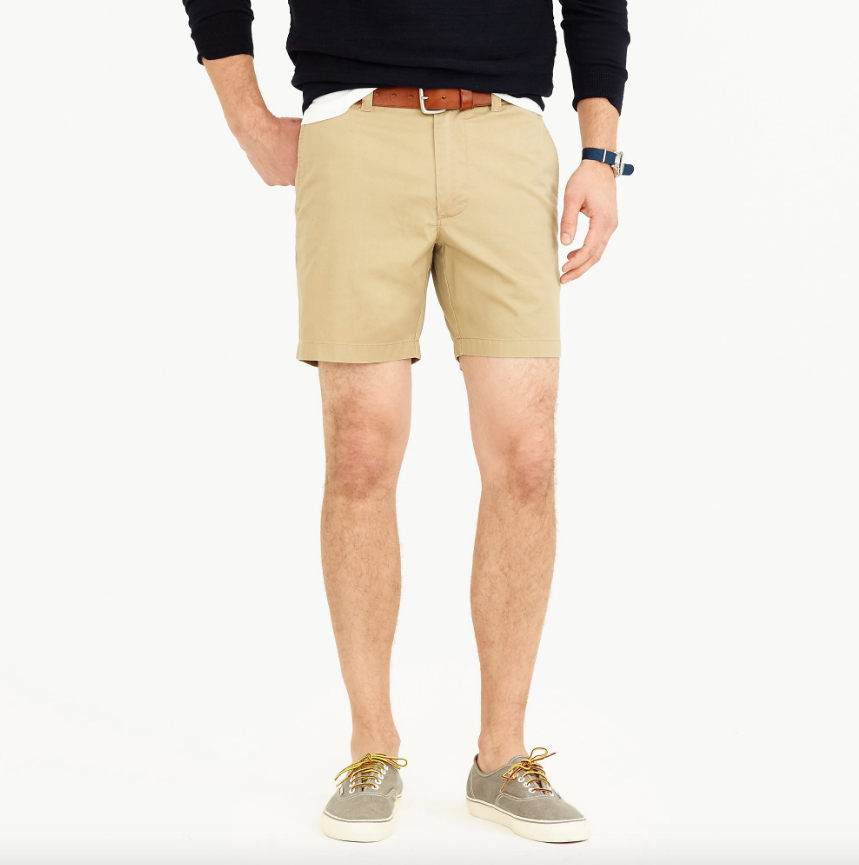 SG Says: Okay okay, I realize this suggestion is going to make some of you a little uncomfortable, but SG HQ is all about nudging you out of your style comfort zone!
Because there's just something oh-so-2022 about a pair of shorts that end well above a guy's kneecaps.
That's why it's time to embrace the shorter short. We're talking 7″ and 6″ inseams.
And yes, even 5-inch inseams! That might sound crazy, but we swear you can pull it off!
RELATED: Shop Team SG's favorite short(er) shorts for guys
Not only is a shorter short on trend, it's also more flattering, and (duh) especially great for warm weather, since you're getting extra ventilation.
Style Upgrade #4 Switch up your shoe game
SG Says: It's time to rethink your summer footwear.
Even a pool slide, like Adidas' Adilette sandal above, offers more style sophistication than your favorite pair of flip flops.
There's so many options to choose from in the summer; don't let yourself fall back on ugly foootwear.
Try espadrilles. Or boat shoes, which are having a total renaissance right now, with the preppy shoe being re-imagined in suede and more.
// Shop summer footwear upgrades //
Style Upgrade #5 Wear more white
SG Says: The quickest way to upgrade your warm weather style is by adding some bright white (or, okay, off-white) to your wardrobe.
// Shop white summer style //

Looking for a shortcut to your own men's summer style 2022 upgrades? The team at Style Girlfriend can help!
We'll handle your shopping list, picking out items that fit your lifestyle, your body type, and your budget. All you'll have to do is click "add to cart" on what you want to buy, and learn how to take a compliment (because they're sure to roll in).