The 10 Best Scarves for Men this Fall and Winter
Wrap up, Roll out
I woke up this morning to a text from my sister, who lives in Wisconsin: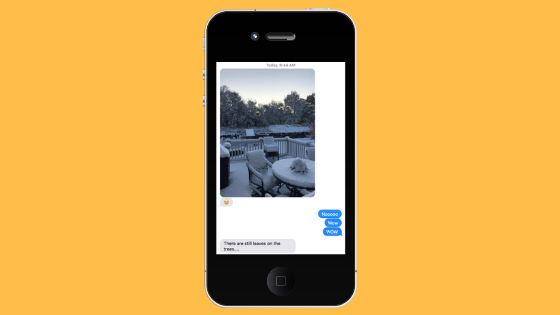 Snow. In October. It's not even Halloween yet!
It reminded me that it's never too early to talk cold weather style.
Like the best scarves for men this fall and winter!
Truly a case where fashion meets function, this cold weather accessory MVP shields you from wind whipping at your collar, even before the snow starts falling (or after, as is the case in Wisconsin, apparently).
A stylish scarf also completes any cold weather lewk. Like a blue cheese-stuffed olive perched on the edge of a martini, think of scarves as the perfect fall and winter wardrobe garnish.
As for which to wear? The best scarves for men are the ones you feel most comfortable and cozy in. Think: classic plaids, cozy wool, and patterned knits.
Below, the 10 best scarves for men this fall and winter: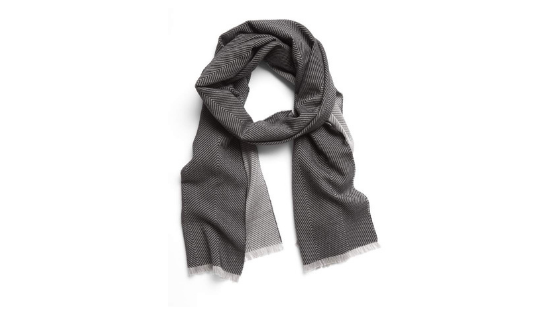 SG Says: This herringbone scarf from Banana Republic looks like something Cary Grant would throw around his neck after a long day shooting.
An iconic, classic, have it forever kind of style.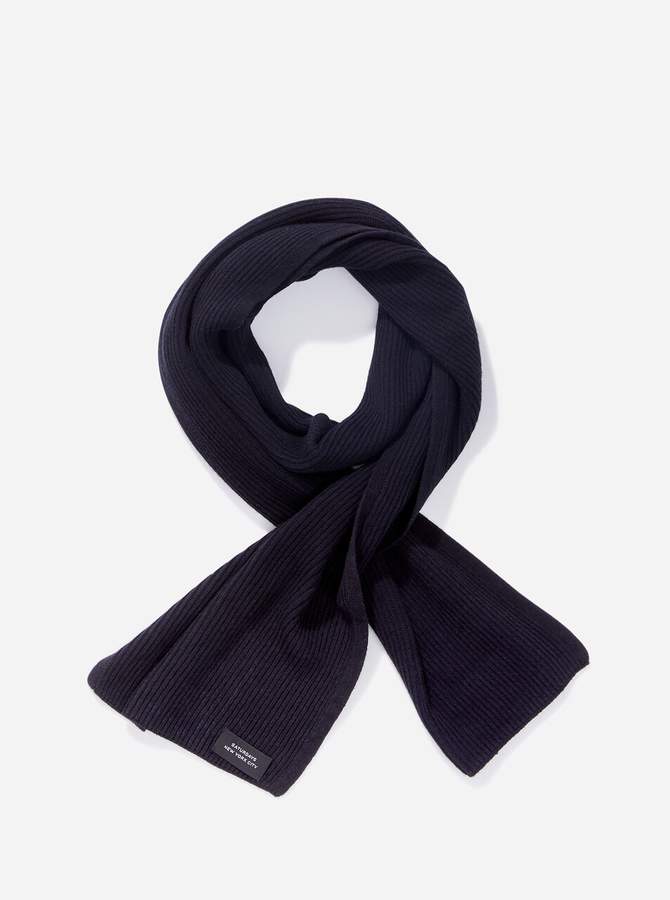 SG Says: When it comes to the best scarves for men, sometimes simple and cozy are all you need.
SG Says: This camel-colored Brooks Brothers scarf may not be the most exciting of the bunch, but that's exactly what makes it a worthwhile purchase. Dress it up with a suit, or down with jeans and a cool topcoat on the weekends.
You'll look smart and stylish no matter where you're headed.
SG Says: Sometimes you need to make bold moves when it comes to your accessories.
Case in point? This bright orange number from Stussy. Evoking California surf and skate culture, the "look at me" colors and clashing patterns will make getting dressed for a blizzard just a little more fun.
Oh, and fair warning. Your girlfriend WILL want to steal this cool-ass scarf from you. That doesn't make it any less manly, we promise.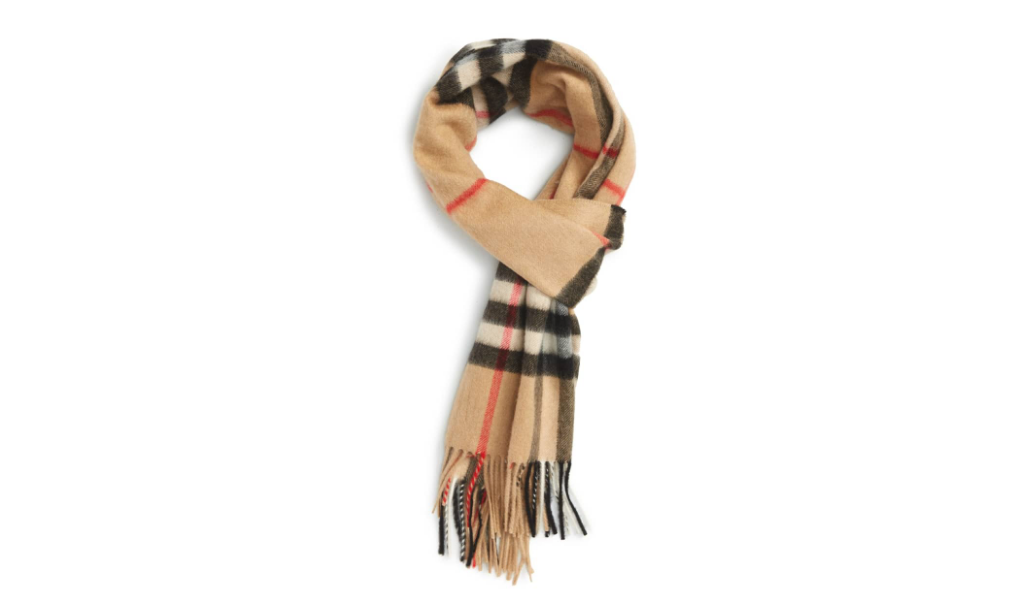 SG Says: What, you thought we were going to leave this bad boy off the list? It's a classic for a reason, y'all.
Maybe this year isn't the year, but someday? Someday…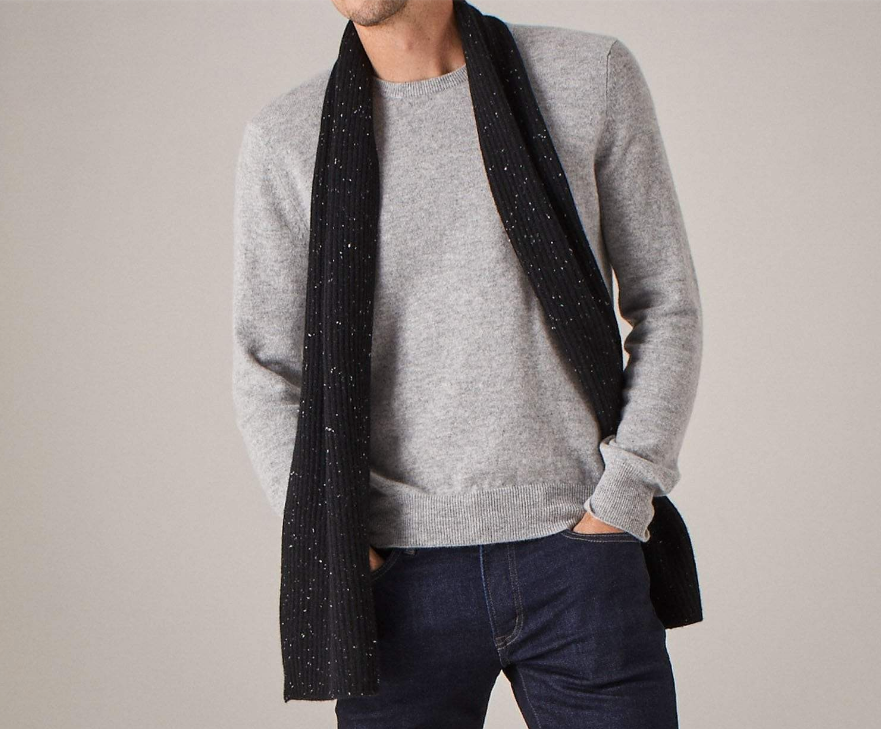 SG Says: This chunky black Donegal number from Naadam has just enough flecks of color for interest and so that people know it's not just your sweater underneath that's pilling.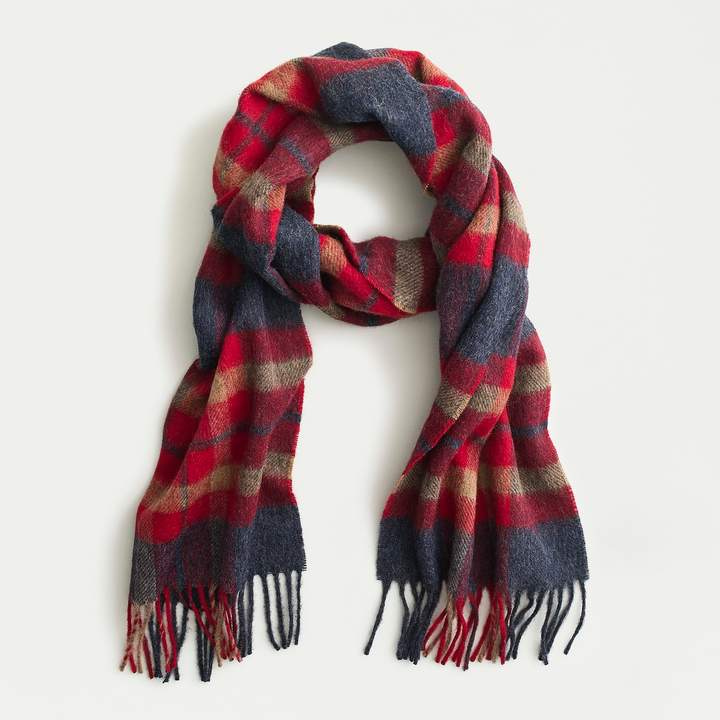 SG Says: Made from felted wool and ju-u-u-u-st a little long (in a good way), this collab between J.Crew and Abraham Moon could easily become your go-to scarf this winter.
The deep red and tan shades in this one, made from extra soft wool, would look as good with a puffer jacket as against a dark-colored topcoat.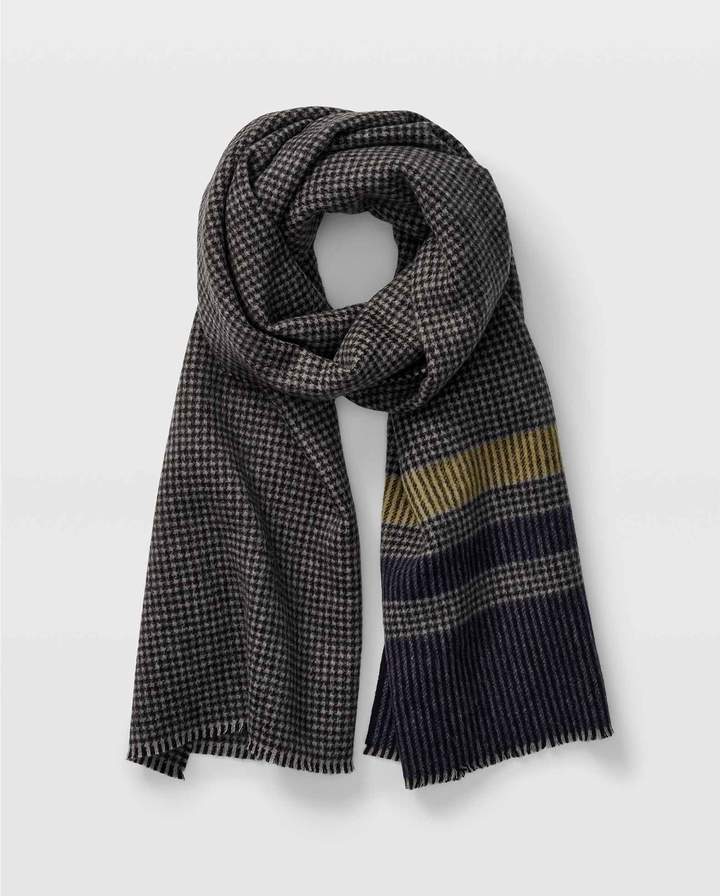 SG Says: This houndstooth scarf from Club Monaco looks just interesting enough to suggest you put some thought into your cold weather accessories, and just conservative enough for even the stuffiest of occasions.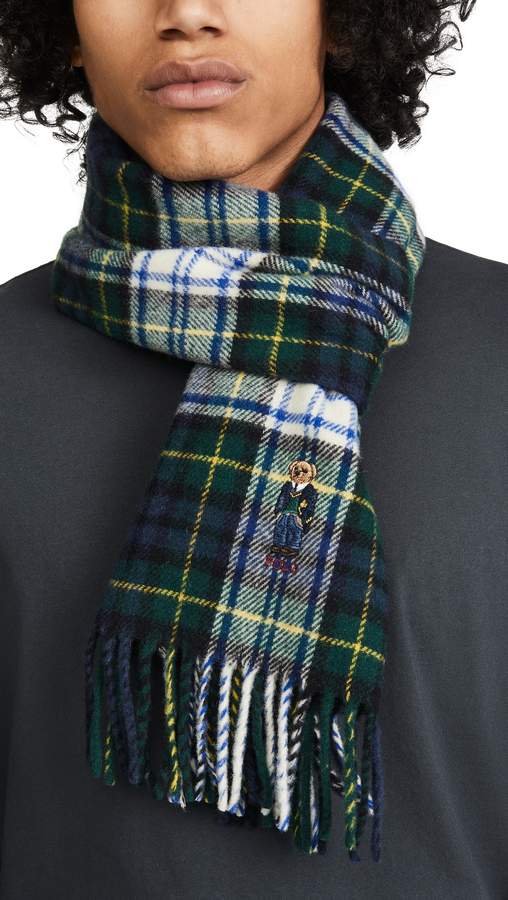 SG Says: It seems like the Polo bear has become the Trader Joe's Everything But the Bagel seasoning for Ralph Lauren lately. They use it on everything!
And hey, we're not complaining here at SG HQ. Because look, do you need a too cool for school teddy bear on your grown man scarf? No. Do you want one after seeing this badass style from Polo? Yeah, yeah ya do.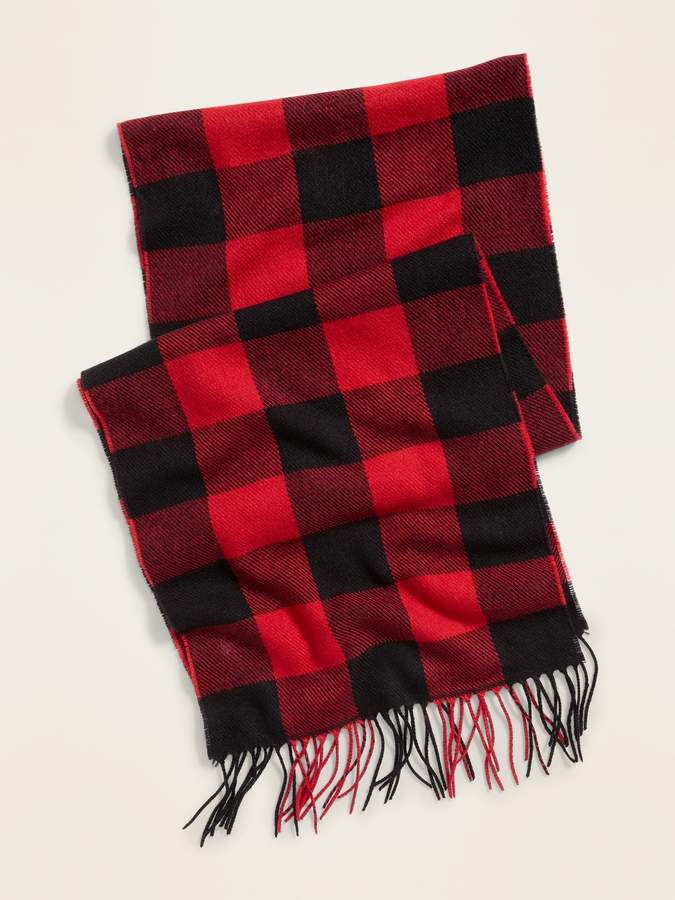 SG Says: Buffalo plaid looks so good with casual outfits. From a denim jacket to a parka, you'll wear this affordable l'il number from Old Navy pretty much until it falls apart and you need to buy a new one next season. Good thing it's under twenty bucks!

Let us shop for you!
Team SG can help you put together your perfect winter wardrobe! From coats to accessories to flannel-lined pants, we're ready to create your customized shopping plan.