Dress Up For Halloween (Without Looking Like a D-Bag): Part III
Part 2: your favorite movie characters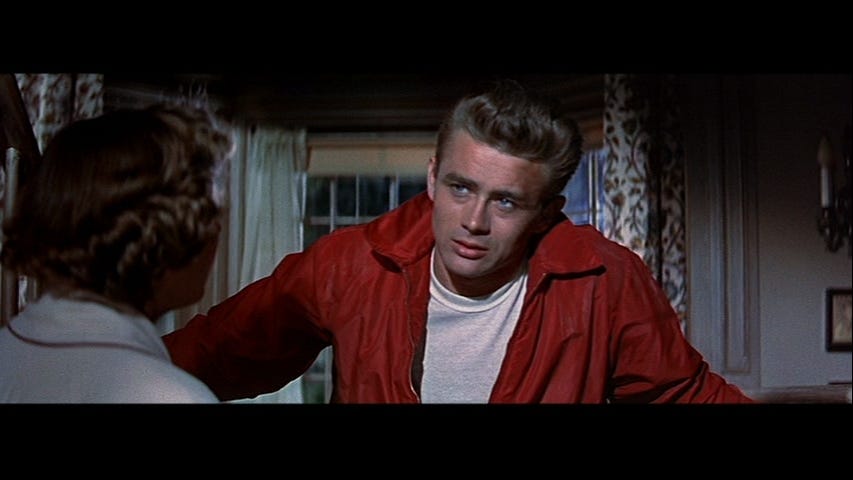 If you caught our earlier installment, you already know why I'm so anti-Halloween. It's usually the least stylish day of the year. Keep in mind, I'm only talking about the adults here—kids should be free to continue being adorable and ridiculous. But one more woman in a "sexy [fill in non-sexual occupation]" costume walking down my street, or another repressed bro in an ill-considered hula girl costume (hey—if you're feeling it, just go with it, all year round), and I'm moving … to a country that does not celebrate Halloween.
Instead, consider Halloween an opportunity to pick the most stylish guy—or, in this case, iconic movie character—you can think of, and take a page from his style book.
Below, three ideas for Halloween Costumes based on movie characters:
James Dean in "Rebel Without a Cause"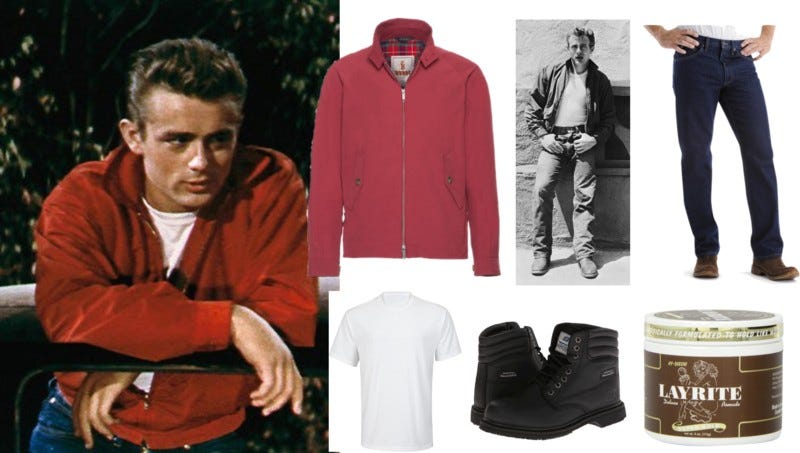 Wear it Well: If you don't want to shell out the bucks for the cotton Baracuta, here's a nylon version from American Apparel that's under $30. Otherwise, this is as easy as it gets: jacket, jeans (Dean wore Lee in the movie, so we stuck with the originals), a basic white tee, work boots, and of course, some pomade, from cult brand Layrite.
// Shop the costume //
> Shop more lightweight jackets
Captain Kirk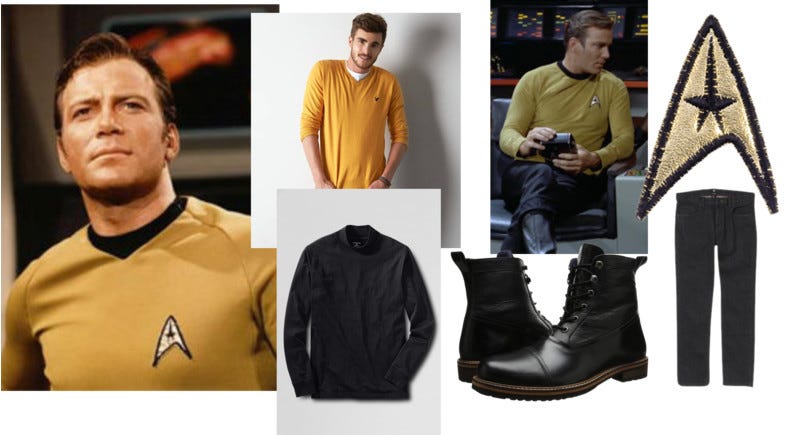 Wear it Well: It's super-easy to buy a head-to-toe Captain Kirk costume—but it's so basic that DIYing it is straightforward, too. Shatner or Pine version, you're dealing with a limited number of variables: mustard-y top, black pants, boots, mock turtleneck. Just don't forget the Starfleet patch.
// Shop the costume //
Indiana Jones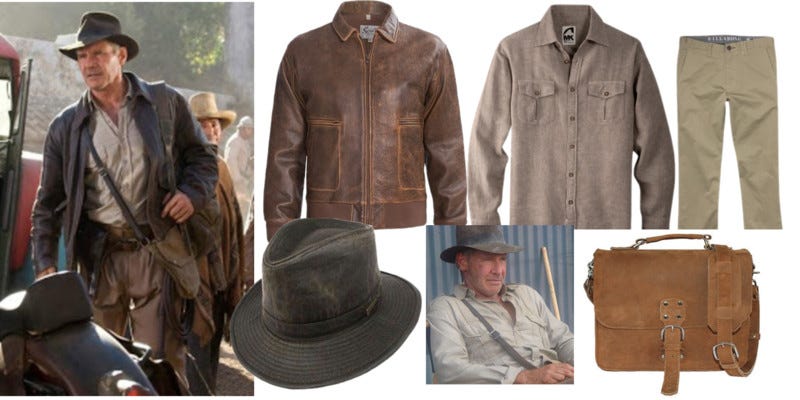 Wear it Well: Indiana Jones is a symphony in khaki, from top to bottom. Just add a "worn" leather jacket and an official Indiana Jones hat, and you're set—with bonus points for the controversial "man purse" (i.e. satchel) Indy carried through all his installments.
// Shop the costume //

Looking for more Halloween costumes? We've got you covered