A Style Girlfriend Guide To Boston
How to Have the Best Summer Weekend in Beantown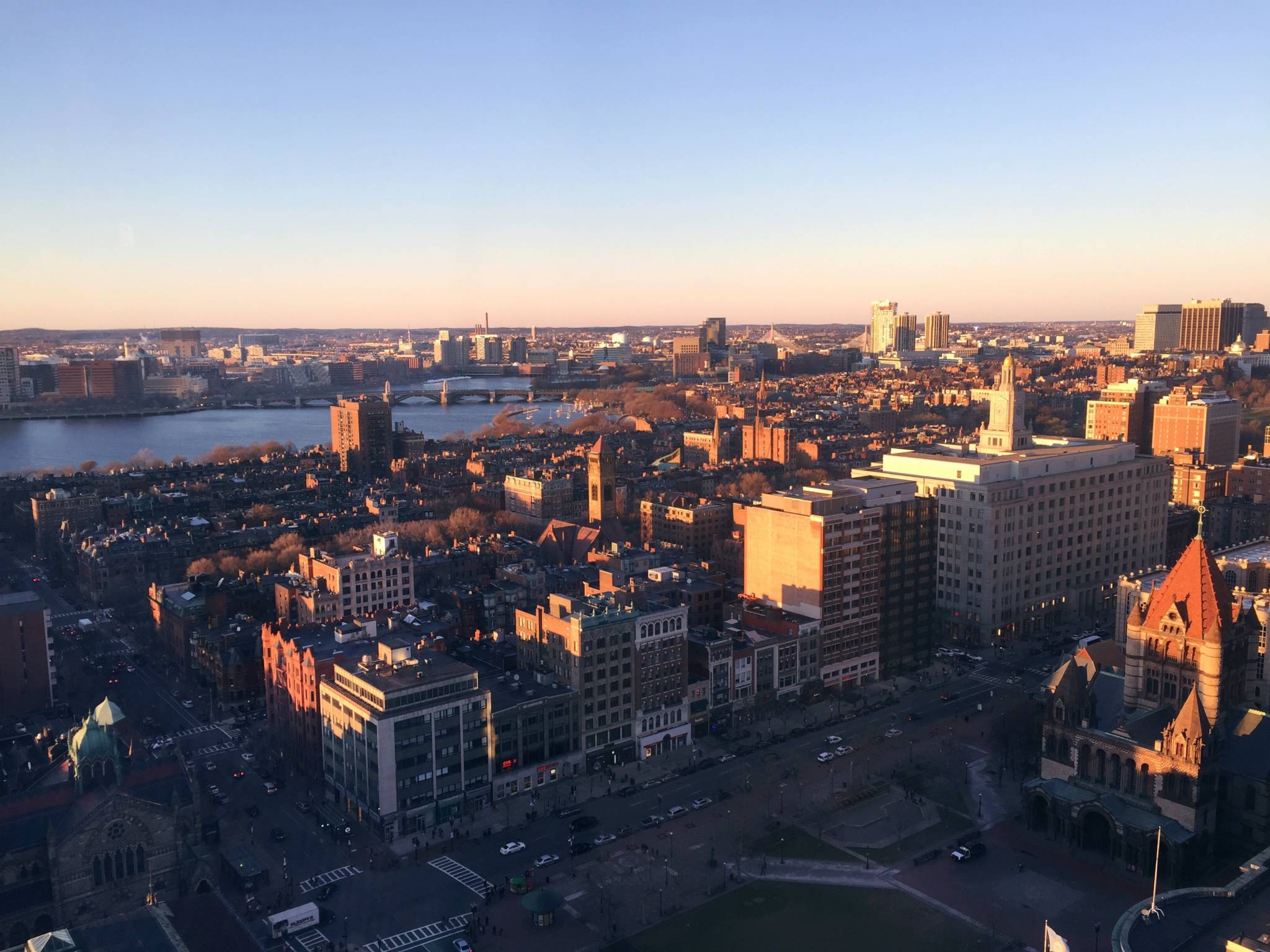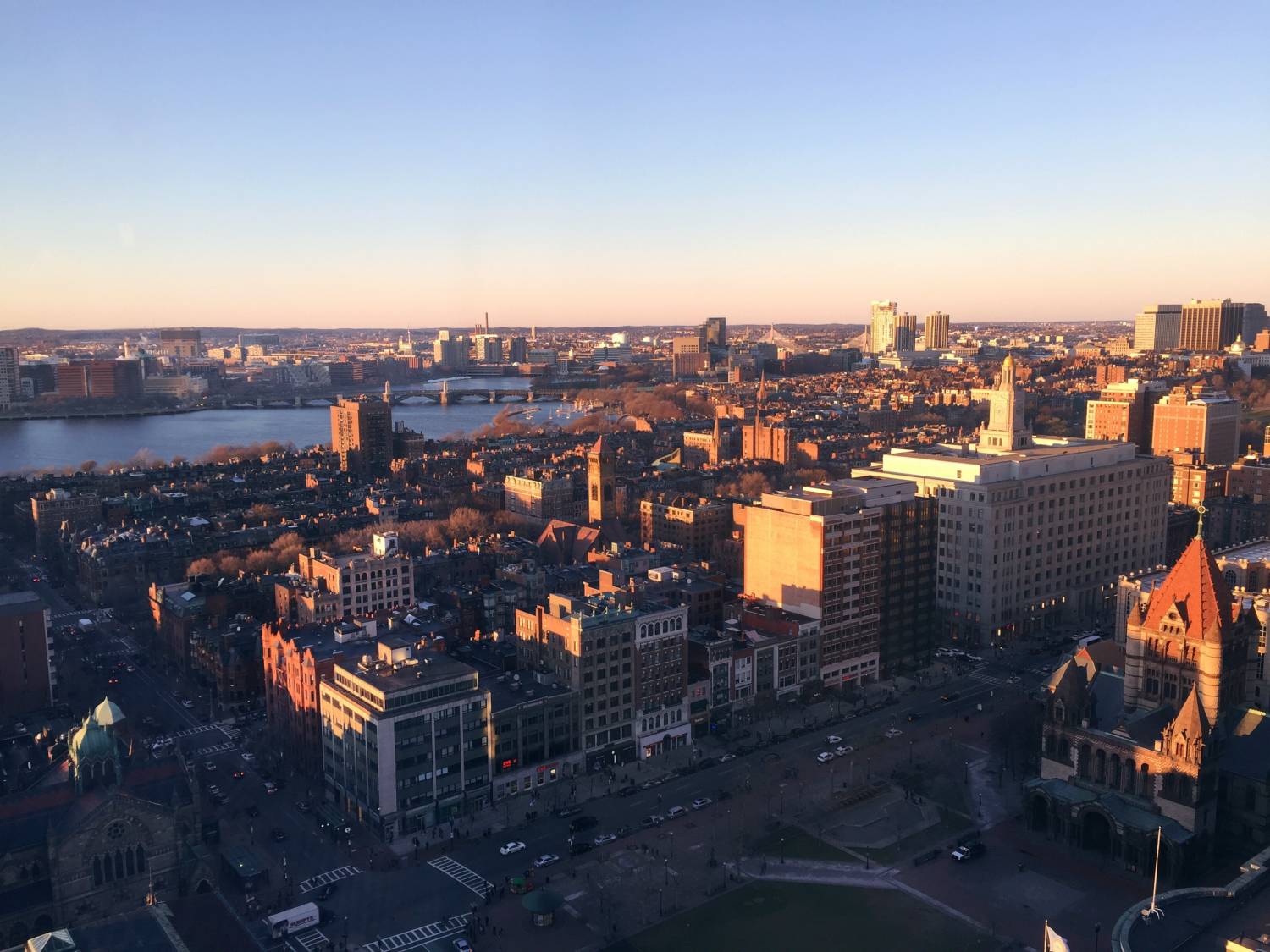 When I first moved away from the West Coast, putting down roots in New York sort of felt like deciding to take up residence on another planet. I spent a long weekend on the Jersey Shore after living here for about 30 seconds and I couldn't believe my eyes. (Everyone brings umbrellas to the beach? You have to pay?) The time I took the subway uptown specifically to go to Zabar's and eat the first pastrami sandwich of my life and eat it in Central Park is still a Taylor's Top 10 New York Moments highlight.
What I'm saying is, you're not going to find anyone writing more enthusiastically about doing things and going places that East Coast natives find, you know, normal. Just read my blog post about spending 36 hours at Niagara Falls. (And recall that I've mention it in nearly every SG story I've written).
Also on my list of normal-for-many-but-special-to-me places is Boston. It's a great summer getaway from NYC, and not just because it's always bound to be a little cooler and less humid. You can get amazing lobster rolls without going all the way to Maine, hit up one of America's most historic baseball parks and wander one of the most beautiful urban neighborhoods on the planet. (That's hyperbole but also pretty accurate.) Best of all, you can walk basically the entire city if you've got two legs and a great pair of shoes.
Without further ado, allow me to wow you and woo you with my highly subjective and mostly food-oriented Boston travel guide. It's wicked good.
EAT AND DRINK LIKE YOU'RE REALLY ON VACATION
Grab a craft beer and clam chowdah at Row 34
As far as the combination of vibes and food, this might be my favorite Boston restaurant. They're right next door to the Trillium retail store, so expect a monster list of craft beers to comb through while you debate ordering the lobster roll or the lobster roll with your clam chowdah.
Indulge in a lobster roll at Neptune Oyster
If you would like to go to Boston and spend $45 on lunch, keep reading. First of all, expect to put your name in and wait two hours to be seated. (During this time just go to Mike's Pastry for a cannoli and wander the adorable streets of the North End. You'll be fine.) Once, you're seated, don't mess around. Order one of the most gloriously overstuffed lobster rolls served with heaps of salty, seasoned fries and a generous pour of Corsican rosé, I realized this was without a doubt the most decadent and delicious lunch of my life, compared only to my lobster tour of Maine. It's worth the wait, I promise. (Also, get a Johnny Cake.)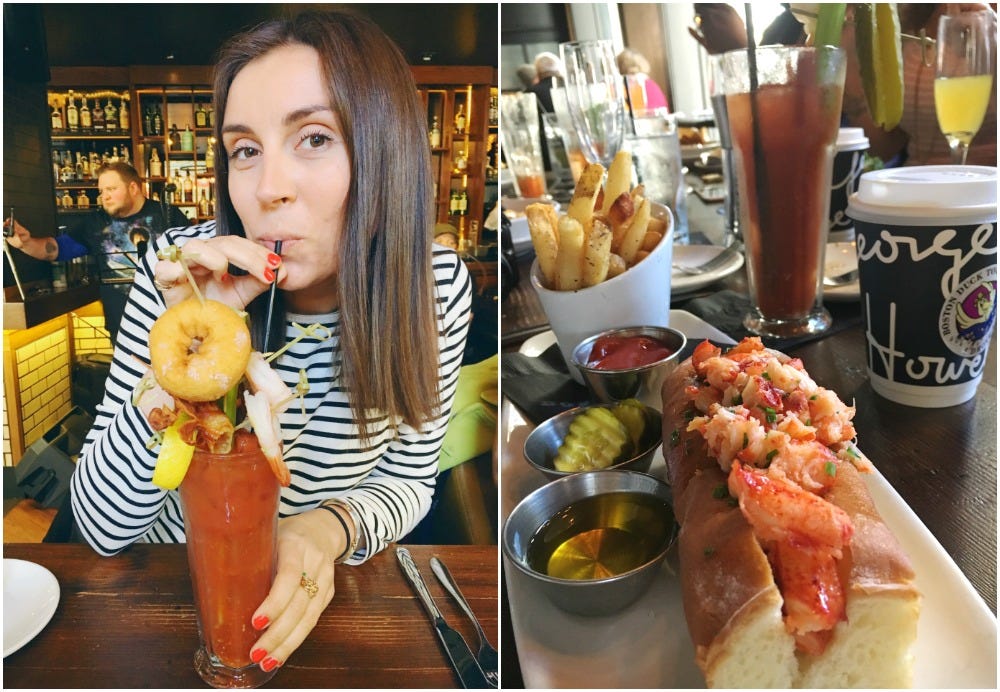 Have you ever done experienced a DIY Bloody Mary bar that included donuts and bacon-wrapped scallops? With a live duo performing pop hits from the 90s while you piled on the accessories? That's what's going down during brunch at this spot not far from the harbor. The lobster roll is also tops, and obviously I ate it.
Have a jazzy brunch at Beehive
You should definitely have a jazz brunch here. Afterwards you can hit up the SoWA market and walk off the insanely good food and Bloody Mary you definitely ordered.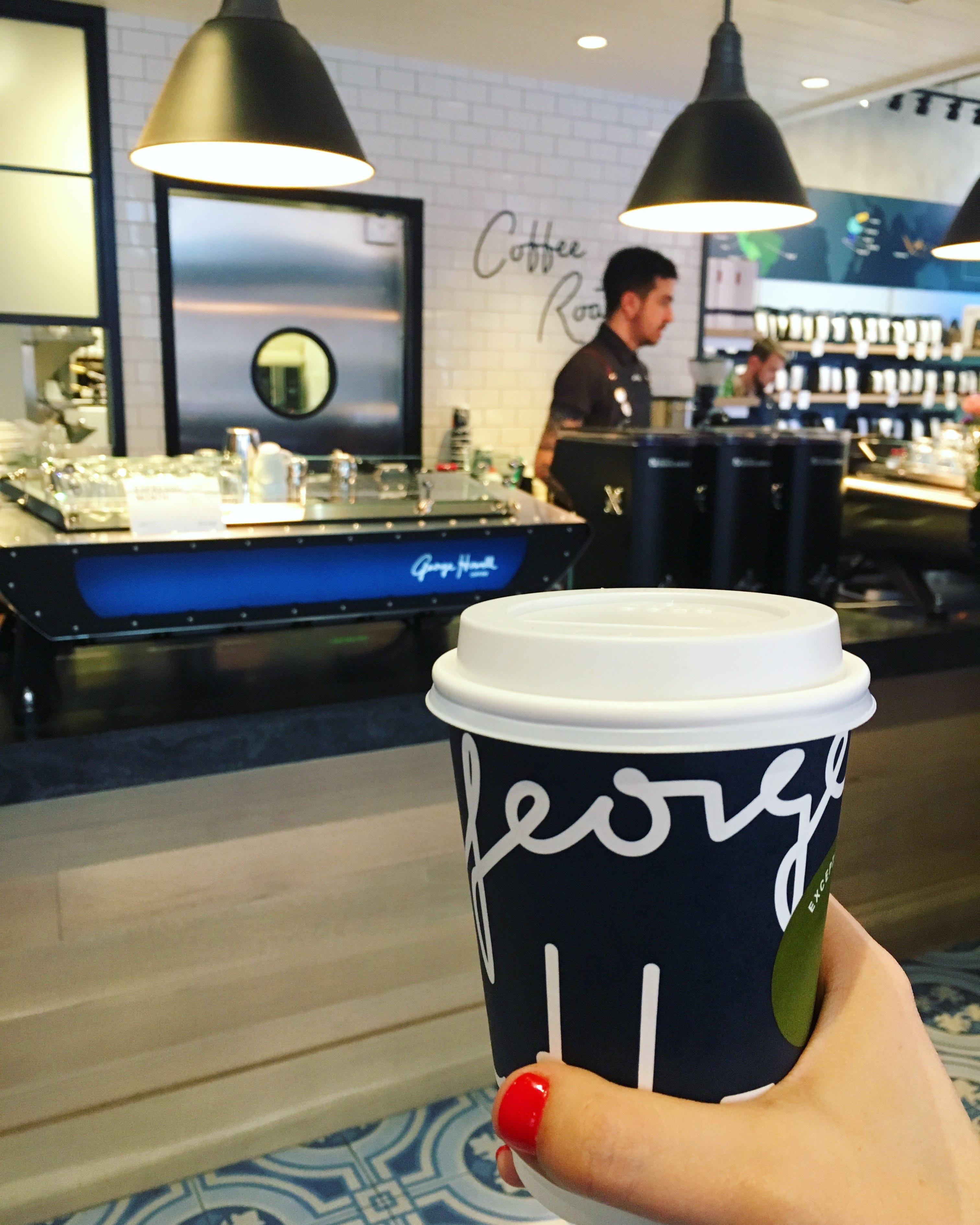 Do you like fancy coffee? Do you like really good coffee? Do you like fun facts? Well here you go: George Howell is a very real, very smart and passionate guy, and he invented the Frappuccino and sold the idea (and his 24-location coffee empire, Coffee Connection) to Starbucks in 1994. Today, George Howell (and Terroir, their in-house coffee brand) is revered for their lighter roast approach to coffee and dedication to the farms around the globe who produce their beans.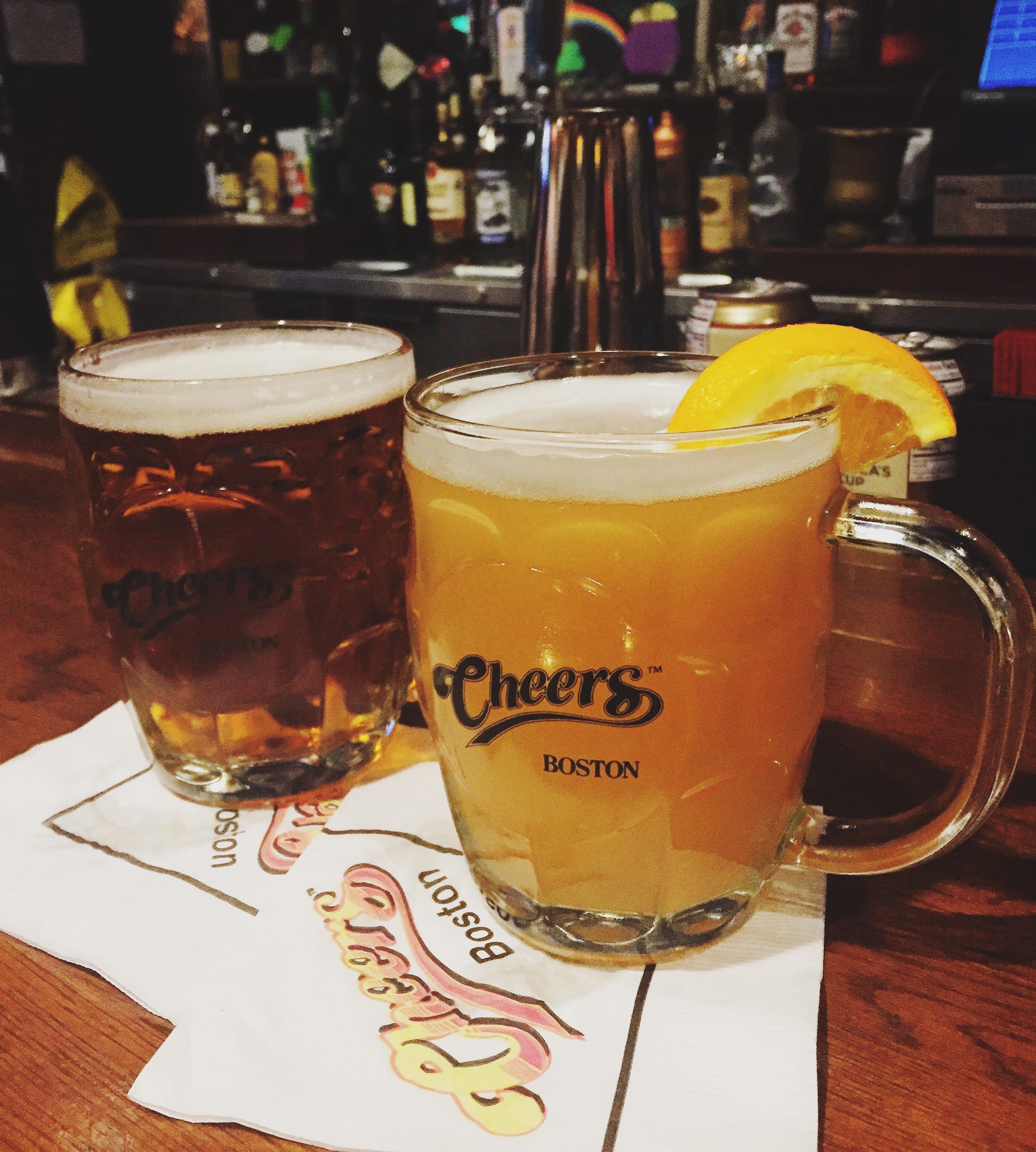 Do not @ me about Cheers, guys. I don't want to hear about how it's a "tourist trap" or a  "cheesy place." I loved drinking a cheap beer out of a Cheers mug and listening to the TV show's theme song in the vestibule. Making your way in the world today does take everything you've got, okay? You don't have to make a whole night of this place—just swing through, grab a seat at the bar, slug down a beer and get that Instagram.
HAVE SOME FUN AND CULTURAL ADVENTURES
Obviously, right? An ideal summer trip to Boston is not complete without a game at Fenway Park. On my most recent trip over Memorial Day weekend, I was able to catch the Red Sox playing my hometown team—the Mariners! The atmosphere of Fenway is so special; it's historic and rowdy, full of incredibly passionate fans and an ideal place to spend a few beer-soaked, sunny hours on a warm summer evening that concludes with singing "Sweet Caroline" at the top of your lungs.
Get your 'gram on in Beacon Hill
If you approach your trip with the gastronomic enthusiasm I've suggested above, you're going to need to fire up that FitBit and make sure you're hitting your steps. Luckily, Boston is one of "America's most walkable cities" so you can see a lot in relatively little time. My favorite walk starts at The Boston Public Library, then veers from Newbury Street over to Commonwealth Avenue. Next, wind through the Boston Public Gardens and Boston Common and then up through Beacon Hill. Get lost in this neighborhood admiring the beautiful homes and snapping way too many photos.
One of my absolute favorite things to do when visiting a new city is to seek out one of its smaller museums to experience a slice of that city's culture on a more intimate scale. If you like art and architecture, make time for the Isabella Stewart Gardner Museum in the Fenway neighborhood. It's essentially the collection of one (very wealthy) woman, and you can take in the Matisse, John Singer Sargent, Rembrandt and Botticelli works in about 40 minutes. But the real showstopper of this museum is the plant-filled atrium the galleries are built around. As you sit on a bench admiring all the flora and fauna, read up on the insane story of the 13-piece museum burglary in 1990.
It's fun! You'll learn a lot! You'll be tempted to buy a dad hat with a giant embroidered 'H' on it. Seriously though, Harvard is a beautiful place and the delightful freshman giving your tour will tell you all about dorm parties with celebrity spawn.
This is sort of a "high roller" Boston-based day trip but if you have the time, you should do it. The Fast Ferry ($90 roundtrip) takes a little over an hour, and Provincetown is a delight. Rent bikes so you can cruise around the sand dunes and see the beaches, and then pop back into town to have lunch at The Canteen. And do note that everyone calls it "P-Town." Personally, I made sure to blast Vampire Weekend from my phone throughout my bike ride so everyone knew I had exactly zero chill.
WHERE TO STAY
This hip, relatively new hotel is in the thick of the Downtown Crossing neighborhood—which, like everything in downtown Boston, is close to a lot. The rooms are stylish and the beds are insanely comfortable. On one side of the lobby (that's always bustling with students due to the free Wifi) you've got George Howell for fueling up in the a.m., and on the other there's Ruka, a busy, scene-y Peruvian-Japanese restaurant (Really!) that serves wildly good cocktails and an entire fried fish, among other things.
Disclosure: I was invited to Boston with The Godfrey Hotel in March on behalf of Style Girlfriend. A few of the suggested restaurants and activities in this guide were provided by the The Godfrey, but the rest were all me, baby.
TELL US:
WHAT'S BEEN YOUR FAVORITE CITY TO EXPLORE?
Taylor Davies splits her time between NYC and Sun Valley. She loves writing about menswear, overpriced martinis in dimly lit hotel bars, and cross-country skiing. Not necessarily in that order.