How to Wear Mint Green With More of Your Wardrobe
Having a mint moment
Summer is here, the sun is beaming, and colors are popping. Prime your closet for more color with this series of guides for bold shades. SG HQ is breaking down how to wear mint green and more colors with easy color combinations and outfit ideas.
---
Catch up on bluebird blue, amber orange, lavender, army green, salmon, slate, blood orange, sharkskin, gold, teal, khaki, merlot, red, evergreen, white, cobalt, yellow, orange sorbet and navy.
---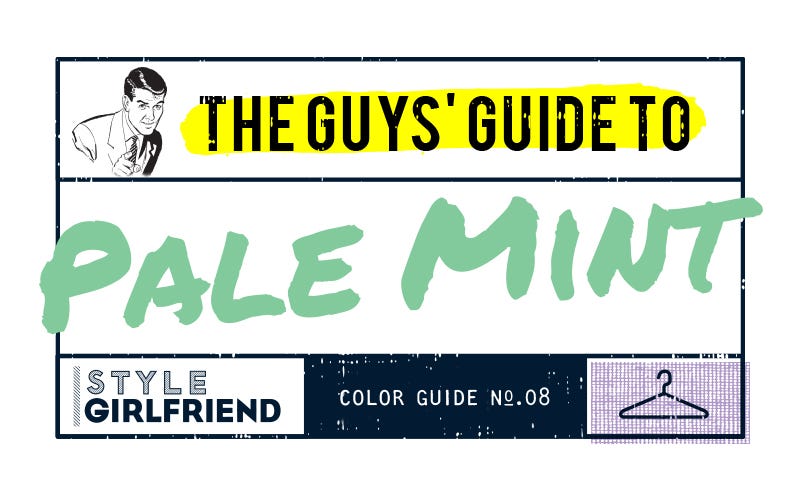 The pale green that signals warmer days
We can't think of a color that says warmer days are on the way more clearly than mint—and while that may have a lot to do with our ice cream preferences, pale green also happens to be the harbinger of summertime in all the best ways.
Mint can take on a couple different shades, ranging from hospital scrubs to a lighter Shamrock Shake version. We're pretty major fans of all the variations, from a soft pale icy mint to a more vibrant, nearly neon vibe—either way, this color is a gateway to great fashion choices.
The colors that pair best with mint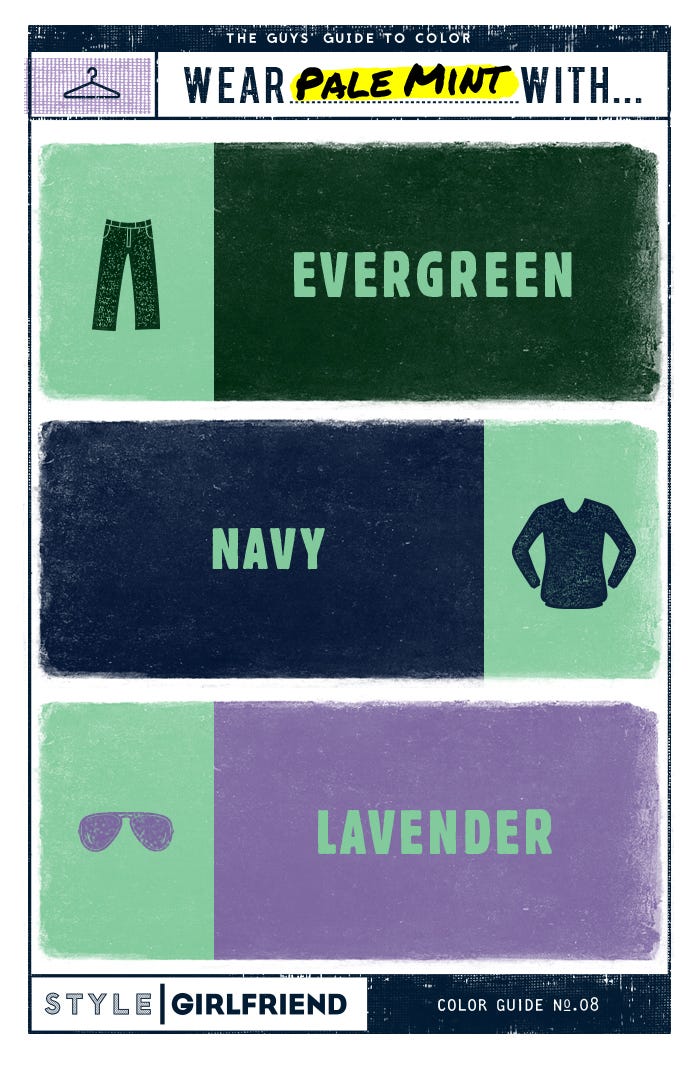 How To Wear Mint Green
Because it's such a vibrant color, you're going to have a lot of options when it comes to wearing mint. This color looks best on fair, cooler skin—and if you're more in the olive camp, a slightly brighter hue of this green is a good bet.
Think about snagging some bright swim trunks for beach days to come or investing in a checked or plaid button-up that incorporates a little bit of this special shade. We also love the idea of a soft, thin, big-checked button up over a cotton tee with jeans and boat shoes. And keep an eye out for a mint skinny tie, too—it's a fun way to freshen up a grey or khaki suit!
Mint Outfit # 1 At the office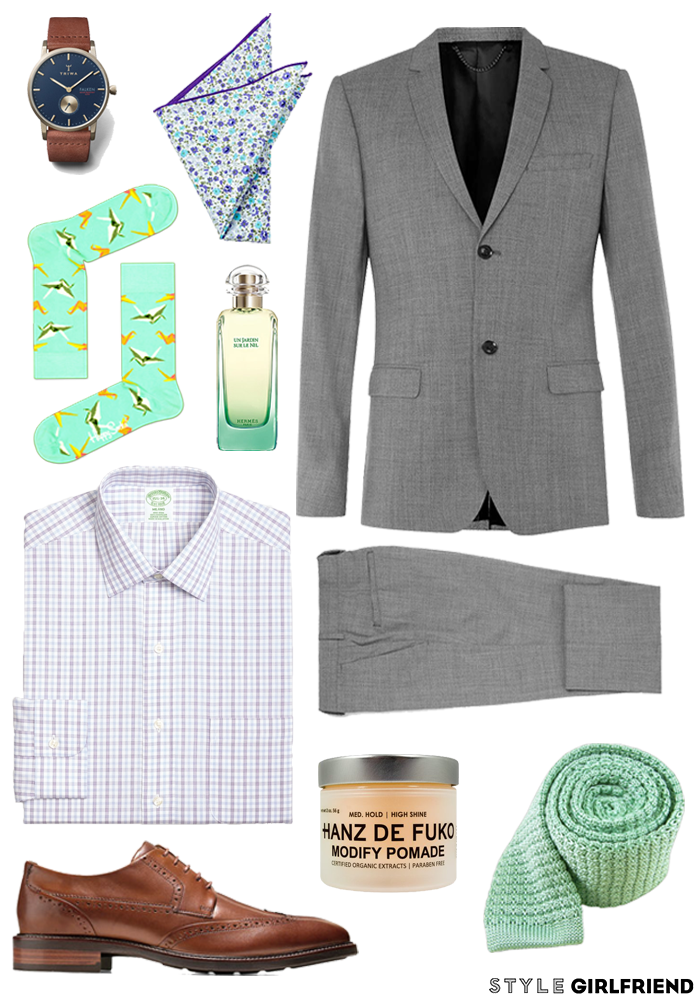 SG Says: A rule of thumb to live by? The brighter and bolder the color, the less square footage it should take up on your bod. While we love the hue, we wouldn't recommend making mint the mainstay of an entire outfit—it's better employed as an accent.
Try a mint green tee underneath a lightweight evergreen sweater, or wear a navy skinny tie (or even printed bowtie!) with a navy suit.
And don't sleep on that mint and lavender combo. We'll get into it even more with the next look, because we love them mixed together. In this case, in a summer-y plaid you can absolutely sport at the office and feel professional wearing.
Mint Outfit # 2 On the weekend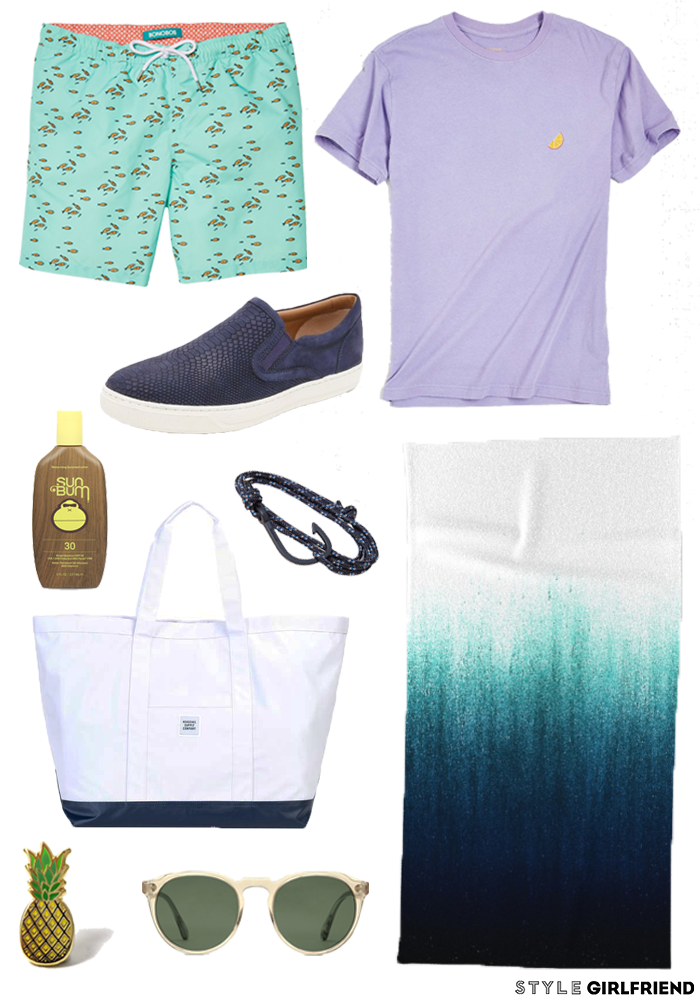 SG Says: Mint can make its way to the beach, a springtime barbecue, and even more formal affairs if you're sporting it the right way (e.g. as an accessory and not a full-on mint tuxedo, which we're sad to say we've seen a time or two in our day). If you're feeling confident, you'll absolutely be the star o the party in a pair of pale green shorts with a lavender shirt on top.
And if you happen to be Hamptons or shoreside bound this summer, you can bet the color will make an appearance there. So why not on you? Go for mint!
Mint Outfit # 3 Date night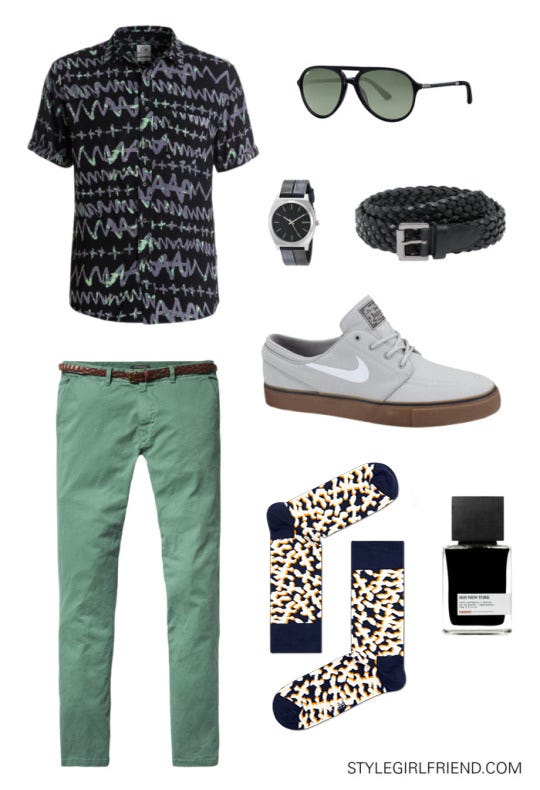 SG Says: Throw on a retro short sleeve button down with an abstract pattern and slightly cuff the sleeves. When it comes to choosing your shade of mint chinos, think more pale shamrock and less icy light green.
Keep the edgy athletic style throughout your outfit with leather Nikes and thick-rim aviators to avoid a misplaced preppy summer look.

Ready to add some more mint to your closet?
If you're ready to get up close with figuring out how to wear more mint green in your wardrobe, but you dread the thought of shopping for it…why not let Team SG shop for you?
Let us rescue you from shopping fatigue and sartorial apathy. With our online personal shopping service, we can promise the kind of dedicated attention that will make you feel like the best, most stylish version of the awesome guy you already are! We'll also help you figure out how to wear your new clothes with the things you already own.
If you're ready for a shopping plan that'll save you time, energy, and your sanity, give us a shout.