How to Wear Lavender: The Guy's Guide to Wearing This Purple Shade
We've fallen hard for this light purple hue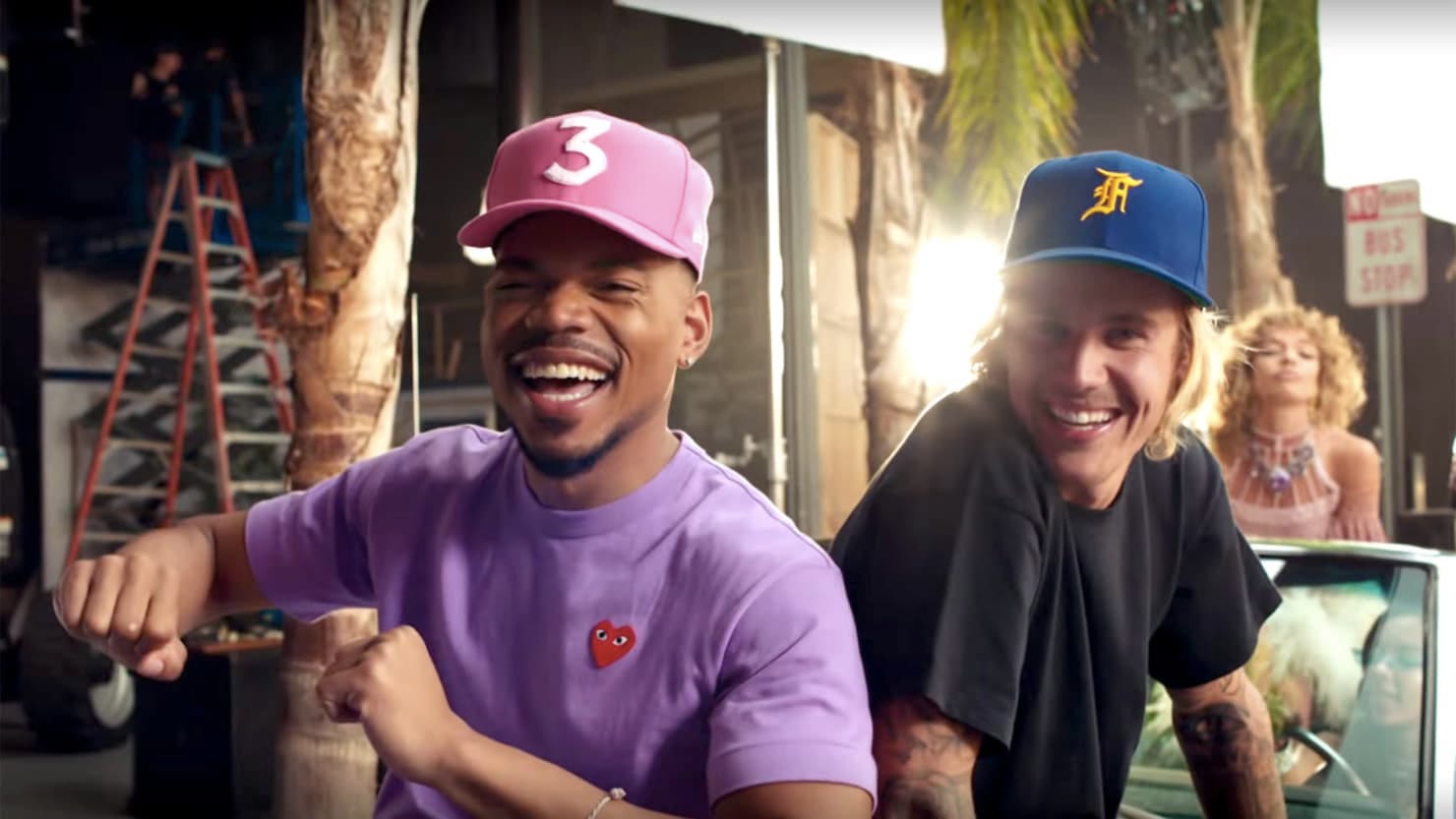 Prime your closet for more color with this series of clothing guides for bold shades. The team at SG HQ is breaking down how to wear stylish hues (like how to wear lavender!) with easy color combinations and outfit ideas.
For too long, lavender has been denied a rightful spot in men's closets.
We've got it on good authority, though, that this light purple shade is about to dethrone millennial pink as the new hot hue for men and women alike, so get ready to start seeing it everywhere. Yes, including your own wardrobe.
Lavender: it's not just for Easter baskets or "just because" bouquets you give your girlfriend anymore.
Below, learn how to wear lavender in your wardrobe this spring: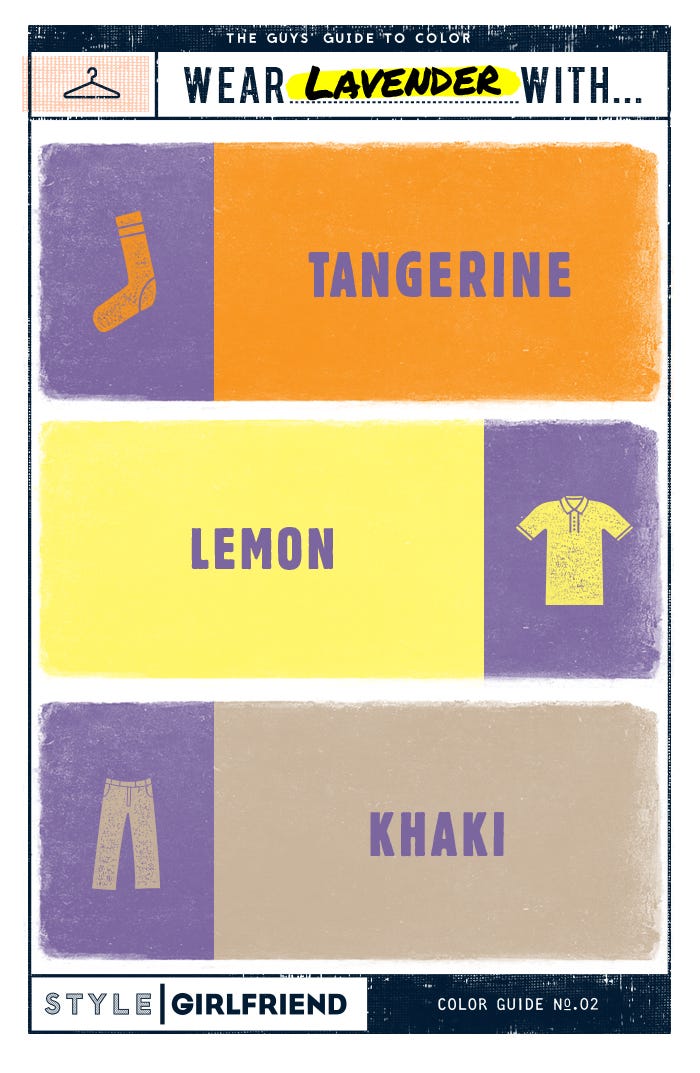 What colors go with lavender
Here's the deal: Lavender is the palest version of violet (which is to say, deep purple).
Okay, so the tl;dr?
Lavender is a light purple.
It tends to have more pink undertones than blue, but like the flower fields where it got its name, lavender-the-color has many different variations. Sometimes it's light enough to look nearly white, while other times it looks more lilac-y.
For these reasons, and depending on the mix of hues, lavender can fall into the blue, purple, and sometimes even grey corners of the color wheel. As for which shade fits your style, that's up to you.
Lavender plays nicely with lots of colors including neutrals like grey and navy, reds, oranges, and pinks (yes, really), brighter blues, and other pastels.
How to wear lavender
Lavender was practically made to be worn in warm weather, making spring the perfect time to start strategizing which pieces to add to your wardrobe. Solids and prints are both fair game, and gingham is always a good thing, whether we're talking about shirts, ties, or even shorts.
Wear lavender at the office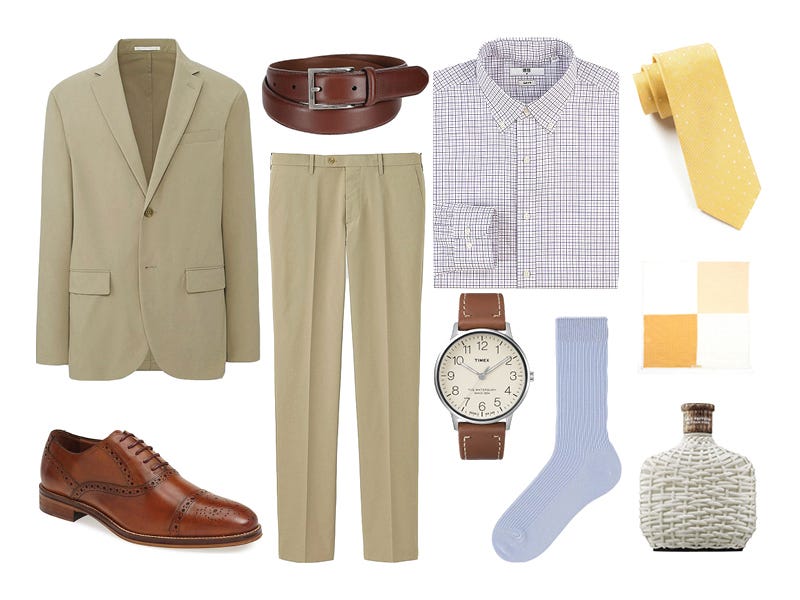 SG Says: If you're looking for more subtle ways to mix lavender into your look, keep an eye out for printed pocket squares, summer-weight suiting details like pale purple pick stitching, "fun" socks, and even friendship bracelets (yep, they're back).
We love guys in lavender at the office. There's just something masculine about a guy sporting pastels to work.
You can wear a lavender dress shirt with a classic grey wool suit or a khaki-colored chino suit in the summer, but perfect pairings aren't limited to neutrals.
Lavender looks great against a buttery yellow or as a backdrop for a deeper purple or blue. If you're looking to really mix things up, try lavender with orange. It's bright, but so stylish!
---
> 5 Ways to Make a Suit Feel More Like YOU
---
Wear lavender on the weekend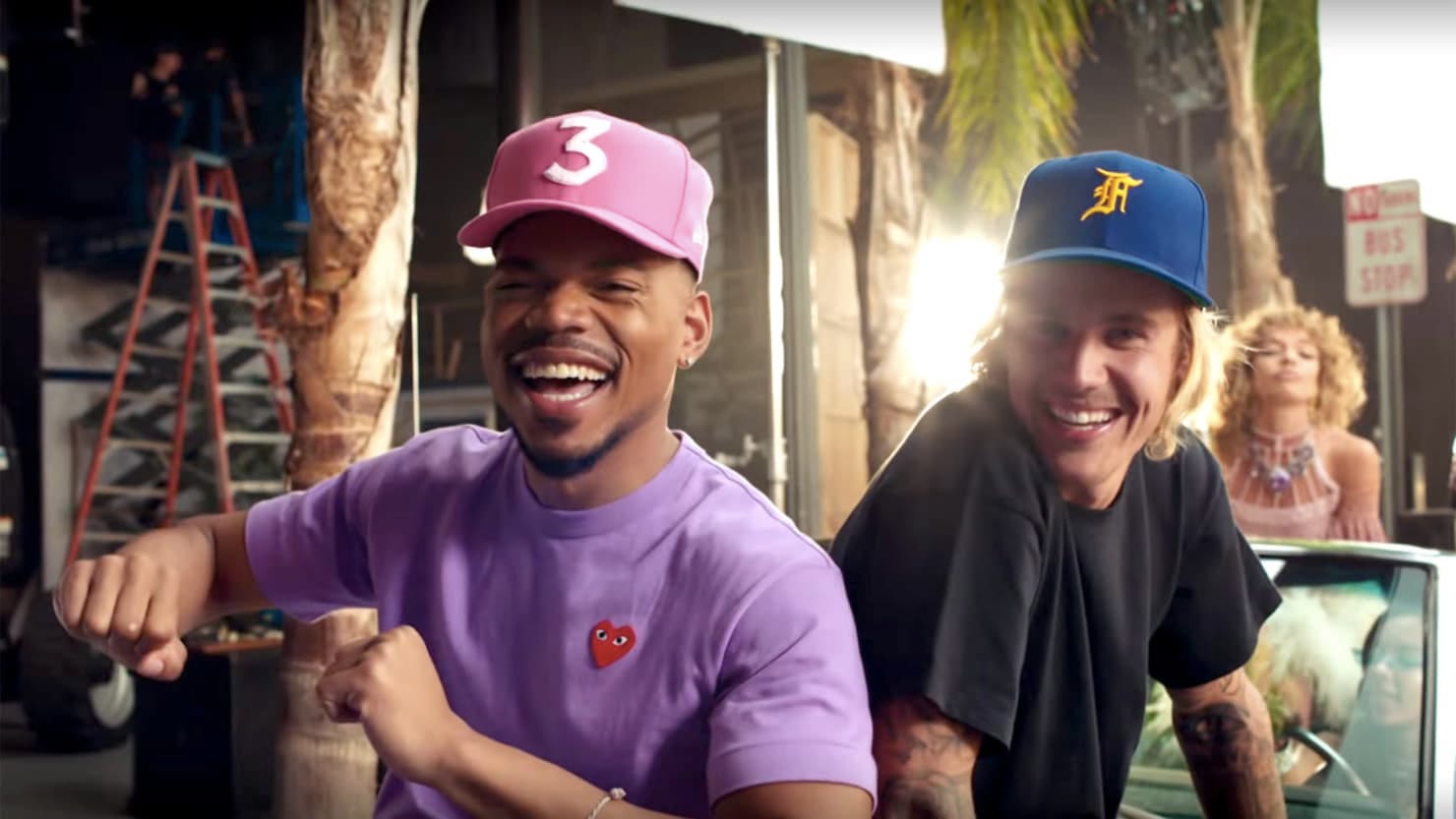 SG Says: Chance the Rapper shows that you can dress lavender down and look super-stylish doing it. Consider a pocket tee or polo shirt in the color this spring and summer.
Outfit idea: lavender polo shirt with shorts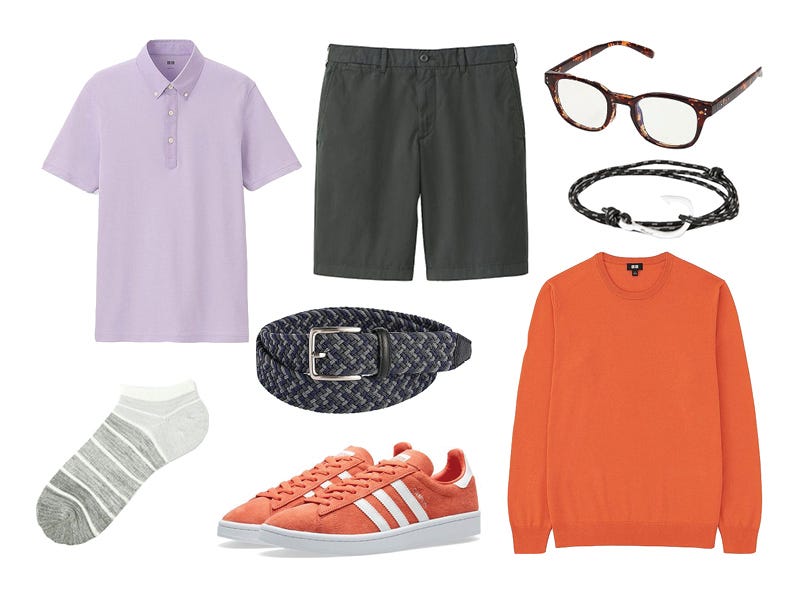 SG Says: What to wear with a lavender shirt? A bright orange sweater and sneakers, of course!
If that seems crazy, you can always scale back, subbing the sweater out for a more neutral denim jacket.
Lavender color outfit inspiration
Now, Check out some real world style examples!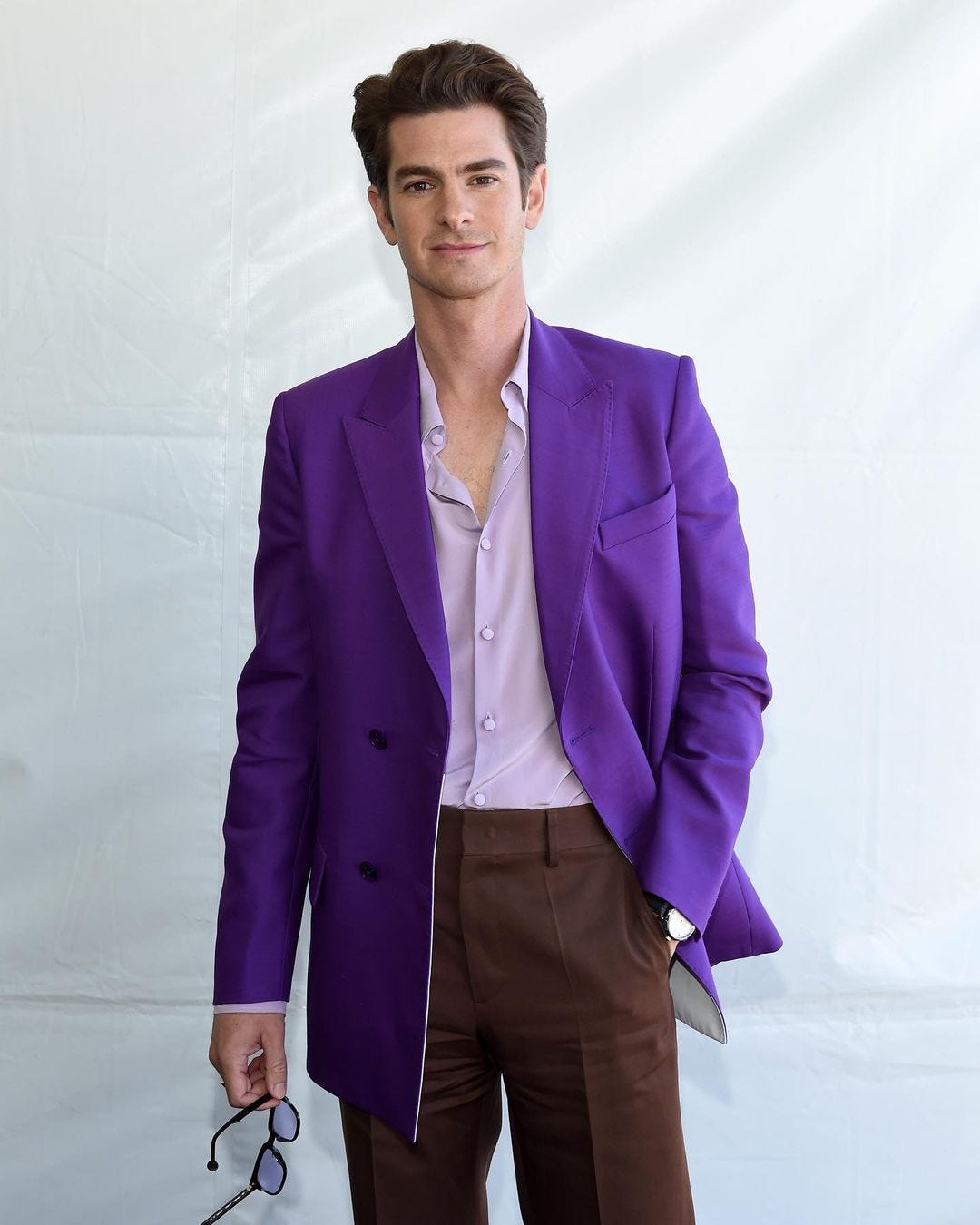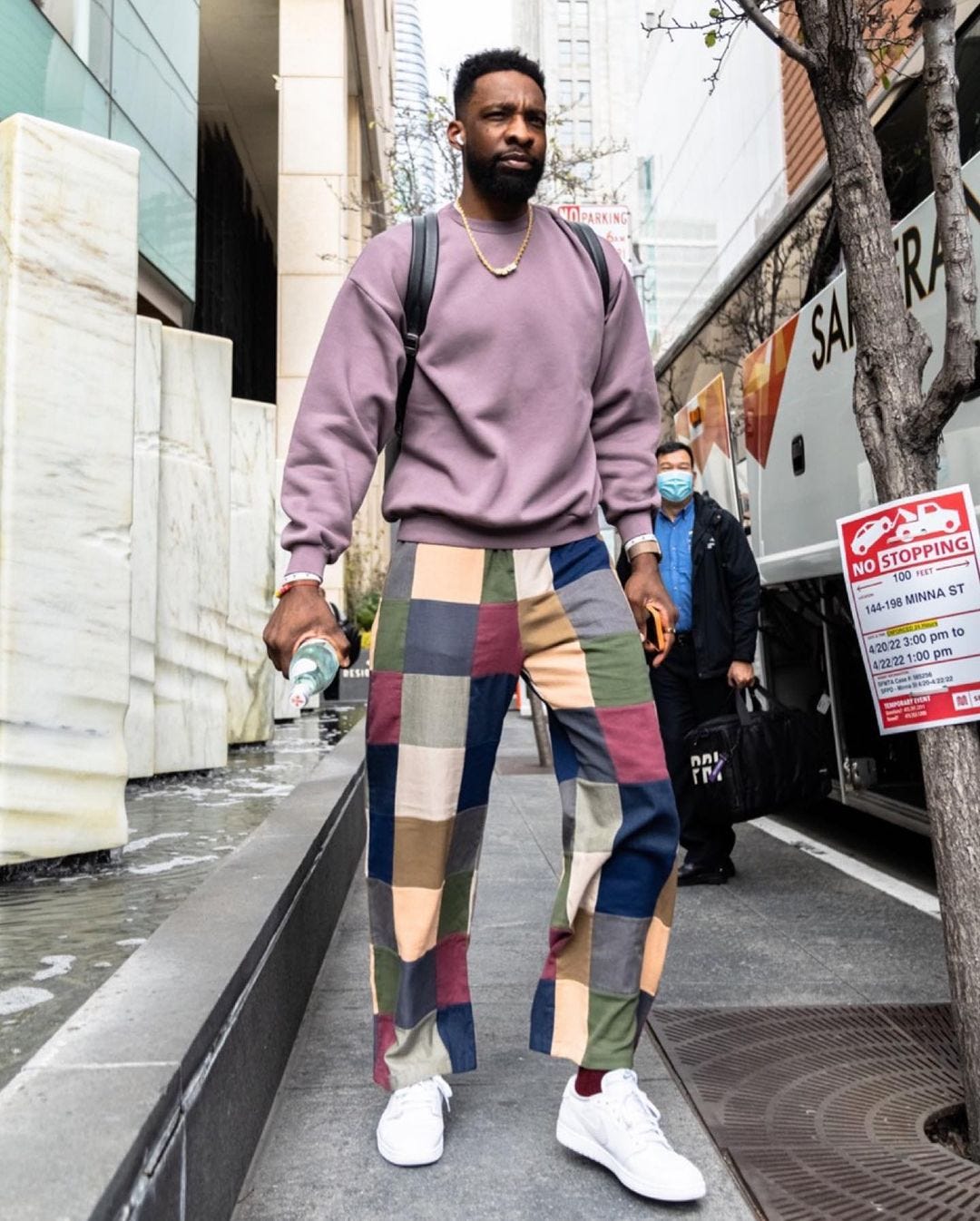 ---
> 5 ways to wear a white dress shirt.
---
When to wear lavender
A good rule of thumb for guys wanting to wear lavender but not sure how to work it into an outfit? If you were planning on wearing white, consider subbing in lavender instead this spring.
Translation? The white dress shirt you were going to wear with a khaki-colored suit could easily be swapped for a lavender one. Or maybe you were going to top of those navy chinos with a white pocket tee? How about a faded lavender number instead? The world is your (lavender-loving) oyster.
Shop #SGapproved lavender
***
Ready to add some lavender to your wardrobe?

If we've convinced you it's time to level up your color game, but you dread the thought of shopping for new clothes…why not let Team SG shop for you?
Let us rescue you from shopping fatigue and sartorial apathy!
With our online personal shopping service, we can promise the kind of dedicated attention that will make you feel like the best, most stylish version of the awesome guy you already are! We'll also help you figure out how to wear your new clothes with the things you already own.
If you're ready for a shopping plan that'll save you time, energy, and your sanity, give us a shout.
***