How to Wear Slate Grey: The Guy's Color Guide
Why there's nuance to this neutral color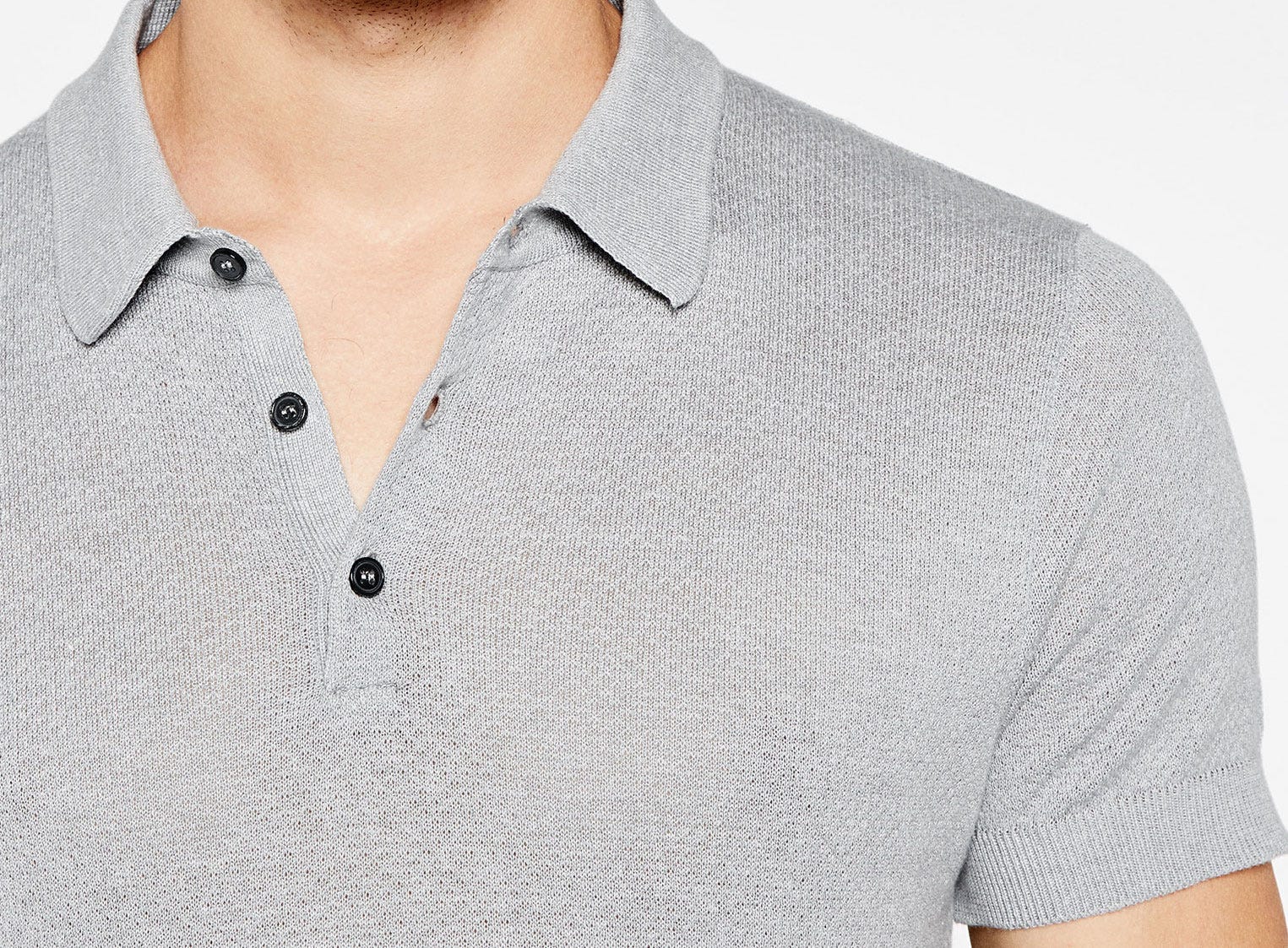 Prime your closet for more color with this series of guides for bold shades. SG HQ is breaking down how to wear stylish hues (like how to wear slate grey!) with easy color combinations and outfit ideas for guys.
---
Catch up on how to wear bright blue, amber, lavender, army green, salmon, orange, goldenrod, teal, khaki, burgundy, red, cobalt blue, mint green, pale orange, yellow and navy.
---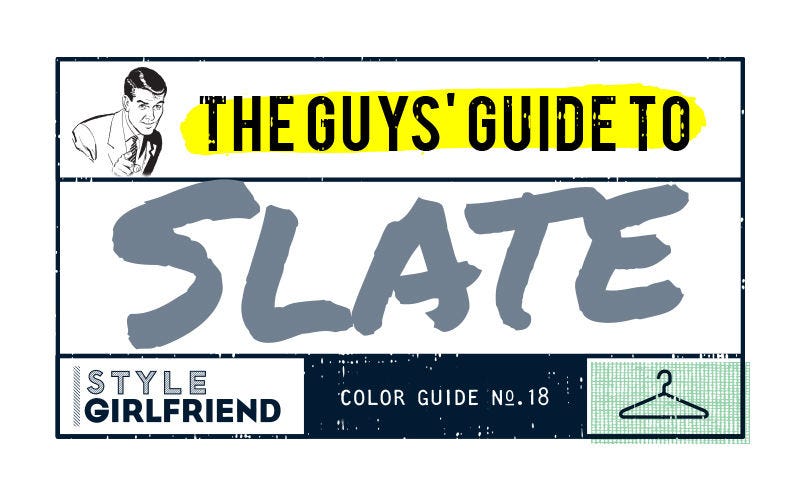 What color is slate?
It's easy to think of grey as just a lighter shade of black—but there's actually a lot of nuance to the color (yes, it's a color). Take slate, for instance—a hue that might register as blah when you see it on city sidewalks. When you wear slate, though? You'll discover an interesting shade that boasts an equal mix of green and purple pigments.
Translation? It's incredibly dynamic while still being neutral enough to wear with a lot of other colors, and complements warm and cool skin tones alike. Pretty great for something that seemed boring at first, right?
Because of its underlying color mix, seeking out slate items for your wardrobe can be a little tricky. A good rule of thumb? Guys with warmer tones should look for slate pieces that fall a little more toward the green end of the spectrum, while the warmer skinned among you should seek out clothing and accessories that have a little more purple going on.
Below, how to wear slate in your wardrobe: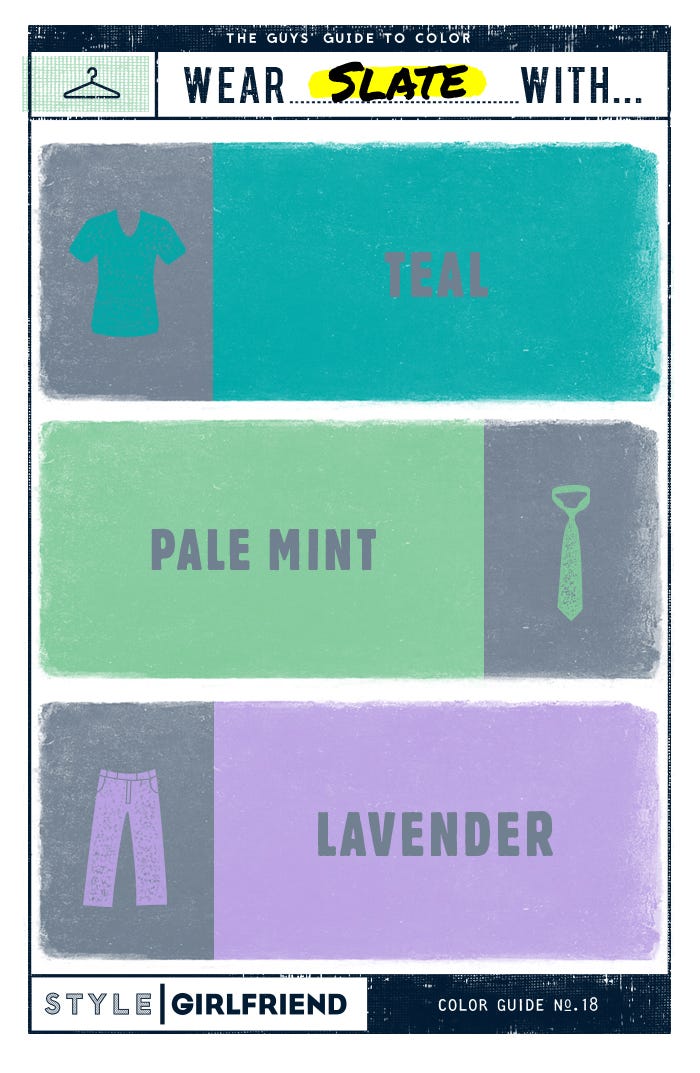 What colors go with slate
Good news! This color is super-easy to work into your wardrobe. Treat it more or less like you would any other grey (i.e., as a neutral) and then style it accordingly. We love this shade in full suits, jackets, and fitted pants, but it's also perfect for off-duty items like worn in tees and zip-up hoodies.
// How to wear slate at the office //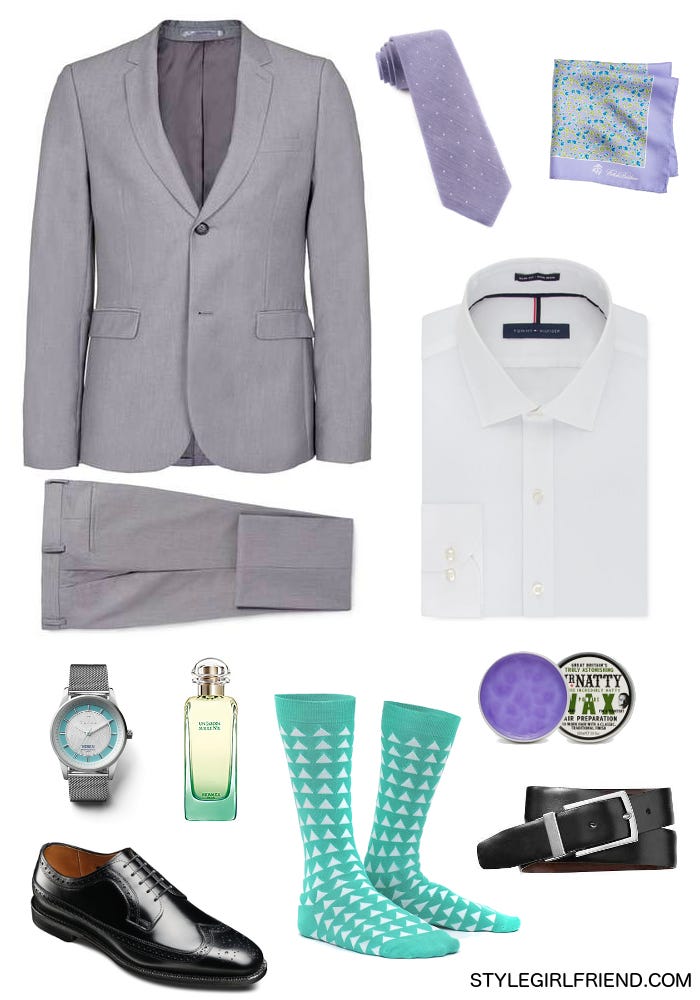 SG Says: Whether you're in dressed up slate or rocking a more casual vibe, this color tends to look incredible with light and pastel shades. Keep in mind that cool colors will be more complementary than warmer ones (we wouldn't, for example, recommend you match slate with lemon).
If you're wearing a slate suit, think about a pale mint or lavender tie. With jeans and a perfectly worn tee in this shade, you might even try a teal jacket or cobalt kicks.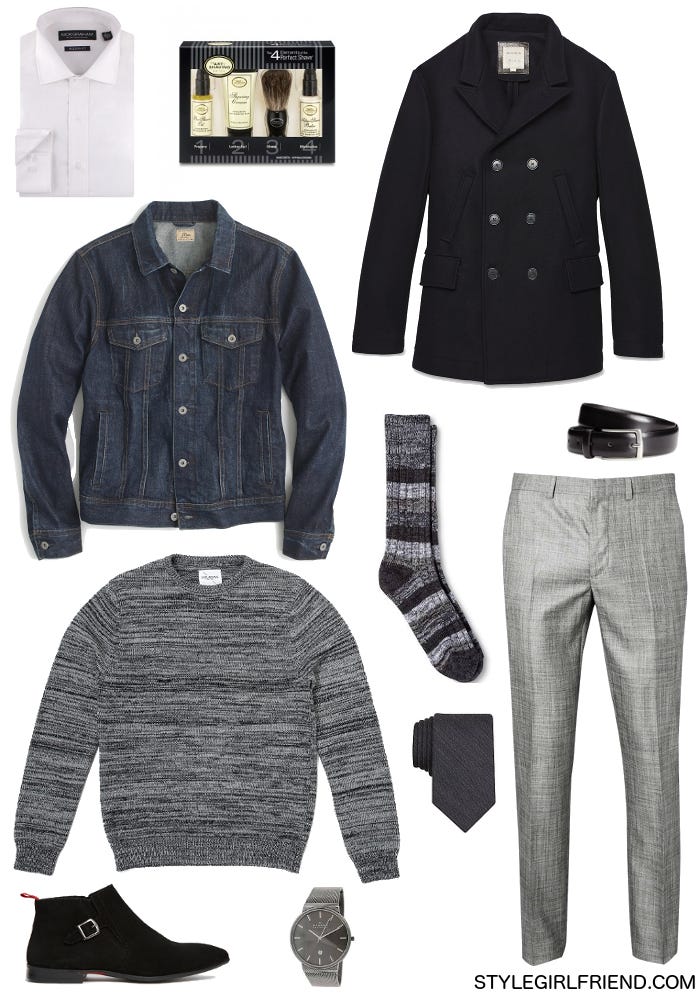 Some tips on wearing multiple greys together:
Vary shades and textures for visual interest. Grey trousers with a marled grey sweater looks streamlined without being boring.
Create contrasts to flatter your frame. If you want to draw less attention to your bottom half, keep the pants a solid hue and play up your top half with patterns, prints, or chunky knits.
Leverage neutrals. Black is a shade of gray, and so is white – using both of these as accents will add visual depth along with crisp and clean-cut details.
Accessories will keep any monochrome look from appearing too much like a uniform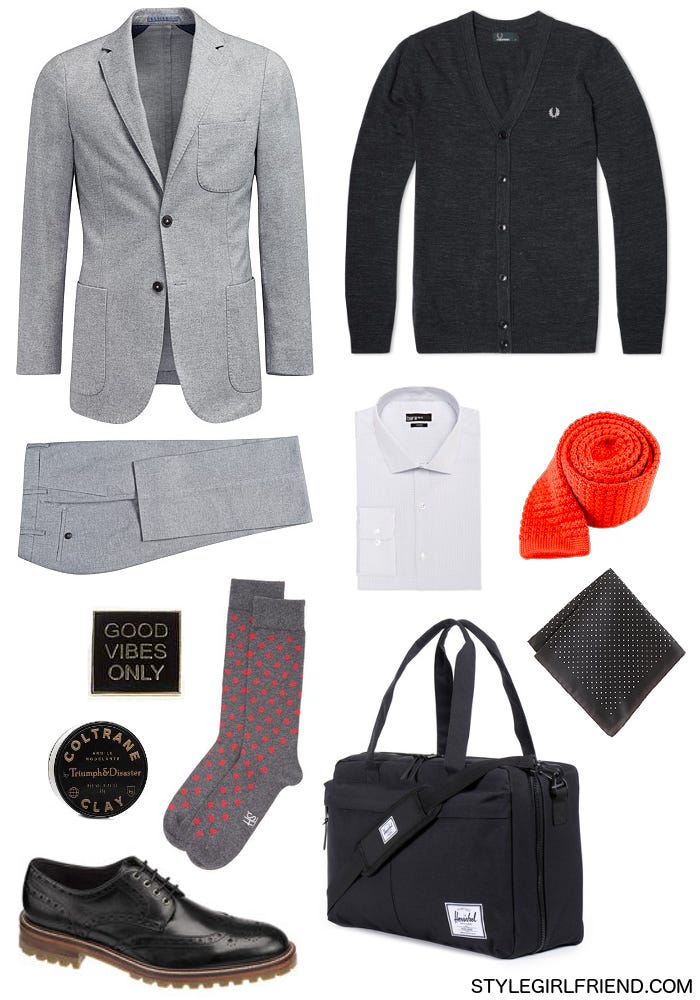 SG Says: Working your way towards rocking a bold – possibly neon – color at the office? That's what we like to hear. You can take neon orange's highlighter effect quite literally by using it to emphasize small components of your overall look like your textured tie or attention-grabbing socks. While the temperatures tease muted hues and grey galore, use high-energy color splashes to add unexpected touches that pack a (stylish) punch. But – steer clear of combining large swatches of neon colors together or you may end up looking more like a Lisa Frank notebook.
// How to wear slate on the weekend //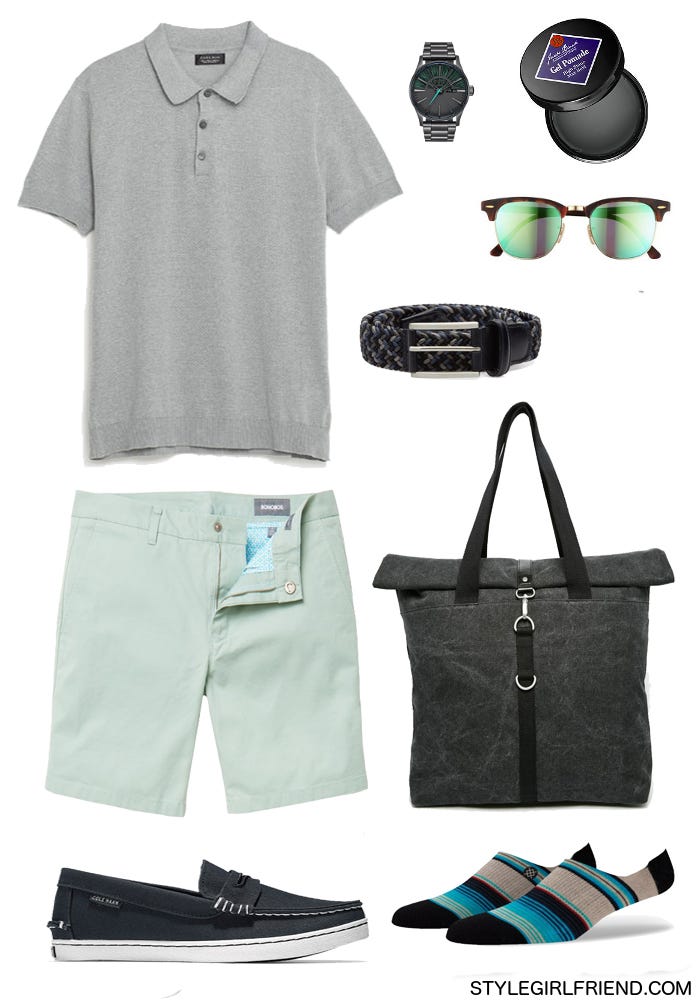 SG Says: Because grey functions as a neutral, you can wear this color most anywhere. A word to the wise about the suit situation though: The warmer the weather, the lighter your grey suit should be. That means: we'd keep this one in the closet until next fall on that front if we were you.
***
Ready to add more color to your closet?

Let us rescue you from shopping fatigue and sartorial apathy. With our online personal shopping service, we can promise the kind of dedicated attention that will make you feel like the best, most stylish version of the awesome guy you already are! We'll also help you figure out how to wear your new clothes with the things you already own.
If you're ready for a shopping plan that'll save you time, energy, and your sanity, give us a shout.
***
> Follow Style Girlfriend on Pinterest to see more outfit ideas and wardrobe must-haves.