These Madewell Men's Outfits Will Make Getting Dressed for Fall Easy
Easy, stylish casual looks for fall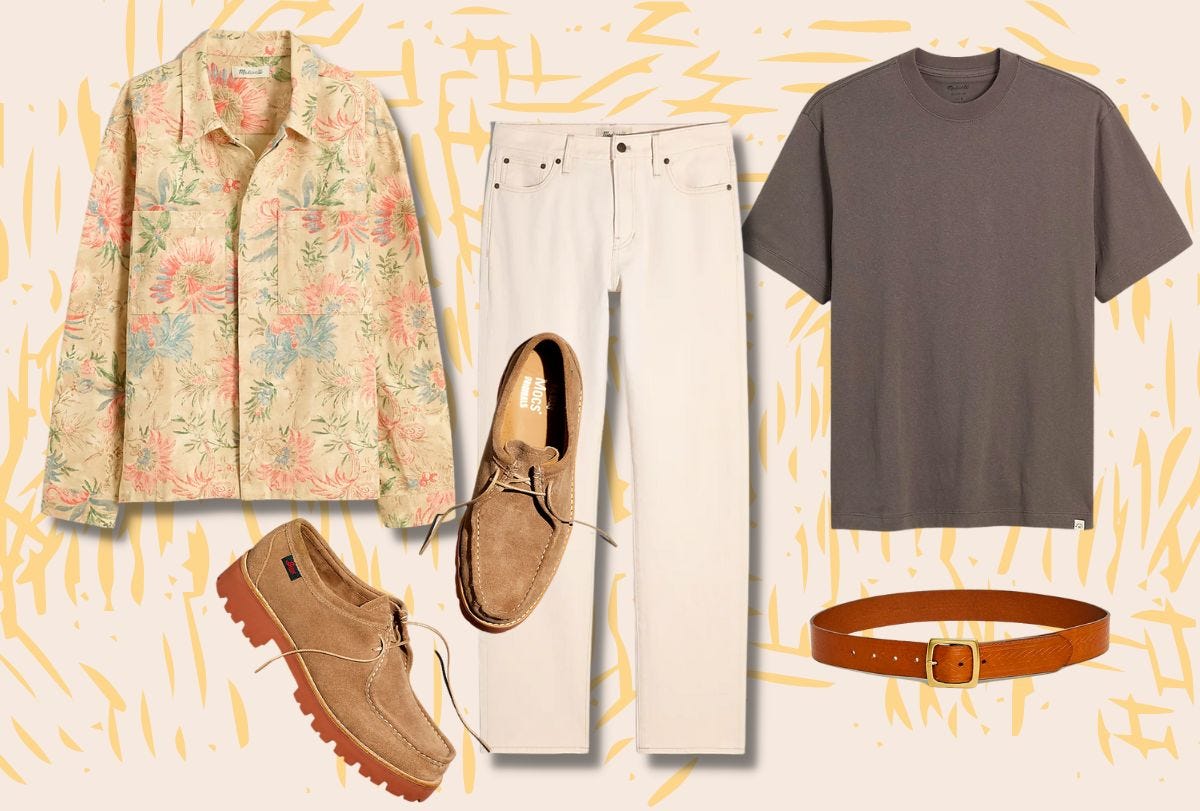 I'm a big believer in lazy dressing. Life is complicated; here at SG HQ, we want getting dressed to feel easier for guys.
So, if looking and feeling your best with less stress means walking into one store, and scooping up an entire outfit that you know works together and heading straight for checkout? I say, I'll meet you at the register and then we'll go grab brunch.
One retailer where you can pick up everything you need for a stylish, affordable outfit is Madewell. The J.Crew-adjacent men's collection for fall is so fun and, yes, easy, we had to pull together a few looks just to show you.
If you're chomping at the bit to swap your 5-inch shorts for sturdy workwear pants this autumn, these outfits should tide you over until the temperature really starts dropping.
Check out fall Madewell men's outfits to wear right now: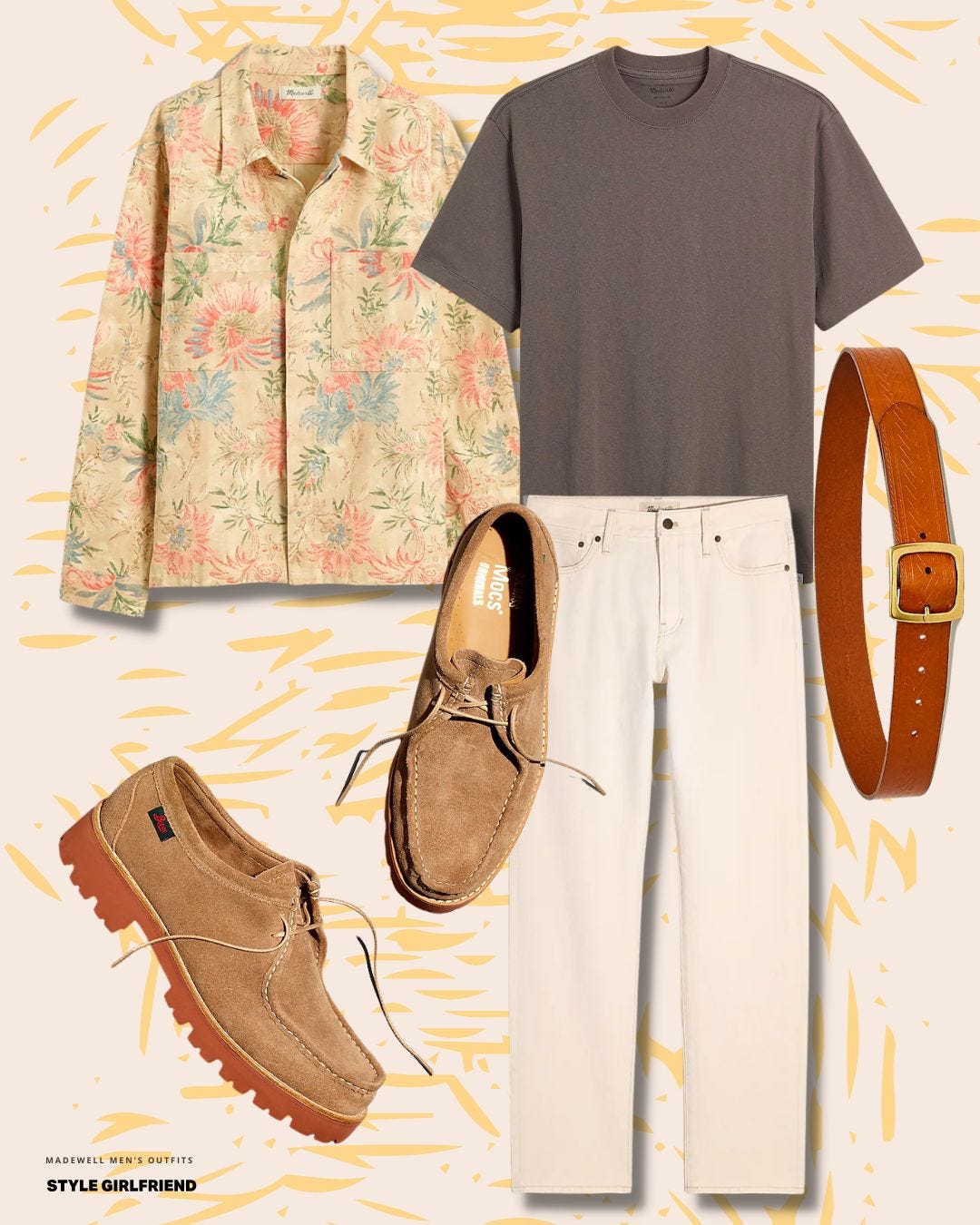 You know Team SG loves a shirt jacket. If you've got your neutrals covered in this outerwear staple, consider adding something fun like this floral number to your fashion repertoire this fall.
Shop the outfit: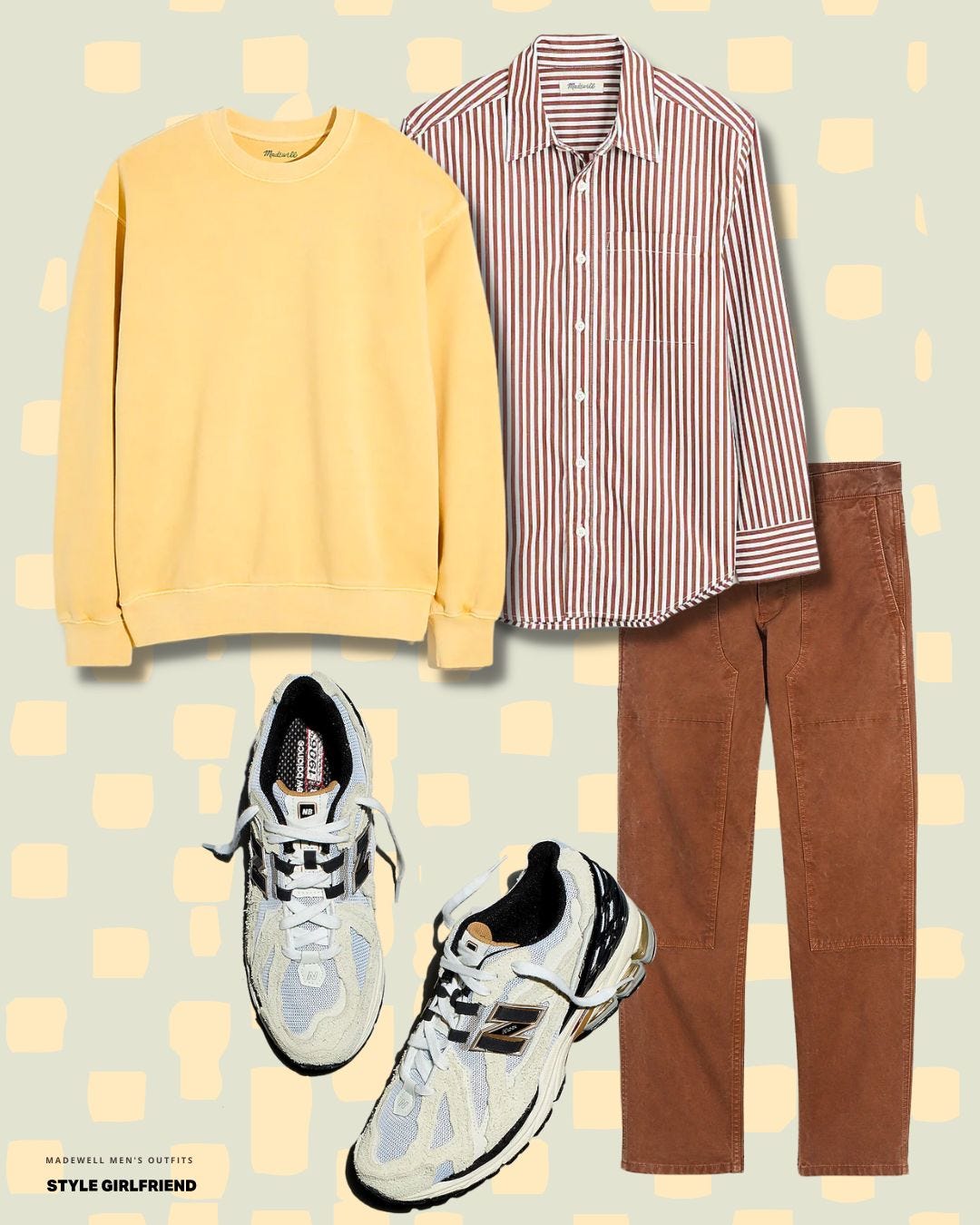 A sweatshirt feels elevated when worn over a striped poplin shirt. And while this outfit would work with jeans, too, we love a workwear pant on guys for fall.
Shop the outfit: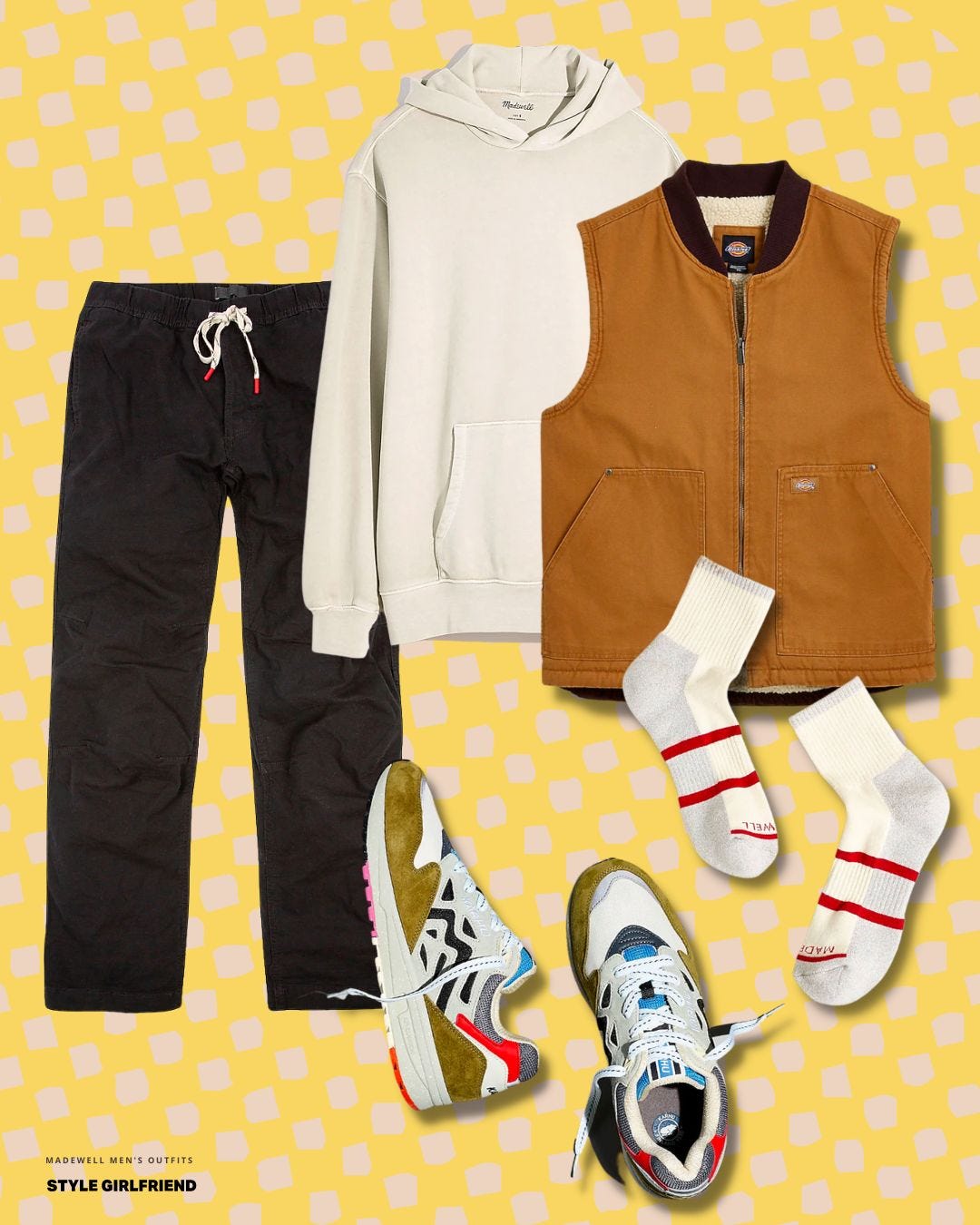 Have I mentioned how much our team loves carpentercore for guys in 2023? Now is your time to embrace rugged brands like Dickies even if you've never worked a day of manual labor in your life.
Shop the outfit:

Check out more fall style stories for guys from SG HQ:
5 Days, 5 Ways: The Workwear Pant
The SG Guide to Corduroy