The 7 Best Men's Fall Style Essentials for 2023
Timeless, meet trendy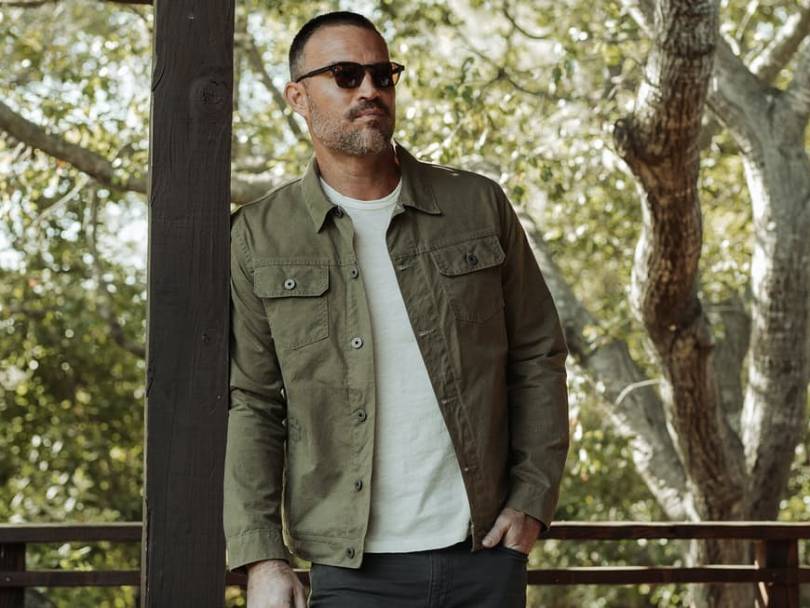 When it comes to the best men's fall style, there's a few timeless elements. Namely? Layers, lots of them.
Throw on a long-sleeve tee under a plaid shirt under a trucker jacket and the rest will work itself out.
As for the wardrobe essentials for this season? Team SG can help with that.
And don't worry. You won't need to break the bank to look good this autumn.
In fact, you might even have some of this in your closet already! This is called a list of fall essentials, not fall nice-to have's, after all.
And if you've got 'em already? Great! You're well on your way to a stylish September. If not, take some time to see where you could step up your wardrobe game this season.
Below, the 7 best men's fall style essentials to wear right now:
1. Penny Loafers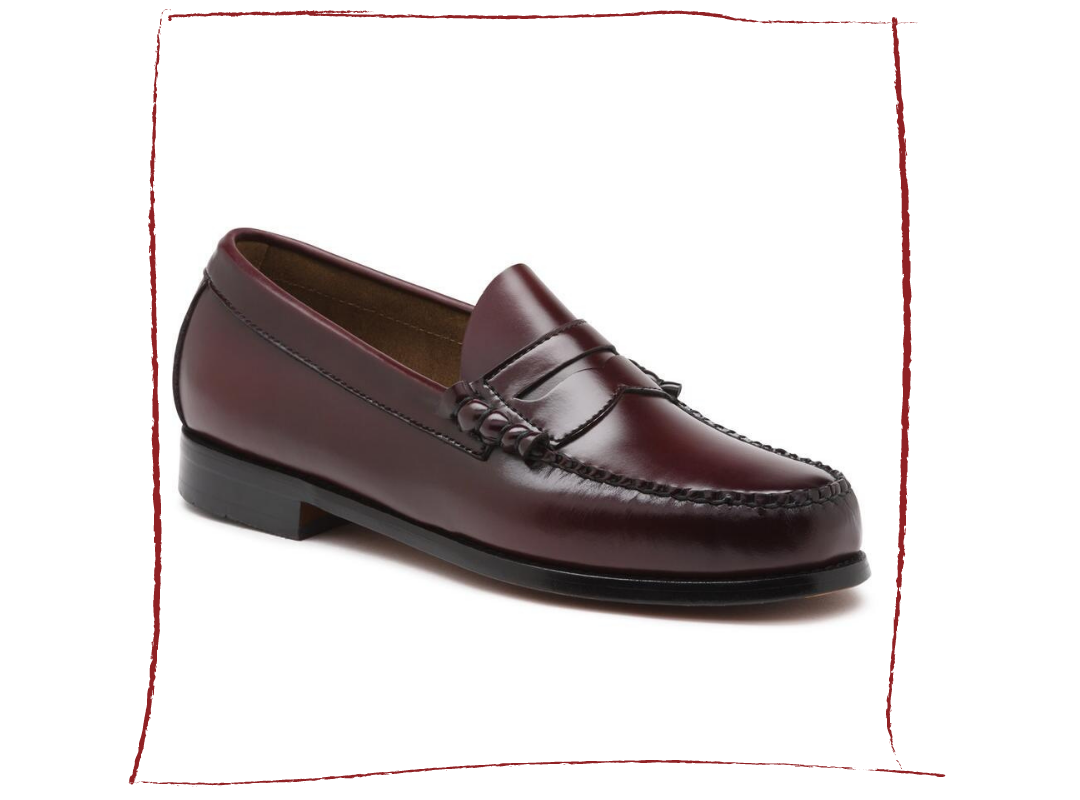 Welcome to the footwear hill that Team SG is ready to die on.
Don't worry. We all still love Birkenstocks on guys! At this point, though, we just assume you have a pair for cold weather and warm weather in your repertoire!
Which means it's time to break some new ground. A penny loafer has that nerdy normcore vibe that looks so fun and fresh right now.
Tyler the Creator loves them. So does The Rock. If you can't find yourself somewhere in the middle of that Venn diagram, then I just don't know what to tell you.
How to wear penny loafers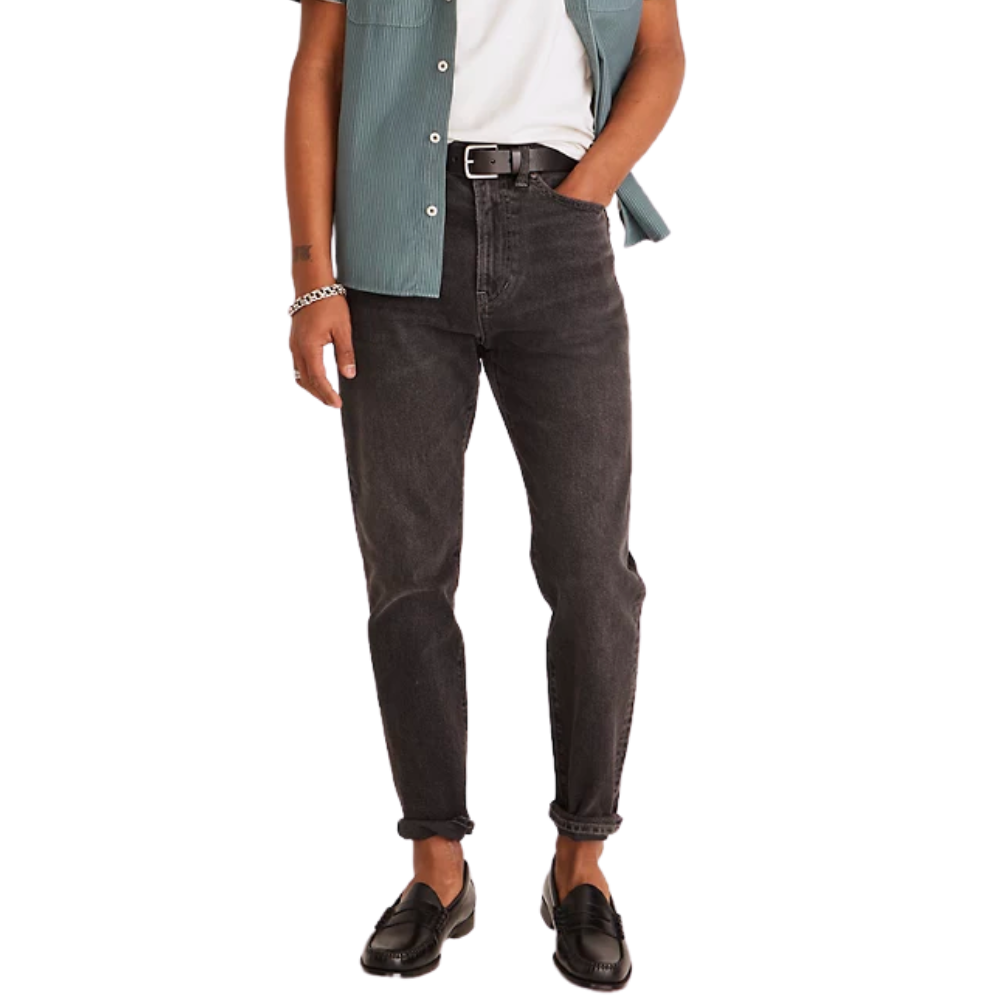 Make your penny loafers the hero of your outfits by wearing them jeans rolled at the ankle. The effect will be a seriously cool casual work or off-duty weekend look.
Later when it gets chilly, add a pair of thin dress socks and wear them to work with dress pants.
Want to go extra trendy? Try a lug sole for a shoe with more heft (and height)! You'll find a style or two in our roundup below.
Shop penny loafers
2. chore coat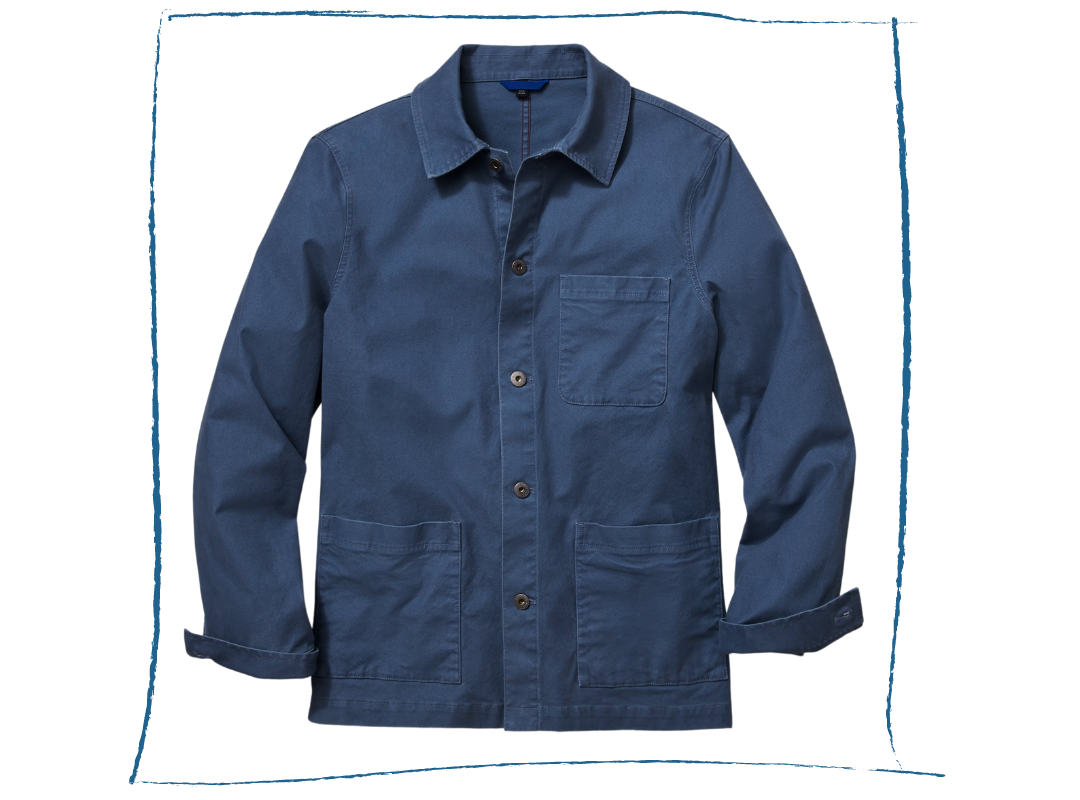 Gabi's already walked you through five ways to wear a chore coat for fall. So hopefully you're convinced of this cool (but not too cool) coat!
Of course, there's no shortage of fun and stylish lightweight outerwear to wear for guys in autumn.
There's denim jackets, and field jackets, Harrington jackets… Truly, the list goes on.
What we're saying is that this fall, the chore coat is the way to go if you're looking for something different to shake up your outerwear.
How to wear a chore coat
Swap in a chore coat whenever you might otherwise add a top layer like a shirt jacket.
If you're someone who likes your top layer to be a little longer, you're going to love a chore coat which sits lower than the natural waist line (where coats like jean jackets and Harrington jackets hit).
Shop chore coats
3. Olive Accents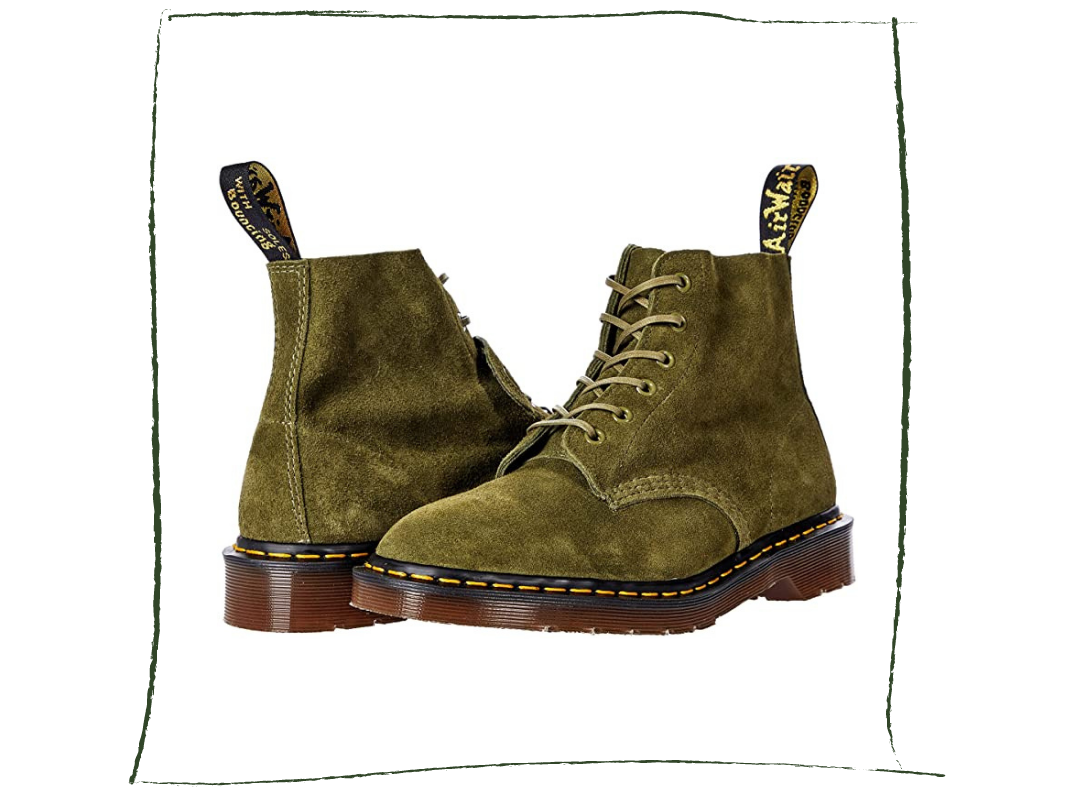 There's just something about the leaves turning that makes Team SG want to see guys dressing like they're about to get stuffed into a Thanksgiving cornucopia.
An olive or even moss green shade looks totally right for right now, like the Dr Martens above.
How to wear olive this fall
Consider this rich fall color for accents like shoes, gloves, scarves, and socks.
Shop olive accessories
4. Pleated pants
If you head to our Shop page, you'll see we've been pushing pleated pants for fall to everyone from college guys to cool dads.
Pleated pants are for everyone, and they look cool now that they're not so oversized and stuffy.
How to wear pleated pants
Wear yours just like you would any pair of pants. Dress 'em up with an Oxford shirt, or down with a pocket tee and Fall Essential #2, the chore coat.
Don't be afraid to tuck your shirt in when wearing pleated pants, even a t-shirt. Go for a French tuck to avoid a stuffy vibe.
Pants that sit higher benefit from letting folks know where your waist actually is.
You'll look cool, not nerdy! Promise!
Shop pleated pants
5. cozy, textured materials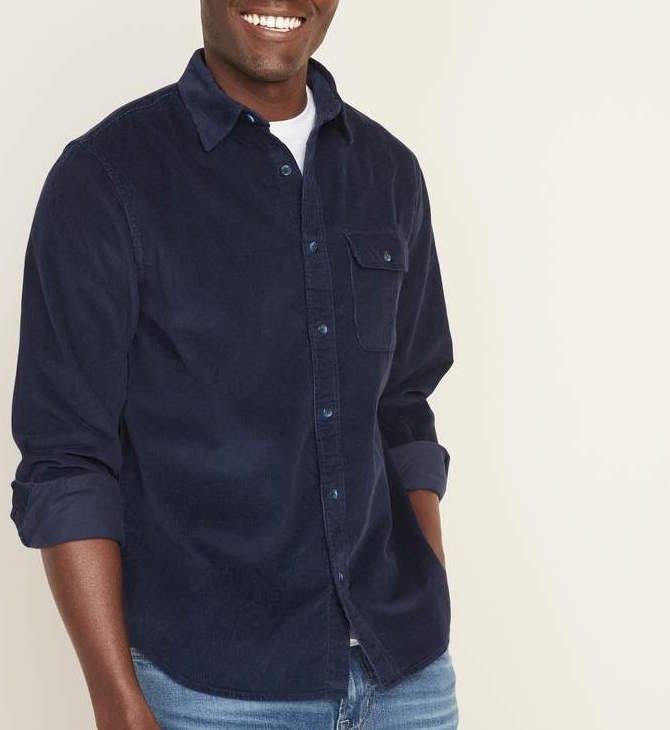 "Luxe" meaning anything cozy that makes you feel like the physical embodiment of the hygee movement.
We're talking corduroy, yes, but also suede, shearling, cashmere, even velvet. Don't be afraid to get cozy with it this fall!
Shop cozy textures
6. Yellow everything
Okay, this is less of a trend and more of a plea.
Guys! Wear more yellow in the fall.
It's such a fun and unexpected pop of color in an outfit, and makes you feel like you just escaped from a cornucopia centerpiece (in a good way).
And don't be afraid to get creative with the hue. Maybe you shy away from sunny yellow, but a darker mustard feels right up your alley.
You do you!
Shop yellow for fall
7. Workwear pants in every hue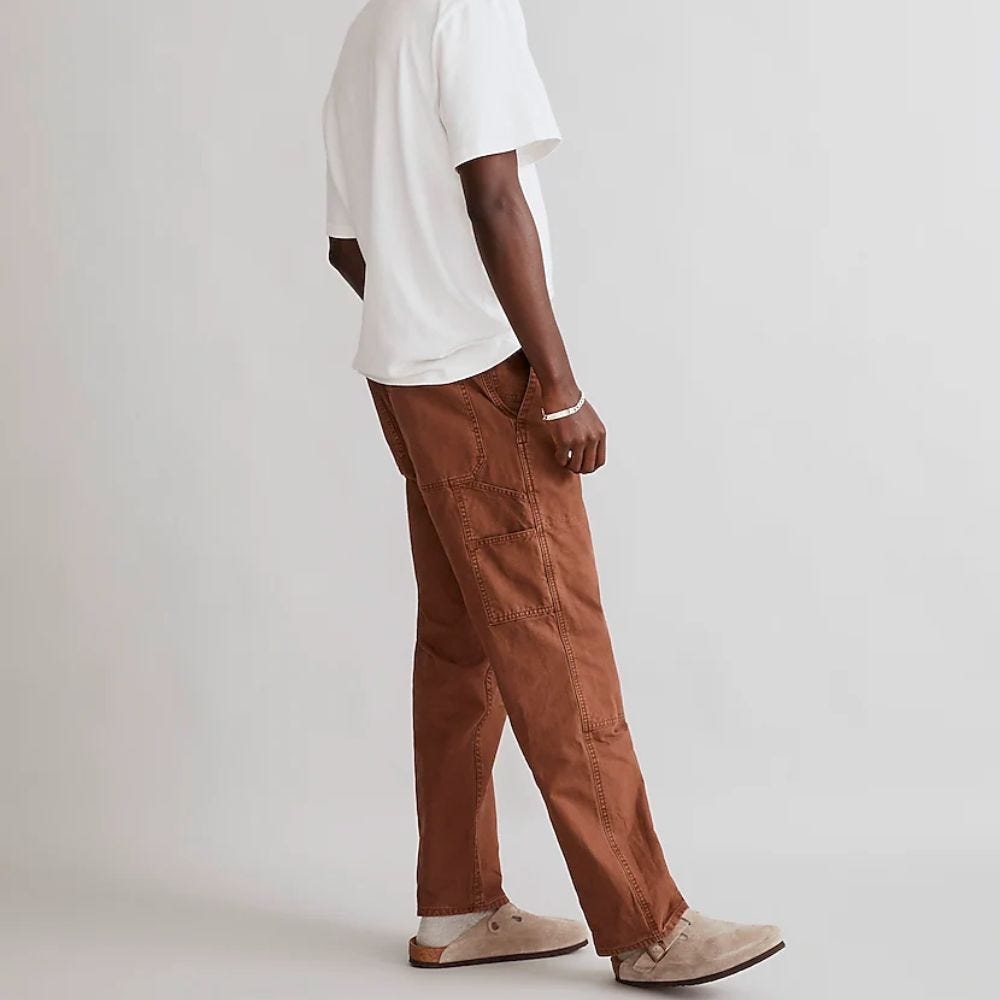 And one more men's fall style essential recommendation:
Okay, okay, henley shirts might not feel revolutionary showing up on a list of the best men's fall style essentials.
But it's come to Team SG's attention that there are still guys out there who do not own a single henley shirt! Long-sleeve, short sleeve, neutral hued, wild colors…nothing.
If that's you, let this be your sign. It's time to try a henley shirt.
Here at SG HQ, we were trying to think about why a guy might not think a henley is for him, and the two ends of the spectrum we came up with is that you'd be worried you 1) look like you belong on a farm, or 2) look like a douchebag in a club with his shirt unbuttoned too far.
Let me assure you, with the right outfit, you'll look like neither.
You'll just look like a stylish dude who's ready to show a little peek of chest without getting into deep v territory!
How to wear a henley
Think of a henley as the pocket tee's more burly brother. Wear it with jeans. Throw it on over pleated chinos using a French tuck. Wear it with shorts and a moccasin or boat shoe to send out summer.
Shop henley shirts
***

Ready to overhaul your wardrobe with the best men's fall style essentials for you? Team SG can help!
Schedule a video session with one of our stylists, and you'll receive a customized style plan created just for you.