7 Best Men's Fall Style Essentials
Timeless meet trendy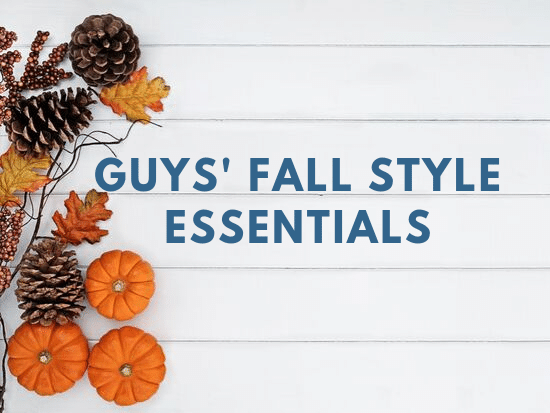 When it comes to the best men's fall style, there's a few timeless elements. Namely? Layers, lots of them. Throw on a henley under a plaid shirt under a trucker jacket and the rest will work itself out.
As for the essentials for this season? Team SG can help with that.
Don't worry, you won't need to break the bank to look good this autumn. In fact, you might even have some of this in your closet already. It's just a matter of making the choice to wear something slightly more interesting than defaulting to your go-to's. We're talking, go for the patterned shirt instead of the solid, and the corduroy pants instead of your standard denim.
Below, the 7 best men's fall style essentials to wear this year: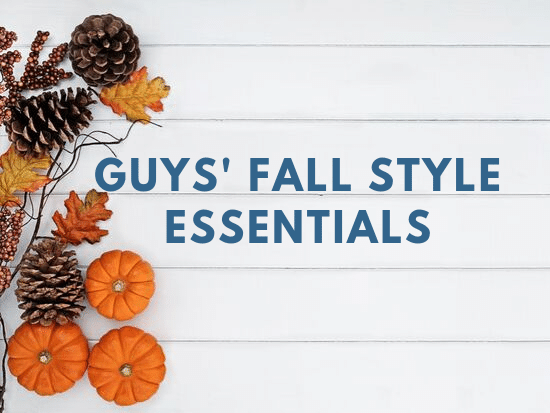 1.Fall Florals
Remember that iconic line in The Devil Wears Prada? "Florals for spring? Groundbreaking."
Well, the thing is, Miranda Priestley's not wrong. It's pretty unsurprising to see a floral print when the weather's nice, but what about when leaves start falling off the trees? That's when things get interesting.
Consider a floral print for shirts, ties, and more in colors that make you think fall getaways instead of Summer Fridays.
// Shop #SGapproved fall florals //
2. chore coat
Gabi's already walked you through five ways to wear a chore coat this fall. So hopefully you're convinced of this cool (but not too cool) coat!
Of course, there's no shortage of fun and stylish outerwear to wear for guys in autumn. There's denim jackets, and field jackets and Harrington jackets…really, the list goes on.
What we're saying is that this fall, this one we're in right now(!), the chore coat is the way to go if you're looking for something new and "of the moment" as the kids say.
// Shop #SGapproved chore coats //
3.tie-dye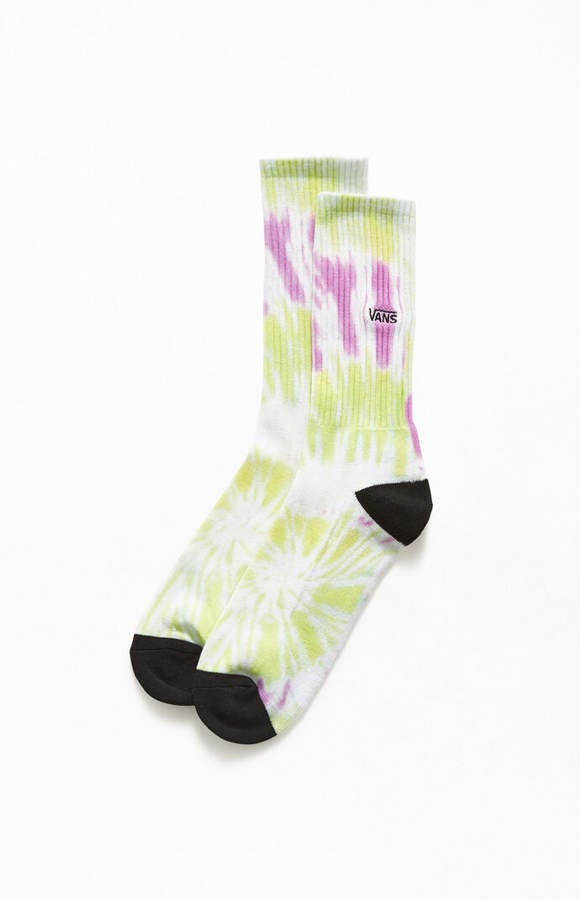 Yes, Team SG is still on our bullsh*t when it comes to tie-dye.
And why not! It's fun and looks cool without you feeling like you're trying too hard. And you don't even have to make a mess in your backyard to whip up your new favorite t-shirt or socks. Just head to the store (or more likely, online) and practically every brand is pushing some kind of tie-dye…yes, even for fall.
// Shop #SGapproved tie-dye for fall //
4. cargo pants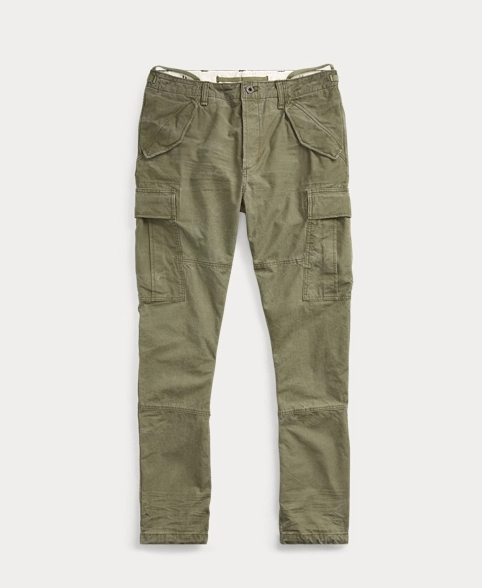 If you head to our Shop page, you'll see we've been pushing cargo pants for fall to everyone from college guys to cool dads. Cargo pants are for everyone, and they look cool now that they're not so oversized and slouchy.
Wear yours just like you would any pair of pants. Dress 'em up with an Oxford shirt, or down with a pocket tee and chore coat (see? versatile!). Just don't—we repeat, don't—keep your keys or wallet in the cargo pockets.
Promise? Okay, cool.
// Shop #SGapproved cargo pants for fall //
5.luxe textures
"Luxe" meaning anything cozy that makes you feel like the physical embodiment of the hygee movement.
We're talking corduroy, yes, but also suede, shearling, cashmere, even velvet. Don't be afraid to get cozy with it this fall!
// Shop #SGapproved luxe fall style //
6. Yellow everything
Okay, this is less of a trend and more of a plea. Guys! Wear more yellow in the fall. It's such a fun and unexpected pop of color in an outfit, and makes you feel like you just escaped from a cornucopia centerpiece (in a good way).
And don't be afraid to get creative with the hue. Maybe you shy away from sunny yellow, but a darker mustard feels right up your alley.
You do you!
// Shop #SGapproved yellow //
7. rugby shirt
Okay, okay, rugby shirts might feel like something you left back in middle school, but we're telling you: they're back baby!
Just skip the backwards baseball cap and anything else from the dredges of your closet that would suggest you're posing for a #tbt.
// Shop #SGapproved rugby shirts //
***

Ready to overhaul your wardrobe with the best men's fall style essentials for you? Team SG can help! Set up time to talk with a stylist about creating a customized shopping plan just for you.