5 Ways to Wear a Field Jacket
The perfect in-between seasons coat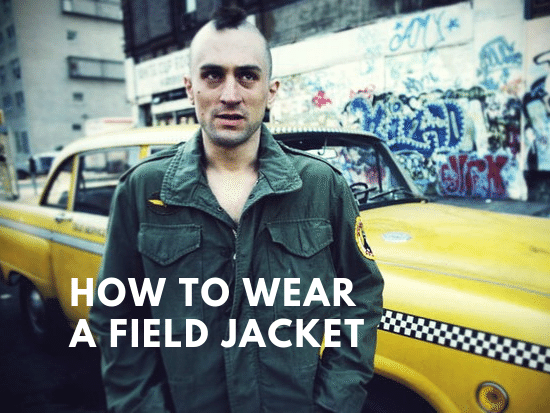 This time of year, there's so many opportunities and ways to wear a field jacket. On a date! To work! To the store! …Okay, have I convinced you yet? I mean, it shouldn't be hard. This is an uber-versatile cool weather jacket that looks great on every guy.
So we're good then? Great.
What is a field jacket, anyway?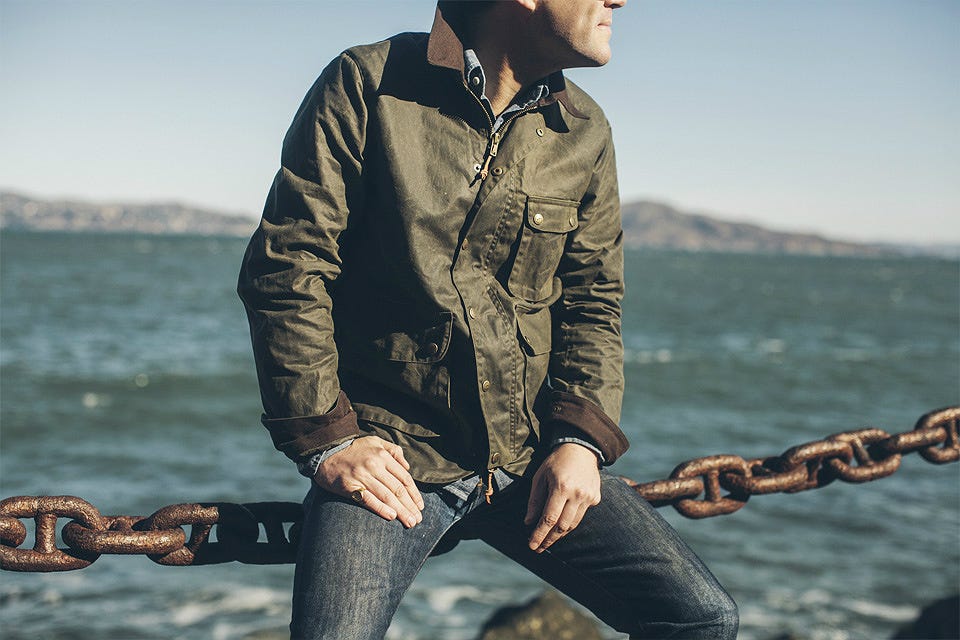 The original field jacket was designed for function, specifically for the American soldiers fighting in the Vietnam war. Generally you'll see this style with two breast and hip pockets down the front, and a hidden hood that zips into the collar.
When made in a waterproof waxed cotton, it's a perfect option to reach for in weather not too cold yet totally unpredictable.
Field jacket outfit inspiration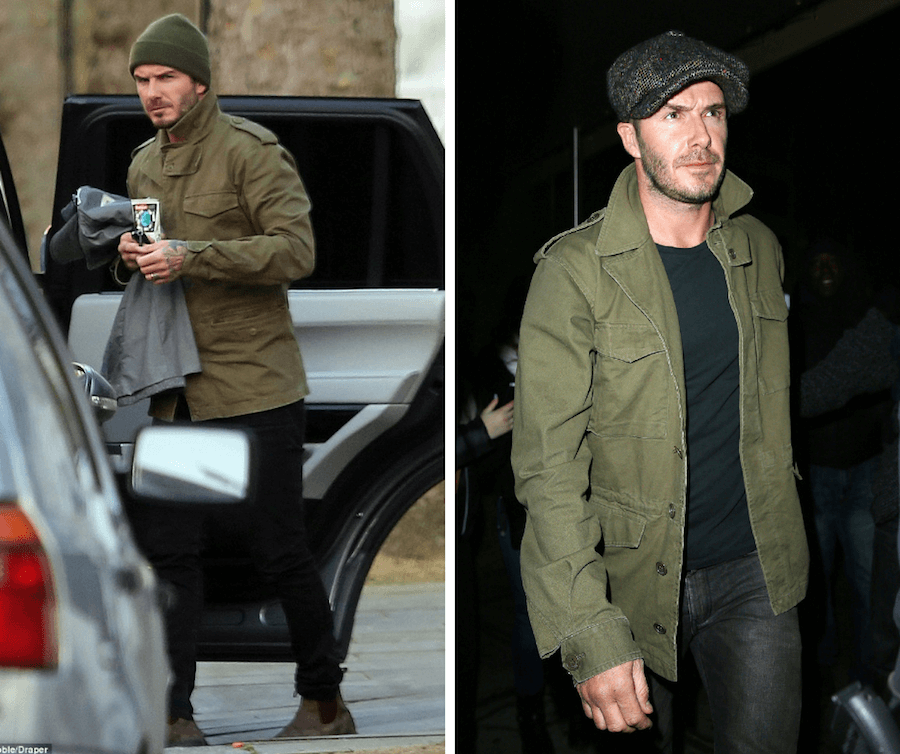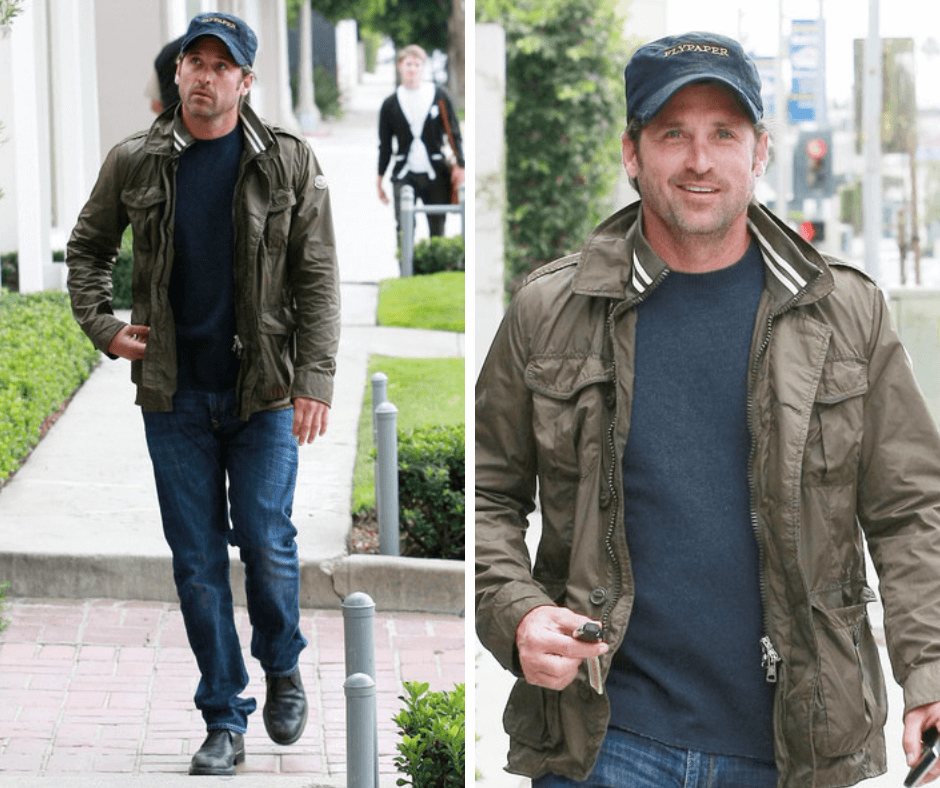 Below, check out five ways to wear a field jacket this fall: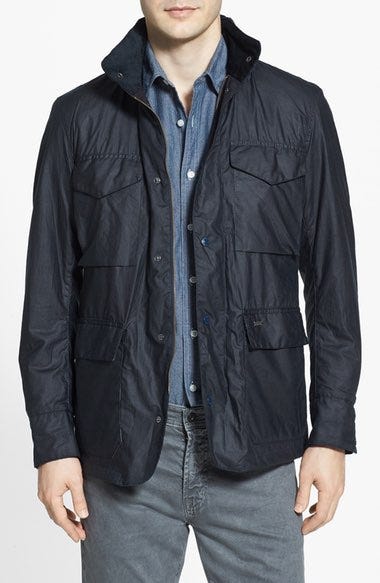 SG Says: This waterproof (!) waxed field jacket from OG outerwear brand Barbour blends function and style for a design that wears well regardless of the weather.
MONDAY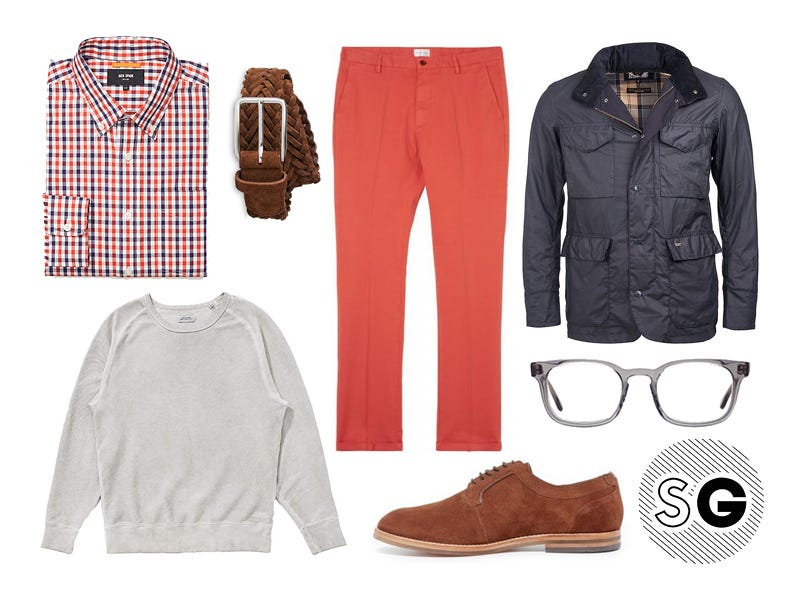 pants: Polo Ralph Lauren, $90 | sweatshirt: Sunspel, $145
derby shoes: 1901, $110 | belt: The Tie Bar, $30
SG Says: Keep a bright shirt and pants combo balanced with a gray layer and brown suede accessories.
TUESDAY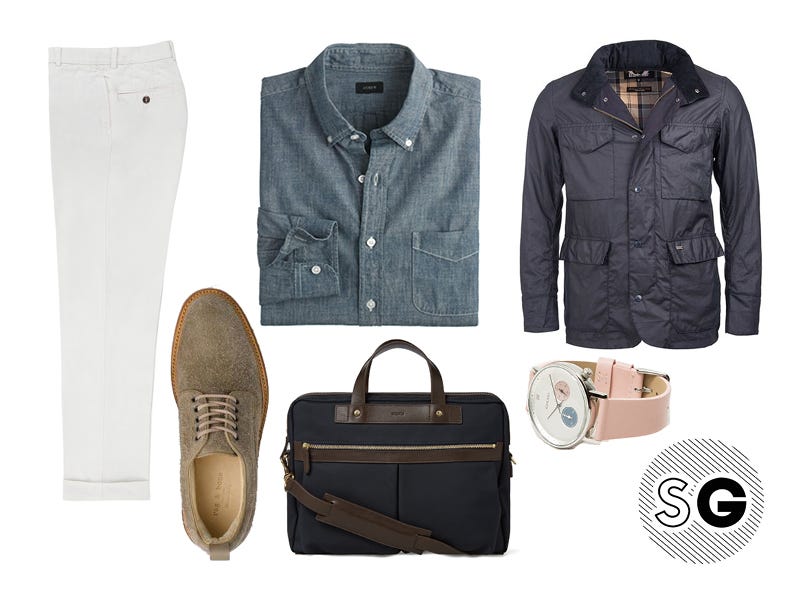 shirt: J.Crew, $80 | watch: Komono, $6 | bag: Mismo, $475
SG Says: It's easy to use navy as a neutral. Why not show how off the rich hue of this jacket with white pants (or white jeans!) and a chambray shirt?
WEDNESDAY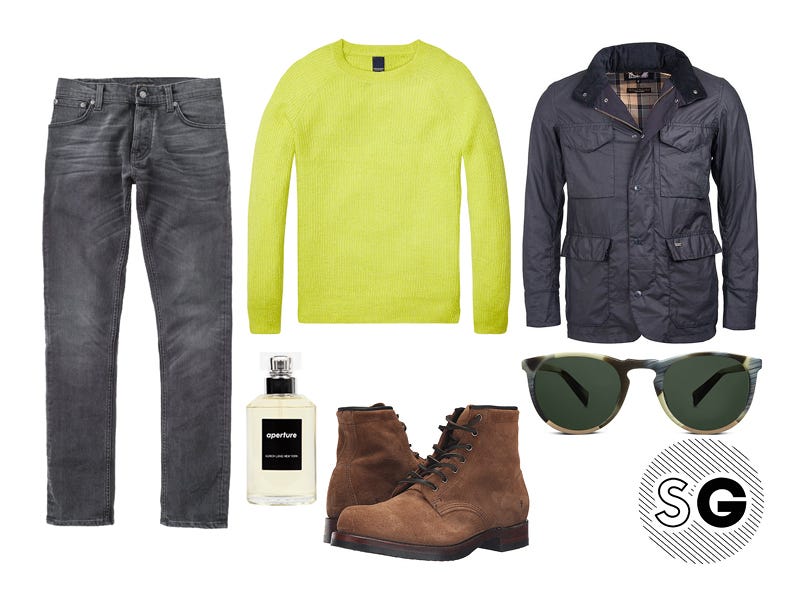 boots: Frye, $378| scent: Ulrich Lang New York, $200 | sunglasses: Warby Parker, $95
SG Says: Here at SG HQ, we are very into wearing yellow for fall. The warm color is the perfect way to add a pop of color to an otherwise more subdued wardrobe palette.
THURSDAY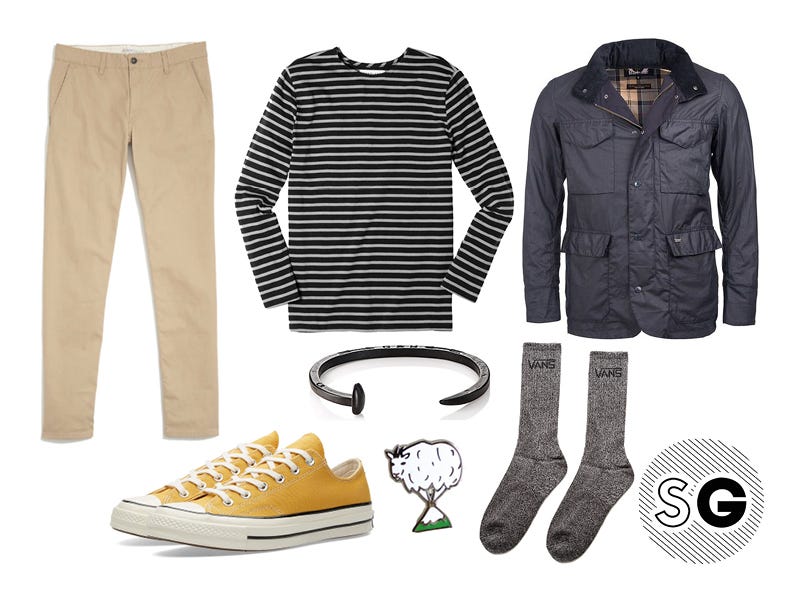 chinos: Bonobos, $98 |shirt: (similar) | sneakers: Converse, $80
SG Says: See what we mean about yellow really brightening up a fall look? In this case, a sunny yellow sneaker in an iconic style.
FRIDAY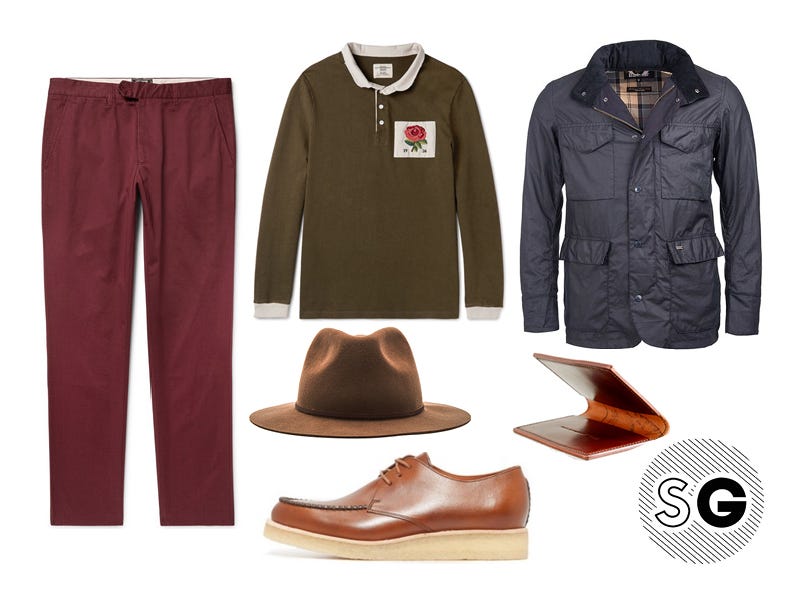 polo: Kent & Curwen, $88 | traveler pant: Banana Republic, $98 | shoes: Clarks, $160 | hat: Brixton, $60 | wallet: First Settlement Goods, $175
SG Says: Use navy as a neutral to help style complementary colors like red and green.
//Shop #SGapproved field jackets //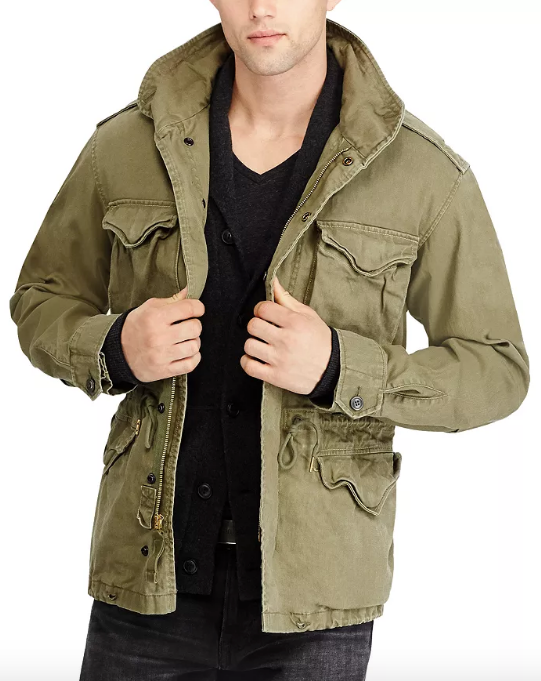 ***

Love this coat, but want a style that's just right for you? Team SG can help! We'll put together a customized shopping plan built for you, your budget, and your body type. Learn more here.
***

Like a phoenix rising from the ashes, Gabi Meyers went from Team SG's first-ever intern to a trusted fashion editor and stylist. She currently lives in Chicago with a very cute dog.