Men's Style Madness 2017: Championship
Elba and Goldblum face off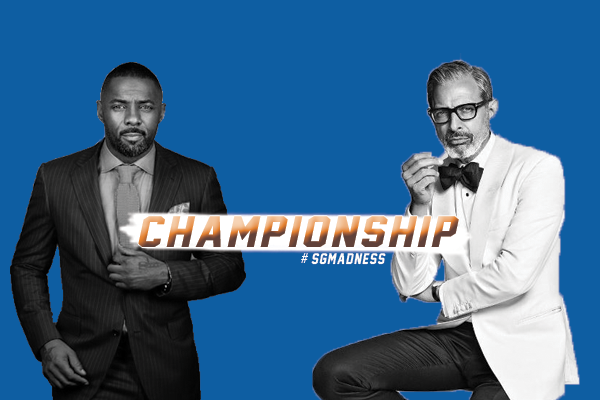 Welcome to the Madness! Voting is simple – pick the most stylish guy below, no log-in required. 
Guys, I have a secret.
When we were first pulling together names for this year's 2017 SG Madness, I didn't even include Idris Elba in the running. Actually, that's putting it mildly. We literally swapped him in the day before the bracket went live (sorry Buzz Aldrin. Maybe next year!).
And now, the British actor is facing off against fellow thespian Jeff Goldblum in this year's championship. From 64 stylish contenders, only two remain. And I didn't have either of 'em even making it to the Final Four in my bracket. Whoops.
All that to say, I'm glad I did make the call to include Elba when I realized there'd be a mutiny if his name wasn't found in our annual roundup of the best-dressed guys we've been scoping from our vantage point at SG HQ.
In my defense, he wasn't quite as visible recently as he'd been in past years, and our ability to scrape together a convincing array of photographic evidence is a key component of our bracket selections. Sure, he popped up on a few red carpets, but not many.
Goldblum, on the other hand, seemed to be everywhere this year, with press junkets for Independence Day and a starring role in the upcoming Thor: Ragnafragglerock ..don't you dare correct me on that name.. keeping him front and center.
While I'm the only one on our team who didn't have JG making it to the final four—let alone the championship—I am happy to see him here. Both men, truly, are stylish studs in their own right.
Below, Gabi and Brittany, who've done a LOT of work for this, scouring the internet for the best photos of all these stylish men (it's a tough job but etc etc..) weigh in on the final two. But in the end, of course, only one can emerge victorious. Who will join Daniel Craig and Ryan Reynolds in the winner's circle? You decide.
First, though, I want to give a shout out to Unilever, via their agency Mirum shopper, for helping us put on this year's SG Madness tournament. If you guys haven't yet, please do go check out some of our favorite products from their wide range of brands here, here, and here. You can also check out Taylor's "final four" grooming picks here.

Jeff Goldblum
Gabi: Jeff Goldblum's style is attainable for every guy. He has a handful of signature pieces that he is able to mix and match for a variety of looks. His preference for slim fit shows that he knows the importance of dressing to flatter your frame over everything else, and the benefits of having a great relationship with your tailor.
Brit: Certified stud. Goldblum's style is as iconic as his dinosaur-chasing, world-saving roles – and I am very here for it. He goes for edgy accessories coupled with classic wardrobe staples. Who else can rock penny loafers, white socks, and a leather jacket like my man Jeff?
Idris Elba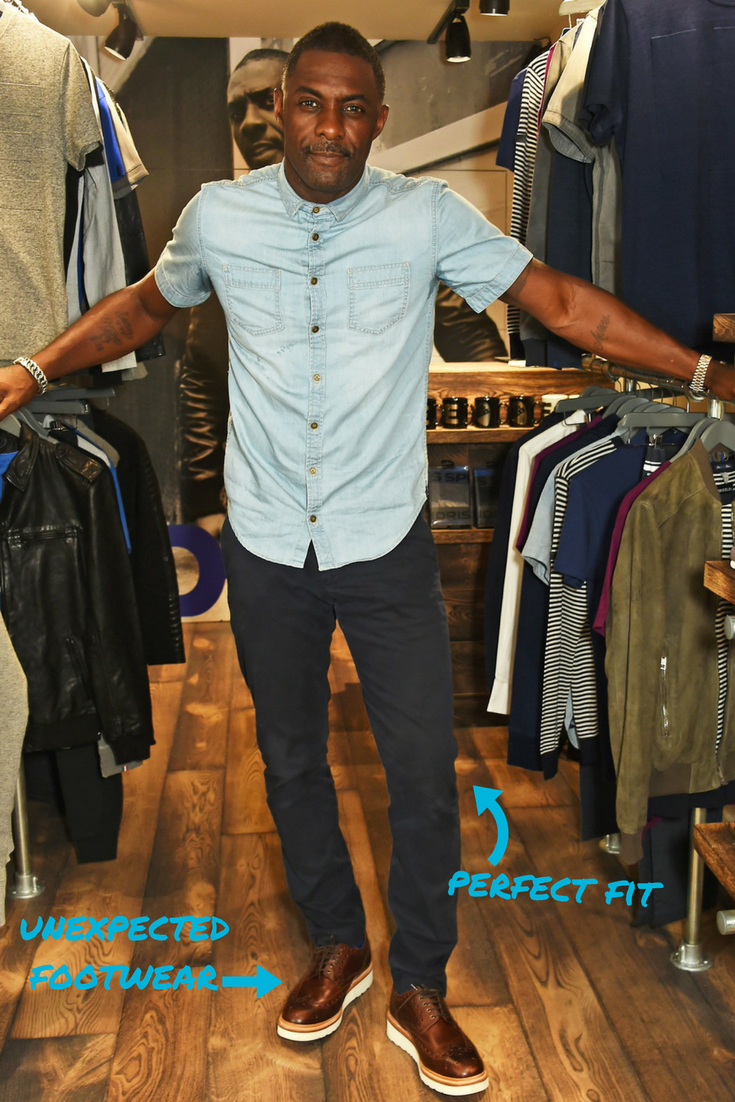 Gabi: Idris Elba's style is equal parts contemporary and classic. Whether it's an unexpected sneaker or a pop of fun color, he knows how to add just enough oomph to an outfit to make it interesting.
Brit: I don't know what I love more, Elba's smooth confidence or his unexpected outfit details. He's never afraid to reach for a bold sneaker with dressy looks or opt for a hat on the red carpet. What's more? He's mastered the tailored but not-too-slim suited style.
[socialpoll id="2432164″]
TELL US:
WHO GETS YOUR VOTE FOR MOST STYLISH MAN OF 2017?
In partnership with Mirum Shopper for Unilever at Target. Thanks for supporting the brands that make Style Girlfriend possible. Shop our favorite men's Unilever picks, including AXE Black Daily Fragrance, Dove Men+Care Fresh & Clean Shampoo+Conditioner, and Degree Men Sport Defense Dry Spray Antiperspirant.