Barack Obama is the Most Stylish Man of 2021
A victory for business casual wardrobes everywhere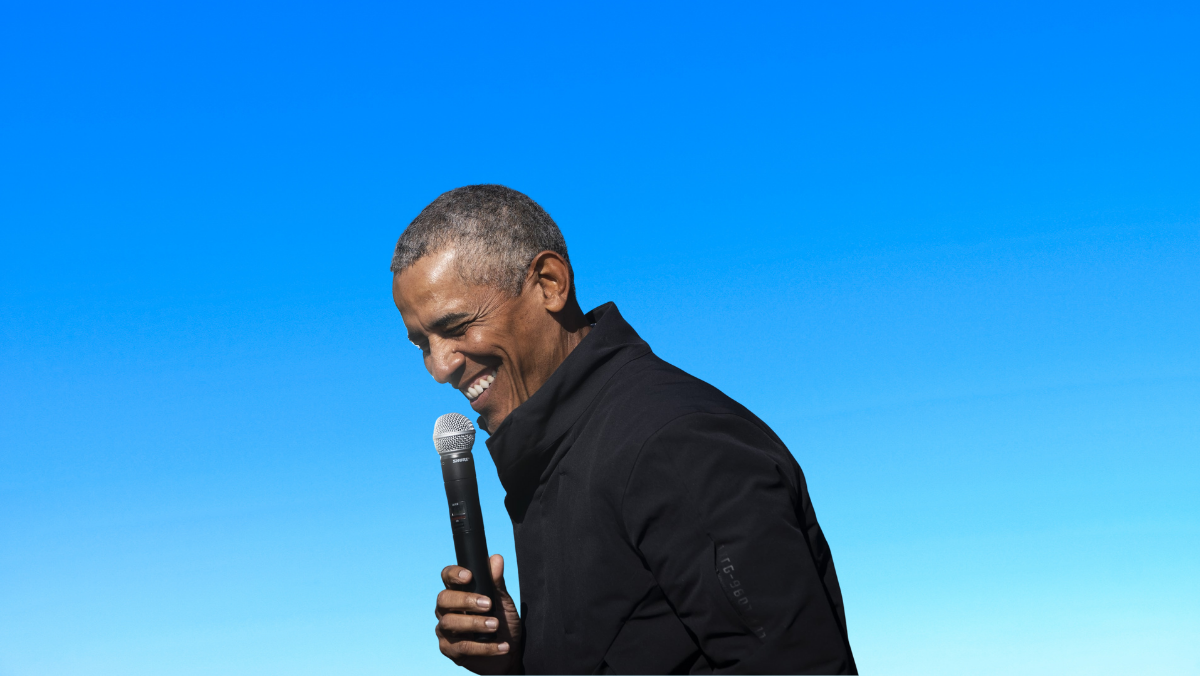 Barack Obama is your most stylish man of 2021!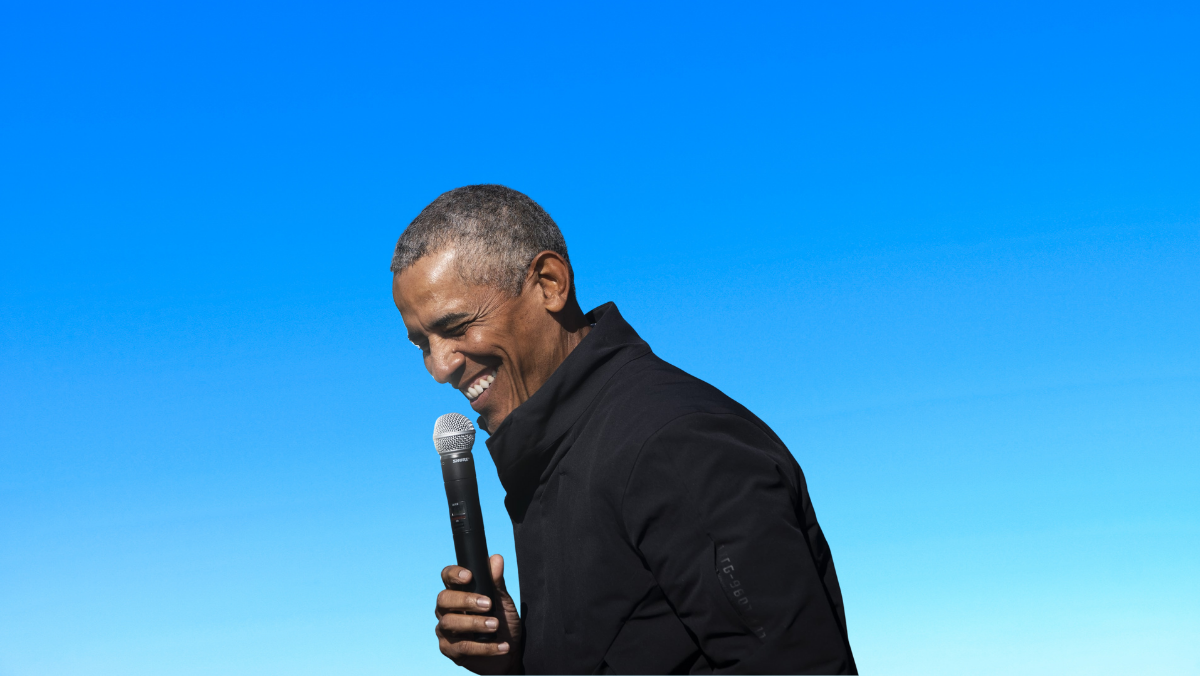 ***
Around this time last year, GQ writer Cam Wolf proclaimed former president Barack Obama was dressing "better than ever."
In the piece, Wolf detailed how now-private citizen Obama had really taken to the more casual wardrobe of an ex-president.
He noted, however, that "[Obama]'s not going to win any MVP awards for getting dressed, but he at least has to be in the conversation for Most Improved Player."
Well, it's time to make room on whatever shelf that Nobel prize sits.
Because in this year's SG Madness, Barack Obama has won the title of "most stylish man of 2021."
In a narrow victory over actor and newly-minted Oscar nominee Steven Yeun, the commander in chief of cool proved that you don't have to chase trends or even consider yourself a fan of "fashion" to inspire others with your style.
Below, 4 reasons why Barack Obama won the title, Most Stylish Man 2021:
1) Seriously cool business casual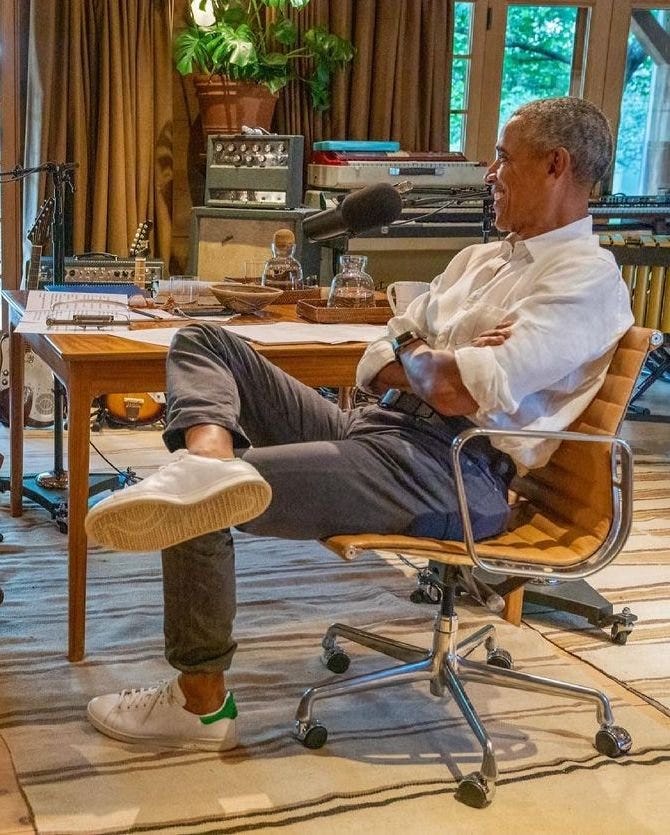 While the former president still has to get dressed up on occasion—such as to attend the inauguration of his former VP in January—the Barack Obama of 2021 is more often found in casual 'fits than suited up.
Giving the Boss a fight for coolest guy in the room, Obama's podcast-hosting outfits like the one above offer a masterclass in how to look in command in a casual setting.
The 5-pocket pants slightly rolled, the tucked in button-front shirt, the sneakers!
RELATED: What are 5-pocket twill pants?
It's worth bookmarking as business casual workplaces across the country begin to open back up and you realize you've forgotten what to wear to the office.
The answer? Basically, this.
// Shop the outfit //
2) An A+ Jacket Game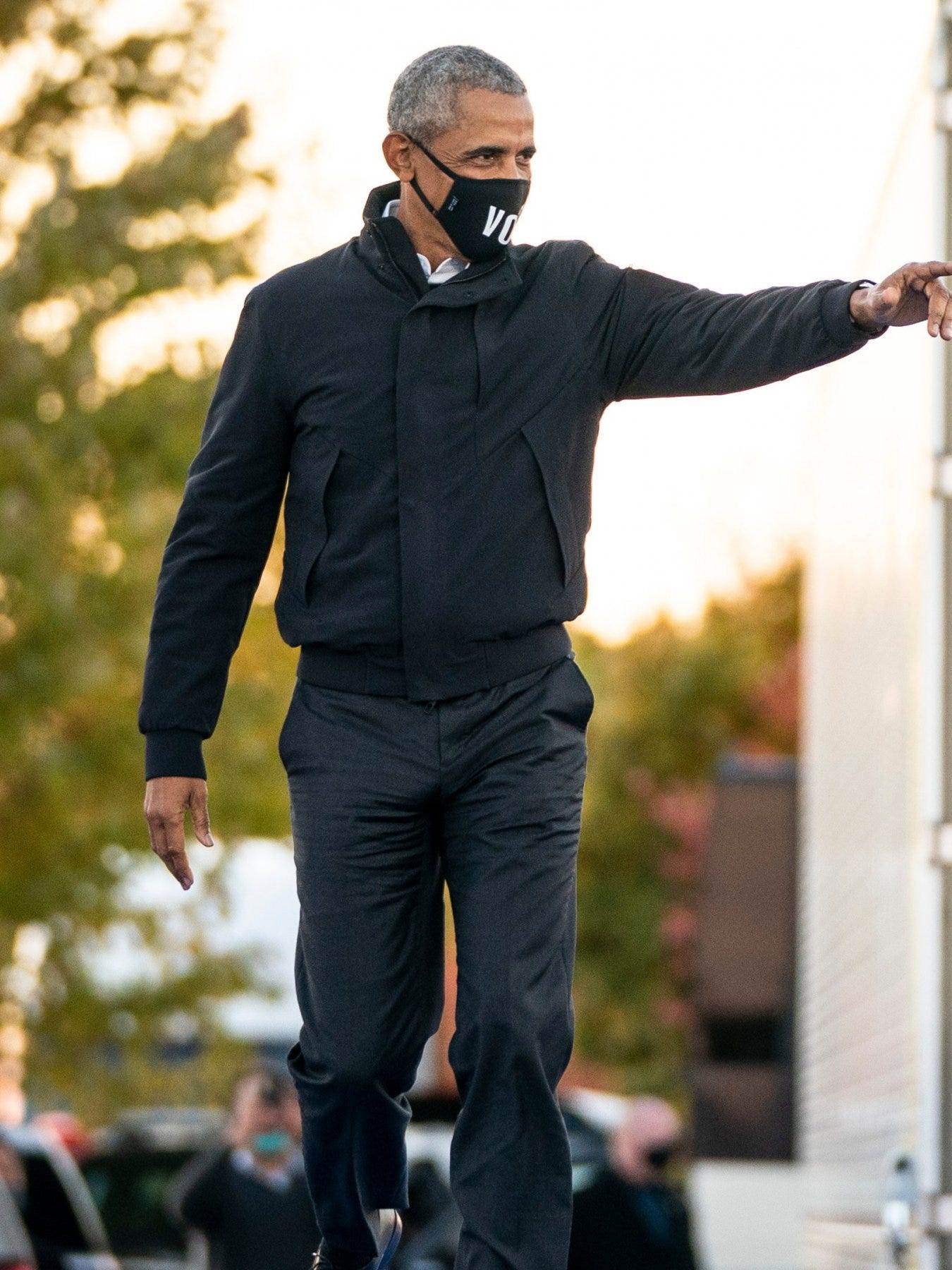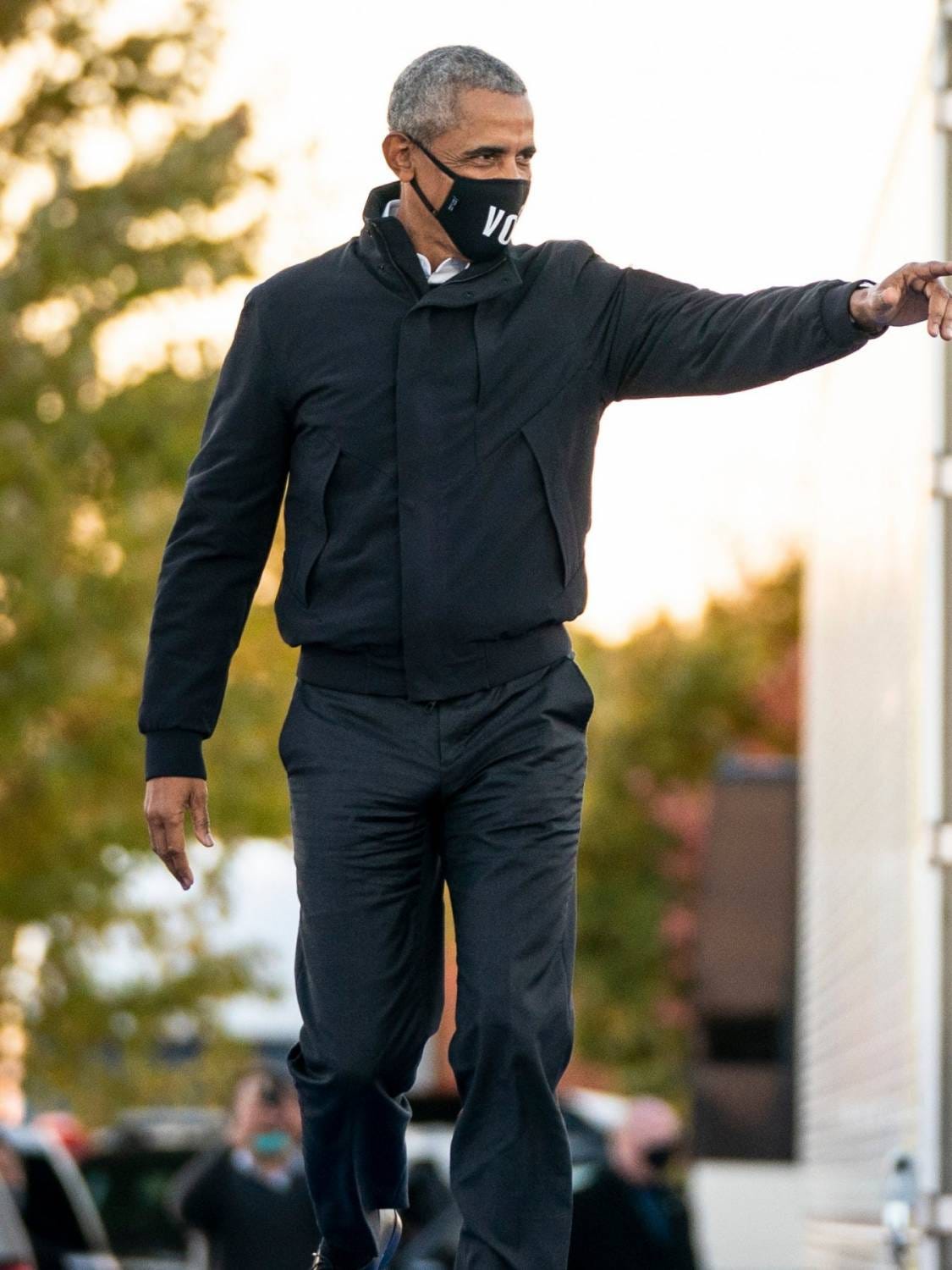 Another area where Obama has received kudos from the menswear set on his style?
Outerwear.
The 44th president knows the importance of a good jacket. And he isn't afraid to a) quietly strut with embellishments like a monogrammed sleeve, and b) wear the hell out of pieces he loves.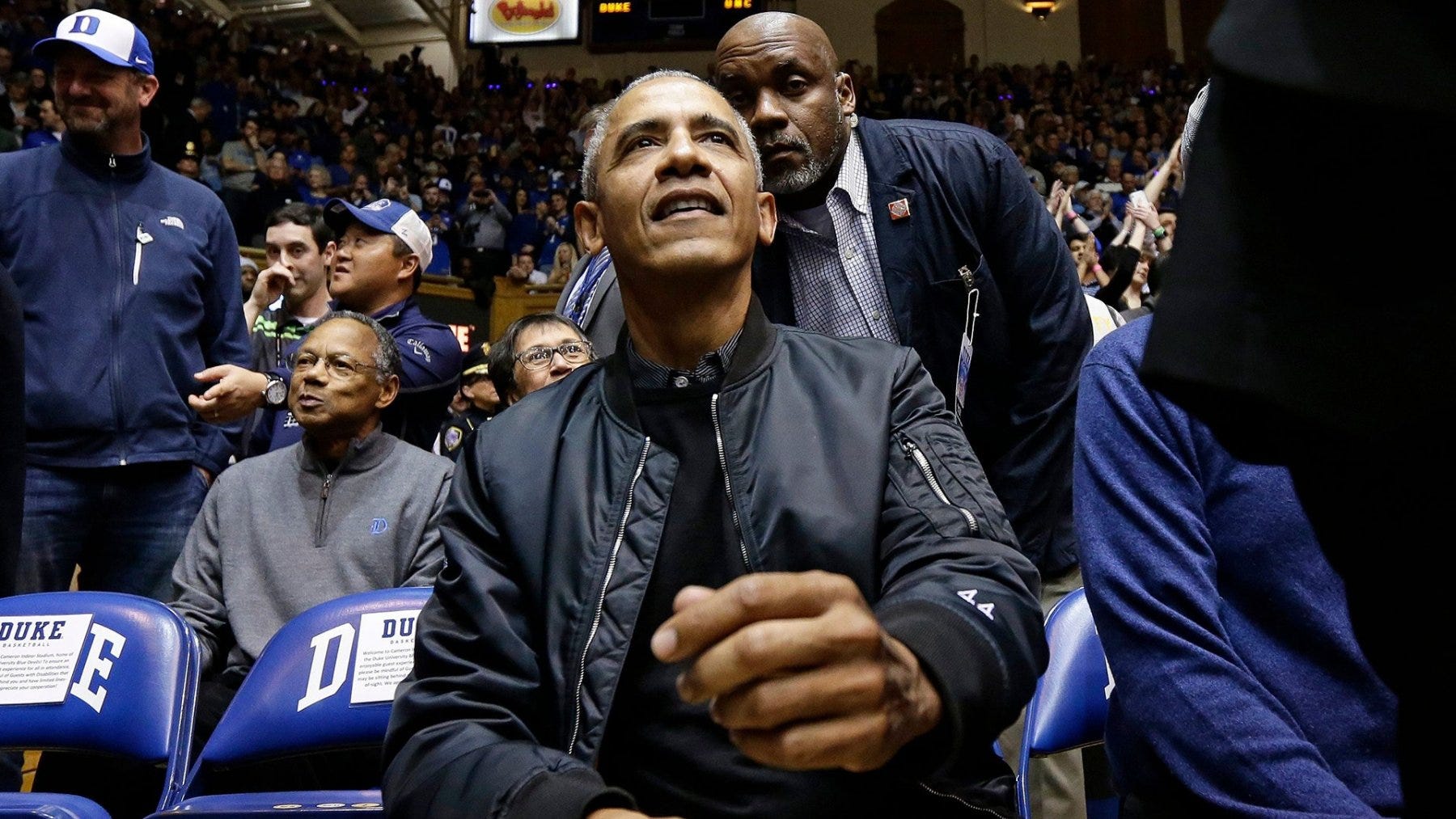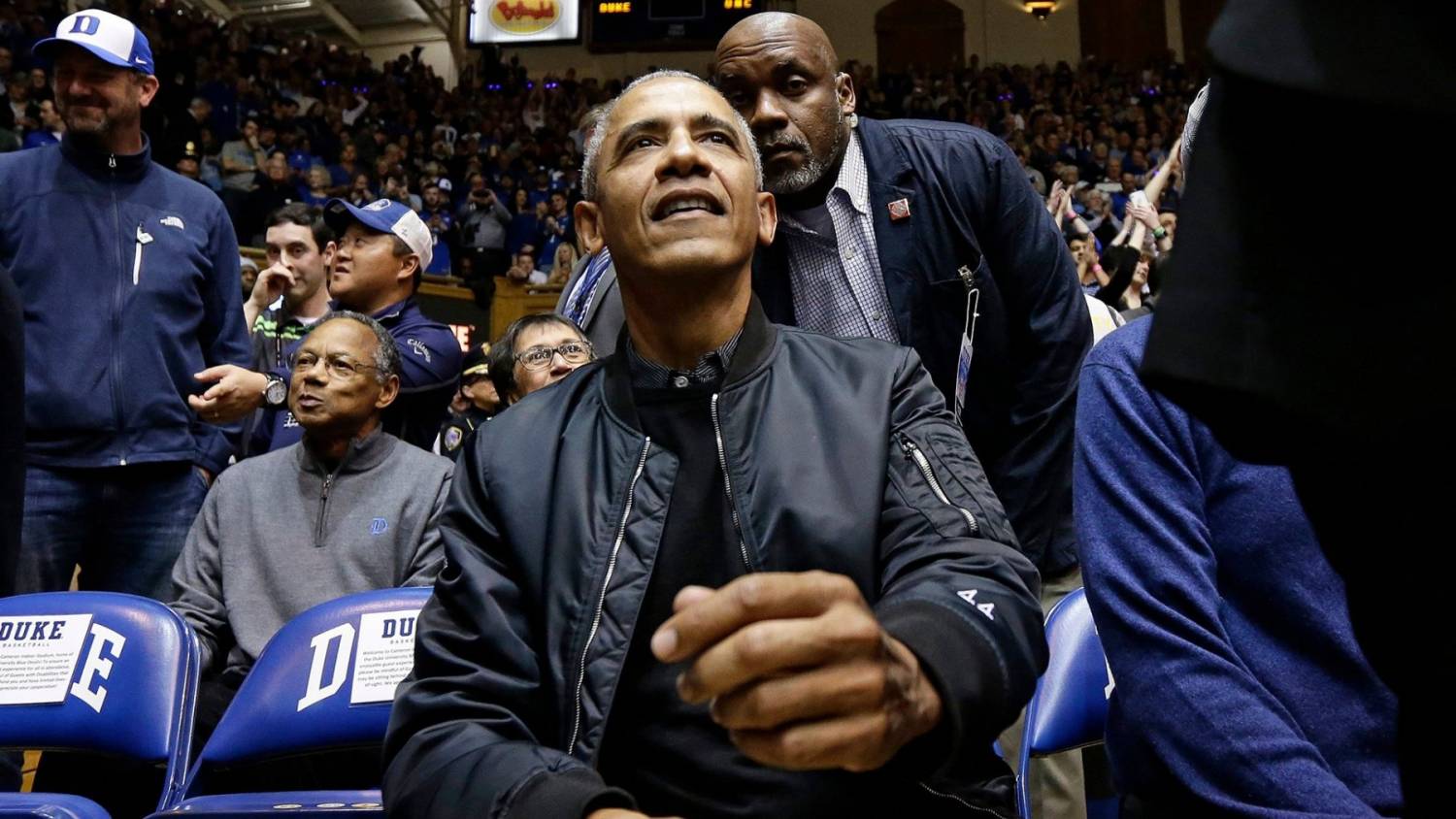 The Lululemon bomber above got plenty of attention when the president wore it to a campaign event, only for it to pop up again when he sported the same jacket on the cover of InStyle a few weeks later.
Shop the jacket:
3) Casual footwear galore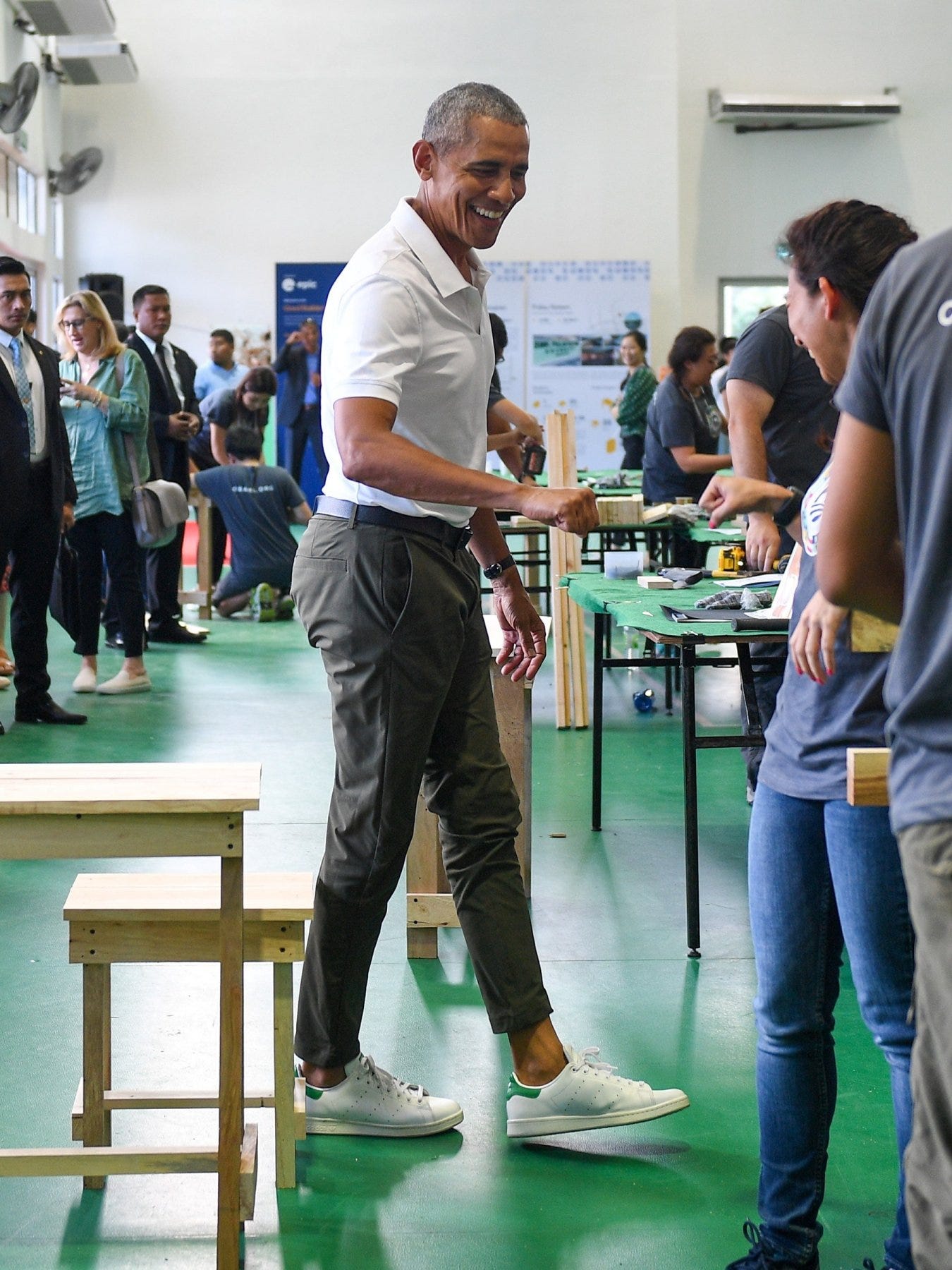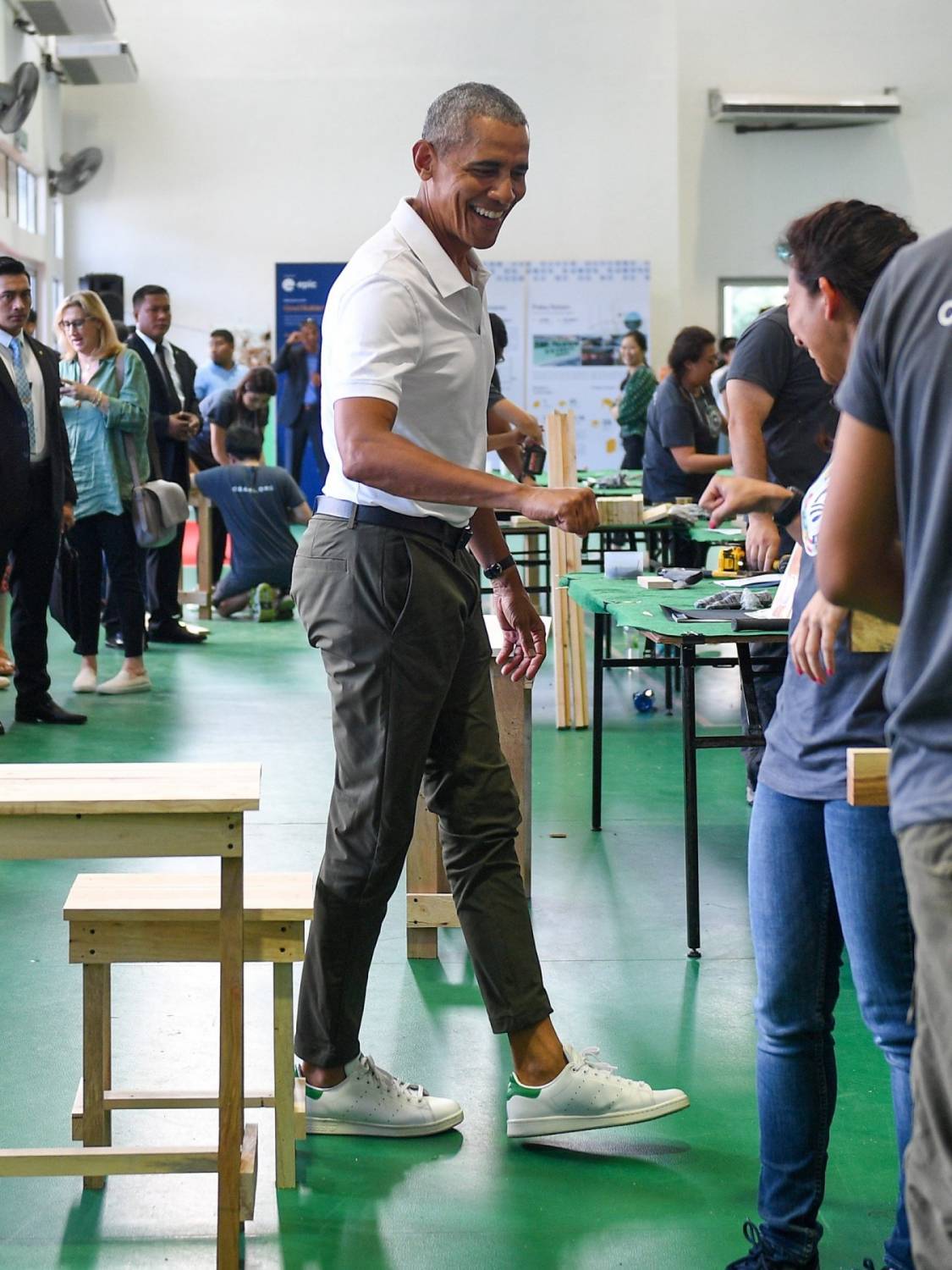 Let's not forget about the former president's newfound penchant for a stylish casual shoe.
When serving eight years in the White House, Obama noted to Vanity Fair that he stuck mostly to navy or grey suits and dark-hued lace-ups because "I'm trying to pare down decisions. I don't want to make decisions about what I'm eating or wearing. Because I have too many other decisions to make."
Now, though, with decision-making reduced to which musical legend he wants to make a podcast with next, the former president is dedicating more time to things like which sneakers to wear with his upturned trousers.
He's worn Stan Smiths and Allbirds sneakers, as well as lace-up boots that suggest comfort and professionalism all at once.
4) Confidence!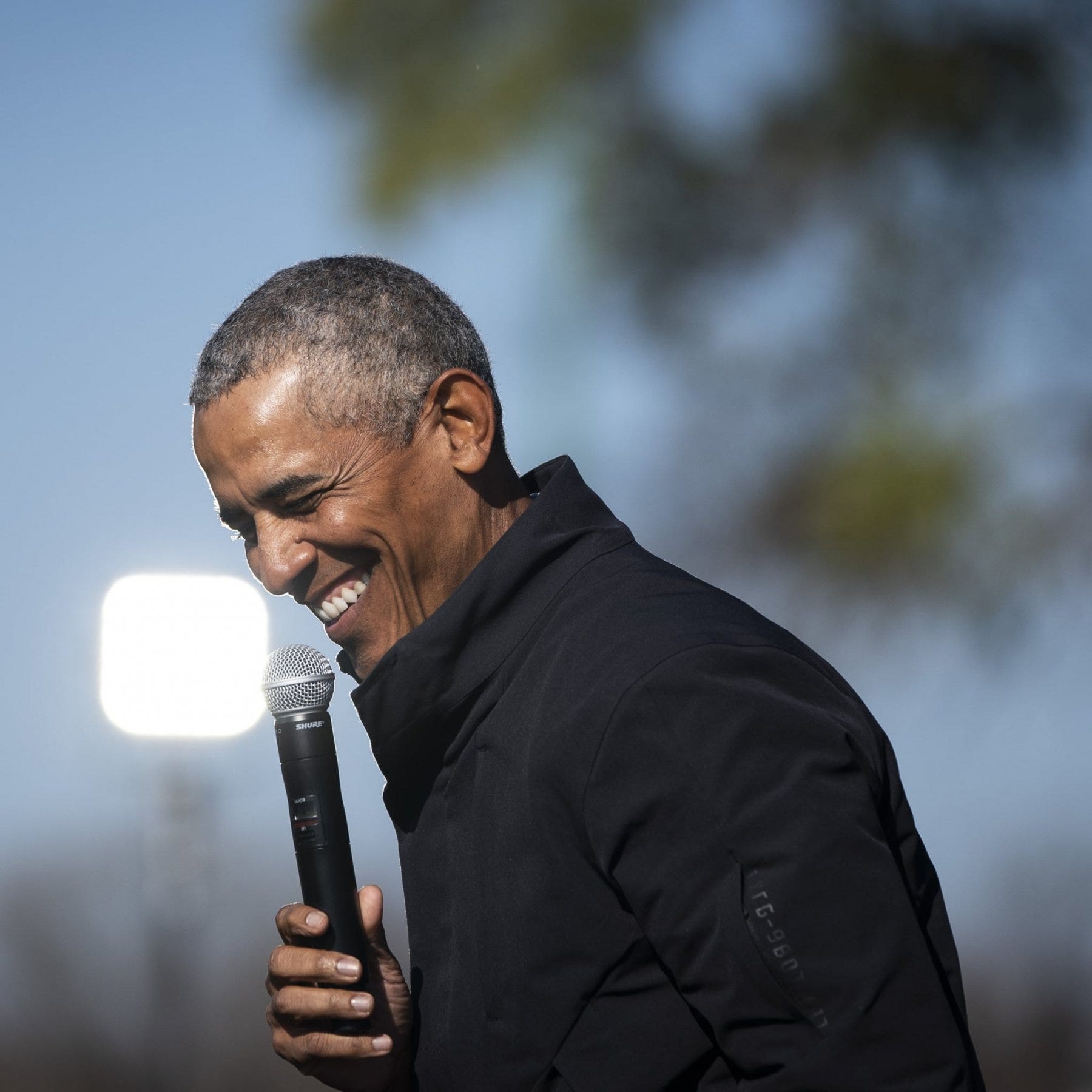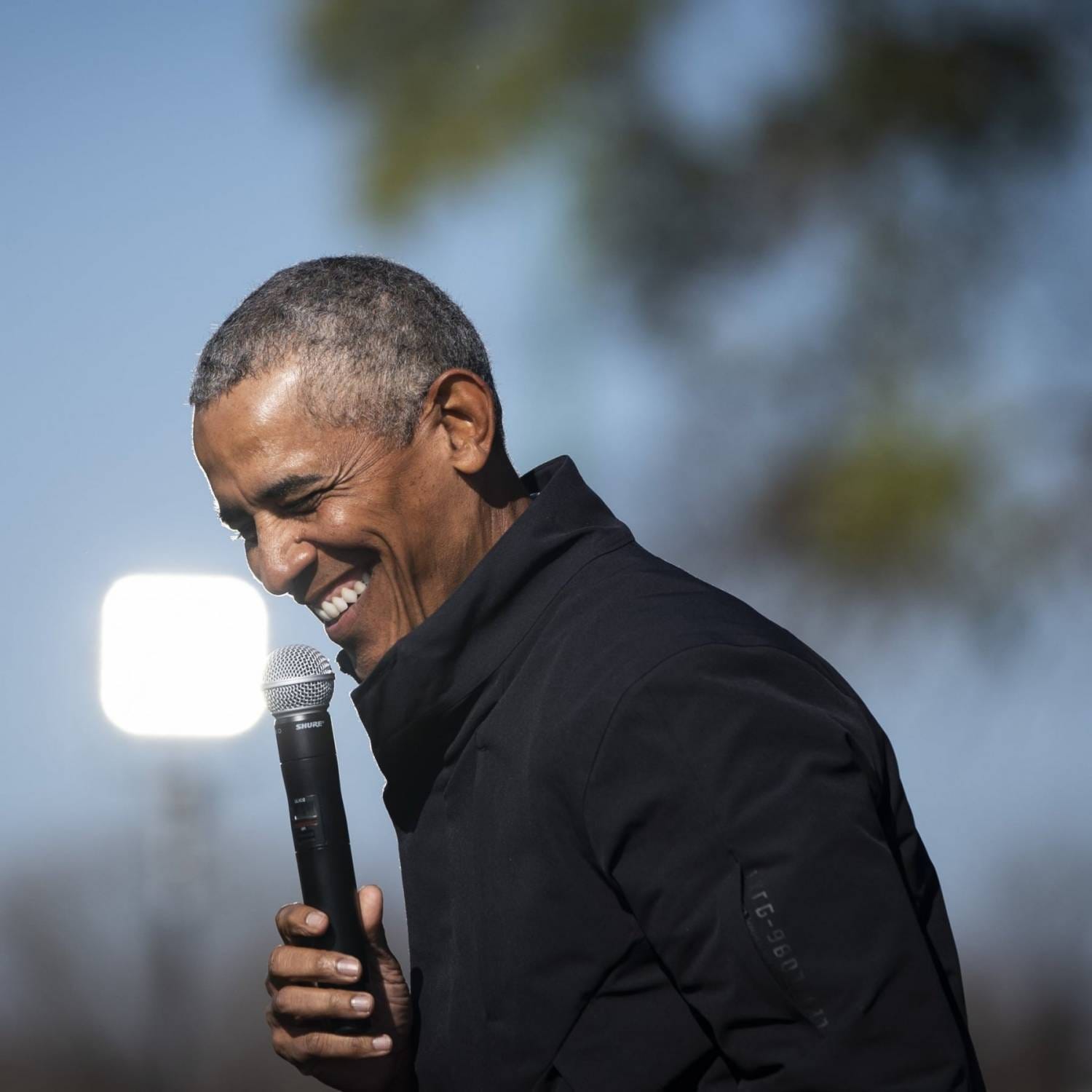 Bottom line? Barack Obama seems like a guy who's comfortable in his own skin, and that is a good look!
Think of Obama as the Paul Rudd of politics. Unproblematic karma is the best anti-aging secret!
Shop Barack Obama's post-presidency casual wardrobe essentials

Your turn! Who did you vote for to win the "most stylish man 2021" title? Head to our DMs or drop us a note at hello@stylegirlfriend.com