New Podcast: Soccer, The Best Guys' Shoes for Summer, and Stiegl-ritas
We're not going to call it futbol
Hello again, we're back with another scintillating, summer-tastic episode of Undressed!
Listen to the podcast on soccer, the best guys' shoes for summer, and Stiegl-ritas
Now, onto the pod!
Sports!
We kick things off this week with a highly informed conversation about the World Cup! Just kidding—we barely know who's playing; we can't decide whether to call it football or soccer; and all we really care about is flirting with boys in bars in the middle of the day and having it not be considered "unhealthy behavior."
We know it's not the best reason to watch (or "watch") sports, but if cheering for France or Spain or Brazil is what leads me to meeting the man of my dreams, so be it!
Song of Summer update
From there, we transition right into another, ugh sorry guys,
non
-conclusive chat about—you guessed it—song of summer! A couple of Ariana Grande songs came out 
on Friday
 (
one
 with Nicki Minaj, 
one
 with Troye Sivan), but neither meet our essential #SoS criteria!
But wait…
Oh, and not long after we recorded Bey and Jay dropped 
a joint album
 (from The Carters)—and while it's good, there are no #SoS contenders there, either. We're going to make the call soon, and believe it or not, we may throw it all the way back to Zedd and Maren Morris and "
The Middle
" if nothing comes up on this week's New Music 
Friday
…
And what about…the Shoe of summer?
Speaking of 
the middle
, you guys, here in the thick of the podcast, we got into a very excitable conversation about a sort of underdog of summer: The espadrille! Wow you guys, I didn't even see my own excitement coming—and no, not just because I didn't read the outline before we started recording. Espadrilles are light, comfortable, versatile, stylish, durable, and not the same shoe every guy will be wearing this summer. We love them, you guys. Love. Them. If you need a nudge in the right direction, might I point you towards the Soludos 
smoking slipper
 and 
original
, as well as any style from 
Rivieras
.
// Shop #SGapproved Espadrilles //
Check yourself
The takeaway
This is just yet another example of why we can't use Harvey Weinstein as the only example of what a "bad guy" looks like. Our best advice? If you find yourself questioning your own behavior, or the behavior of people around you—ask a woman. Ask a woman you trust, who knows you, whom you're close to, who will give you honest feedback. And when she does, listen to it.
And finally, hot takes!
I've made a promise to myself that next week my take will be an observation of something happening in the world… But until then, I'm using this little space to promote my favorite summer drink that I just know you're going to love: The Stiegl-rita!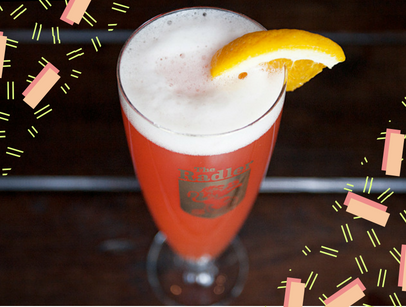 Here's how to make one: Simply combine half a can of Grapefruit Radler Stiegl with a shot of tequila and mix over ice. You can get fancy with a squeeze of lime or a salted rim, but honestly there's no need, these two simple ingredients are enough to take you to hot summer day sipping bliss!
Do it for the culture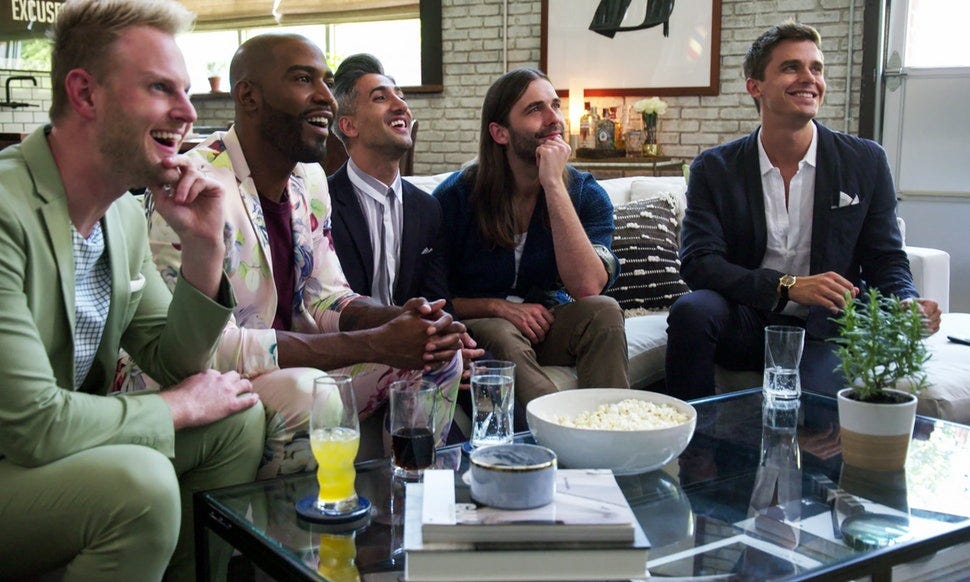 Megan has an actual take and it's actually hot—Queer Eye is back! The Fab 5 barely gave us time to fully dry our eyes from season one before they hit us with another eight episodes of the gang doing what they do best. As a friendly reminder, we stan very hard for this series, and plan to tell as many members of the Fab 5 as we can when we attend events they're hosting in NYC this week… Stay tuned!
TELL US:
WHAT'S YOUR FAVORITE THING TO DRINK IN THE SUMMER? AND WHO ARE YOU ROOTING FOR IN THE WORLD CUP? AND WHAT'S YOUR SONG OF SUMMER!?!

Taylor Davies splits her time between NYC and Sun Valley. She loves writing about menswear, overpriced martinis in dimly lit hotel bars, and cross-country skiing. Not necessarily in that order.