San Francisco Style: A Week in the Wardrobe of a Visual Designer
We're not doing company logo hoodies anymore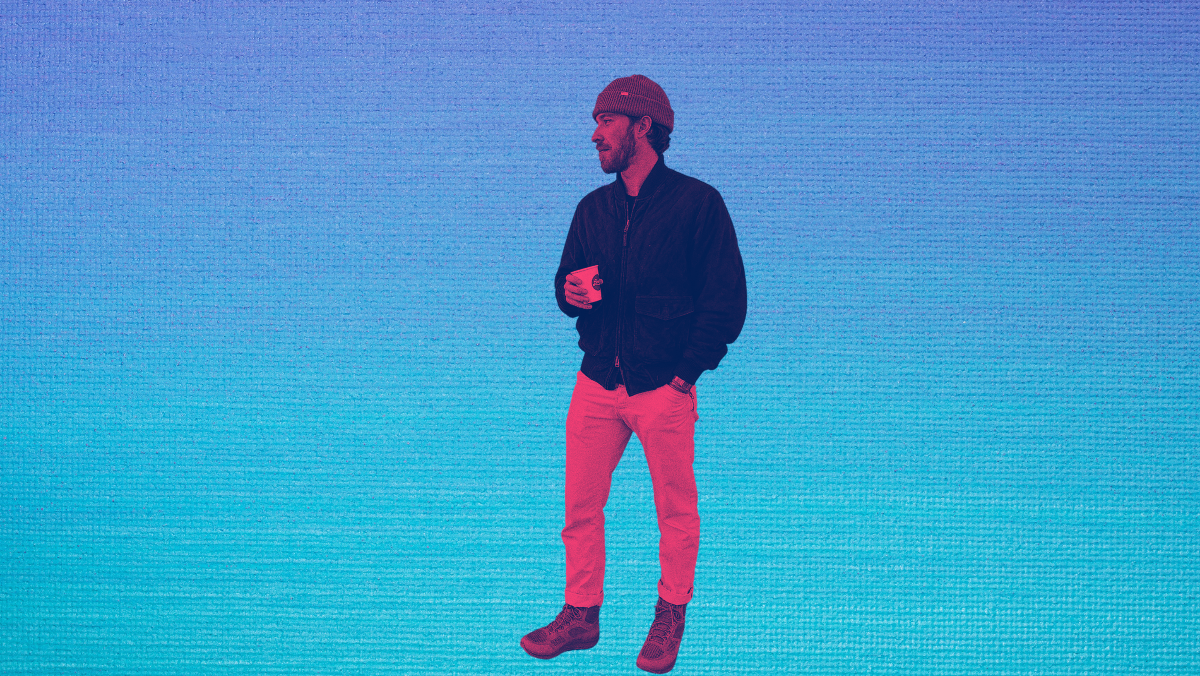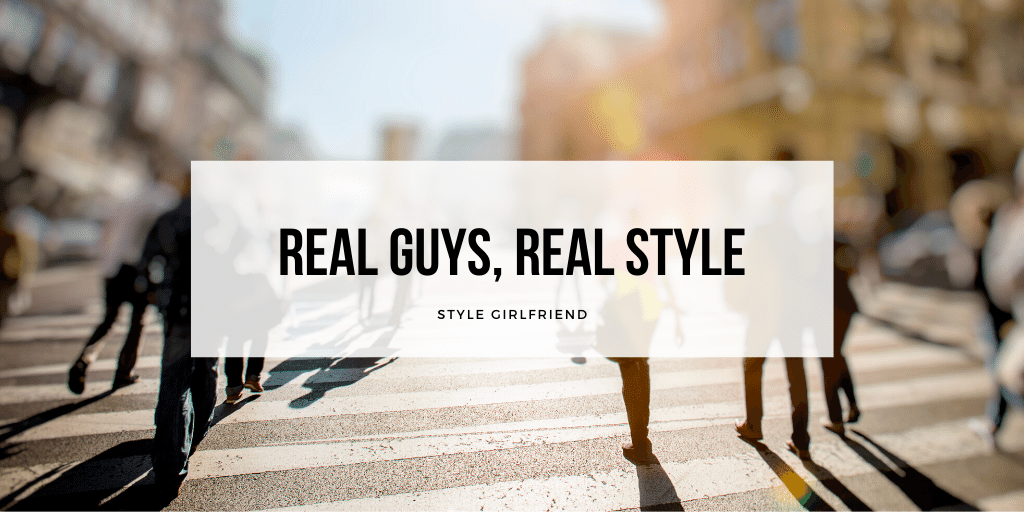 Blame Mark Zuckerberg for (among other things) the bad rap that men get for their style in San Francisco.
From The Social Network to Silicon Valley, personal style and people skills both seem pretty far down the list of guys' priorities.
So you'd be forgiven for thinking every tech bro in the Bay Area lives in ill-fitting pants and an Instacart t-shirt.
Adam Houghton, a visual designer based in the Bay Area, bucks the un-stylish stereotype.
Sure, it helps that he works at Taylor Stitch (a No Jeans January 2021 partner!), maker of stylishly crafted, durable men's apparel.
But his fashion-savvy roots run deep, with a closet full of trendy collabs mixed with classic, have-em-forever pieces.
We asked him:
How has your style changed during the pandemic?
"Honestly, it hasn't changed that much. We've been remote since last March and I've worked from home being a freelance designer before, so I kinda fell back into that rhythm. One thing I took from that was to maintain some sense of routine—to get up and actually get dressed in the morning."
His advice?
"Leave the sweatpants for after work or the weekends."
Below, check out a week's worth of San Francisco style from this Bay Area graphic designer:
Monday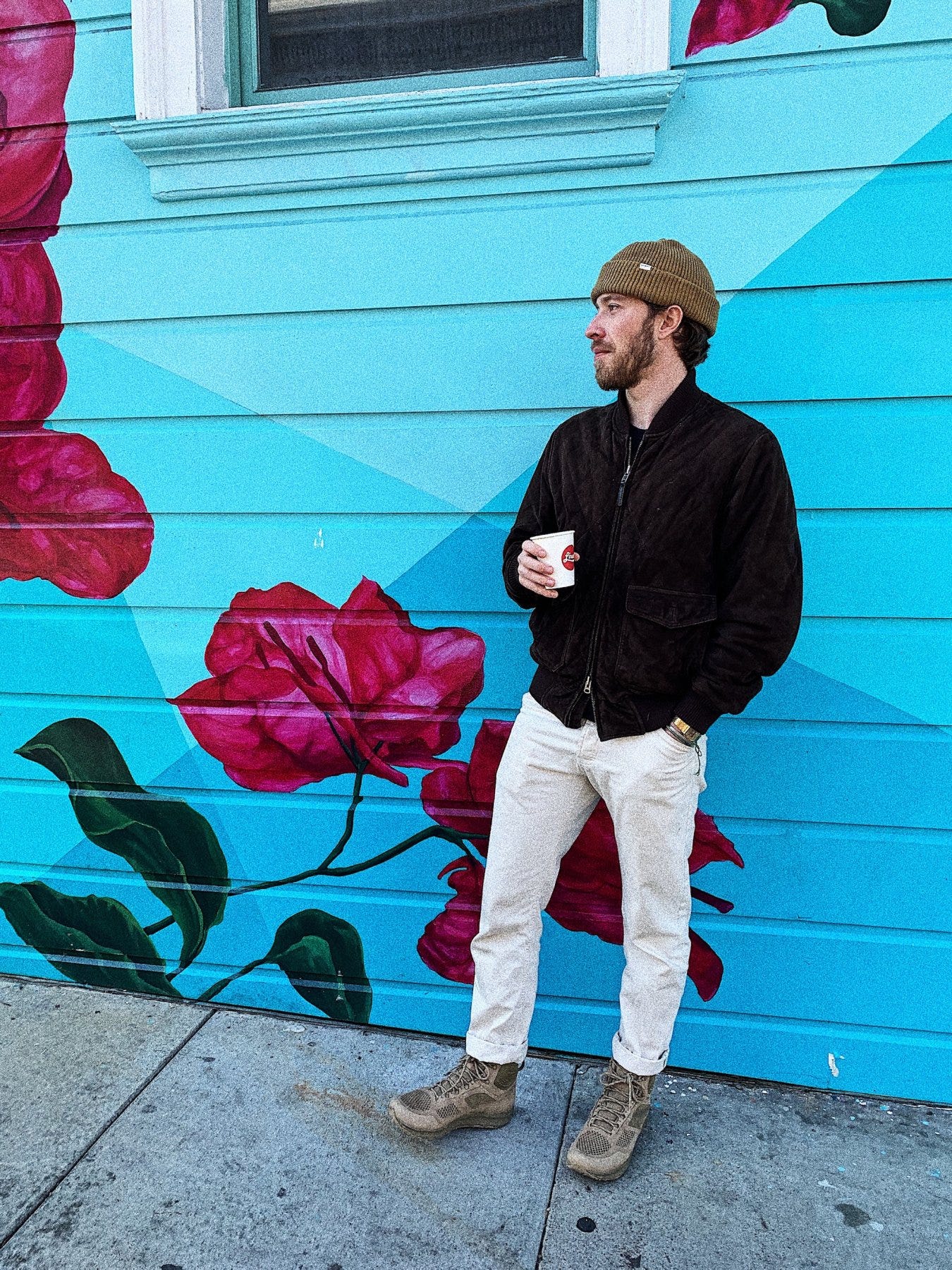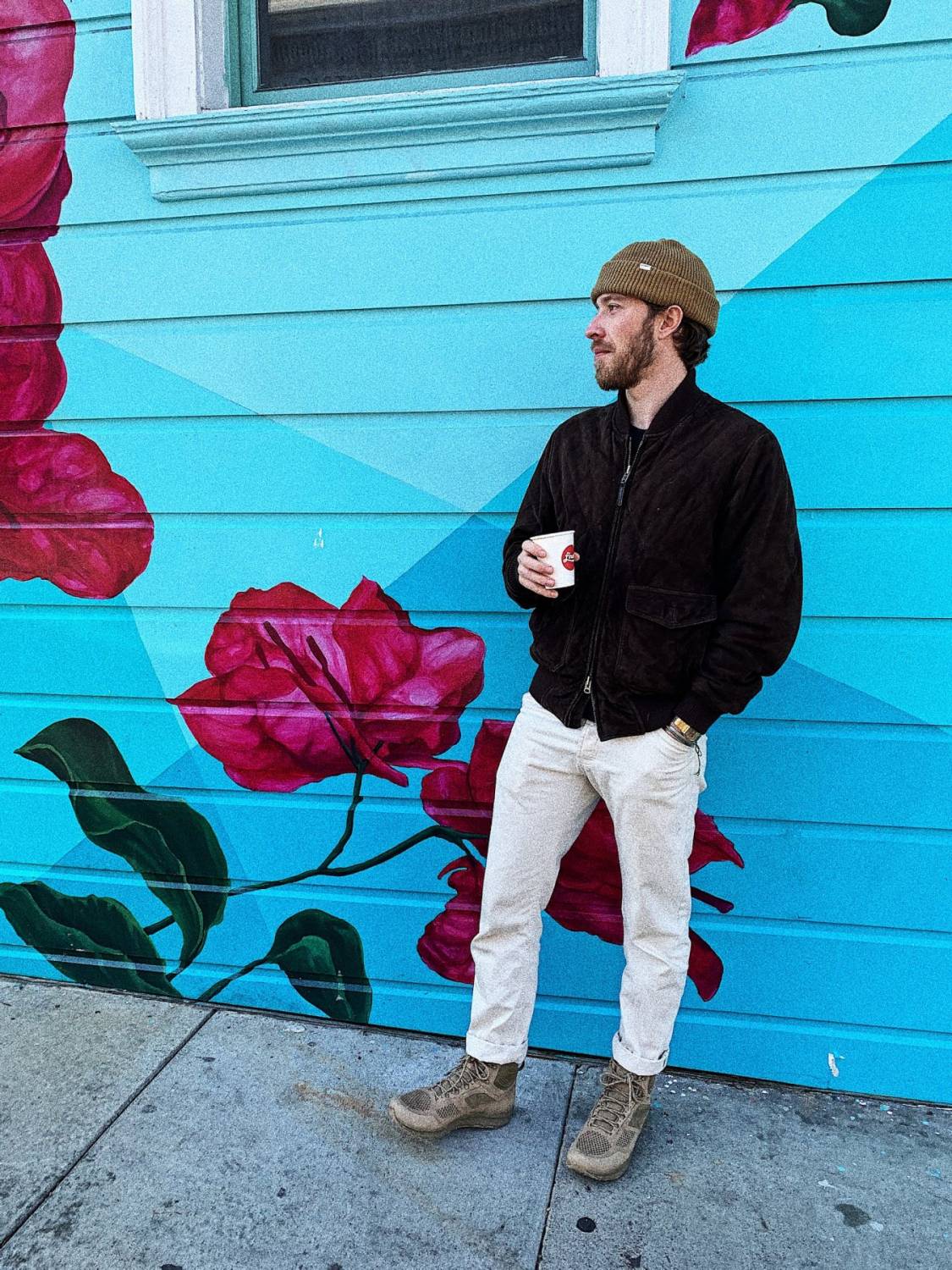 "Out for some morning coffee on a chilly morning in the Bay. My go-to cold jacket is this Golden Bear piece that fits effortlessly with everything in my closet."
Shop the outfit:
Tuesday
"Always gotta get the dog out for a walk even if it's a gloomy day. Gotta add a pop of color and something to keep me dry."
RELATED: 5 Days, 5 Ways The All-Day Pant from Taylor Stitch
Shop the outfit:
Wednesday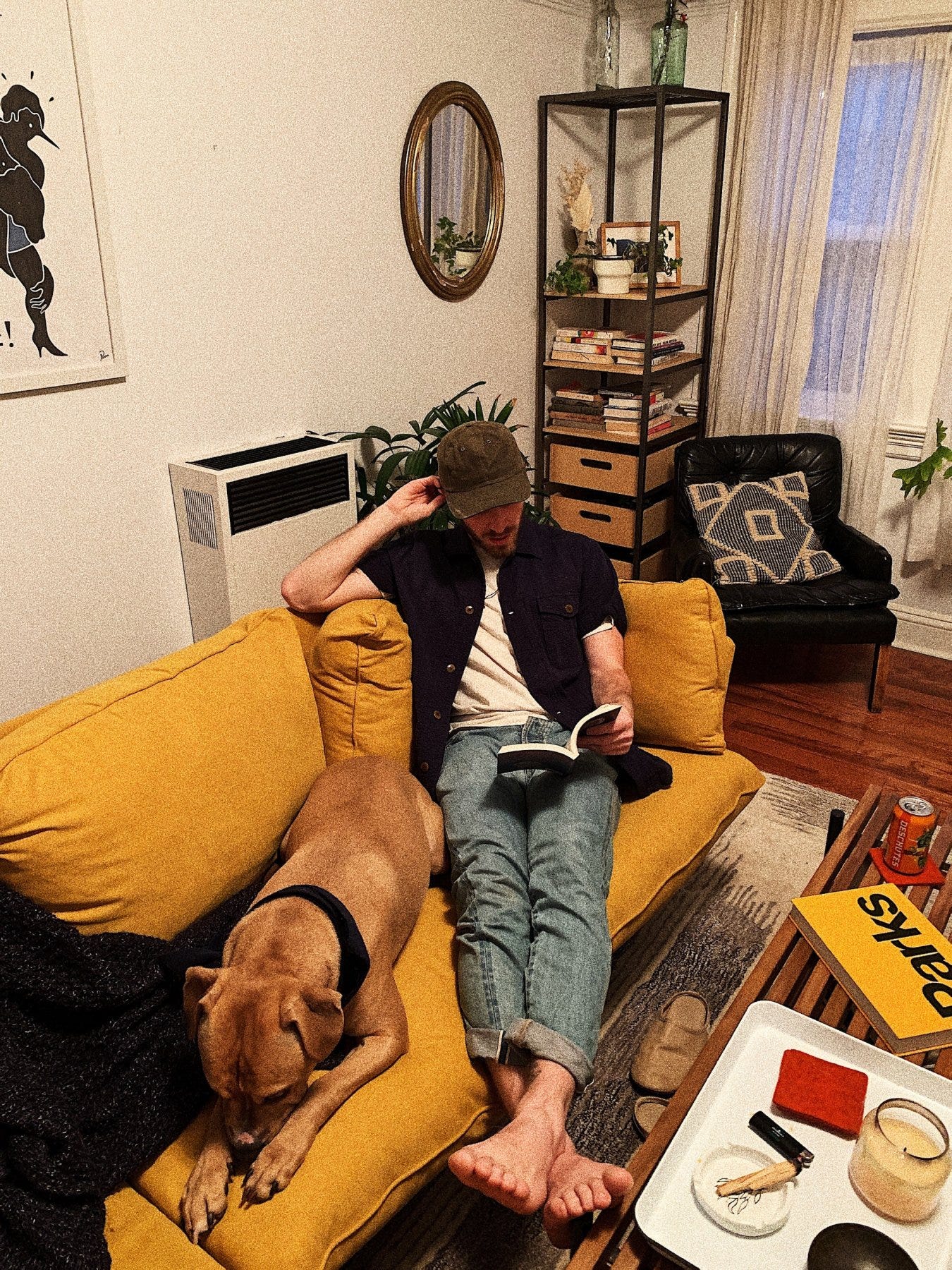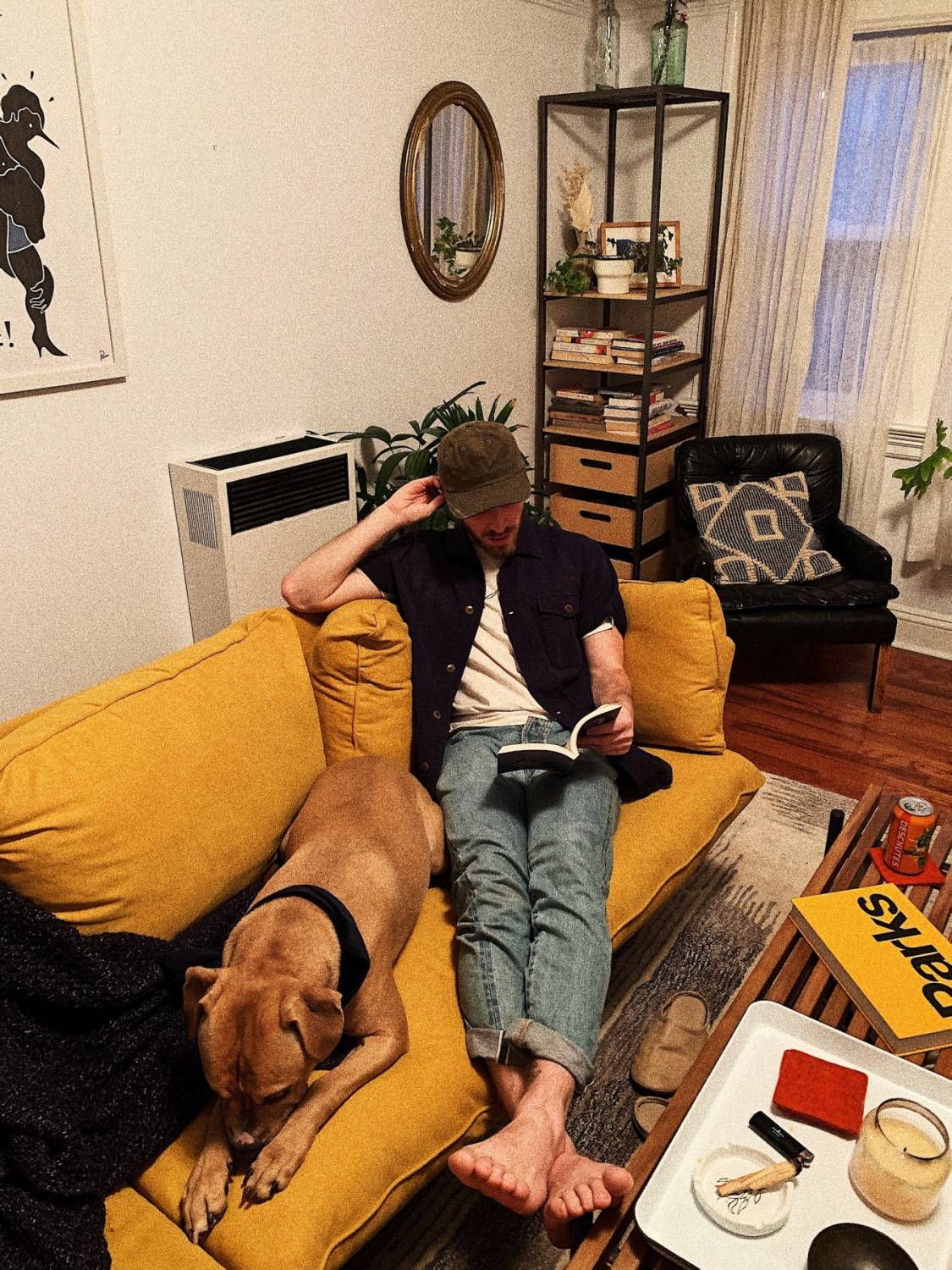 "The pandemic really upped our usage of screens so to unwind after looking at a screen for hours, I'm a big fan of relaxing with a book and a beer at the end of the day."
Shop the outfit:
Thursday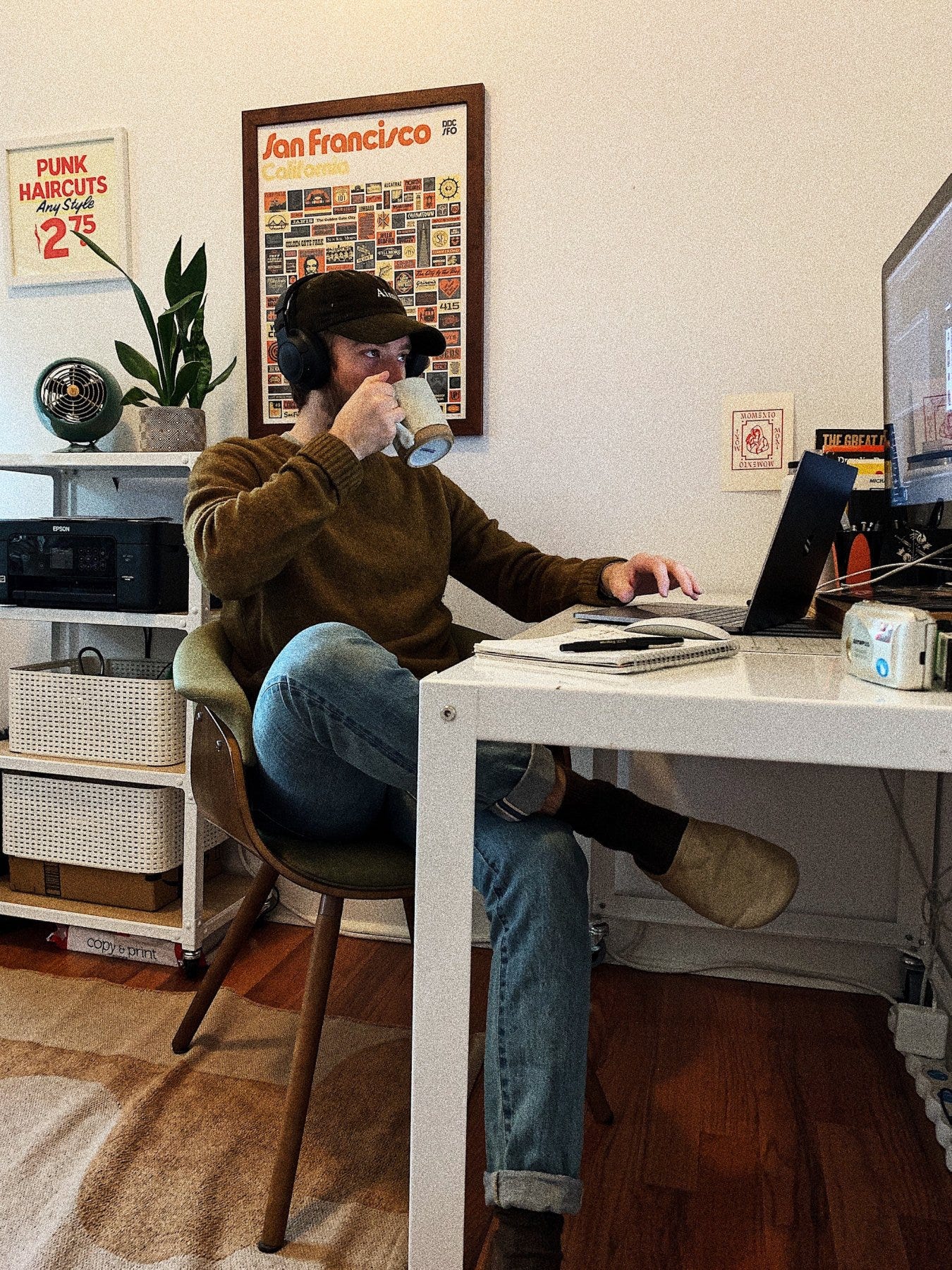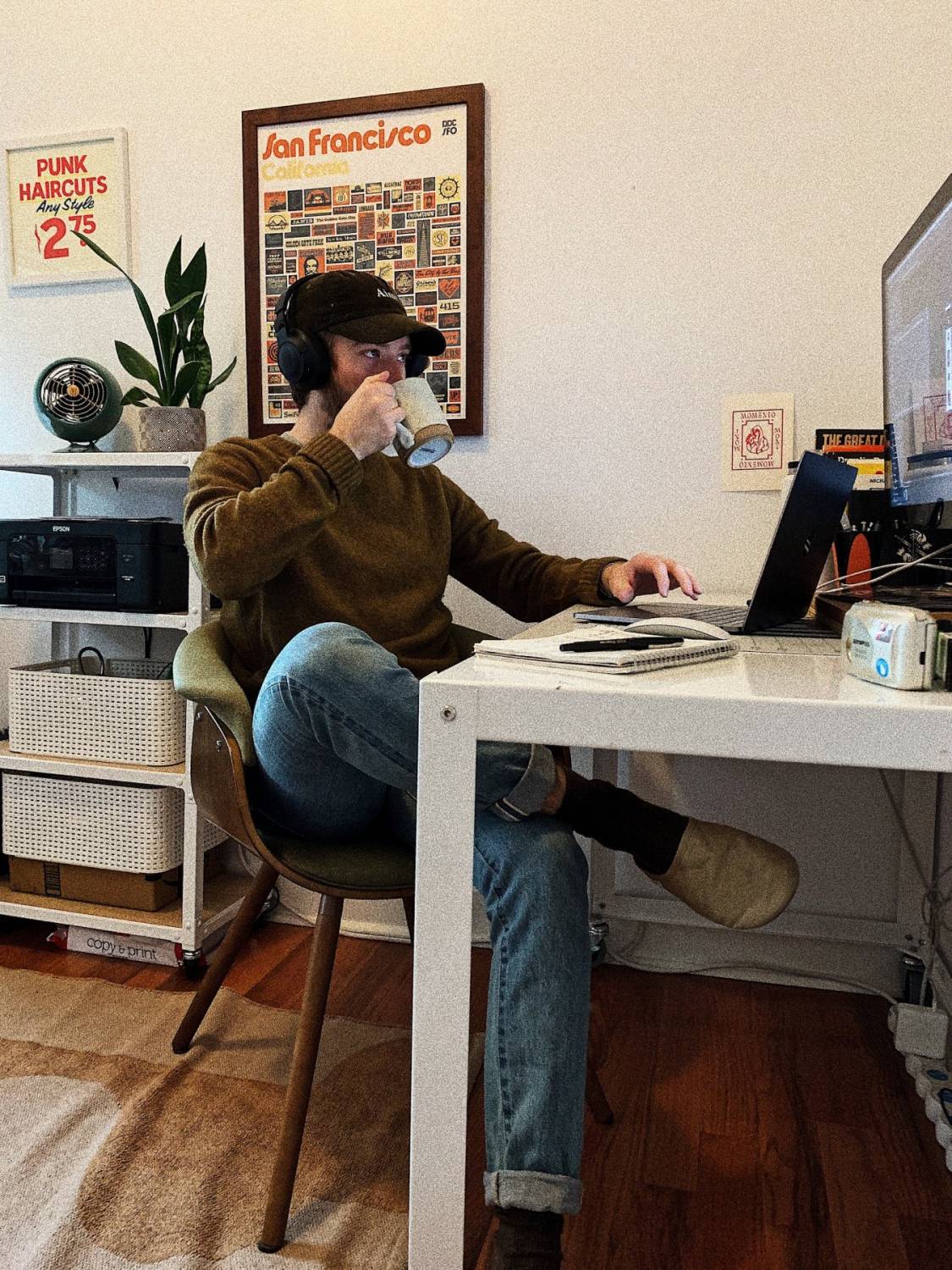 "Morning routines start with coffee and usually with some tunes — which vary greatly from season to season or even week to week. Very into some UK stuff like Tom Misch, Yussef Dayes, and Dave at the moment."
Shop the outfit:
Friday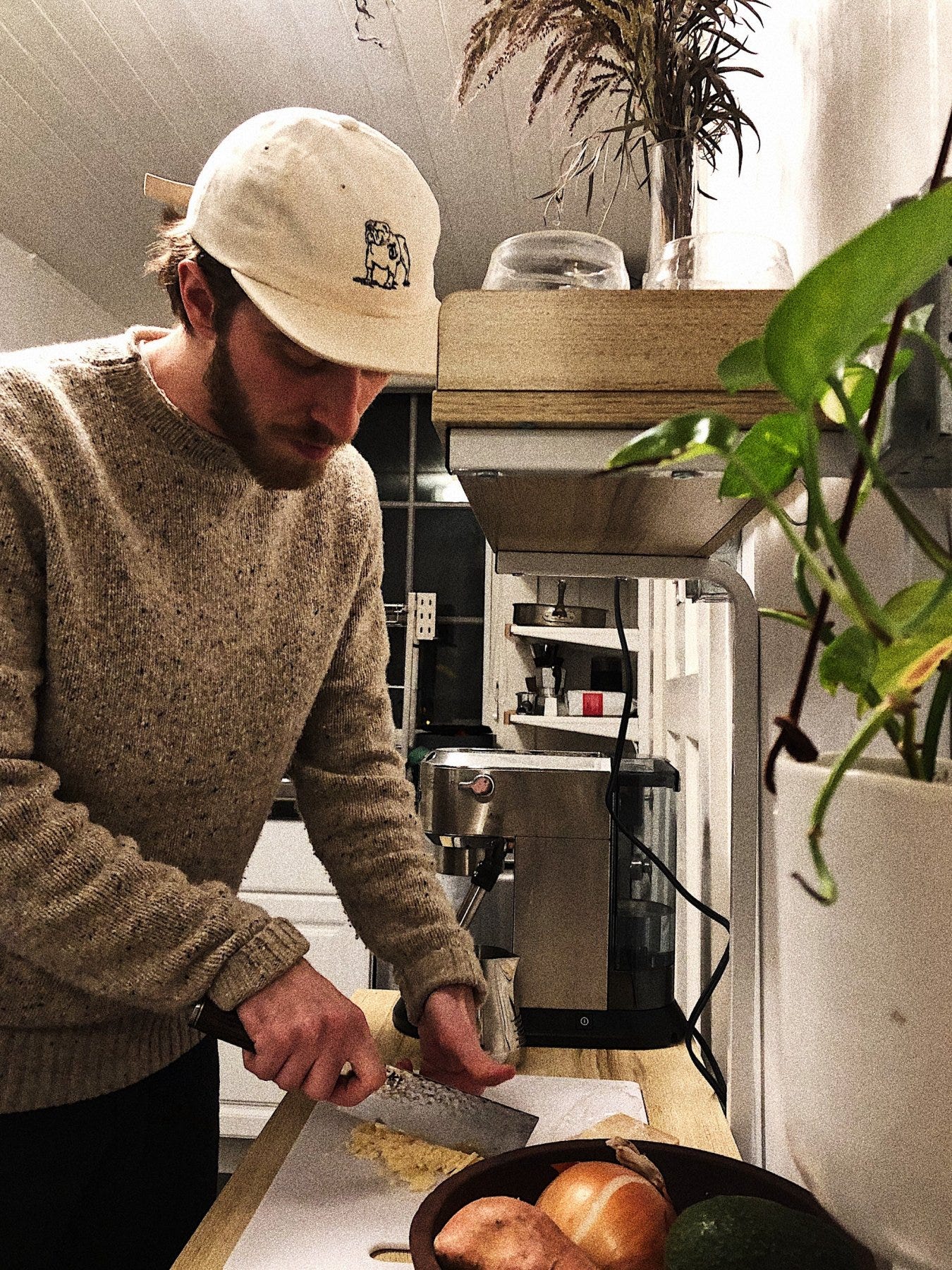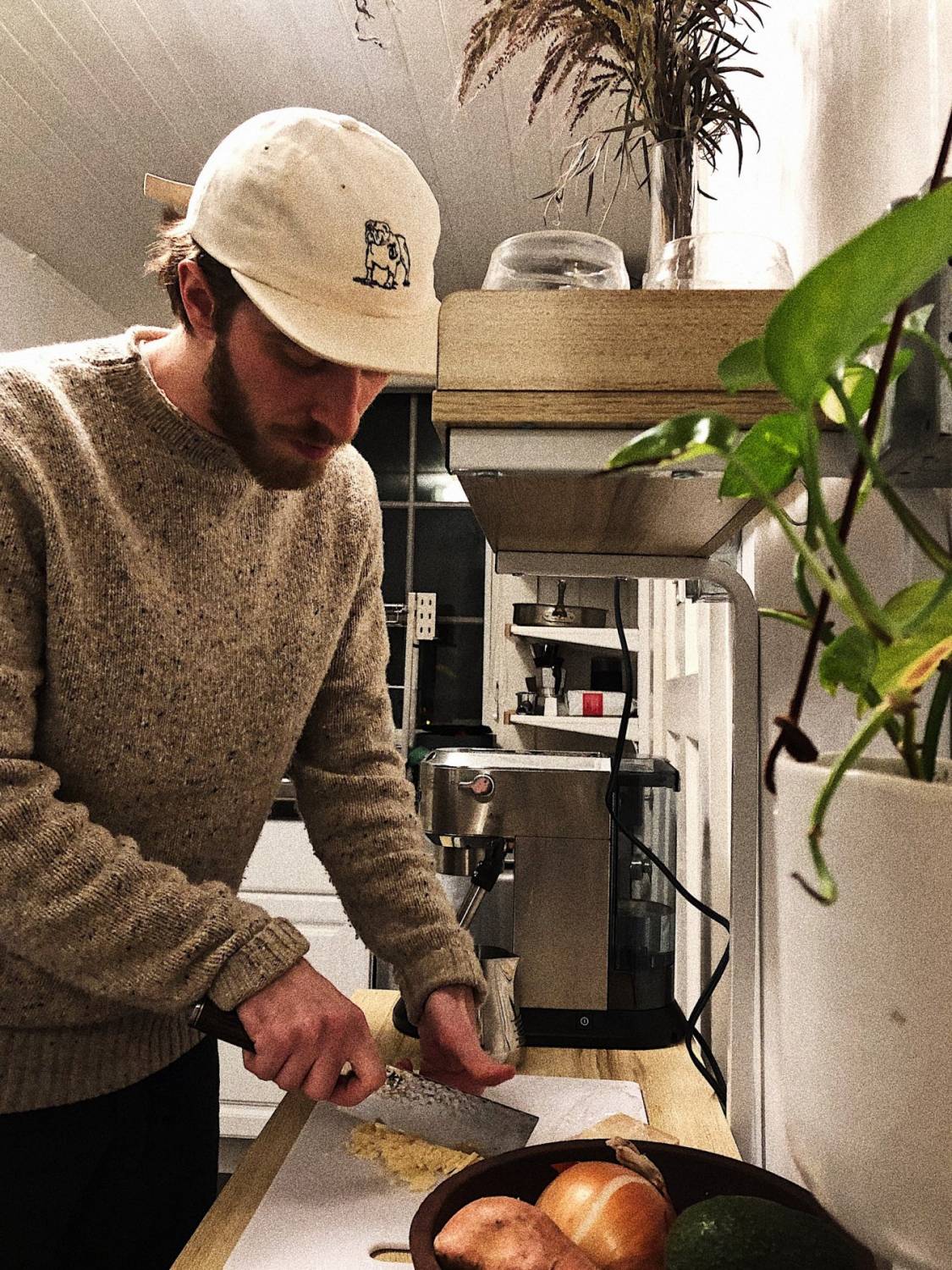 "My girlfriend & I loved to check out new restaurants but without being able to do so in the Bay currently, we've been cooking a ton more. Sweater's always a go-to chilling at home piece."
Shop the outfit:

Your turn!
Show us your style by tagging @styleGF on Instagram in your OOTDs