Men's Style Madness 2018: Championship
This is it.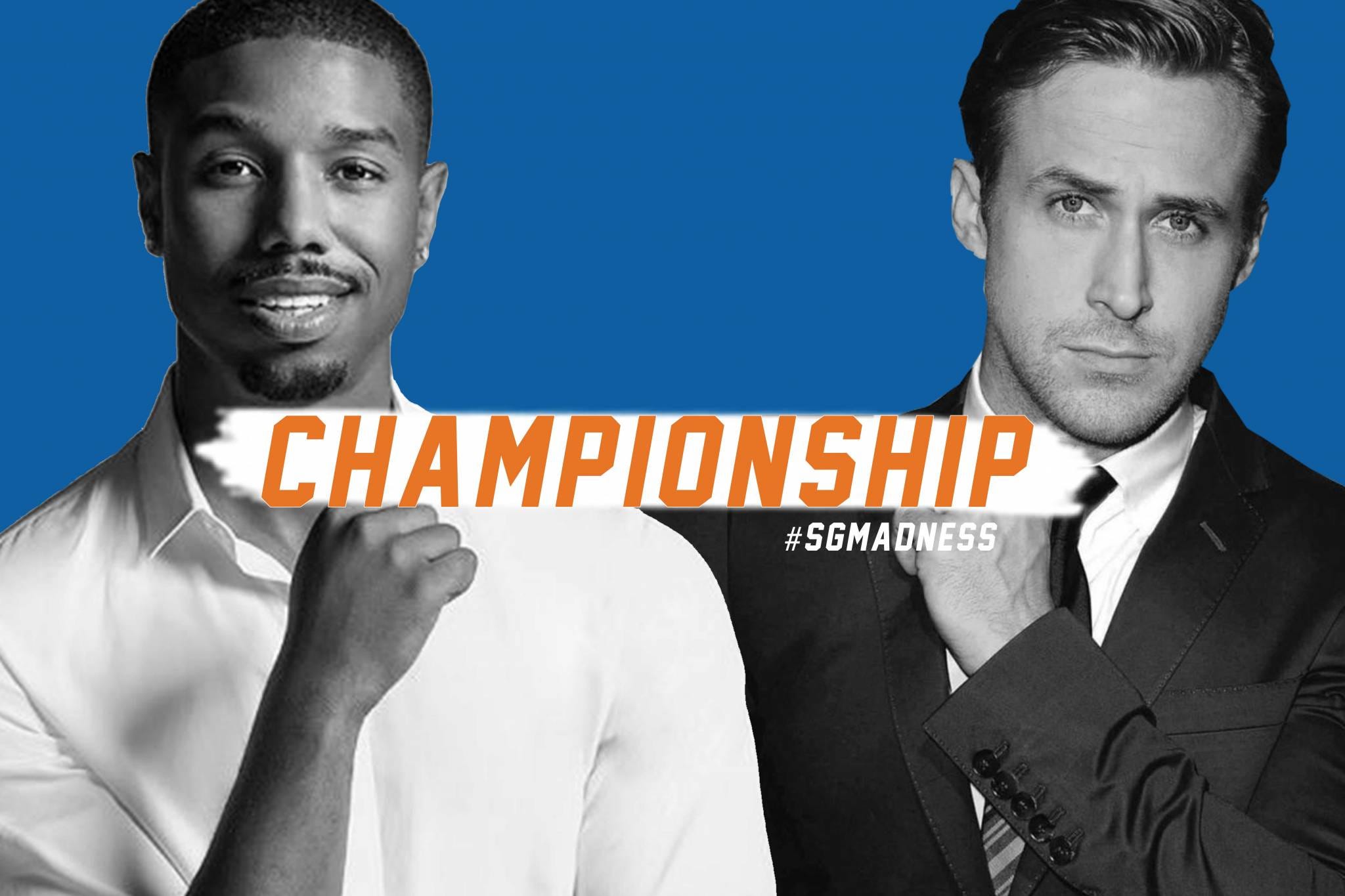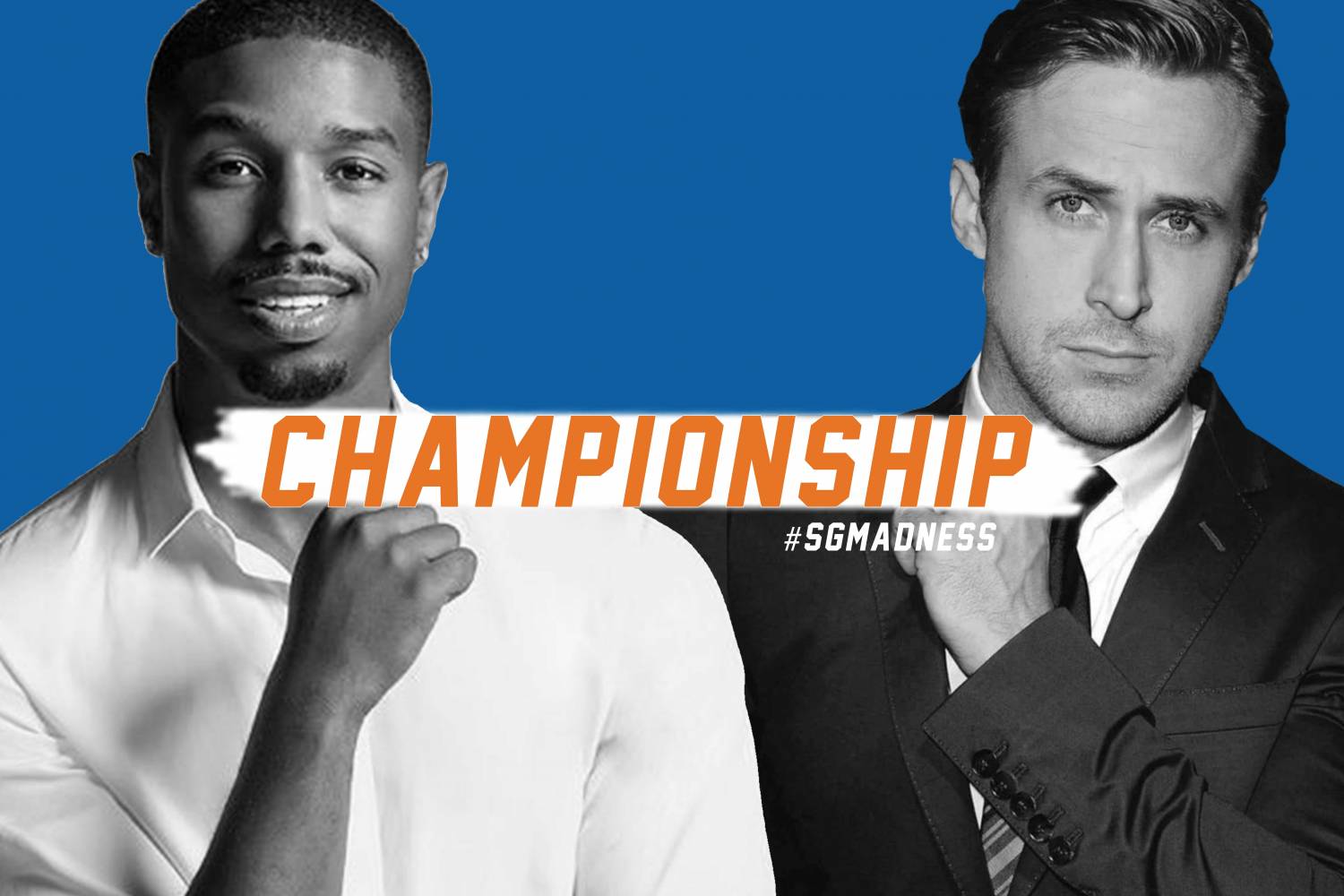 Dun dunnnnn. 
Can you feel that? It's history being made, right in our midst. The SG Madness 2018 championship! For all the marbles. All the glory. All the bragging rights. And as it turns out, we picked pretty good. Because Megan's choice to go all the way, Michael B. Jordan, is facing off against Gabi's guy, Ryan Gosling.
So, readers, it's up to you:
Who will be crowned the most stylish man of 2018?

Michael B. Jordan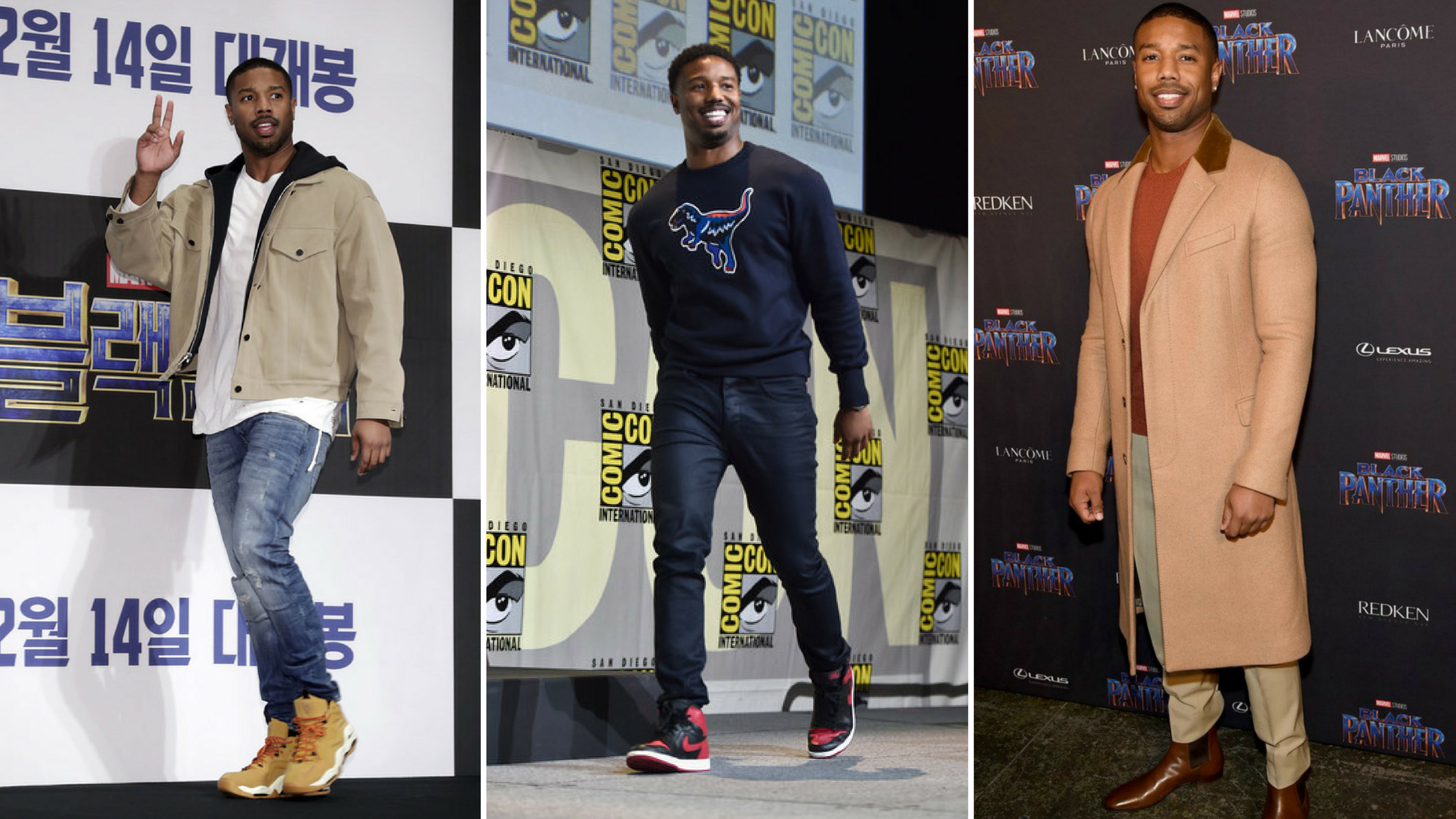 It is I, Megan Collins, the purveyor of this fine establishment…err, website, to share my thoughts on why Michael B. Jordan deserves to be crowned the victor of 2018's SG Madness.
Gabi will try to blind you below with tales of woe. Of missed opportunities and deserved victories held just out of reach. She will try to convince you that this, my friends, is Gosling's year. That it's his turn.
But I ask you: What has Ryan Gosling done for you and your style lately? Did he encourage you to wear more jean jackets? To smirk with abandon? To get that secret nose job you've always wanted?! (ed. note: just repeating a rumor..please don't sue us, Mr. Gosling)
If any of these personal style triumphs are true for you this year, great. Fantastic. Vote for the Gos with two hands and a full heart.
But do not give the man a rubber stamped SG Madness championship title out of obligation.
Or worse, pity.
One, because Ryan Gosling does not need your pity.
And two, because Michael B. Jordan had a hell of a style year, and
he deserves it more

.

You guys, Michael B. Jordan straight-up stole Black Panther right out from under the king. Originally, I had thought about choosing T'Challa, aka Chadwick Boseman as "my guy" this year, but ultimately felt that some of the style risks he took on the various red carpets were just too bold for you, the Style Girlfriend reader, to relate to.

Whereas Boseman always looked amazing, no question there, it nevertheless felt sometimes like he was walking a fashion show runway, rather than a red carpet.

Jordan, on the other hand, continually popped up around the globe in looks that were fashion-forward yet still accessible. I thought to myself, now that's a movie star whose personal style our readers could relate to.

Sometimes, he dresses up. Sometimes, he wears jeans. But he always looks like he gives a damn.
And with that, I rest my case.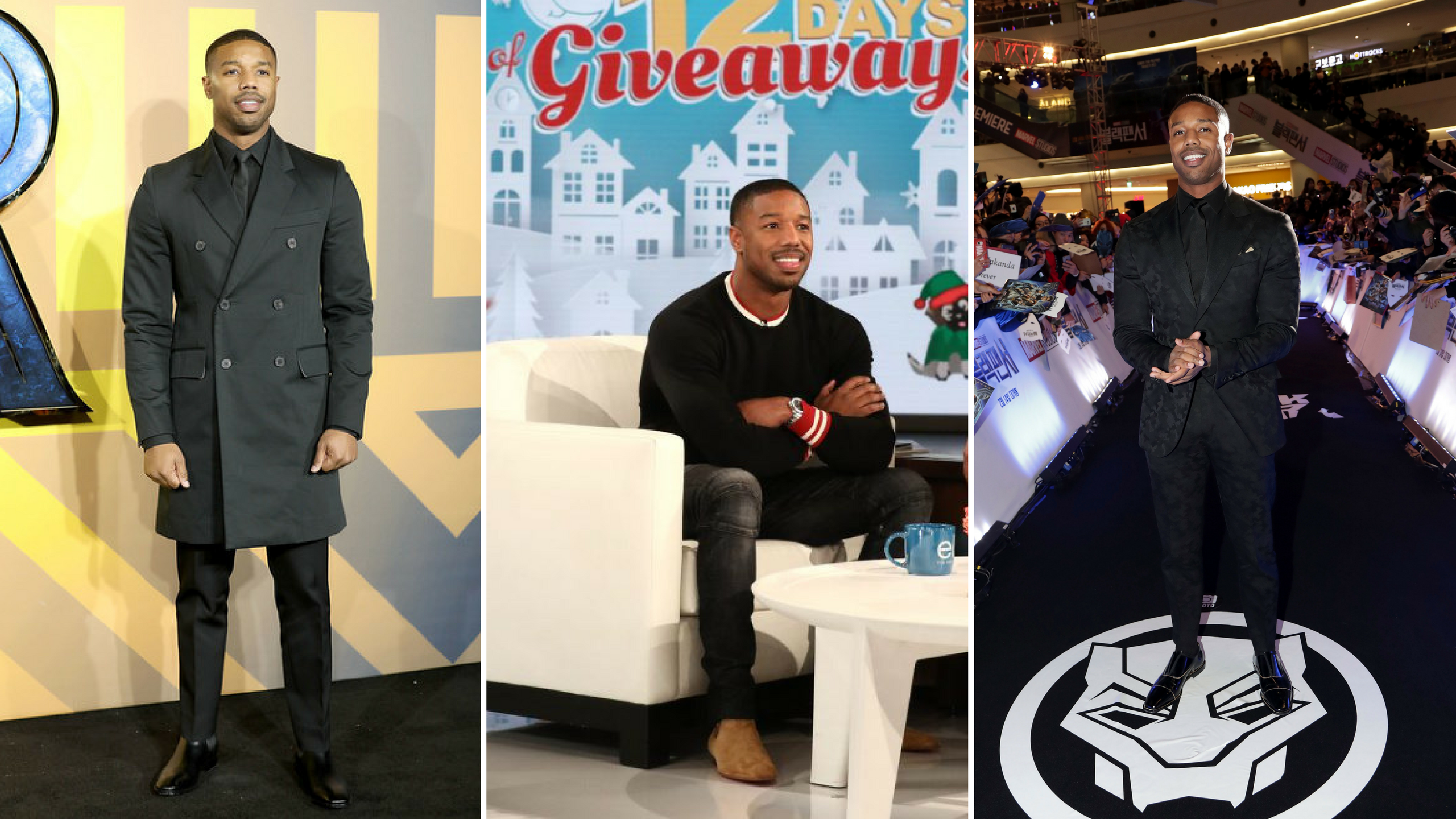 …Okay, now I rest my case. Look at that double-breasted jacket! Those suede boots! That patterned tux!

Ryan Gosling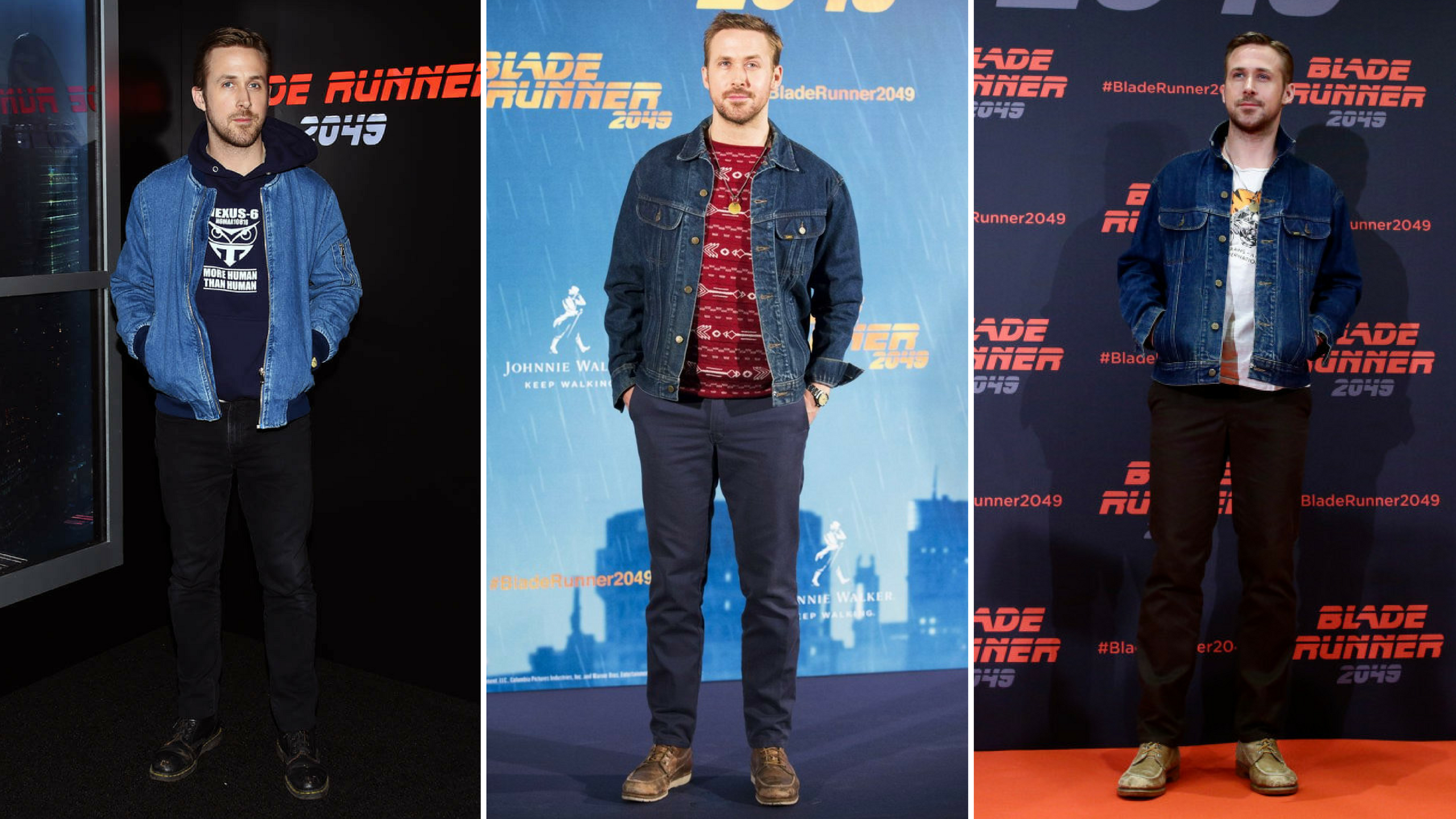 And now, Gabi make her case for Ryan Gosling:
"Has this not been the most monumental buildup in the history of SG Madness? Ryan Gosling should have won back in 2016 (ed. note: The Gos lost in the Final Four to Eddie Redmayne, eventual runner-up to Ryan Reynolds).
Last year, Jeff Goldblum for sure earned his title (*cough* thanks to heavy tweeting on my part *cough*), but it still felt like a personal loss for the Gos…and for me.
Once again, my guy made it as far as the Final Four before finally falling. Goldblum beat Gosling before going on to defeat Idris Elba (who put up a good fight again this year!) in the championship.
My point? Ryan Gosling's style is timeless.
He doesn't wear trends—he makes them.
I ask you: Who else has so successfully rocked red socks on the red carpet? Who else makes mewelry so endearing? Who else can wear TWO JACKETS at the same time?
Sorry, but if you can't see how his style is at once both aspirational and achievable, you need to get your eyes checked. Gos this year, Gos forever."
///
So, are you convinced? Who's it going to be:
Jordan v. Gosling
[socialpoll id="2495615″]
TELL US:
WHO GETS YOUR VOTE FOR MOST STYLISH MAN OF 2018?