Undressed Episode 020: Nicole Centeno, Author of the "Soup Cleanse Cookbook"
This ain't no master cleanse...and that's a good thing
In case you hadn't noticed, we're doing things a little differently on "Undressed" these days.
Our goal on Style Girlfriend has always been to pull back the curtain on what women think of your style with the aim of – hopefully – making dressing well and living with confidence at least a little bit easier.
And of course, style extends well beyond the walls of your closet. Readers and guy friends alike ask me about all the time about lifestyle stuff perceived to be "off-limits" to guys – like, 'Why does my girlfriend love fashion blogs so much and how do they make money?" to "What is toner and should I use that on my face?". I figured, why not give you guys an inside peek at these lady curiosities…since you would never do something so crazy as ask an actual woman in your life about them.
That's why today, we're talking cleanses. Yes, cleanses. Soup cleanses, to be exact. So trendy, so surprisingly healthy. Our guest is Nicole Centeno, author of the Soup Cleanse Cookbook, and founder and CEO of soup delivery service Splendid Spoon. The company was built on the idea that small steps to improve your diet add up to a huge positive impact for your overall health. And if that sounds familiar, well, there's a reason for that. 
If you've been curious about "cleanses" and soup cleanses in particular, listen to this convo. I promise you'll learn something (I learned a bunch). This episode is brought to you by Five Four Club, a simple, affordable way to expand your wardrobe. Undressed listeners can get 50% off their first month's package – just enter code "STYLEGF" at checkout.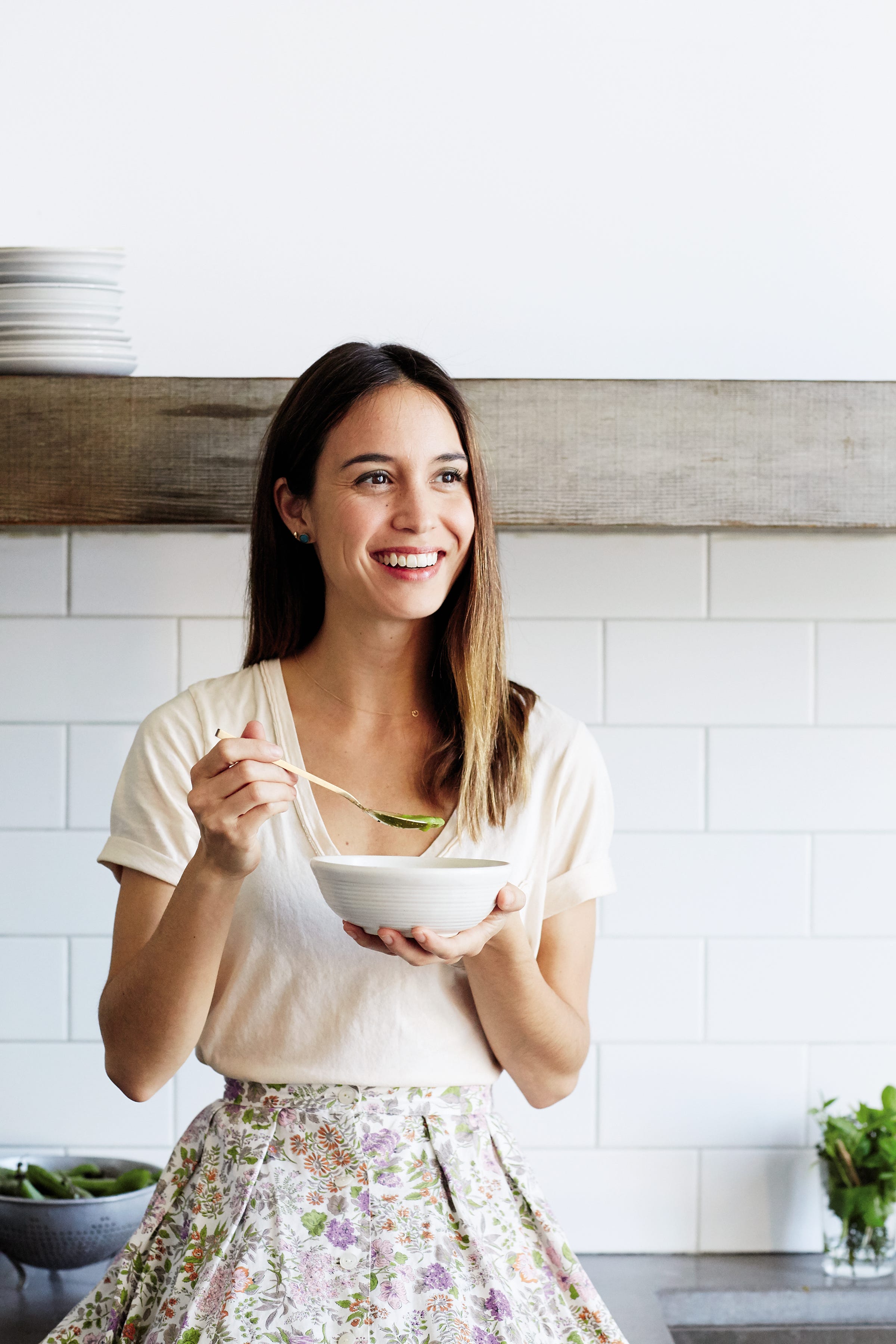 Listen here (and check out the highlights below!) to hear my convo with Nicole Centeno of Splendid Spoon:
3:00 — How Nicole Centeno came to launch Splendid Spoon

4:30 — What is intermittent fasting?

6:30 — Taking inspiration from "ancient" diets

8:30 — Developing good eating habits?

12:00 — Cleanses vs. Diets

15:30 — Small changes for living better

21:30 — Conquering cooking anxiety through soup

25:00 — Quick fixes?

26:00 — Nicole's adorable Million Bucks Moment
LISTEN TO EPISODE 20 OF UNDRESSED, AND GET THE REAL DEAL ON SOUP CLEANSES.

Thanks to Five Four Club for sponsoring this episode. Undressed listeners can get 50% off their first month's package when signing up using the code STYLEGF
(Interested in sponsoring Undressed? E-mail contact@stylegirlfriend.com for more info)