6 Valentine's Day Gifts for a New Relationship
Gift Ideas For The Woman Who's Not Quite Your Girlfriend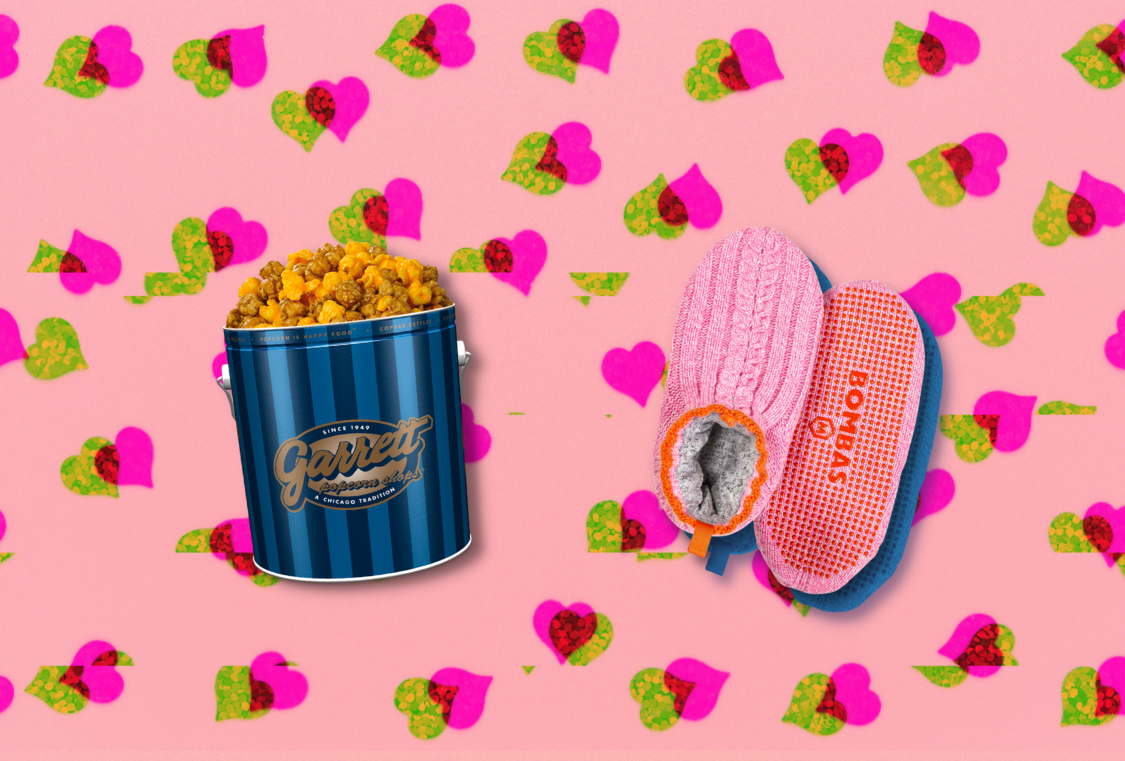 Because we're all friends here, I'm just going to lay it all out on the table:
If you're in a brand-new relationship, Valentine's Day can feel like a minefield.
Take it too seriously, and you may freak her out. Let it pass by, and she might think you're not interested after all.
So here's my advice. The beginning of a romance is all about getting to know each other and having fun, so don't over-think this gift. But do get one.
At this point, a Valentine's Day gift is just a small gesture to say, "You're awesome, I like you, let's keep hanging out."
So, how can you communicate all of that feeling (but not too much feeling) in a gift?
Keep it light—but thoughtful.
Skip the impersonal chocolates and tiny teddy-bears-holding-hearts in favor of something that you might actually like, too.
Below, check out 6 Valentine's Day Gifts for a new relationship:
1. Get her a good book
Is there a particular book you loved recently?
Get her a hardcover copy and write a short note inside the cover. (A Moveable Feast is one of our classic lit picks, and The Secret History by Donna Tartt is even better than her more recent novel, The Goldfinch.)
2. Buy her a meaningful treat
Instead of an expensive dinner reservation, track down a specialty treat in her hometown or alma mater, and see if they deliver.
Like, ASAP.
Surprising her with salt water taffy from Cape Cod, or Top Pot Donuts from Seattle is sweet without being ooey-gooey.
She'll appreciate the sentiment and if you're lucky, she'll share with you.
3. Stock her bar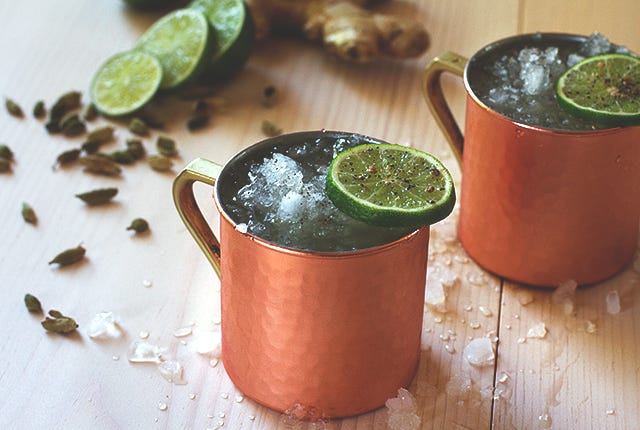 Another option? Help her outfit her home bar.
If you're frequently meeting up for happy hour, put together a kit of her favorite cocktail mixings and suggest a boozy night in.
I'll never say no to a classic Moscow Mule, for which you'll need ginger beer, vodka, traditional Moscow Mule mugs, and a slice of lime (plus a dash of mint if you're feeling festive!). 
To make your night in even more fun, add some competitive energy with a fun, old school game like Catch Phrase or Twister.
4. Make a (later) date
A gift that involves doing something together is kind of obvious—but in a good way!
Making memories pretty much always trumps material things, if you ask me.
So, get her two tickets for a concert or game, tucked inside some fan-ready merch.
I find baseball games make for a fantastic date.
Bonus, she'll appreciate that you're thinking about the future—with you in it.
5. Make her a playlist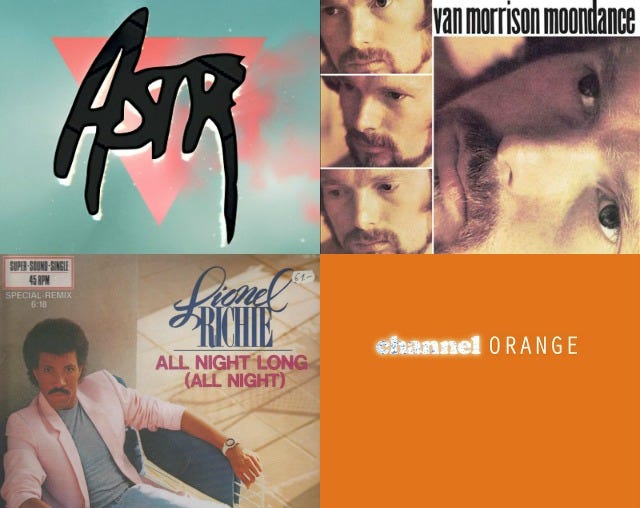 If you share a love of music, go for the most thoughtful, least expensive gift ever:
Make her a playlist!
It's the digital age equivalent of a mixtape.
Create a mix of songs that are cool and romantic but not too, you know, bow chicka wow wow.
The ideal Valentine's Day playlist has a balance of old and new jams.
Share some of your favorite new music, and add in some can't miss icons like Paul Simon, Van Morrison, and the Beatles.
Don't be afraid to wink at what's really on your mind (and hers) with some cheeky, smile-inducing tracks like the modern classic "All Night Long" by Lionel Richie. Really!
6. Warm her up
If you're down to the wire and stumped for ideas, consider upgrading her favorite cozy accessory, like gloves, or the cute slippers above.
Anything that helps her get her hygge on in dreary February is #SGapproved.
A gift like this is cozy, sophisticated, and inexpensive.
Perfect for a new romantic interest.
Plus, you can expect a "Thank you" text with a kissy face emoji the first time she wears them.
***
Now go forth and get romantic!
Want more Valentine's Day gifts for a new relationship? Check out our "Gifts For Her" collection on our shop page. It's updated every month, so you're sure to find something good!
Taylor Davies splits her time between NYC and Sun Valley. She loves writing about menswear, overpriced martinis in dimly lit hotel bars, and cross-country skiing. Not necessarily in that order.