Men's Shoe Trees: A Style Essential
Invest in your shoes (even when they're off your feet)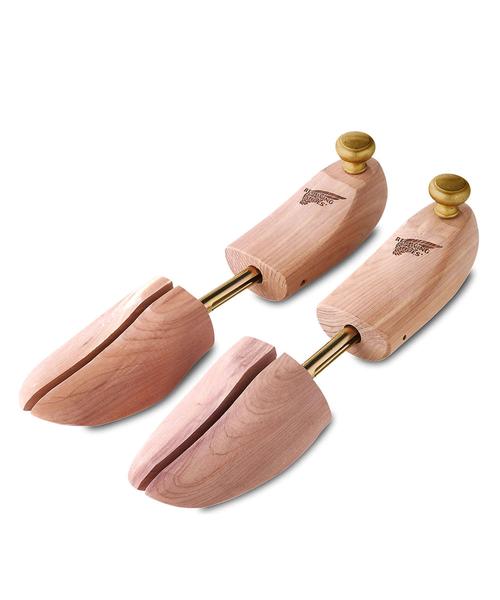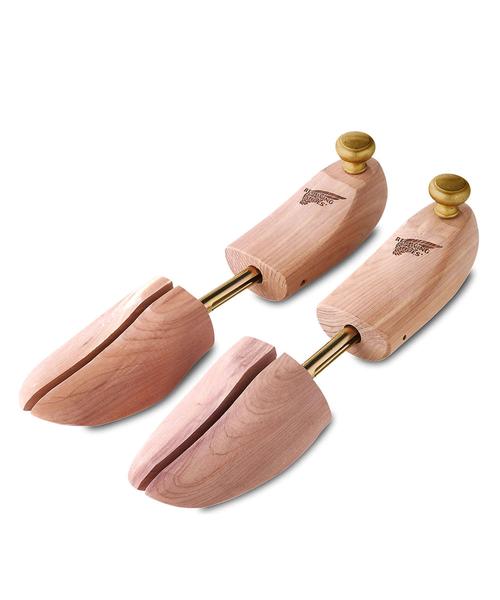 Boring alert: I'm about to drop 300 words on you about men's shoe trees.
Riveting stuff for your Friday morning, I know. But if you don't have a set, you should (and you know I don't use that word lightly!). Here's why.
These bad boys are the easiest way to extend the life of your dress shoes…and you're buying nice shoes that you actually want around for awhile, right? This hard-working accessory helps to maintain the form of the shoe and to absorb moisture (read: your smelly, end-of-day foot sweat) that would otherwise damage the leather. How? Well, excess moisture can discolor and crack the material when it dries. Gross, I know.
When buying a set of your own, look for an unvarnished model. The wood may not look as nice as the other shiny, smooth versions, but your shoe tree will absorb moisture better since there won't be anything coming between the cedar and the inside of your shoe. Plus, these things are going in your closet, so who really cares, so long as it gets the job done?
Look for a version with a split toe and fully shaped heel to best mimic your own foot shape.
And finally, don't worry – I'm not asking you to invest in a set for every pair of shoes you own. You just need one shoe tree, since the important time to use it is right after you've been wearing a pair of shoes. When you get home, slide your kicks off and stuff the shoe tree in for a few hours for shoes that look great and smell – well, if not good, at least not bad.
// SHOP #SGAPPROVED MEN'S SHOE TREES //

TELL ME:
DO YOU USE SHOE TREES? BE HONEST!