5 Days, 5 Ways: French Terry Jeans
Your comfortable denim alternative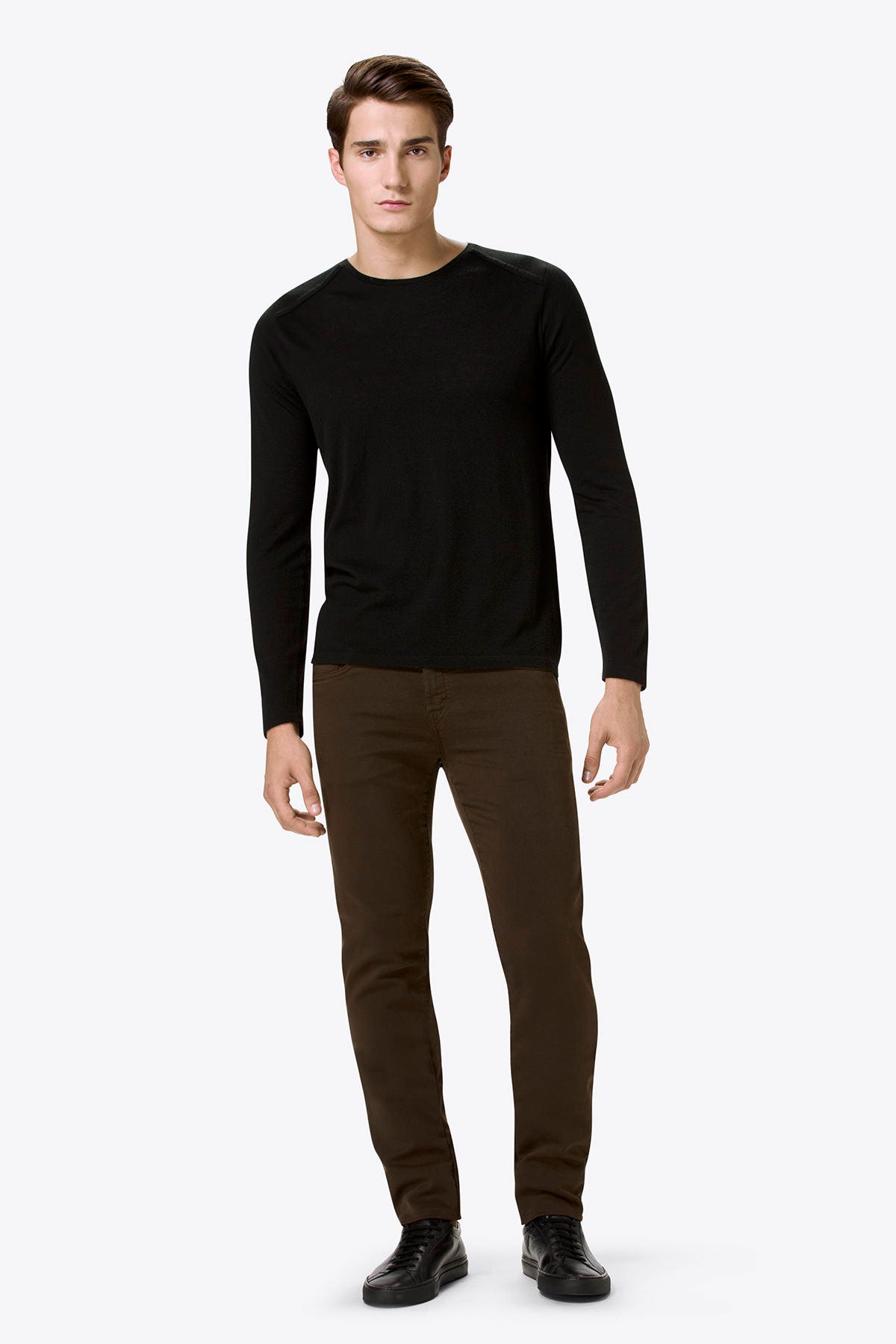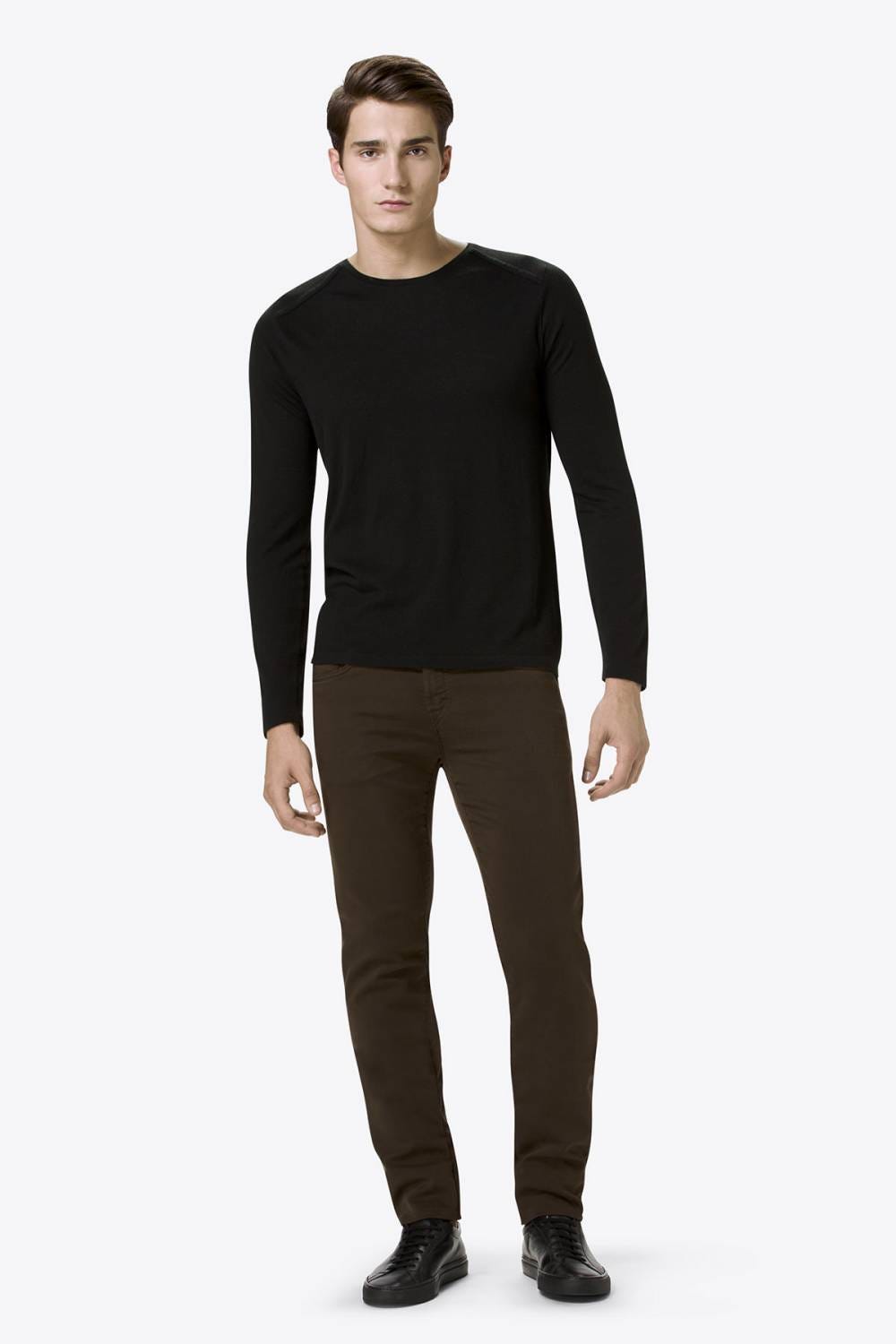 We're now two weeks out of No Jeans January, and I know I've already had the rubber band reaction of overdosing on denim after denying myself of it for so long. Of course, the reason we reach for jeans is because they are as easy to wear and always look good, but what if you could throw "feels like I'm wearing sweatpants" to that list as well?
Enter, the french terry jeans. French terry is soft to the touch, but reads as a chino once you put them on. Perfect for those Mondays (or Tuesdays, Wednesdays, Thursdays, or Fridays) where you don't want to get dressed for work, but inevitably have to.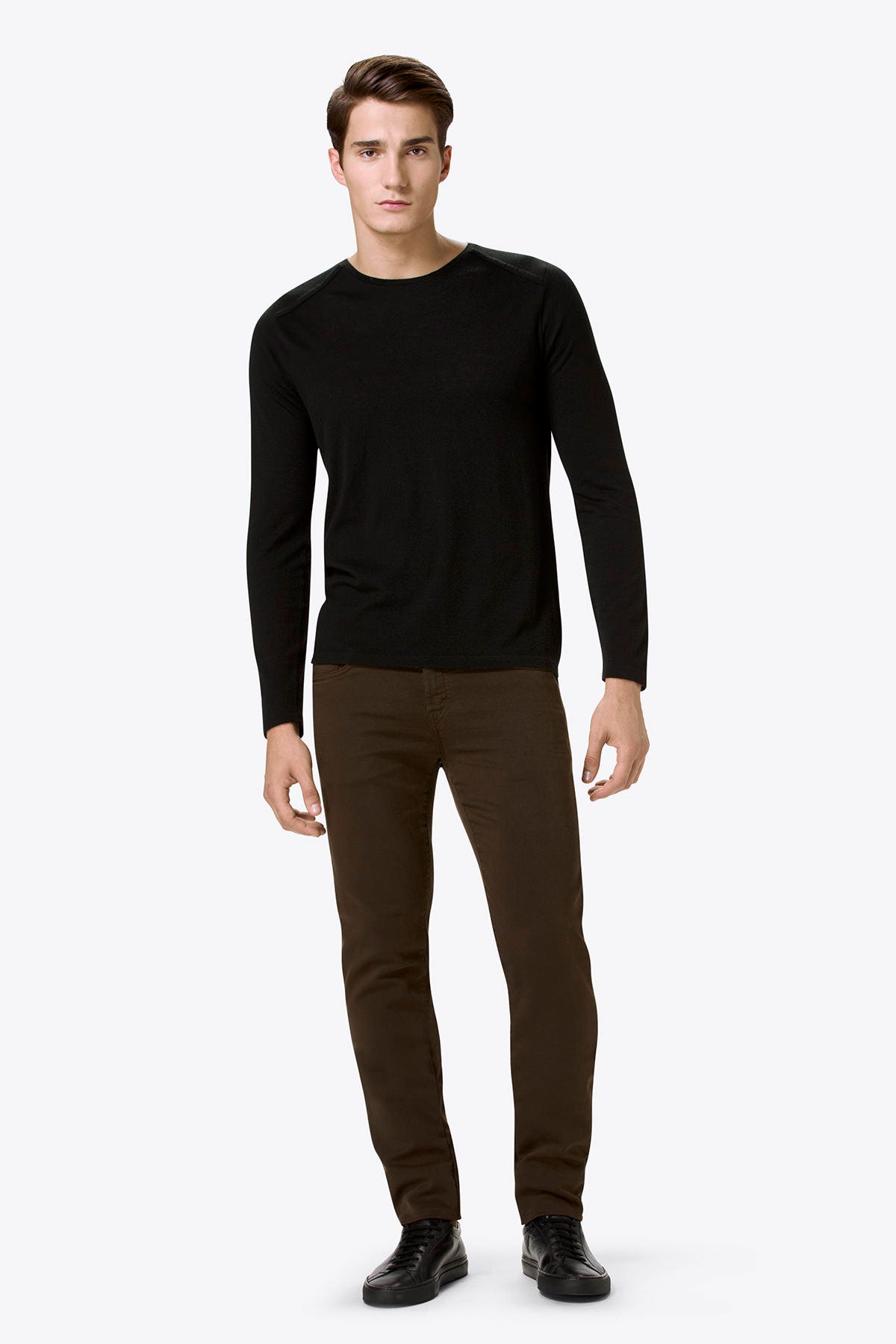 French terry jeans give you the soft, comfortable feel of pajamas while still looking polished.
MONDAY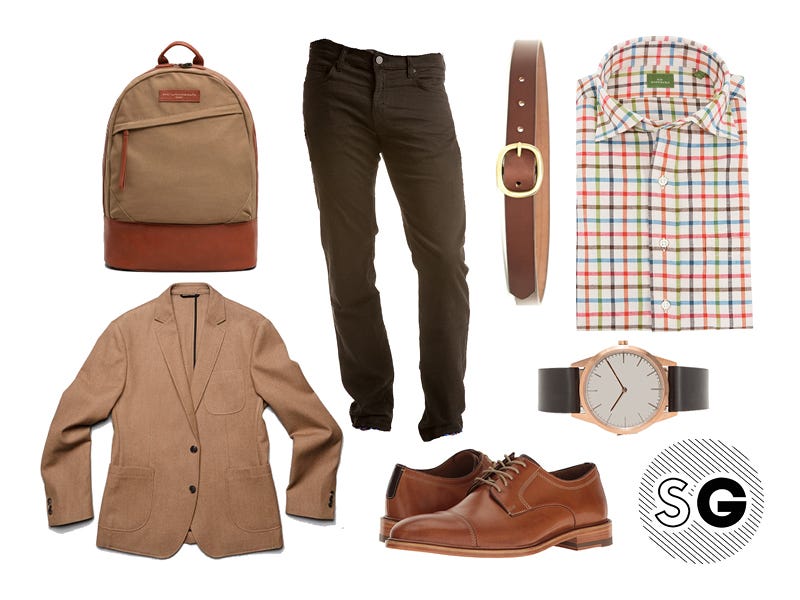 Jacket: Brooklyn Tailors, $309 | Shirt: Sid Mashburn, $150
Shoes: Johnston & Murphy, $198 | Watch: Uniform Wares, $700
Belt: Maximum Henry, $95 | Backpack: Want Les Essentiels, $495

Wear it well: Rock your french terry jeans like a pair of chinos for work.
TUESDAY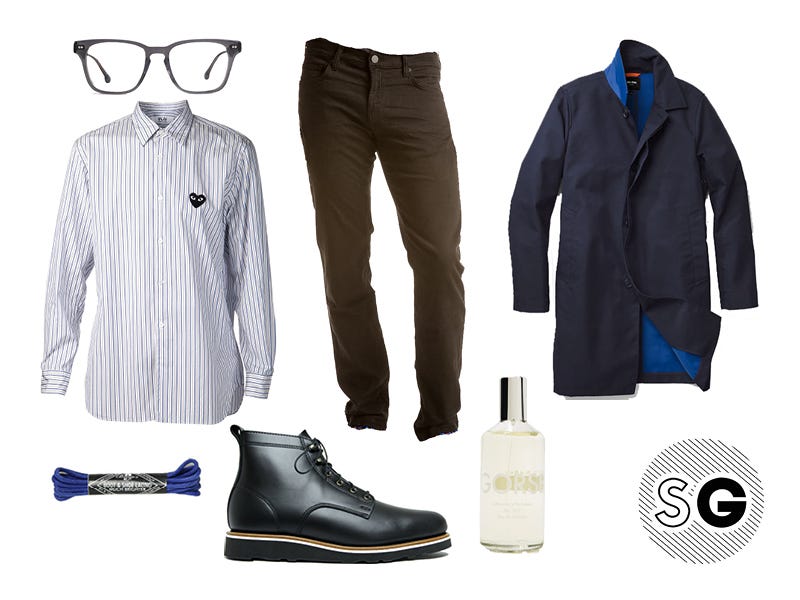 Trench: Jack Spade, $498 | Shirt: Comme des Garçons Play, $290 | Boots: Helm, $495
Laces: Benjo's, $8 | Glasses: Steven Alan Optical, $195 | Fragrance: Laboratory, $88
Wear it well: Mix your blacks and browns with pops of bright, hyperlink blue for a look that is thoughtful but not overwrought.
WEDNESDAY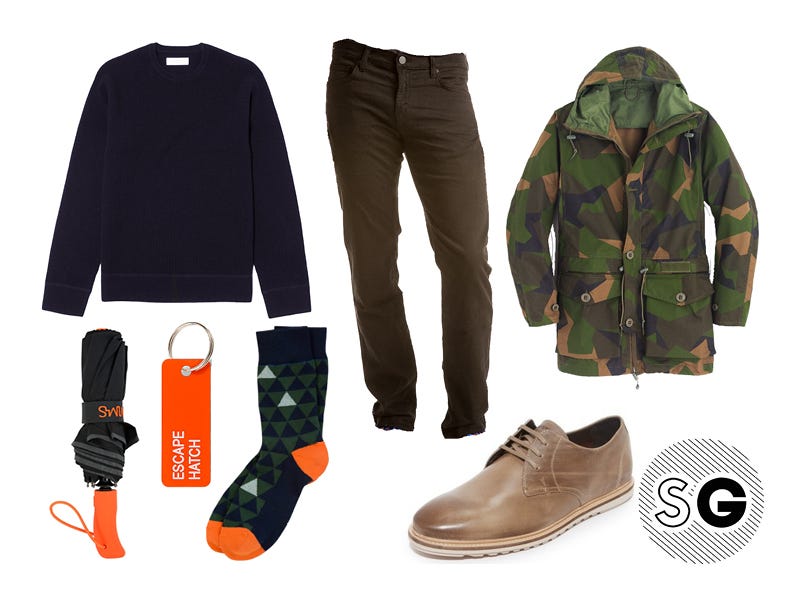 Sweater: Everlane, $145 | Jacket: J.Crew, $300 | Shoes: Wolverine 1883, $150
Socks: Pair of Thieves, $10 | Keytag: Various Keytags, $15 | Umbrella: Swims, $65
Wear it well: Brighten up a dreary day with orange accents and a loud camo print jacket.
THURSDAY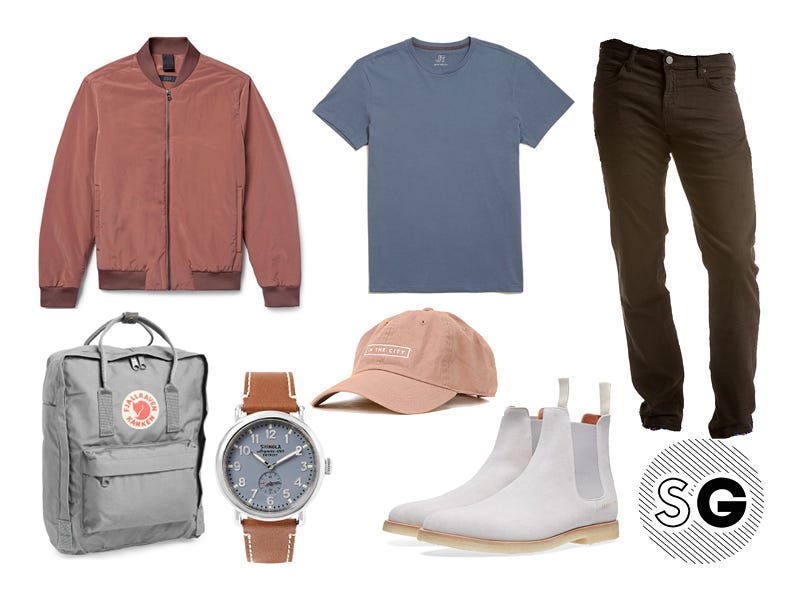 Bomber: Cos, $225 | Tee: Jackthreads, $15 | Boots: Common Projects, $469
Cap: Cityshop, $47 | Watch: Shinola, $550 | Backpack: Fjallraven, $80
Wear it well: Washed out blues and pinks paired with gray say "spring is coming(!), but I know it's still February."
FRIDAY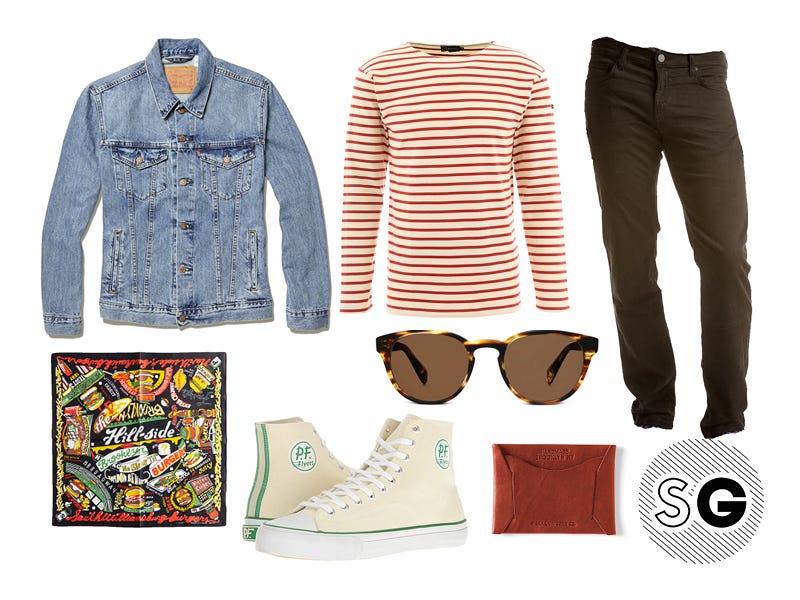 Denim Jacket: Levi's, $88 | Tee: Armor Lux, $75 | Sneakers: PF Flyers, $70
Sunglasses: Warby Parker, $95 | Wallet: Maxx & Unicorn, $50
Scarf: The Hillside, $23
Wear it well: Use a printed accent piece (like this scarf) to shape the color story of your outfit.
TELL ME,
WHAT IS YOUR GO-TO ALTERNATIVE FOR DENIM?
Want to see more ways to wear your favorites? We show you five ways to wear the souvenir jacket, cropped trousers, and white denim.

Like a phoenix rising from the ashes, Gabi Meyers went from Team SG's first-ever intern to a trusted fashion editor and stylist. She currently lives in Chicago with a very cute dog.