5 Days, 5 Ways: The Tattersall Shirt
cross your T's and give tattersall a try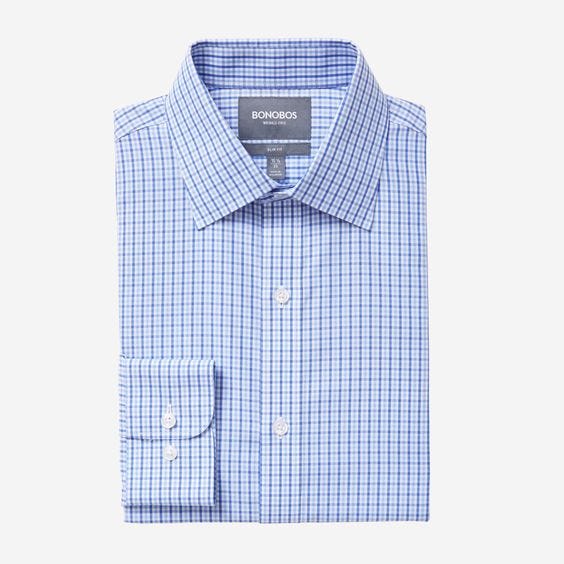 If there's a part of your wardrobe worth bulking up, it's your tailored shirt options. You can wear the same khakis for 3 days straight and potentially have it go unnoticed, but the same cannot be said for your favorite OCBD. A few colorful solid options are a smart choice, but to really add visual interest to your work wardrobe, a few patterned shirts are worth the investment. Our first choice? A blue tattersall.
So what makes tattersall differ from your standard plaid shirt? Tattersall has regular, evenly spaced lines that run vertically and horizontally, resulting in a repeating square pattern. Very clean and geometric, tattersall is a great way to introduce visual interest to your work wardrobe.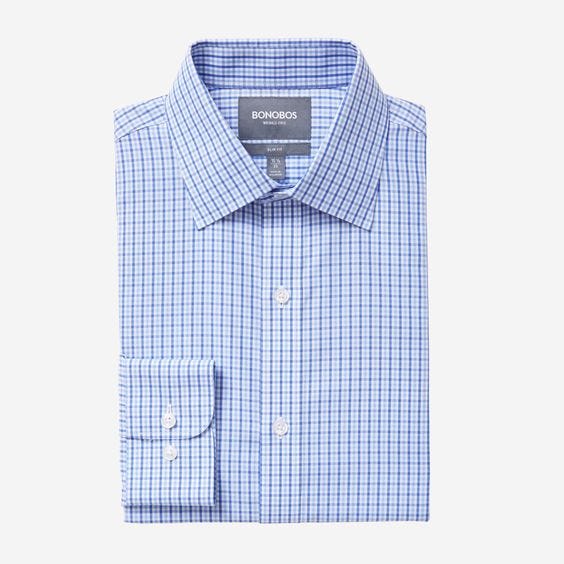 Tattersall is the perfect print to add just a little spice to your favorite work shirt.
MONDAY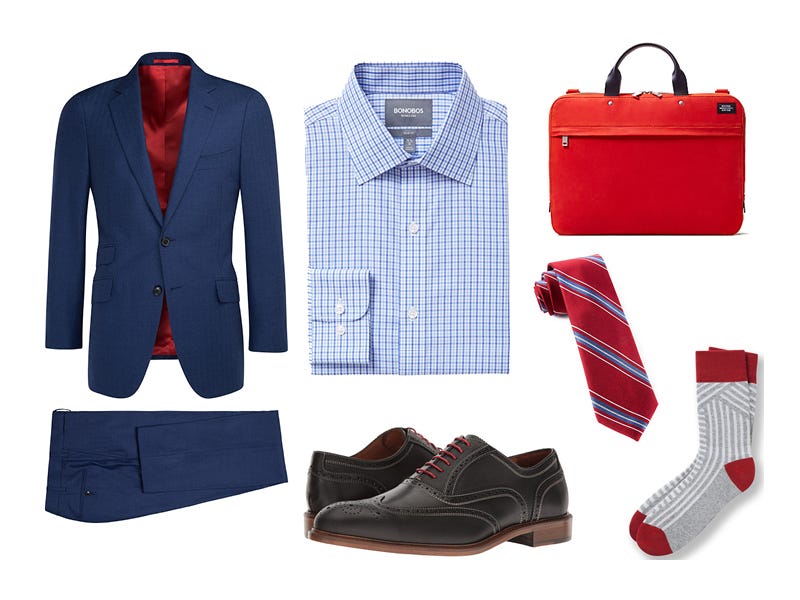 Suit: Suit Supply, $639 | Tie: The Tie Bar, $19 | Shoes: Massimo Matteo, $159
Socks: Pair of Thieves, $10 | Bag: Jack Spade, $378
Wear it well: Bust through the Monday blues with pops of bright red.
TUESDAY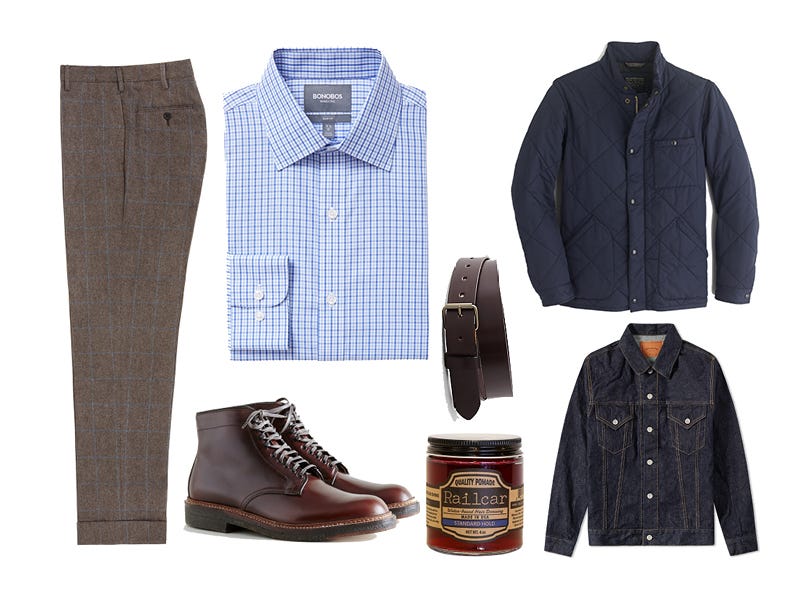 Trousers: Sid Mashburn, $295 | Coat: J.Crew, $198 | Pomade: Railcar, $18
Jacket: Spellbound, $359 | Boots: Alden x Context, $595 | Belt: Steven Alan, $59
Wear it well: Don't be afraid to throw another pattern into the mix – just make sure you change the scale, like the large windowpane on the pants above.
WEDNESDAY
Chinos: Gant Rugger, $165 | Sweater: Everlane, $68 | Shoes: Common Projects, $530
Glasses: Steven Alan Optical, $225 |  Fragrance: D.S. & Durga, $155
Wear it well: Break out your bright, spring chinos early by pairing them with a neutral sweater and boots.
THURSDAY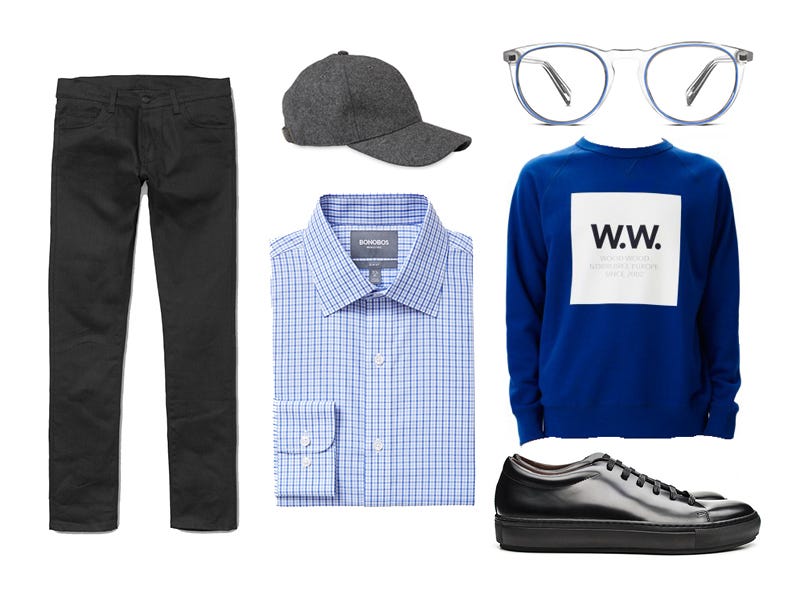 Pants: Carhartt WIP, $59 | Sweatshirt: Wood Wood, $152 | Cap: Whistles, $95
Sneakers: Acne Studios, $370 | Glasses: Warby Parker, $145
Wear it well: Bring your favorite work shirt into the weekend with a graphic sweatshirt and slim pants.
FRIDAY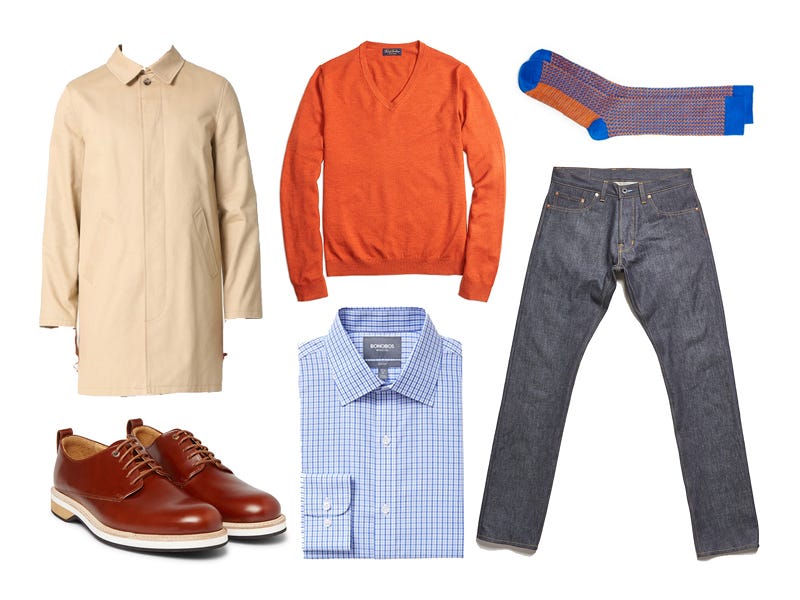 Jeans: Norman Porter, $250 | Jacket: A.P.C., $515 | Socks: Ace & Everett, $26
Sweater: Brooks Brothers, $60 | Shoes: Want les Essentiels, $495

Wear it well: Compliment an all blue tattersall with a bright orange sweater and socks.
Tell Us,
What is your go-to work shirt pattern?
Want to see more ways to wear your favorites? We show you five ways to wear the souvenir jacket, cropped trousers, and white denim.

Like a phoenix rising from the ashes, Gabi Meyers went from Team SG's first-ever intern to a trusted fashion editor and stylist. She currently lives in Chicago with a very cute dog.