Embracing Blueberry Milk: Light Blue Outfits for Guys
It's just light blue. That's it.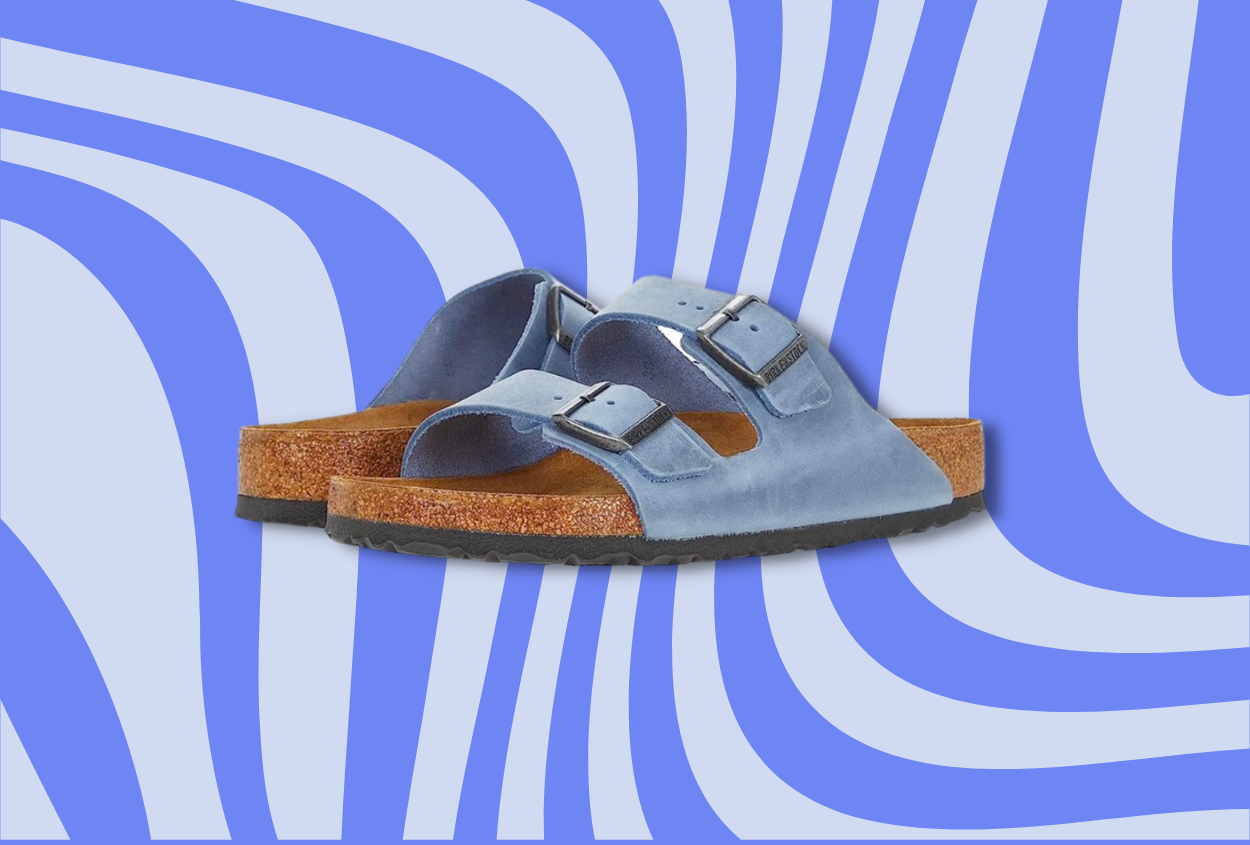 Here's what you don't need to know: The term "Blueberry Milk" went viral earlier this summer on TikTok, first for being the nail polish shade du jour, as sported by celebrities like Dua Lipa and Sofia Richie. And then again, for the backlash as everyone realized, "Wait a goddamn minute. That's just light blue. Are we really calling light blue 'blueberry milk?' That's ridiculous!"
No, that's fashion.
Which brings us here. To a post-backlash to the blueberry milk trend world where we can just say, "Hey, light blue is a lovely color to wear in the summer, so here's some outfits featuring this light and breezy hue!"
What a journey, huh?
Shop "blueberry milk" styles for guys:
How to wear blueberry milk
light blue and green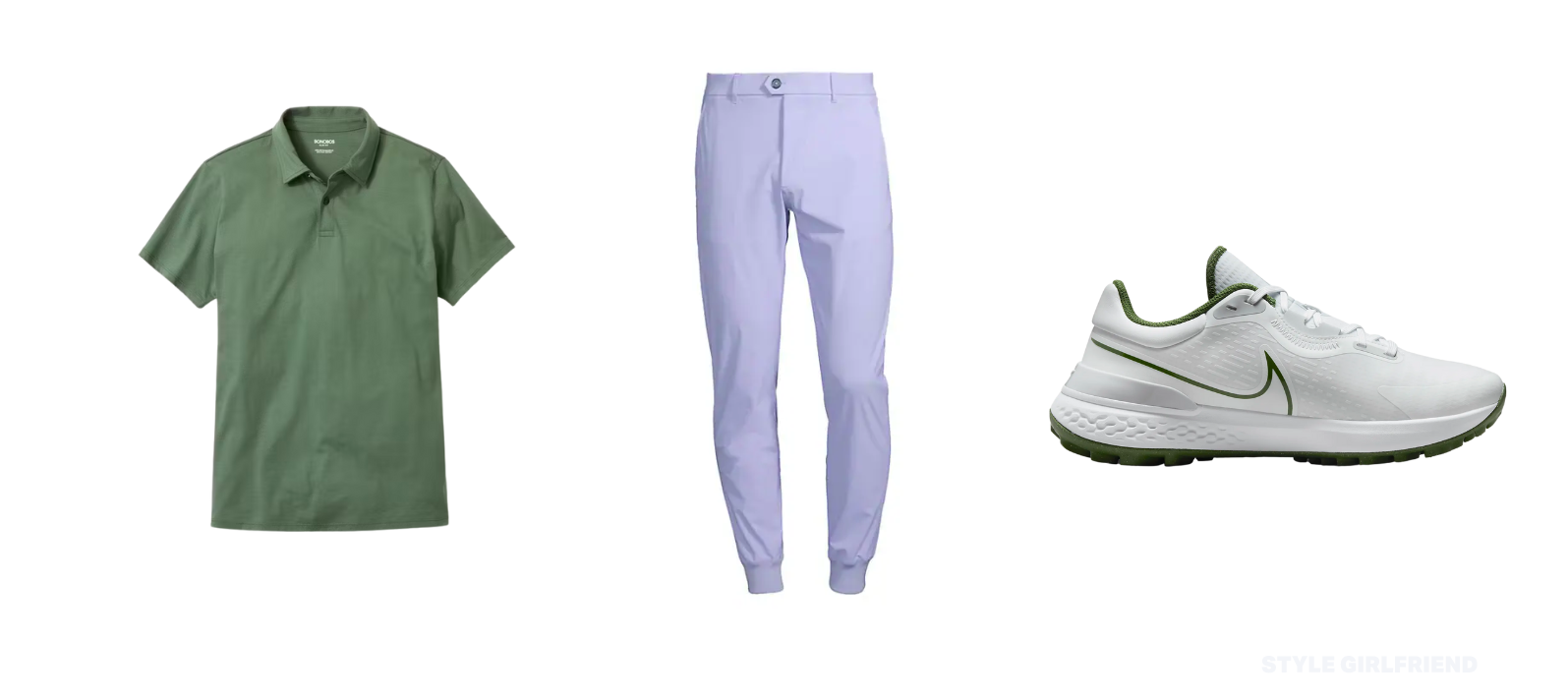 Shop the outfit:
SG Says: Light blue goes great with almost every shade of green. If you're a golfer, try sporting it on your next outing.
light blue and navy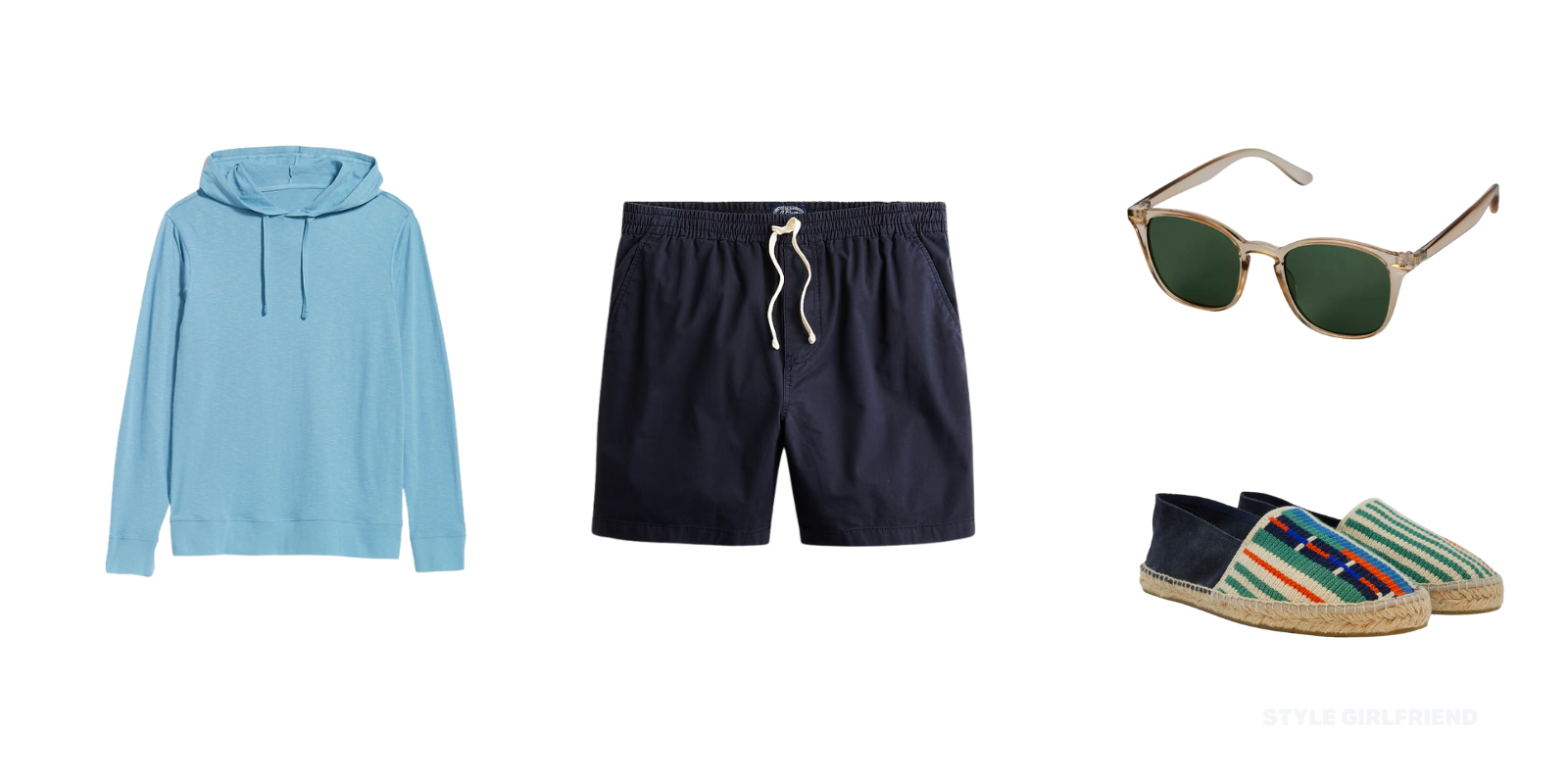 Shop the outfit:
SG Says: An easy way to wear more color without worrying whether you're matching or not is to simply sport multiple shades of the same color in one outfit.
In this case, a lightweight, light blue hoodie with navy drawstring shorts and espadrilles with pops of blue in them.
Your outfit will pop without you feeling like a circus clown.
light blue and yellow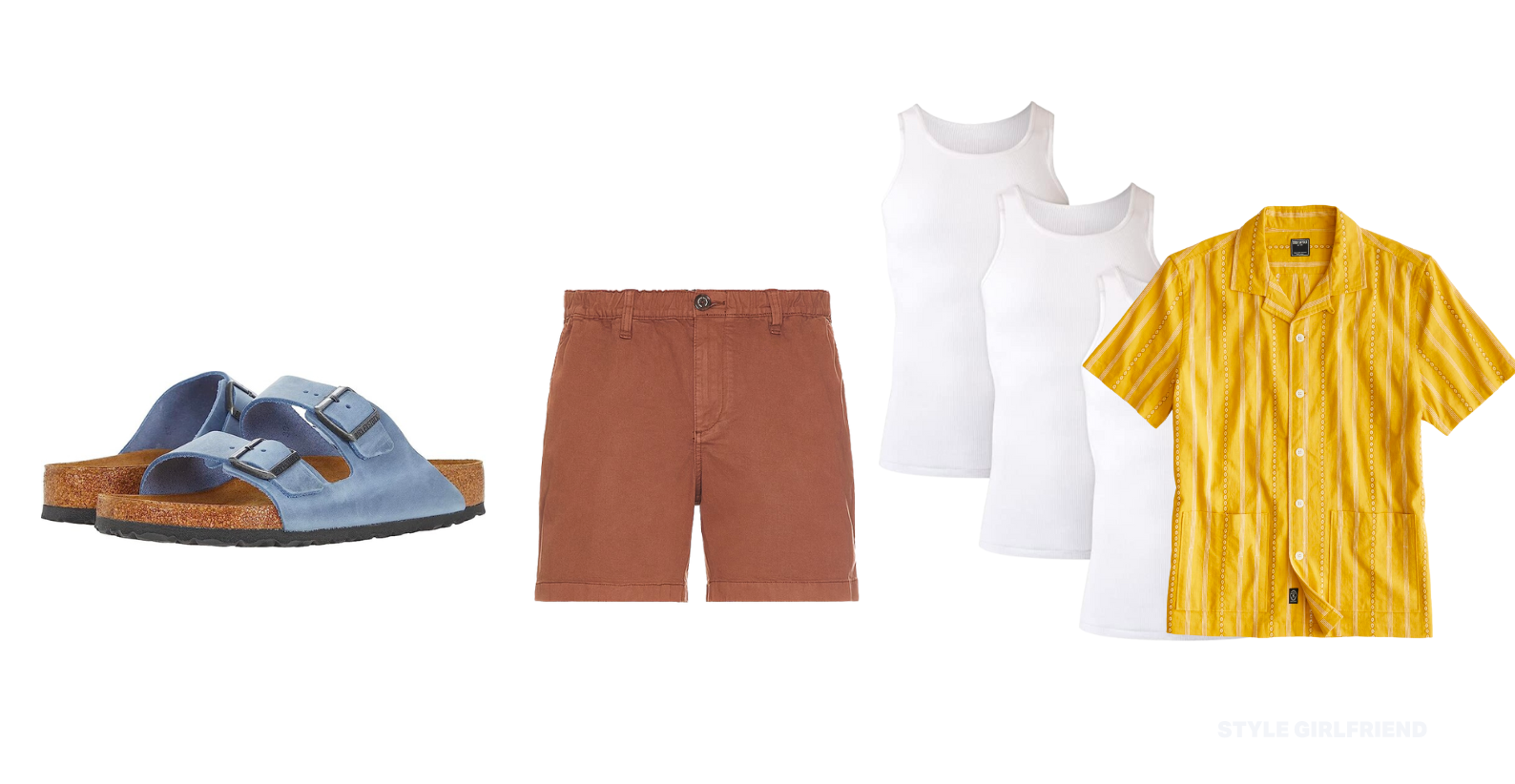 Shop the outfit:
SG Says: If you're ready to dip into more colors in the crayon box, try wearing light blue with sunny yellow. Don't worry, the earth-tone shorts and white wife pleaser keep the outfit from feeling loud.
MORE GREAT STYLE STORIES FROM SG HQ
---