The Wife Pleaser: Men's Summer Style Secret Superhero
An undershirt glow-up!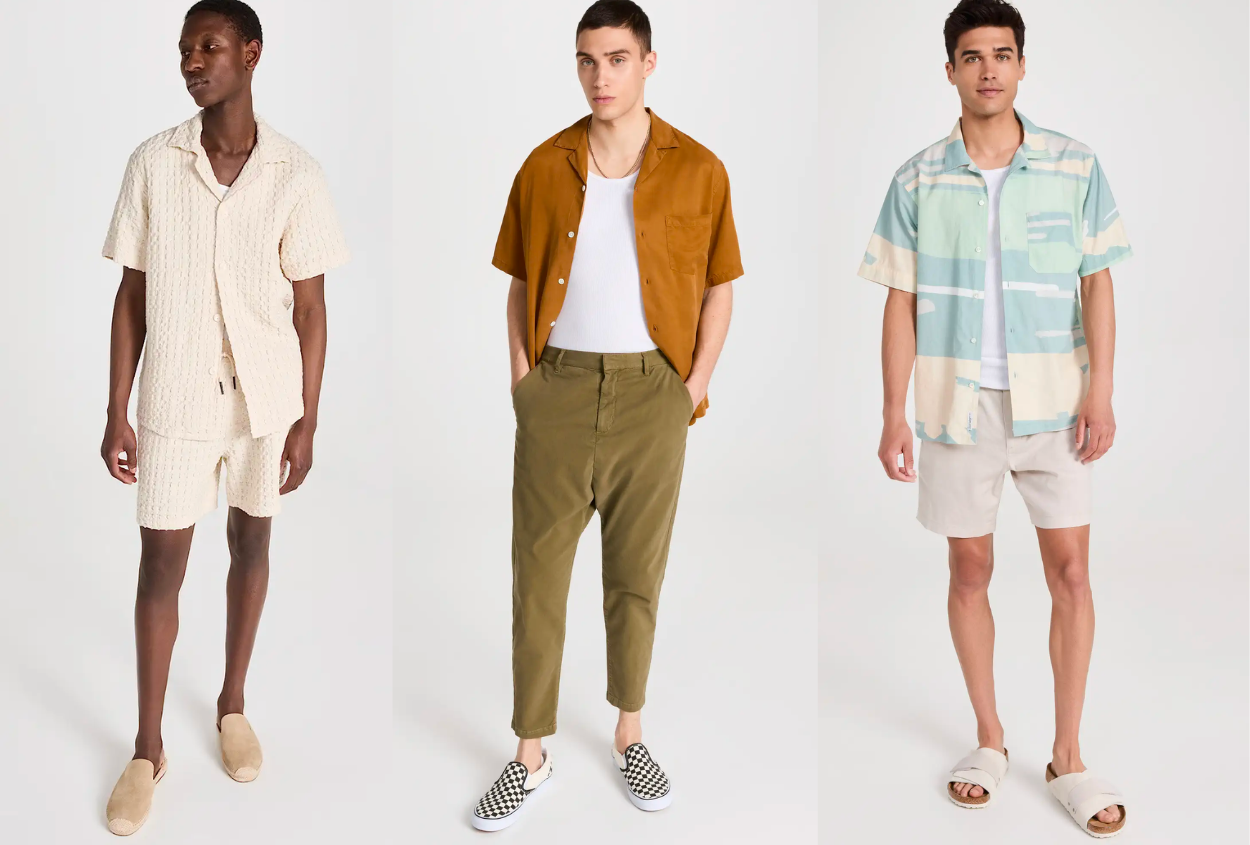 From "Wife Beater" to "Wife Pleaser"
Here at SG HQ, we're all about embracing how our relationship to clothes can change from year to year. Hell, even from month to month (remember that summer when everyone was wearing Allbirds?!).
So it's no surprise that the way we all perceive and embrace masculine style has evolved over time. And it's great to see how negative stereotypes can be reclaimed and reimagined.
Because what was once an unfortunate term associated with negative connotations—the "wife beater"—has been replaced by a new and empowering term: the "wife pleaser."
If you'll allow us a little pontificating about how style is like, a metaphor for life itself, ma-a-a-a-n, this transformation symbolizes a paradigm shift that transcends fashion trends!
First thing's first, it's a good thing to challenge outdated stereotypes and derogatory terms that perpetuate harmful narratives. The term once used to describe a sleeveless undershirt was inextricably linked to domestic violence, perpetuating a damaging image of masculinity.
So, the emergence of the term "wife pleaser" might feel like semantics to some. However, it represents a departure from using a negative, loaded term flippantly, and that's awesome.
The tl;dr:
The use of "wife pleaser" is here to stay, and it represents a desire, however deep or surface level you may find it, to cultivate empathy and connection within the realm of men's style.
Oh, and if you think the new term for this sleeveless undershirt is "silly" or "woke" or unnecessary, well, keep that to yourself. Or better yet, talk to a therapist about it.
Because the modern man understands that his wardrobe choices can influence not only how he feels about himself but also how he relates to and connects with the world around him. The term "wife pleaser" embodies a shift towards embracing a style that nurtures emotional intelligence and empathy. That's cool!
How to wear the wife pleaser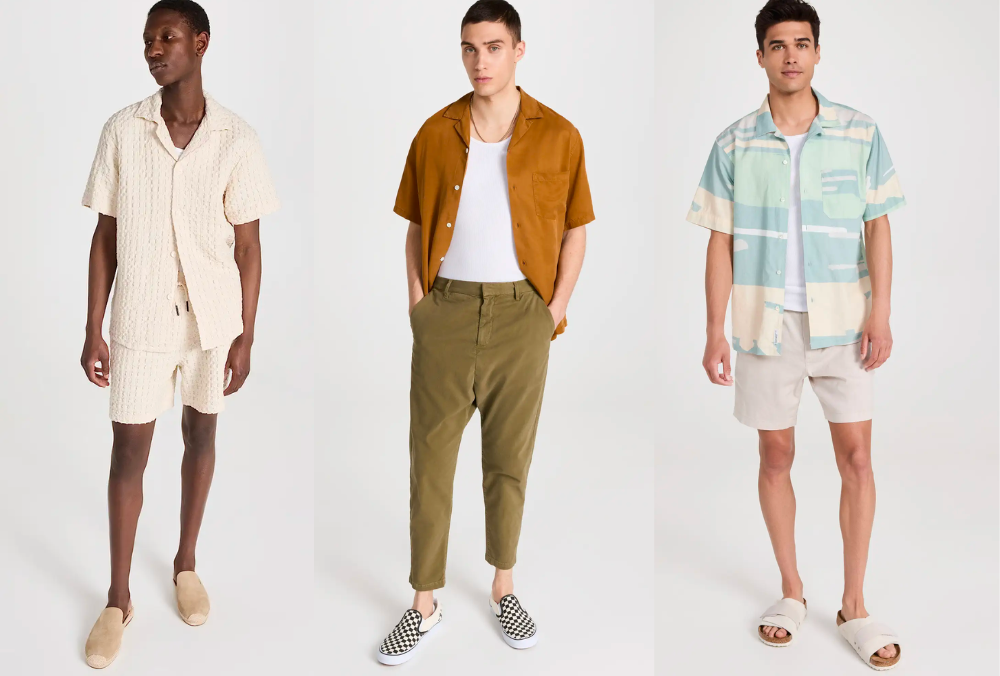 The sleeveless undershirt, once hidden away, or worn by fictional characters in television and movies to signify a man in the throes of alcoholism, depression, and more has really done a 180. Wearing a wife pleaser now exudes a carefree, confident charm.
You can wear a wife pleaser under Team SG's favorite summer "going out tops" an unbuttoned sweater polo or camp shirt, or even on its own (if you dare).
How much wife pleaser to show is up to you.
Wear yours just barely peeking out from under a buttoned shirt. Or, keep the buttons undone to feature the undershirt more prominently as part of your outfit.
How much to spend on wife pleasers
You don't have to break the bank. A good ol' Hanes 3-pack will do when it comes to the ribbed wife pleaser.
If you're interested in a style that doesn't cling to the body, go with a smooth style that resembles more closely a lifeguard's uniform, minus the red stripe. You'll spend a little more, but if you feel comfortable in it, you're more likely to actually wear it.
Shop the best wife pleasers – ribbed:
There are two kinds of wife pleasers, the ribbed style above, which most men will be familiar with, and which generally come in packs of 2, 4, or more. And a smooth style that wears less tight to the body.
When opting for a ribbed wife pleaser, shop with affordability in mind, as these tops are not really built to last. If you make it through one summer on a single pack, you're in good shape.
Shop the best wife pleasers – smooth:
The ribbed style of wife pleasers isn't for you? All good. Instead, opt for a more traditional tank top style that skims the torso rather than hugs it close.
Want more men's summer style? Check out more from Team SG: