Cold Weather Style Pick: Men's Buffalo Plaid
The check pattern of the season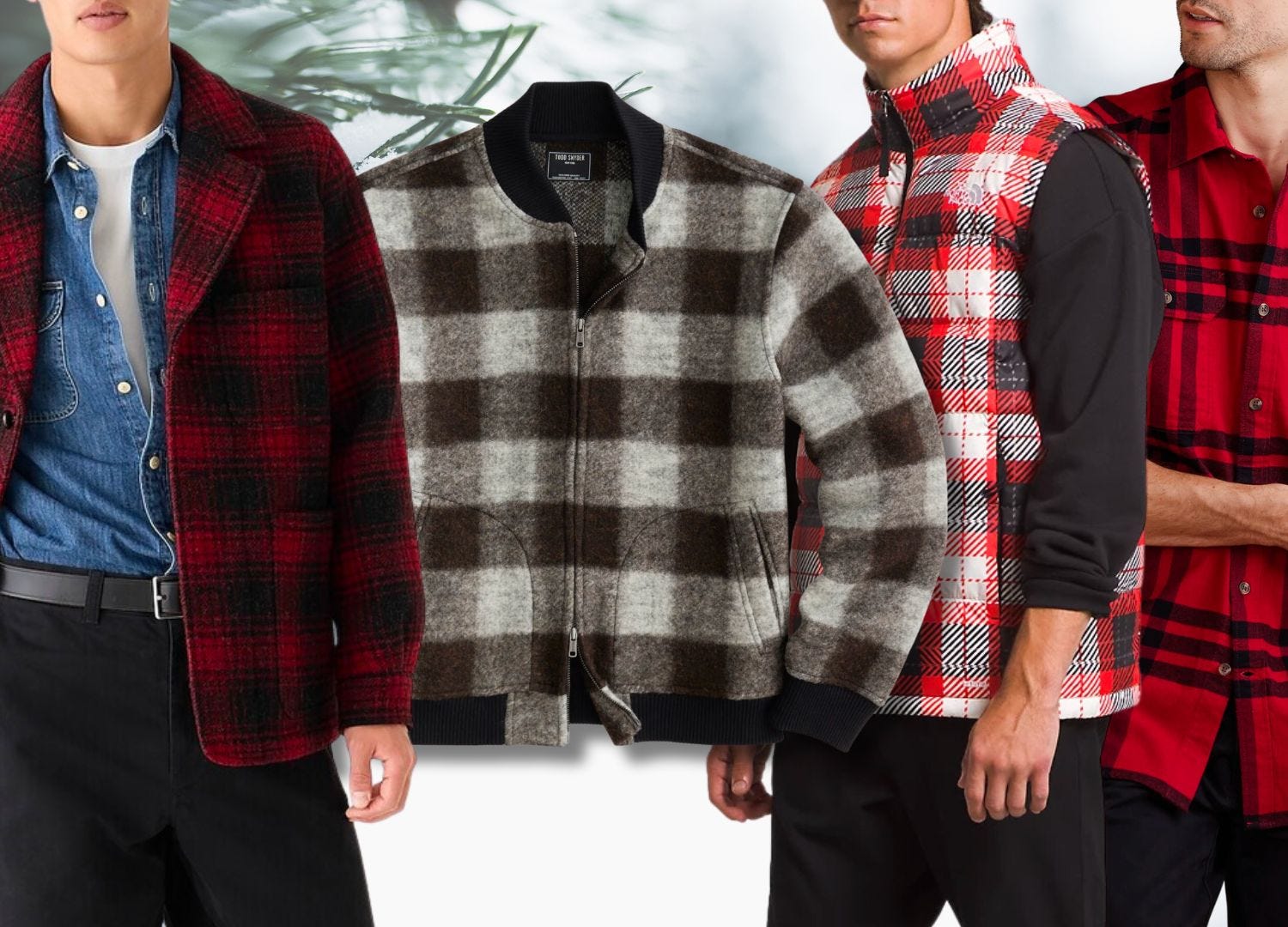 In an episode of Parks & Recreation that I quote far too frequently, Ron Swanson admonished a diner waitress to, "Give me all the bacon and eggs you have."
This, in effect, is what I told my team recently about men's buffalo plaid clothing items.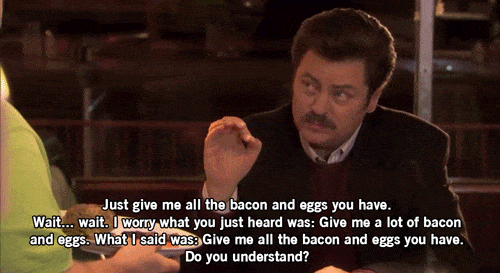 Unlike the self-assured Swanson, though, I couldn't actually remember the exact name, so it came out more like "Y'know that red and black check stuff that lumberjacks wear, and sometimes is, like, what fancy rich people's picnic blankets are made of? Yeah, that stuff. Find me all of the cute boy stuff in that."
Why men's buffalo plaid?
Personally, I'm crazy about this pattern on guys.
Buffalo plaid was originally popularized by Woolrich in the 1850s, and in the year of our lord 2023 it's still a great way to add a rugged, Paul Bunyan vibe to your lewk.
If you're already kind of burly, it works because, well, it's plaid. If you're more of a refined type, it gives a grounding, "I could chop wood if I wanted to" air of competence. Which, let's be honest, isn't that what we all want?
How to wear buffalo plaid
A buffalo plaid shirt can be worn with dark denim and winter boots, or layered under a business casual sport coat.
Want to go bolder? How about a shearling-lined rancher jacket? Or a puffer vest that says, "Who wants a hot toddy?"
As for buffalo plaid accessories, go (Paul Bunyan) buck wild. The wilderness is the limit.
Though, ahem, don't wear it all at once.
Shop our favorite men's buffalo plaid styles for winter: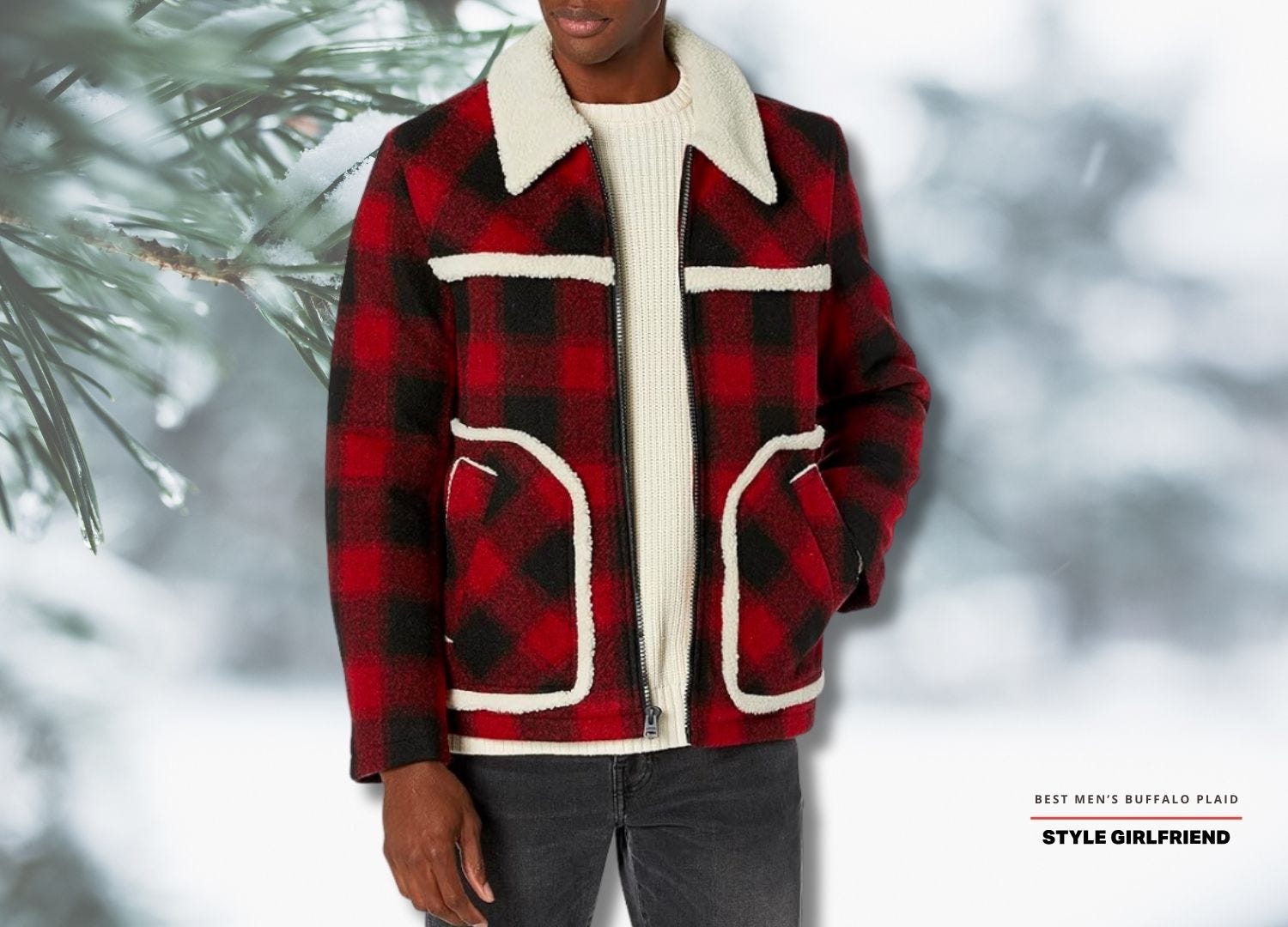 This jacket manages to look chic and rugged at the same time. Wear it all winter long if you live somewhere it gets cold but not too cold.
RELATED: The Most Stylish and Affordable Men's Winter Jackets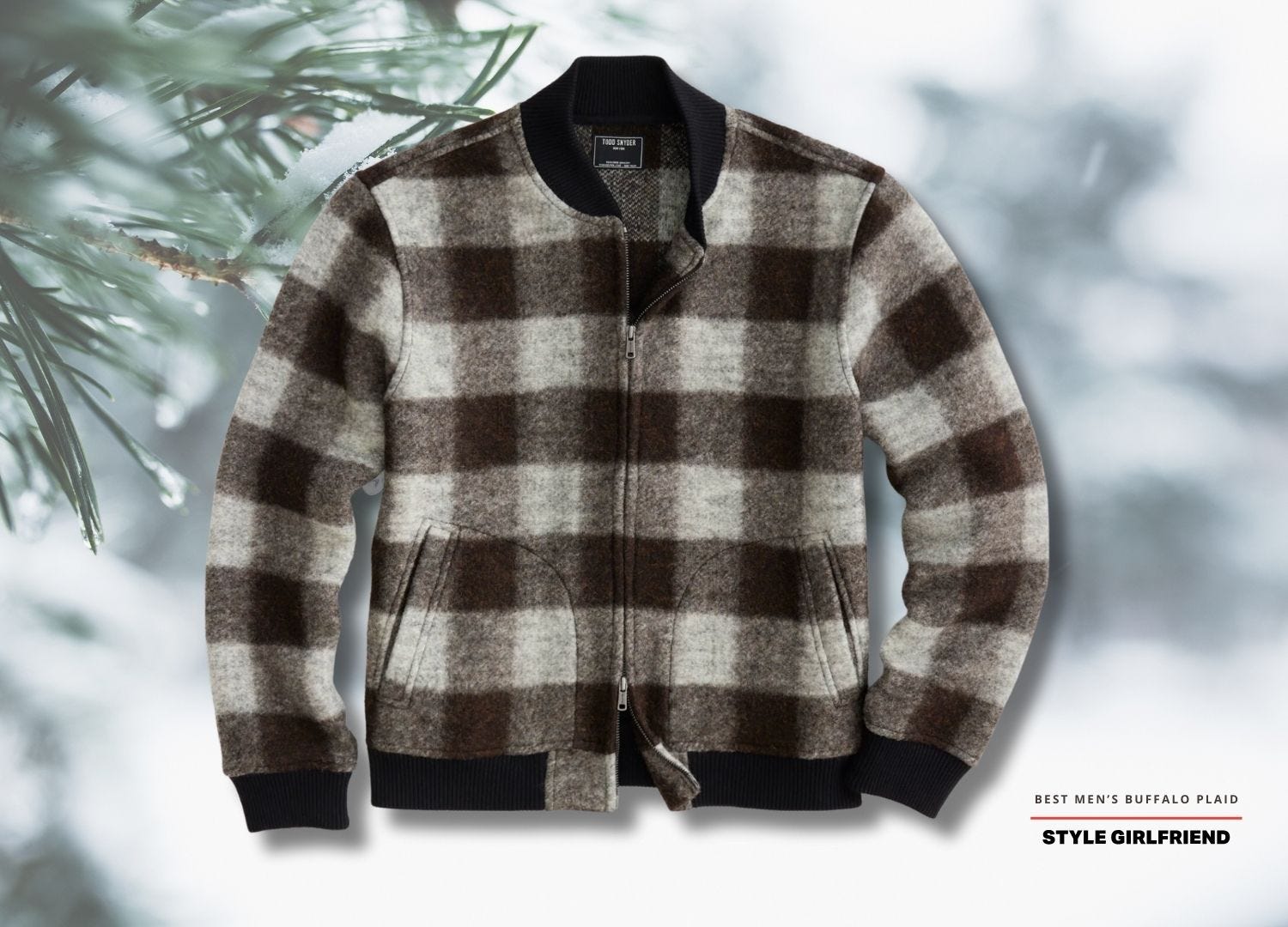 Sure, most buffalo plaid comes in the distinctive black and red combo, but the check pattern can be found in other hues, too! Like this espresso bean-colored bomber that will perk you right up in the morning, no coffee required.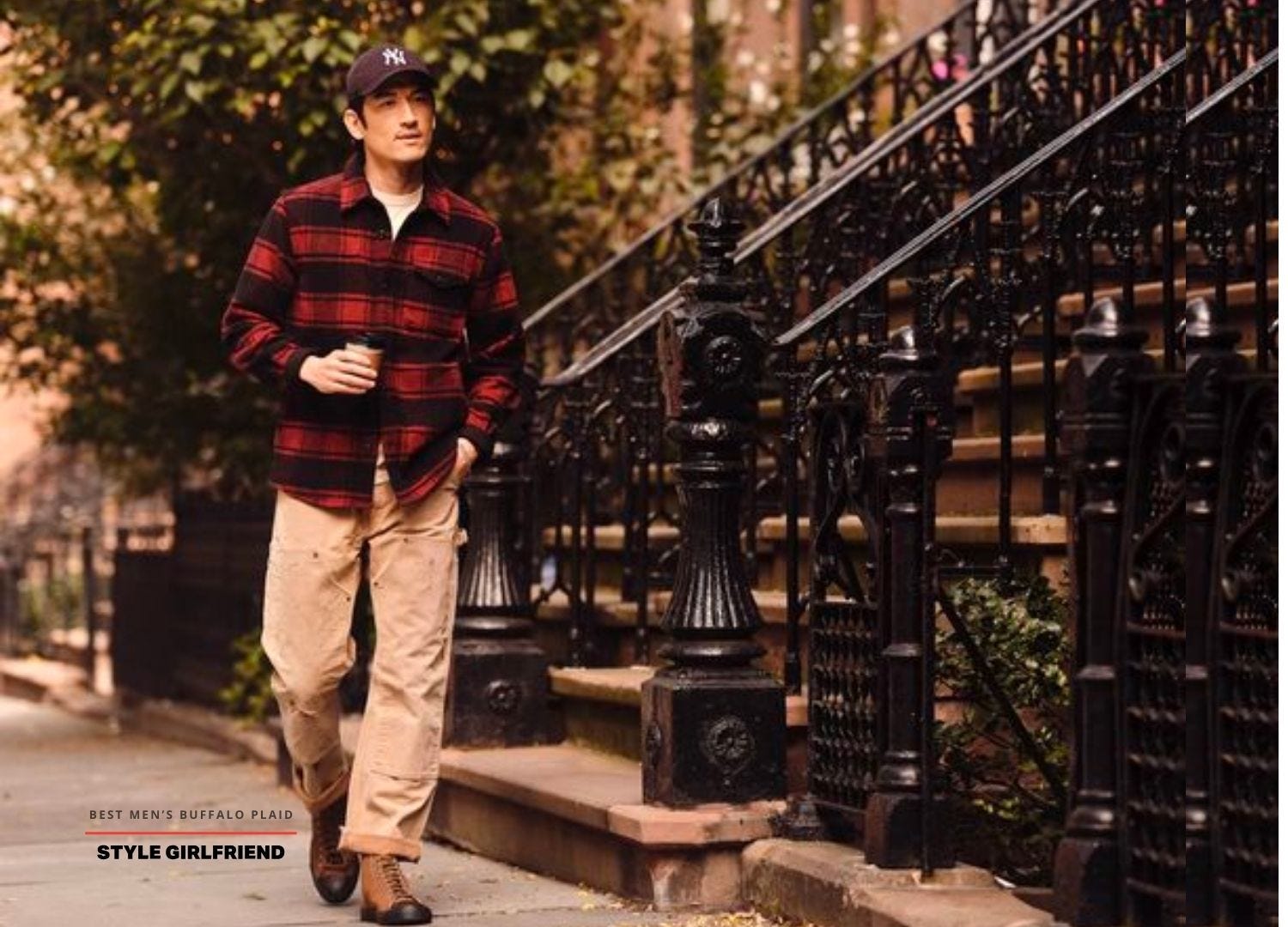 There's never a bad time to add a buffalo plaid shacket to your winter wardrobe.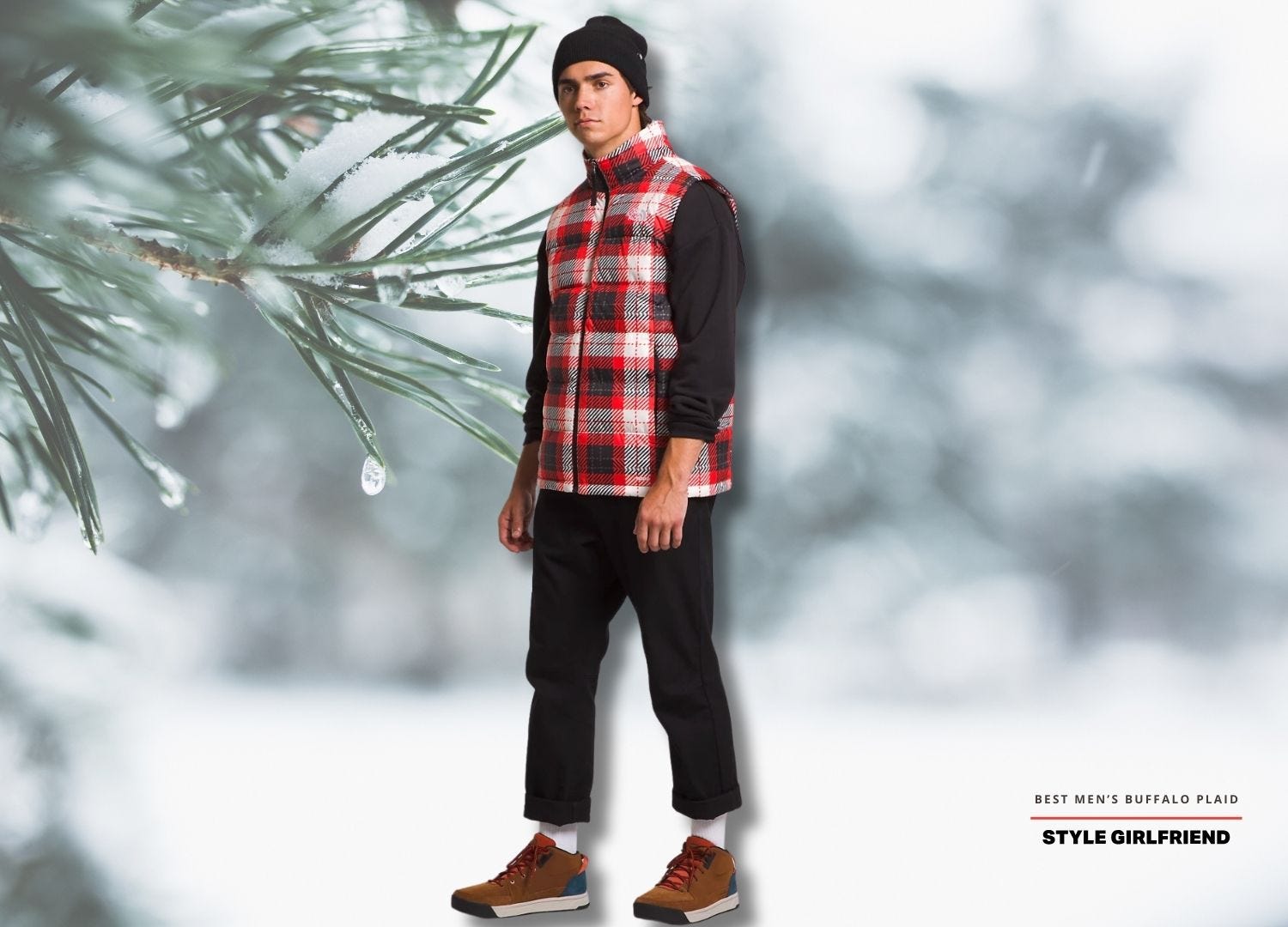 A combination of goose down and synthetic insulation make this vest a stylish and functional cold-weather layer.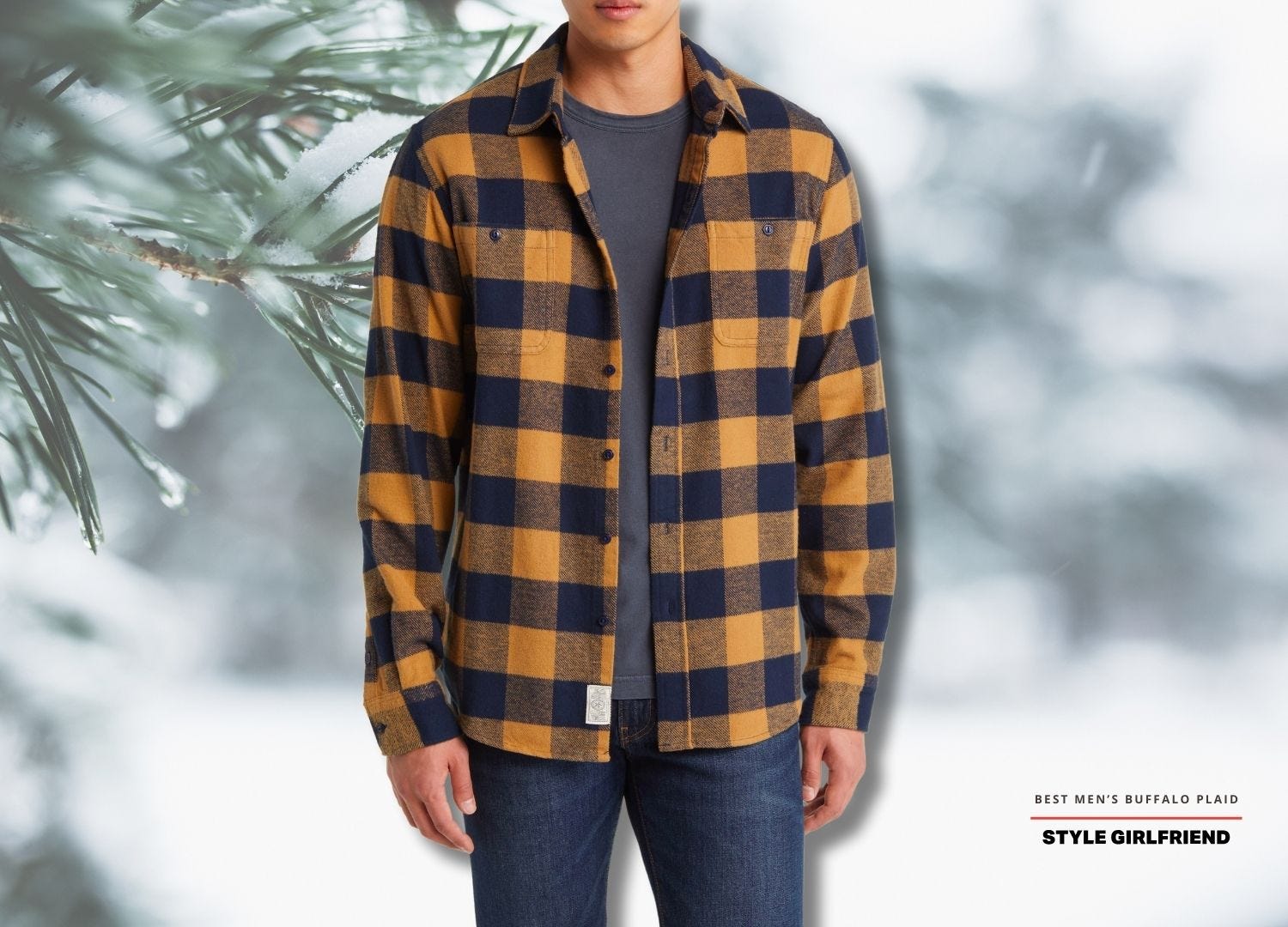 University of Michigan fans notwithstanding (I said what I said!), navy and gold always looks good together.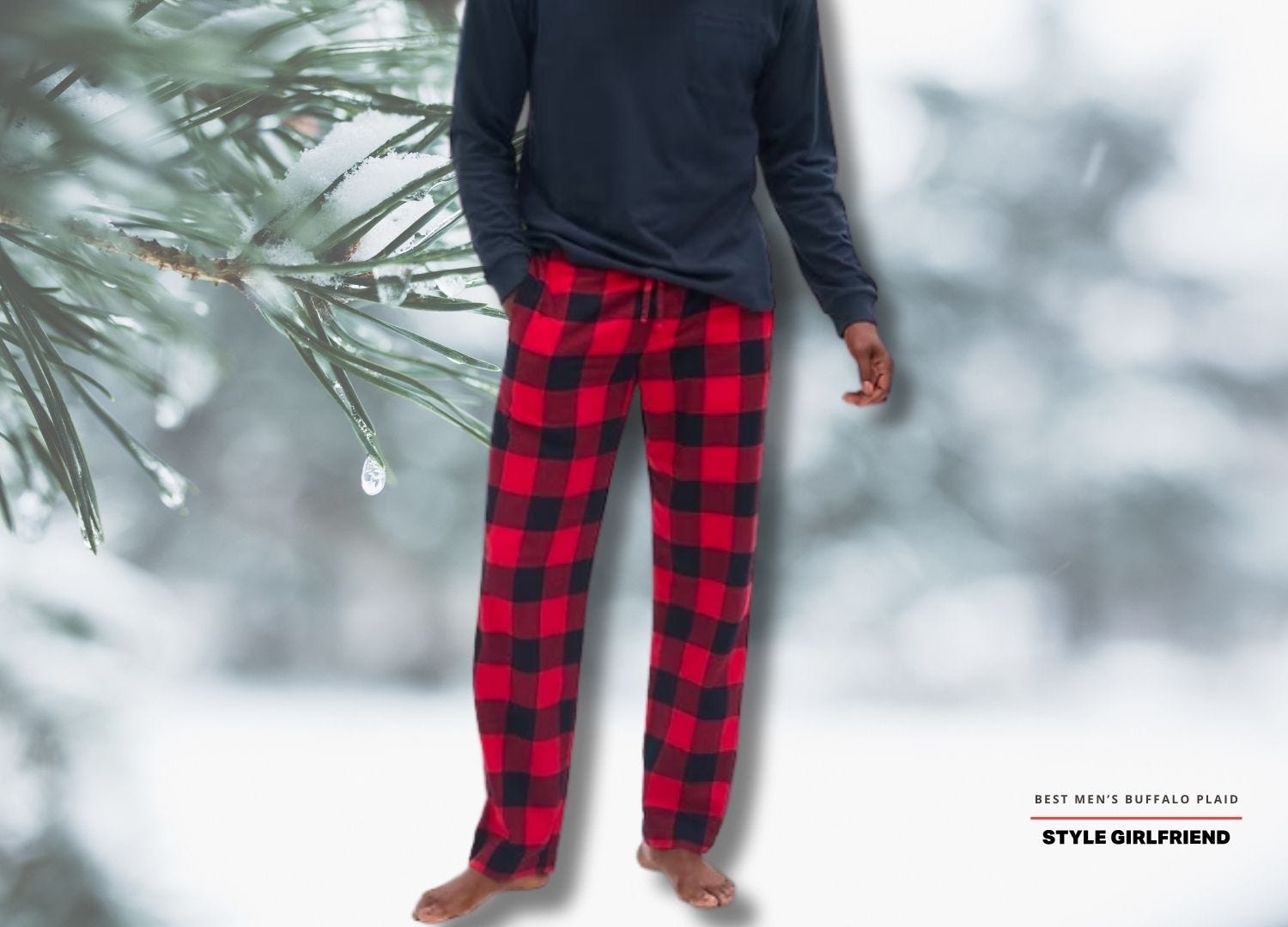 As if we weren't going to include cozy buffalo plaid pajamas in this shopping roundup!
As Cher Horowitz would say, as if!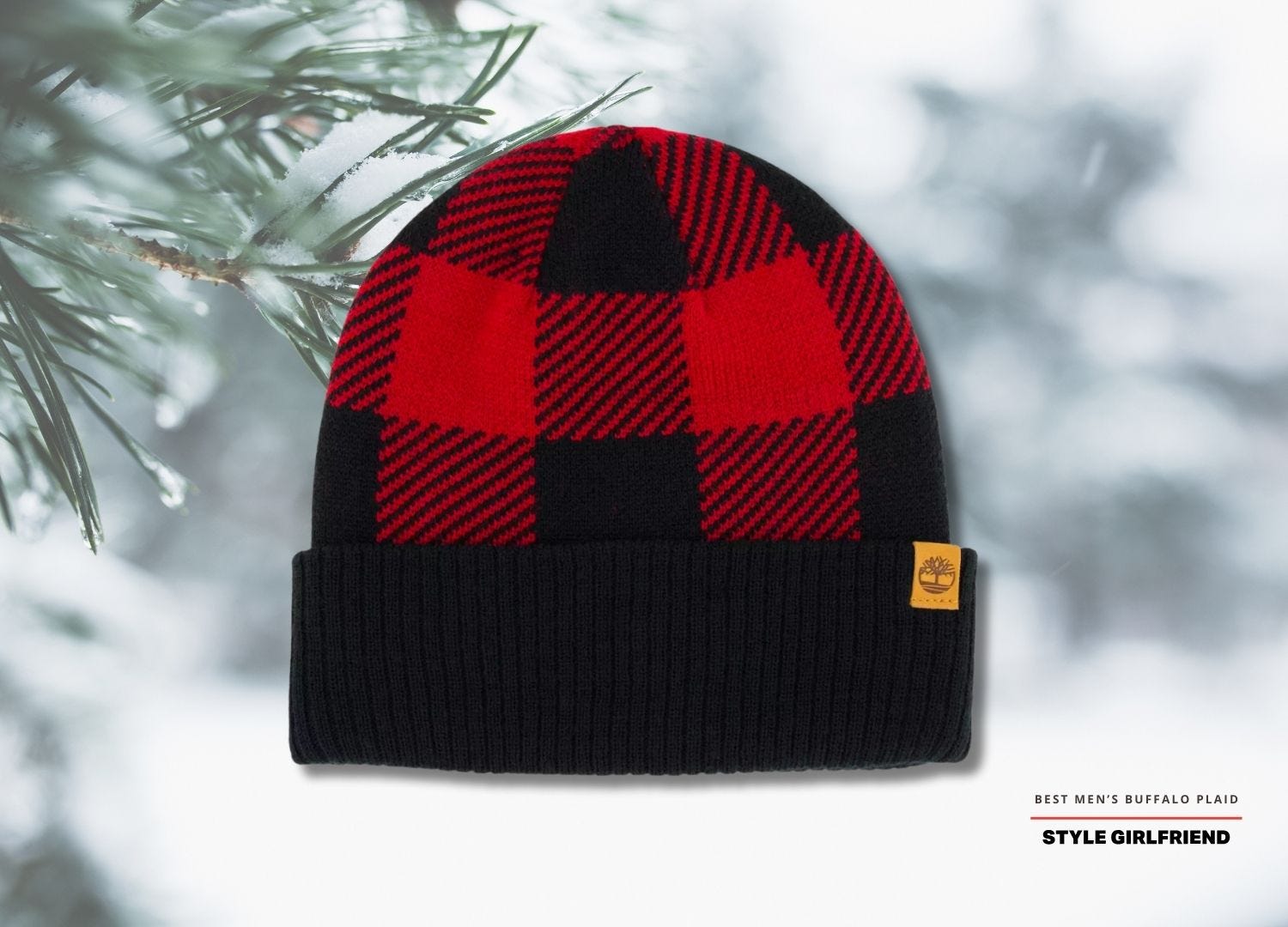 Skip your solid-colored beanie in favor of something a little more seasonal.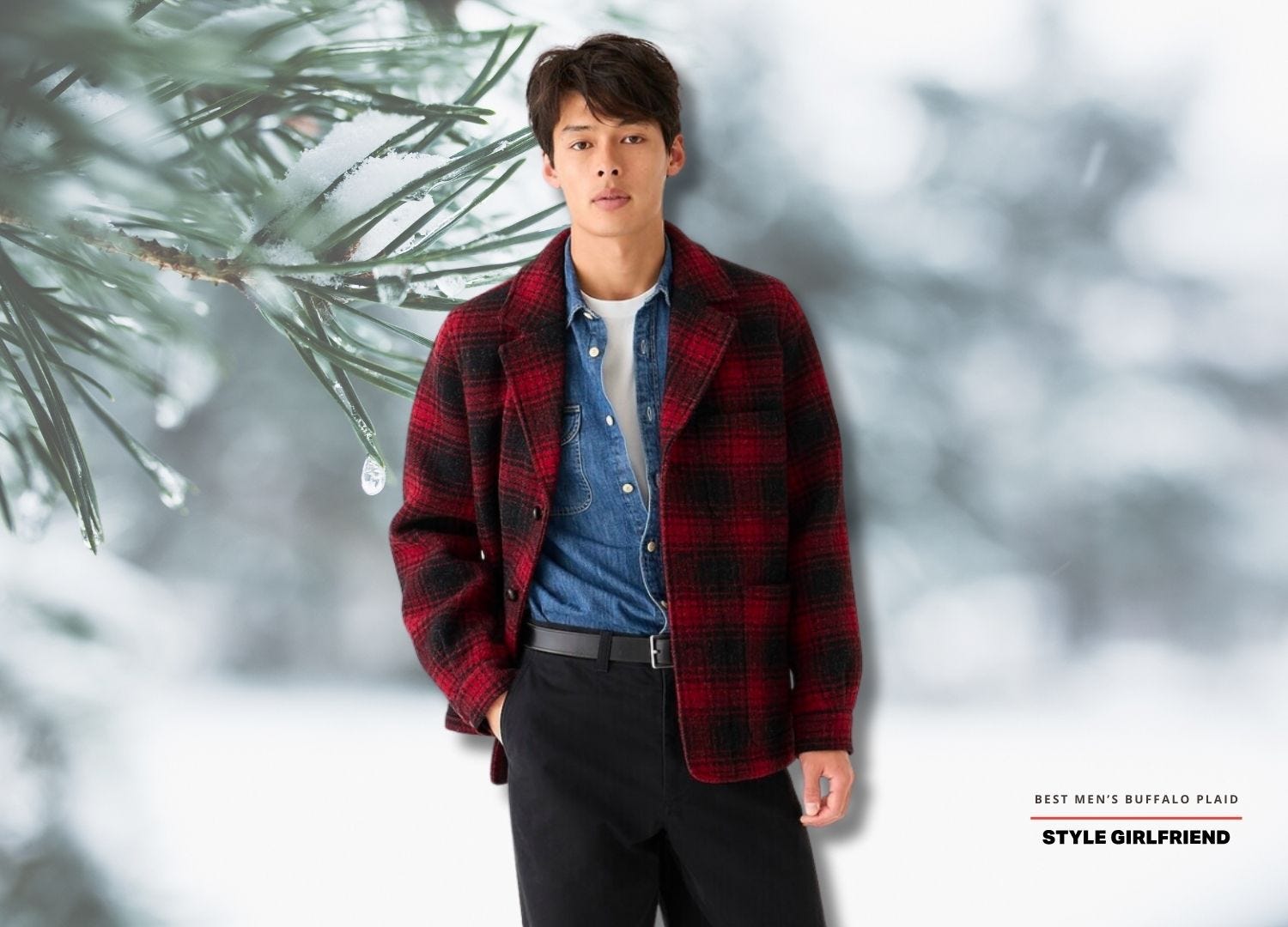 Another jacket that makes you re-think every coat in your closet.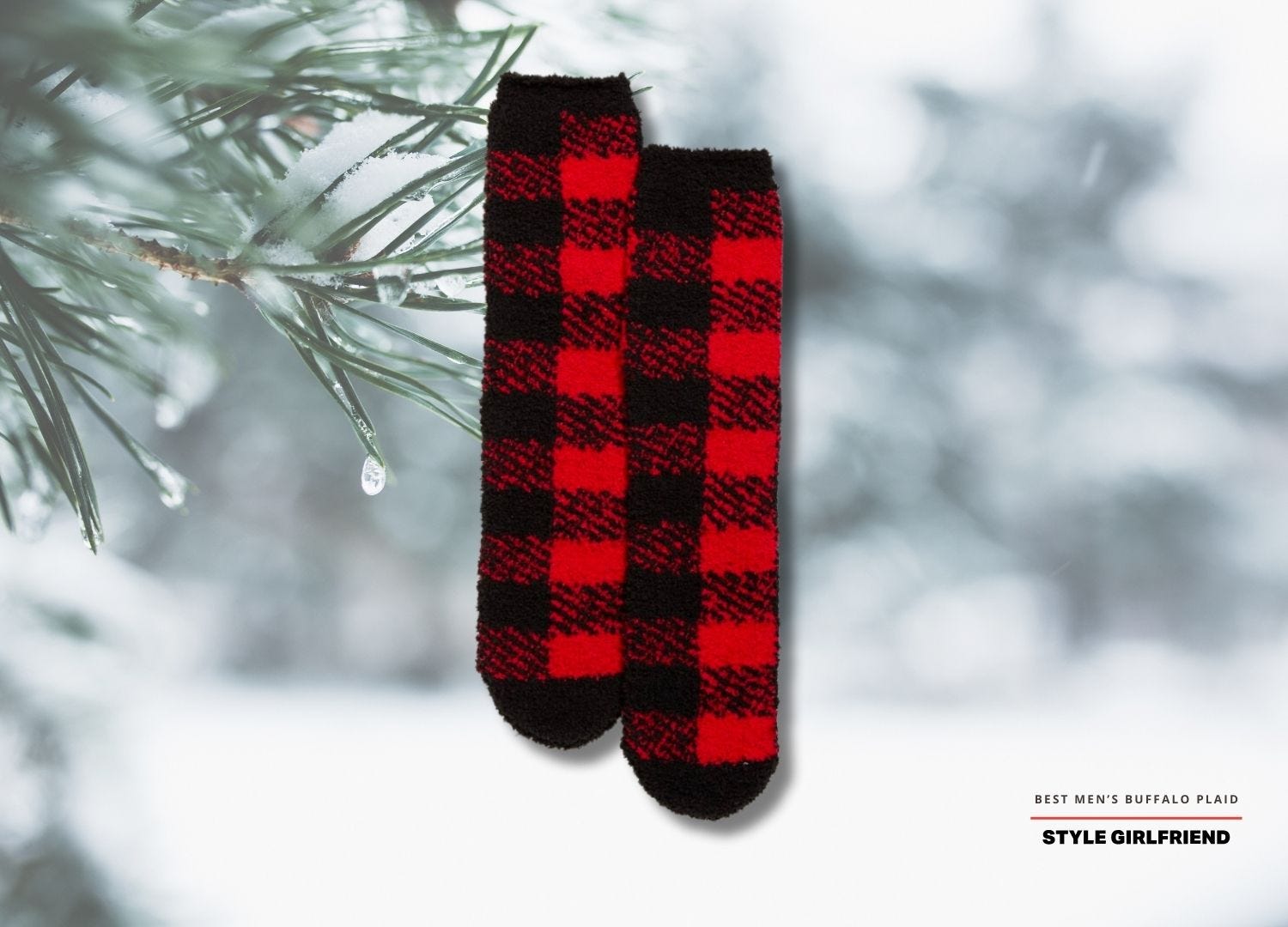 I don't know why more men don't embrace the wonderful winter accessory that is cozy socks.
Try them (they're so affordable!) and I promise you'll never wear anything else around the house.
---
Check out more cold weather picks like corduroy, topcoats, and turtlenecks