Trend Spotlight: Best Men's Winter Coats
Luxe Winter Coats That Won't Break The Bank
When it comes to guys' winter style, the best men's winter coats are an integral part. Because a lot of the time, that's all anyone sees! You want to be the guy who doesn't catch the cute barista's eye because you come in wearing a ratty, tattered puffer from five years ago? I don't think so.
That's why it's worth upping your outerwear game this season.
The good news is, there's still time to shop (because there's plenty of winter left). Plus, you know what big fans of outerwear we are here at SG HQ, so you'll have to excuse us if we seem overly excited about heavy coat season.
And really, you'll thank us later! Right around the time your coat goes from "fun, layering piece" to "the only thing saving me from freezing to this icy sidewalk pavement," you'll appreciate the quality coat hanging in your front hall closet.
Which is why it only feels right to spend a little more time and – yes, sometimes – money to find "the one."
Sure, winter coats are already, like, the most expensive piece in a cold weather wardrobe (except winter boots maybe!), so it's understandable why you might be feeling stingy.
But hear us out!
Your favorite graphic tee isn't fighting off a snowstorm for ya, so if you're interested in looking good and keeping hypothermia at bay, you're in luck, because we've already done the hard work for you.
Below, shopping tips and jacket picks for the best men's winter coats this season:
1. First things first – Know what you want
Are you a sporty puffer guy, or more inclined towards sporting a gentlemanly topcoat? Maybe you fall somewhere in between with a thermal-lined, faux-fur trimmed parka. Here's the shopping strategy we suggest: Whichever winter coat style is calling your name, so find one you love. Then, treat it well, and invest in another style next year, and another the year after that. Before you know it, you'll have a coat rack full of winter jackets you love.
2. Figure out your budget…then add a little more
How much does your dream coat set you back, and how much are you really willing to spend? Is it available at a variety of prices from a menagerie of retailers? If you determine your ideal budget, and your dream coat is 20% more, it's definitely worth the extra bills. Small upgrades, like stronger closures, removable liners and natural fibers are all going to add dollars to the price tag, but can lower the cost in the long run. When you invest in a nicer coat, at the end of the season you'll be able to take it to the cleaners and they'll fix it up brand new for next year, so you won't have to invest in a whole 'nother coat at next year's first snowfall.
3. Put the "invest" in investment piece
We really can't emphasize this enough. When it comes to outerwear, it's worth it to save up for a style that will really go the distance with you, winter after winter. As Barron Cuadro over at Effortless Gent says, "A cheaply made coat tends to fit poorly and wear out quickly because of low-quality fabric." Not good, guys.
Of course, that doesn't mean you have to break the bank. But there's a reason big-ticket items like outerwear are called "investment" pieces. If you invest in it, that cold weather coat will pay dividends in the future as the cost per wear (per season!) continues to come down.
Below, what to look for in four classic winter coats:
Topcoat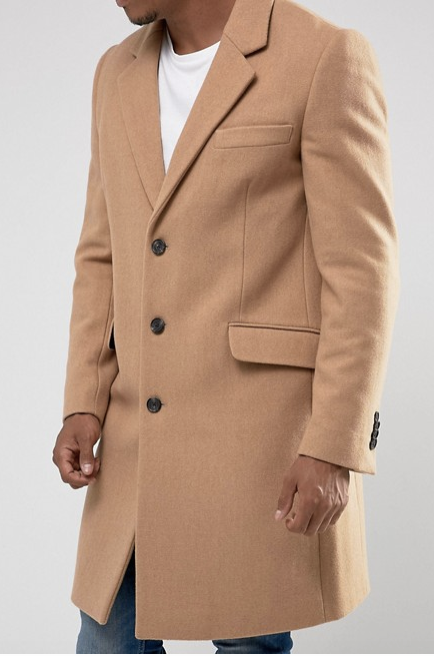 SG Says: Every grown man ought to have at least one proper topcoat in his hall closet. Grey is great, though we tend to prefer a classic camel color. The great thing about this jacket is you can wear it over a suit (obvs), but it almost looks better when whatever's going on underneath is decidedly more casual. Just something about the high-low mix that makes you look fancy af.
As for fabrics? Tweed, camel hair and wool are your best bets when it comes to this style.
// Shop Topcoats //
Puffer Coat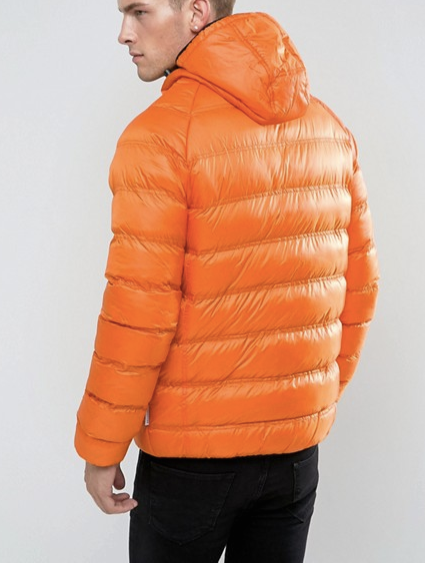 SG Says: For those looking for a sportier look to keep the chill at bay, a puffer is equal parts classic and modern. It'll take you in your sweats to the gym, but a short puffer in a fun color can even look cool with a suit. Look for down stuffing to keep you extra toasty, and a hood for bonus points! To prevent adding any extra bulk to this thicker style, look for seam pockets with zip closures at the sides.
// Shop Puffers //
Peacoat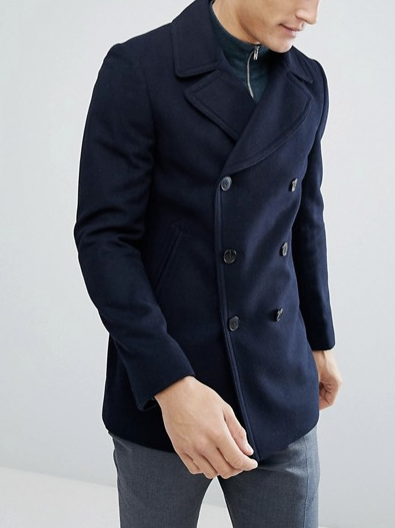 SG Says: Named for the "Pije" coat worn by the Dutch Navy, the peacoat is easily identifiable by its double-breasted buttons. The classic styles were made of wool, and that fabric is what you can still look for in your peacoat today. A bit cashmere or silk would make for a nice blended version as well. Seam pockets help make the peacoat as functional as it is stylish.
// Shop Peacoats //
Leather Jacket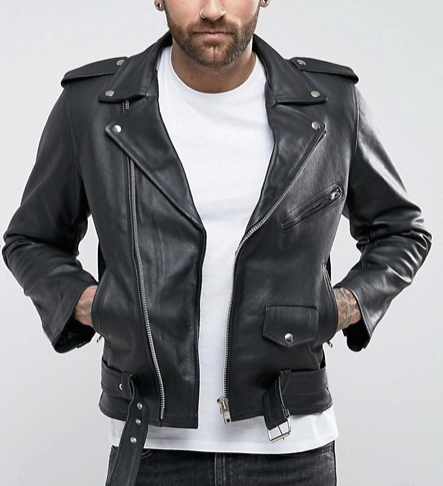 SG Says: A leather jacket will never go out of style, so it's definitely worth investing in genuine leather. If you want to be able to wear it year round, opt for a cotton lining, but if you want to beef it up as a winter coat, wool or flannel also make excellent choices. Look for sturdy metal zippers, and, of course, a few well placed pockets to stow your gloves.
// Shop Leather Jackets //
Parka
SG Says: Invented by the Inuits for hunting in Arctic conditions, you know a parka is a smart choice for a winter coat. The cold weather sibling to the anorak, parkas' waterproof shells are key. They're paired with fur lining packs in the warmth and keeps wet conditions off your back.
As a coat built on utility, parkas are the best option for those who enjoy endless pockets – look for a style that has an interior pocket as well as exterior zip pockets to insure no moisture gets to through to your goods. An interior drawstring at the waist helps keep this boxy silhouette from overwhelming your figure, and a combined button and snap closure locks in the warmth. 
// Shop Parkas //

Ready to upgrade with your winter wardrobe? A member of Team SG is ready to create your perfect shopping plan.