The Best Winter Boots for Men
Keep your feet looking stylish in the cold
I've seen it too many times in the cold winter months. A guy surrendering his otherwise stylish wardrobe to ugly-but-warm men's winter boots.
And I get it! When it comes to winter footwear, "stylish" isn't necessarily topping your list of must have's when shopping.
But it doesn't need to be that way.
While cold weather gear is the most functional of all seasonal digs, men's cold weather boots can also look good!
Scrambling to find new good winter boots for men?
Team SG has got you.
We've rounded up some of the best winter boots for men.
Scroll down to find our favorites: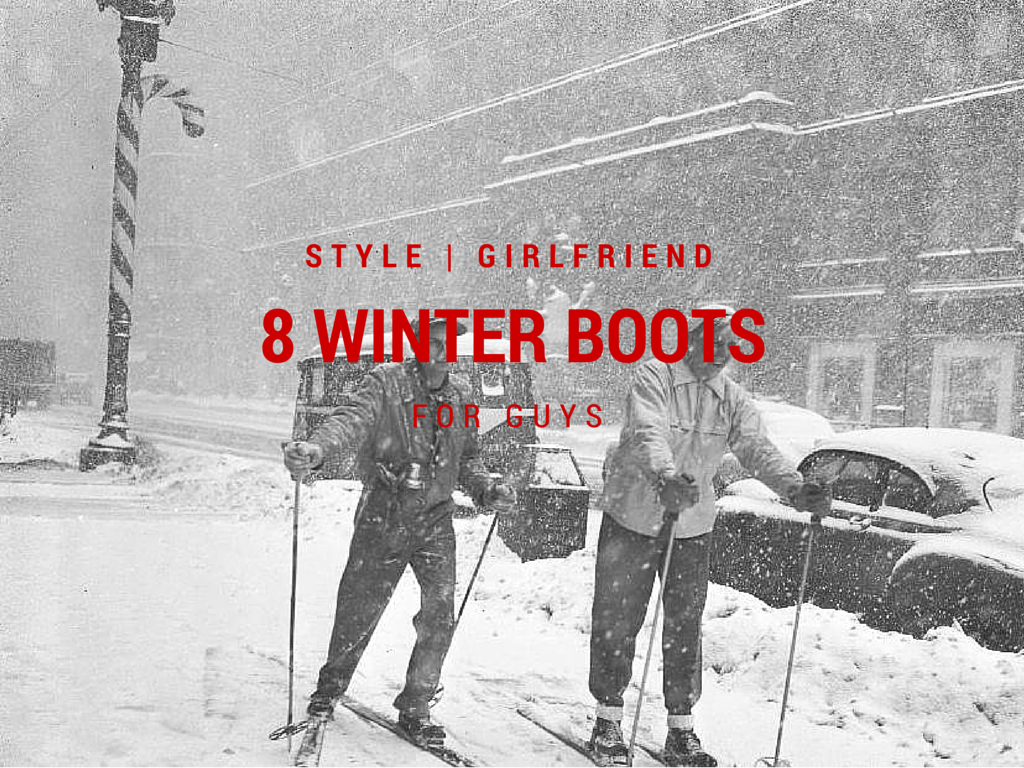 Best for the office: Nisolo All-Weather Mateo Boot (at Nisolo, $260)
Best waterproof boots: Sorel men's snow boot (Amazon, $150)
Best pull-on boots: Ugg Classic Mini boot (Ugg, $150)
Most classic winter boots: L.L. Bean 8″ Fleece-Lined Insulated Bean boots (L.L. Bean, $209)
The best winter boots to wear with jeans: Red Wing classic 6″ moc boot (Backcountry, $300)
Most trendy: Dr Martens (Zappos, $190)
Warmest winter boots for snow and extreme temps: Sorel Explorer boot (Amazon, $116-189)
Best casual boots: Blundstone Classic #550 Chelsea boot (Backcountry, $220)
Below, shop the highest quality and most stylish winter boots for men:
SG Says: When shopping for winter boots you can wear to work, think of them as the investment they are. Look for minimalism in style and quality in craftsmanship.
These all-weather Nisolo boots offer plenty of both.
And in ten years, they'll still look good (so long as you take good care of them!).
2. Best waterproof boots: Sorel, $150
SG Says: Obviously the Sorel Caribou style you see everywhere will forever be a classic.
But if you're going to buy new boots, why not try a new look?
This pair still boasts the stellar insulation you would expect from Sorel. Made from supple waterproof textured leather, the boots have sealed seams, so they'll keep your feet protected in wet weather.
And they come in three neutral colors, so you've got options when it comes to your favorite style.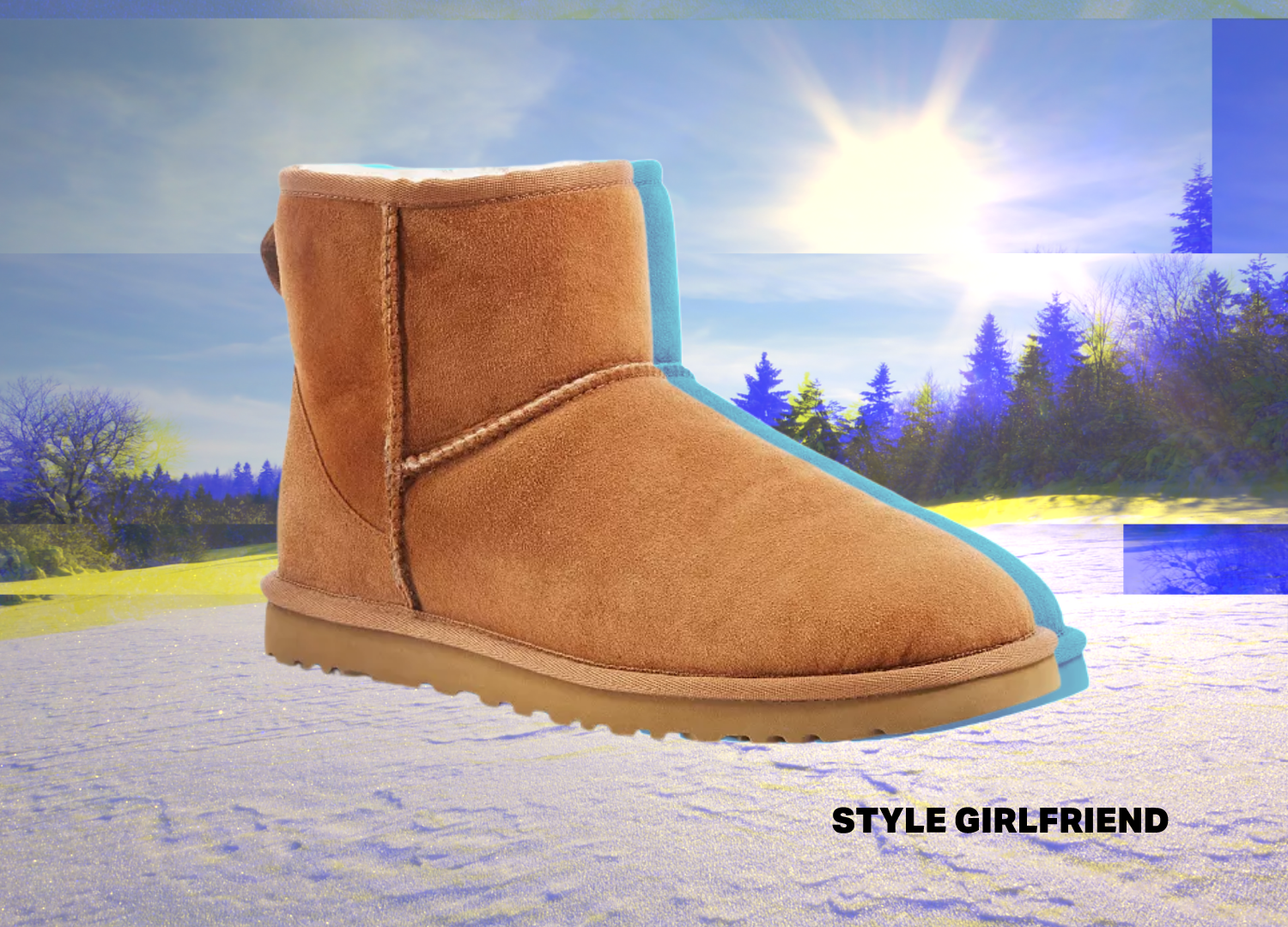 3. Best pull-on boots: Ugg, $150
SG Says: A gentle reminder NOT to sleep on every girl in college's favorite winter boot brand.
These classic boots are back, and this time, they're for everybody.
Truly, this '90s/2000s footwear fave is totally trendy again.
Curious what made them so popular? This is your moment as the style above is now being pushed for both men and women.
And yes, they're lined inside with the brand's signature faux-shearling for an oh-so-cozy feel.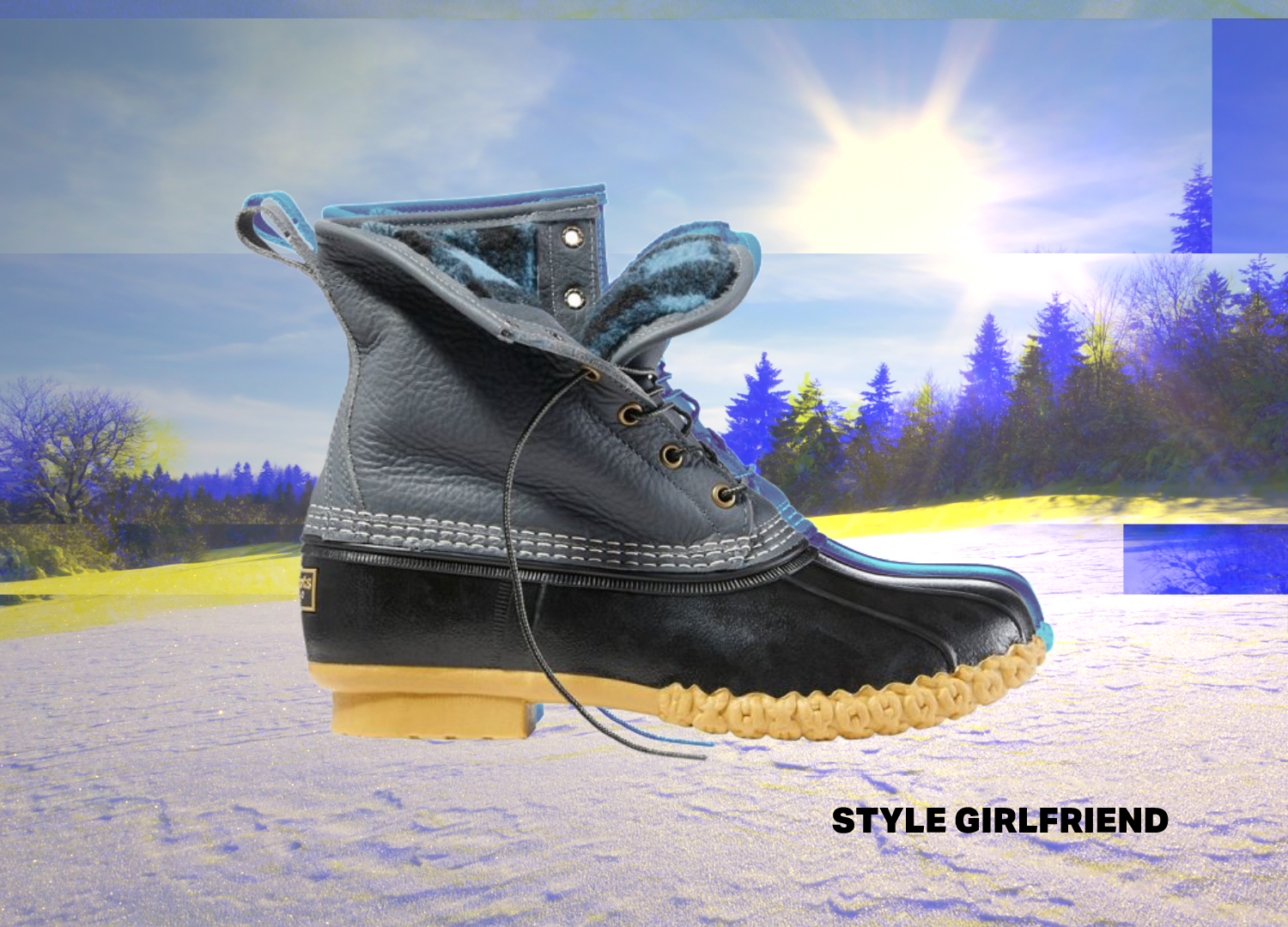 SG Says: How beautiful are these L.L.Bean fleece-lined Bean Boots?
If you want men's winter boots that will last you forever and is somehow even more heritage-y than something more pricey like Red Wings, look no further than New England's favorite winter boot.
Your feet will thank you. Your sons, who are sure to steal them as soon as their feet are big enough (or daughters! Who knows how big their feet will be!) will thank you.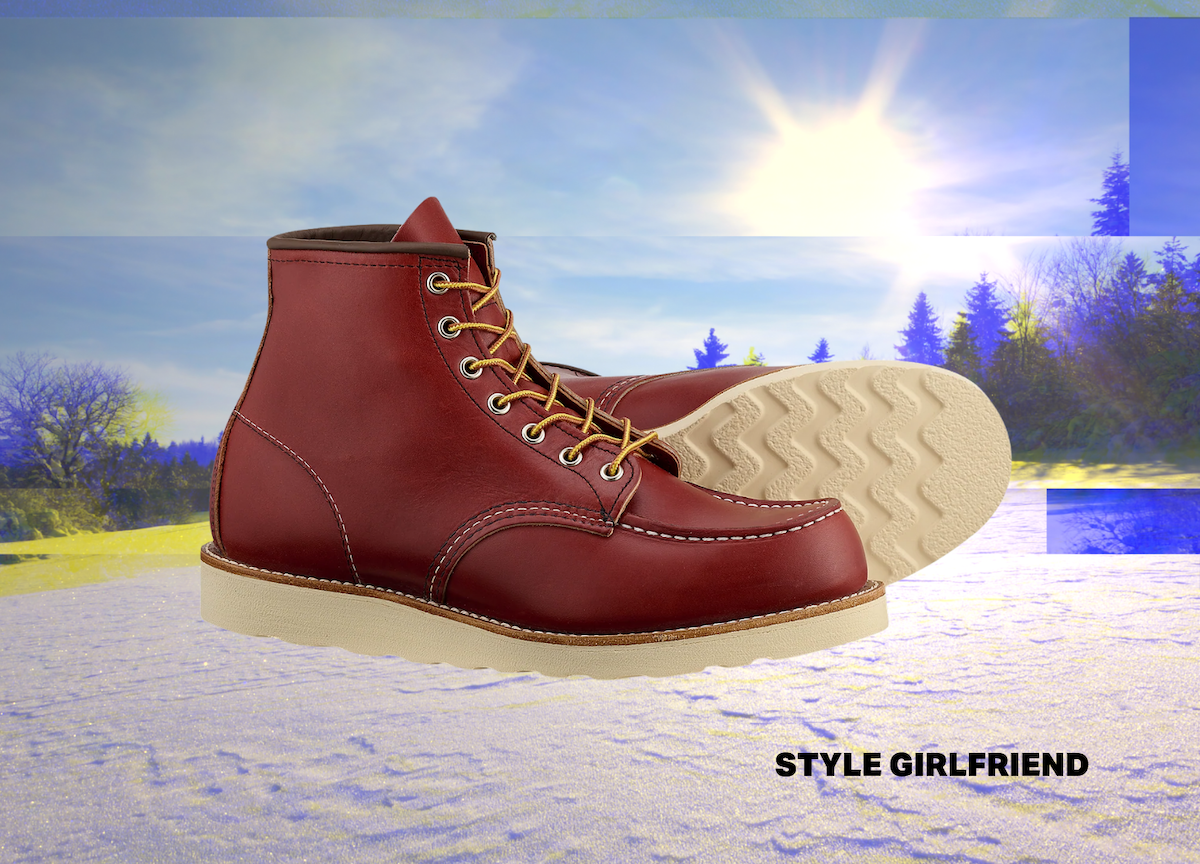 5. Best men's boot to wear with jeans: Red Wing, $300
SG Says: A vision of beauty, these Red Wing heritage boots are pricey, yes, but timeless.
Whether you're going camping, or just scrambling over a gnarly snowpile on your way to the coffee shop, these are without a doubt the boot you want to wear while doing both.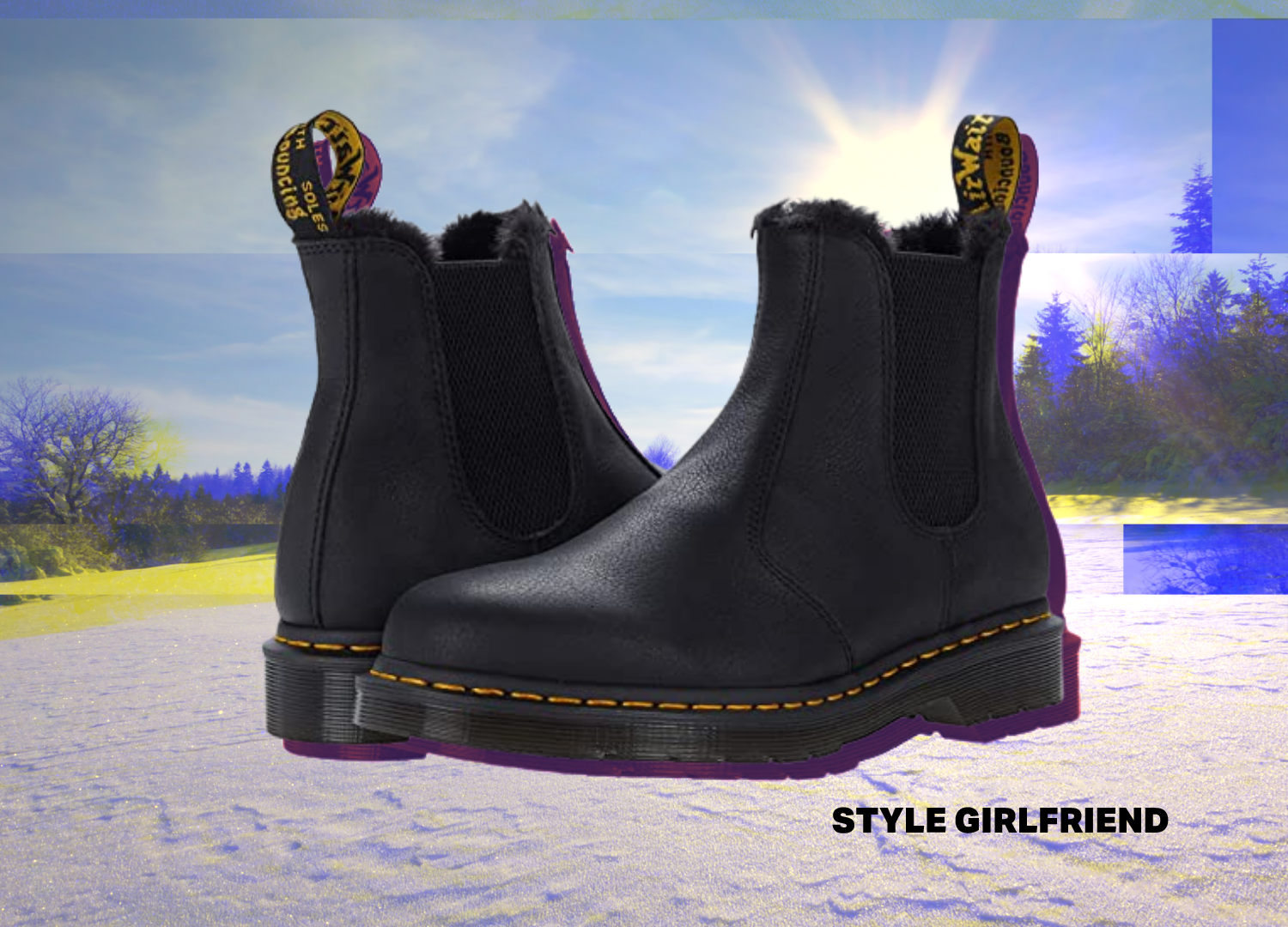 SG Says: These pull-on boots from Dr Marten are lined in faux-fur for a surprisingly luxurious experience for cold toes.
SG Says: If you like your winter boots to look and feel a bit more like a sneaker, this pair from Sorel (yes, another pair!) is your poison.
Temperature rated to -22°F/-30°C (!!), these waterproof, seam-sealed boots with a plush faux-fur lining and grippy sole will help you take on winter's worst.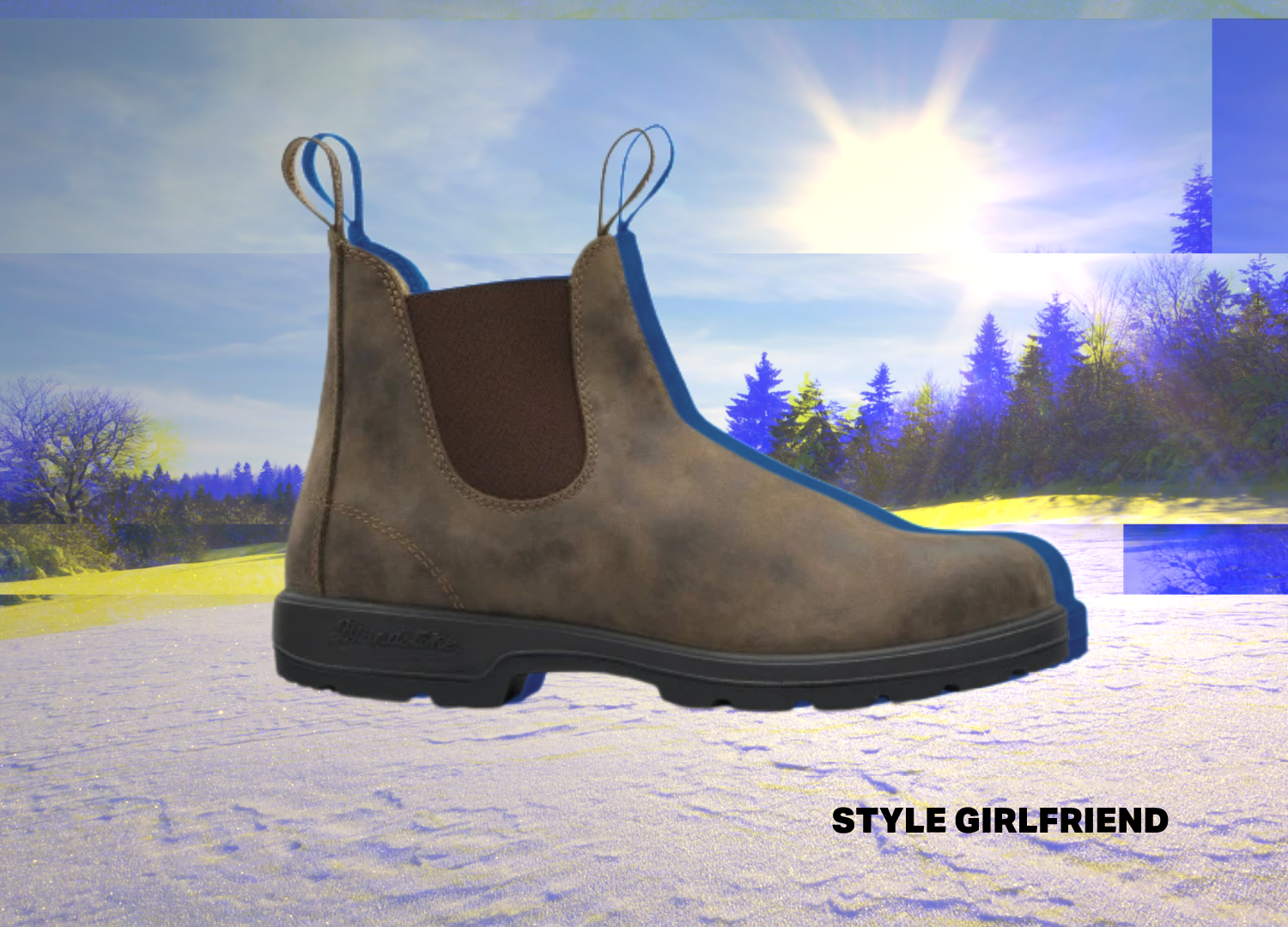 SG Says: Here at SG HQ, we love a Blundstone boot.
The #550 style is a classic for cold weather.
***
So now, you've got the boots. What about how to wear 'em?!
How to wear winter boots with jeans
There's a time and a place for Chelsea boots and chukkas covered, when the weather is sh*t it's not one of them.
We know what a bummer it is to ruin good shoes, so it's smart to stick to winter boots when there's snow, rain, and ice on the ground. That doesn't mean you can't still look good, though!
A lace-up winter boot lends itself to a more hearty look, with plaids, flannels, and sweaters topping off your sturdiest jeans.
Check out men's outfit ideas for inclement weather: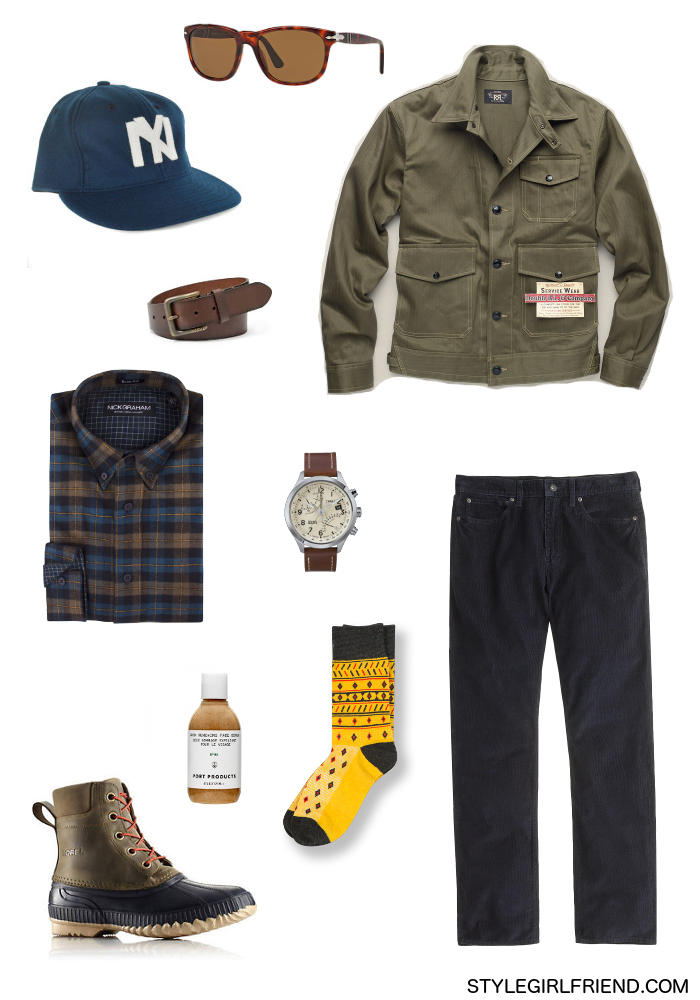 SG Says: Don't think just because you're wearing boots for bad weather you can't look good doing it!
This chore coat layers nicely under a winter jacket, even over a somewhat bulky flannel shirt.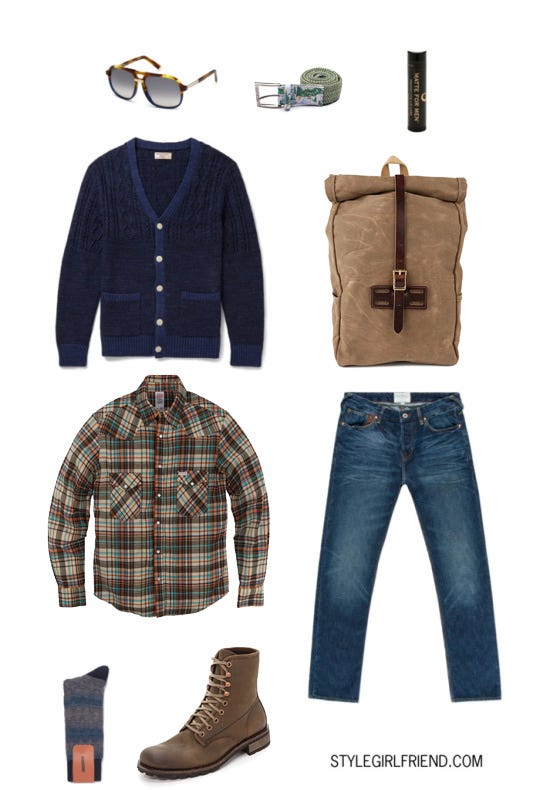 SG Says: When the weather calls for a more substantial shoe, keep the rest of your outfit similarly hefty.
This is probably common sense and you're like, Well yeah Gabi, what else am I going to wear, a linen suit?
But you'd be surprised at how often the team sees guys out in the wild wearing rugged af winter boots with a thin sweater or a cotton henley and chinos. Dress for the weather you've got, y'all!
***
Ready to find your perfect winter wardrobe?
Ready to upgrade your winter style but could use some help? Team SG can help! Schedule a video styling session and receive a customized style plan with a shopping list and outfit direction.
Let us rescue you from shopping fatigue and sartorial apathy. We can promise the kind of personal attention and care that will make you feel like the best version of the awesome guy you already are!
If you're ready for a daily lewk that'll change your life, give us a shout.
---
For more cold weather style, check out SG's picks for stylish and affordable winter coats

Like a phoenix rising from the ashes, Gabi Meyers went from Team SG's first-ever intern to a trusted fashion editor and stylist. She currently lives in Chicago with a very cute dog.