Undressed Episode 022: LastFirst Matchmaking
Say "So long" to swiping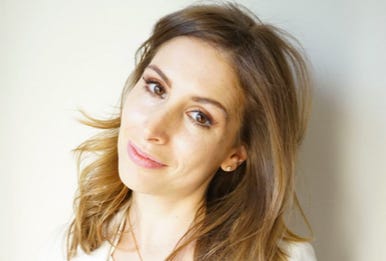 If you've ventured into the world of dating apps, been set up by friends, or y'know, dated ever, you've discovered by now that making meaningful connections these days can be tricky.
That's where Emily Holmes Hahn comes in with LastFirst, her membership-based matchmaking service.
Shunning the stereotype of the pushy or domineering matchmaker (ahem, as seen on TV…), Hahn offers what she calls "bespoke matchmaking," working with each client to provide a completely personalized experience. Meaning: She'll work with you to find your ideal counterpart. Moreover, she and her team cover every aspect of dating, from relationship coaching to styling (shoutout to first impressions!), and even text message decoding.
Intrigued? We thought so.
Listen here (and check out the highlights below!) for Undressed featuring this week's guest, Emily Holmes Hahn of LastFirst Matchmaking:
 2:29 – How Emily launched LastFirst

 7:36 – Who is LastFirst's clientele?

15:07 – Is matchmaking a last resort or a shortcut?

18:40 – Insider tips for a successful date
26:25 – Hotel bar recommendations

30:00 – Tips on asking a woman out

39:06 – The one thing all men should know about women

45:20 – Becoming a matchmaking client

47:11 – Emily's first "Million Bucks Moment"
LISTEN TO EPISODE 22 OF UNDRESSED FEATURING EMILY HOLMES HAHN OF LASTFIRST MATCHMAKING

Thanks to Five Four Club for sponsoring this episode. Undressed listeners can get 50% off their first month's package when signing up using the code STYLEGF
(Interested in sponsoring Undressed? E-mail contact@stylegirlfriend.com for more info)