Office Style: The Guys of Gear Patrol
decked out for a day on the job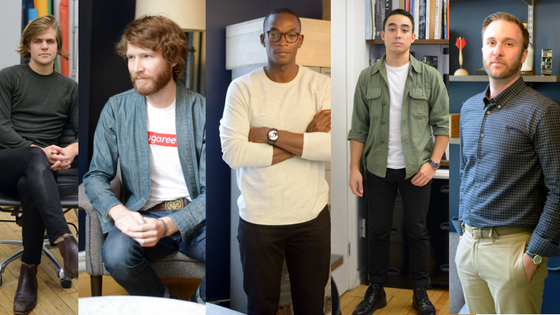 To peruse through the gear, style, and accessories on Gear Patrol is the equivalent of saying, "like it, love it, gotta have it" out loud as you flip through each page. We're talking everything from a remote you control with your mind (errr, phone) to a must-have flannel shirt for the season.
I stopped by their New York City headquarters – complete with a photo and Facebook Live studio – to see just how the guys at this adventure-seeking company deck themselves out for a day on the job. Below, five stylish Gear Patrol employees dressed to impress while hunting down the latest products and stories from far flung locales.
Inside the everyday style at Gear Patrol:
ANDREW HAYNES; ART DIRECTOR
"I'm pretty simple so I don't go too crazy with fashion."
On the office dress code: We try to maintain a creative space where people can express their own style which is fun. Some days guys wear suits and some days we wear jeans and sneakers. It depends on the day and the vibe.
Most recent wardrobe addition: A fishtail parka, like a soccer jacket. It's really cool because it's lightweight and easy to travel with. I was in London and I wore it the whole time because it has lots of pockets and it's long too.
Favorite gear right now: I like jeans. There's this really great brand in Soho called 3×1 and they have a cool line of selvage jeans from a brand called Cone Mills with an exclusive fabric that creates the perfect shade of blue.
My personal style is simple, comfortable, not too complicated. I need to be able to do different things and feeling comfortable with my clothes but still looking put together.
JACK SEEMER; ASSISTANT EDITOR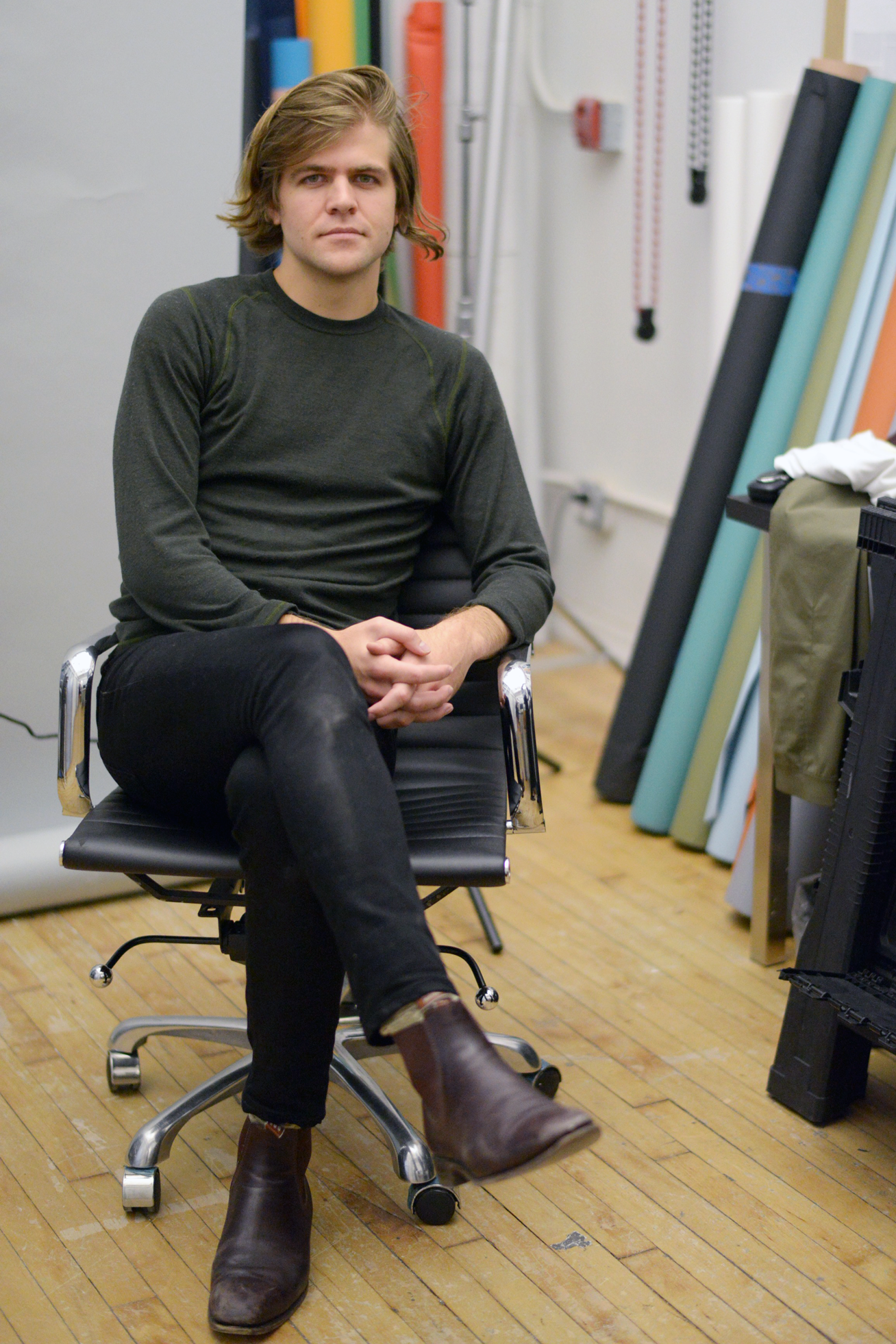 "As soon as I came into Gear Patrol I noticed the importance of good basics like merino wool socks."
On the office dress code: It's one degree north of casual. There was a day when someone came in wearing sweatpants and our editor in chief made a point of no more sweatpants. Overall, it's fairly casual but people dress up when it's necessary.
Go to office look: I really wear this all the time: rugged boots, black jeans, and a merino wool base layer in one size up so I can wear it as a sweater.
Favorite gear right now: I recently got a pressure cooker, a really nice one with an 8 quart. It's by far the most obnoxious thing in my kitchen. I store it in my stove but, I love it. Respect the pressure cooker, people.
My personal style is hopefully understated, with the same color combos. Nothing too flashy.
On finding style inspiration: My girlfriend helps. Also, from old movies and guys at the office too.
JOHN ZIENTEK; STYLE EDITOR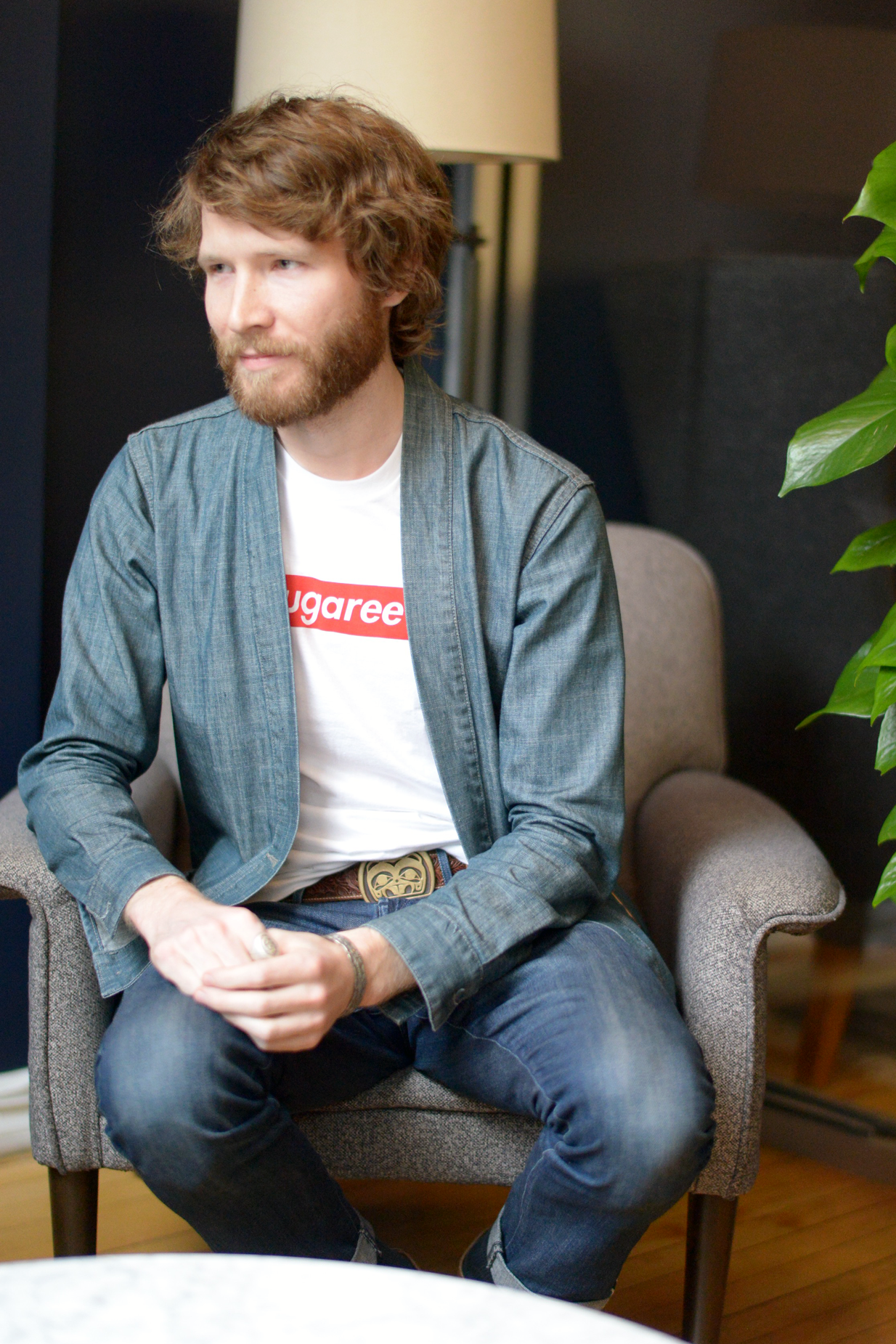 "I think people should find something that compliments their personality and body type and be able to wear their clothing as an expression of them and who they are."
On the office dress code: Most of the time people will be wearing button up shirts and jeans, but no one is required to wear anything specific. It depends on the type of meetings you're going to and what you have to do, so people will wear blazers and suits or denim jackets and t-shirts on the same day.
Favorite cold-weather staple: Suede jacket from Ami. The great thing about it is that you can dress it up or down. It can go over jeans and a t-shirt or it can go with chinos and an oxford. You can even throw it over trousers and a dress shirt for a more laid back look.
Adventurous addition to anyone's wardrobe: It's hard for the majority of guys, but the adventurous thing to do is add a hat. You can wear a hat and look goofy (which is why a lot of guys don't feel comfortable) but, there's a certain hat that look good on everyone. So, finding that hat can really add to your personal style.
My personal style is a mix of new and old. It's a little cliché but, I have vintage pieces and new pieces. I like things that change over time. Change reflects the impermanence of life, and I think clothing should reflect that too.
MIKE BAILEY; ACCOUNT MANAGER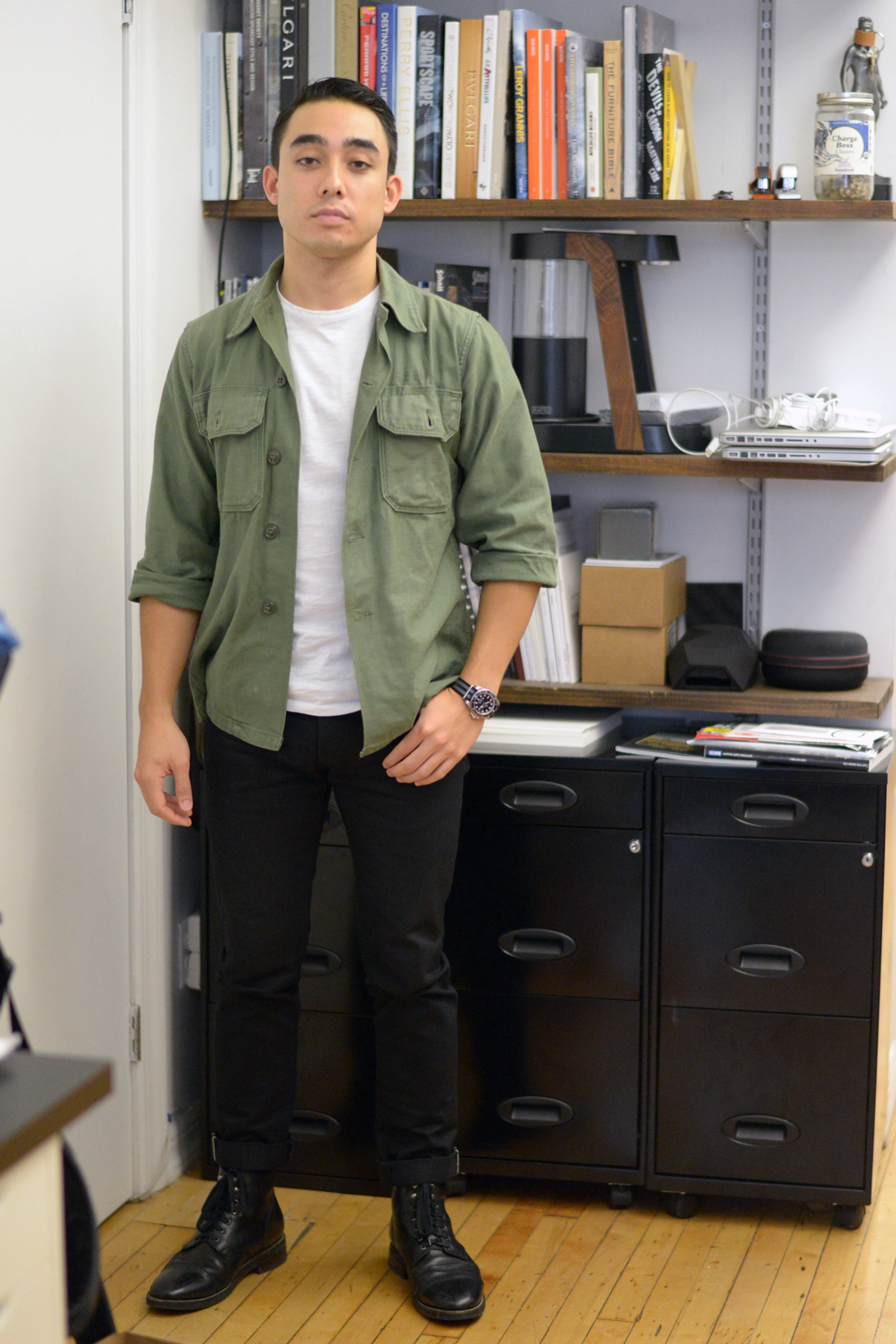 "In an ideal situation I'll be in shirts, jeans, boots and a jacket."
Go-to off-duty look: Pretty similar to what I wear everyday; in t-shirt and jeans. That's probably how I feel most comfortable.
Adventurous addition to anyone's wardrobe: Boots are a nice, easy first step. We're covering different outfits during the year depending on the climate but, people heading to the office usually have similar looks with boots, jeans, and technical gear.
Season's must-have gear: I'm a big peacoat guy in the winter, so that's my go in terms of jackets. Most of my clothes are high quality so I can beat them up all year and they will still look good.
My personal style is relaxed. I like a couple of statement pieces while always feeling comfortable.
ZACH MADER; HEAD OF ADVERTISING AND PARTNERSHIPS
"One thing I've learned over the years is that the most important thing is that the clothes fit."
On the office dress code: Just don't look like a slob, I think that's the rule. I was the first business hire so I think for a while we were more casual but, when clients were coming by we stepped up our game a little bit.
Go-to office look: I usually have a jacket. I feel it adds a little professional touch to my outfit but, beyond that, it's really not that different if I do or don't have a meeting.
Adventurous addition to anyone's wardrobe: Loud socks would be adventurous for me. Sometimes I feel like if I wear a loud sock I have to wear a solid shirt because I'm all about balancing patterns.
Favorite gear right now: Always do a piece of outerwear that's water resistant. Same goes for shoes. It's very tough in NYC because people who aren't from here think that we don't have to deal with snow like they do in the midwest but, actually it's challenging. So finding stylish pieces that are also water resistant is key for me. Good shoes, good outerwear… you're ready for winter.
TELL ME:
HOW DO YOU ADD AN ADVENTUROUS TOUCH TO YOUR OUTFIT?
Check out more of our favorite guy's real life style from 2016.