Men's Wardrobe Improvements: When to Upgrade
Step 1) Swap This for That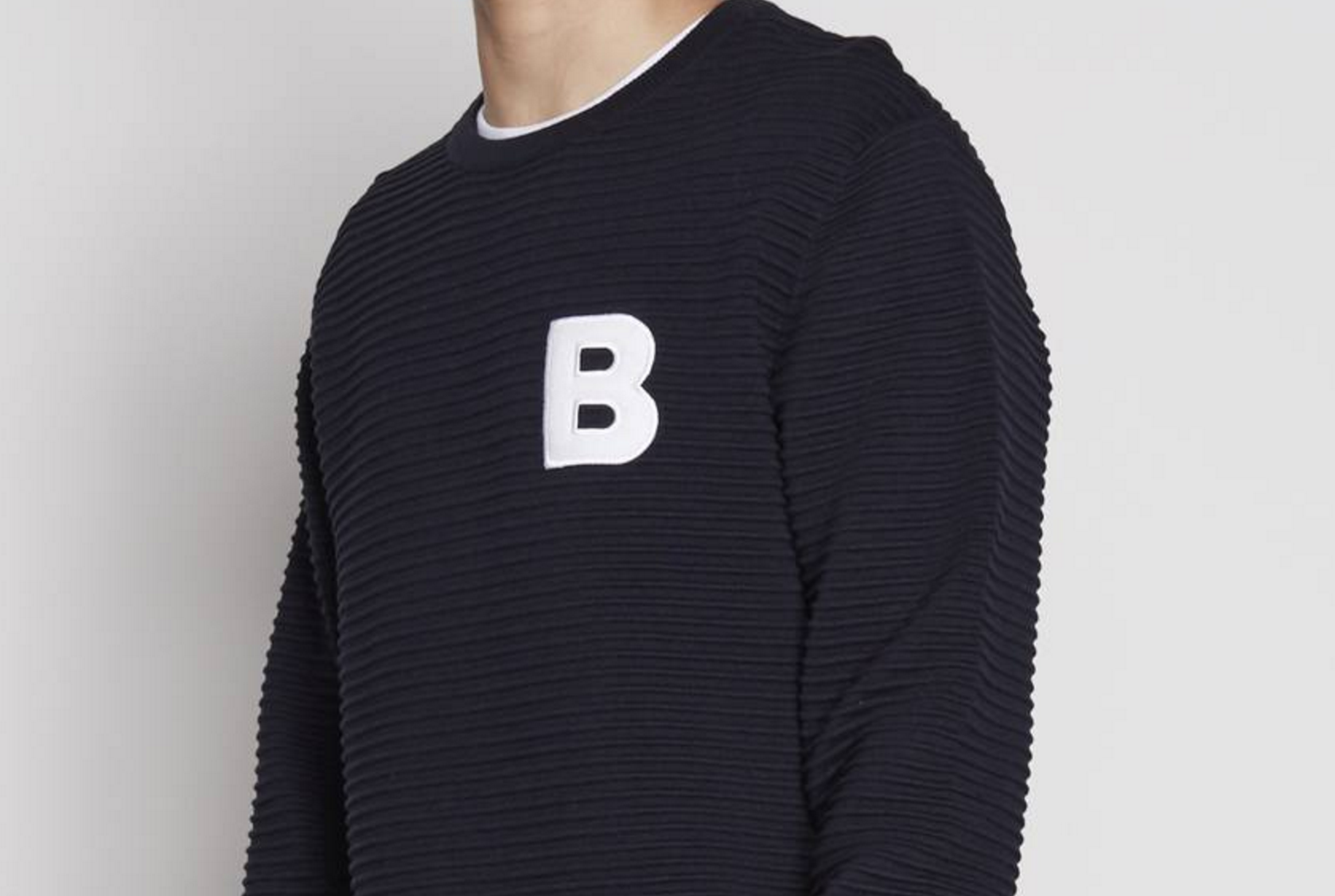 All our recent talk of upgrades, updates, and undying love for essentials has placed a distinct "what small thing can make a big difference?" halo over Style Girlfriend HQ's thoughts. And what better way to amplify this than by harnessing one of our favorite style hacks? That's right, we're back with another round of strategic swaps to skyrocket your style – without all of the hard work.
Start the season with a few men's wardrobe improvements:
Feel-good Fedora

Forever 21, $15 | Brixton, $84
Chances are you're hoping to achieve a Humphrey Bogart vibe when you don this iconic headwear – and for good reason, it's a dapper choice. When it's styled correctly, being likened to a movie / rock / style star is not to be unexpected. Also not so surprisingly, choose the wrong style and you may end up locking in a 1920's gangster-meets-amateur-magician aesthetic. And I'm going to level with you: that's not exactly a swoon-worthy look. So, let's simplify the notoriously tricky fedora with a cheat sheet on the details to look for and avoid:
To find:
Styles that suit your face! That's right, just like sunglasses, not every style will compliment every guy.
Go felt. While a fur felt fedora is the highest quality, any material other than shiny cotton (or satin) is the way to go.
A mid-sized brim. You've surely seen many reach for a more narrow brimmed trilby – thinking it's a fedora – but your fedora will have a wider brim and a less pointed crown.
To avoid:
Pinstripes, patterns, or anything that denotes it may have been purchased from Hot Topic.
Bright colors and stark white as these both scream, "novelty gift store."
Stylish Staple Trousers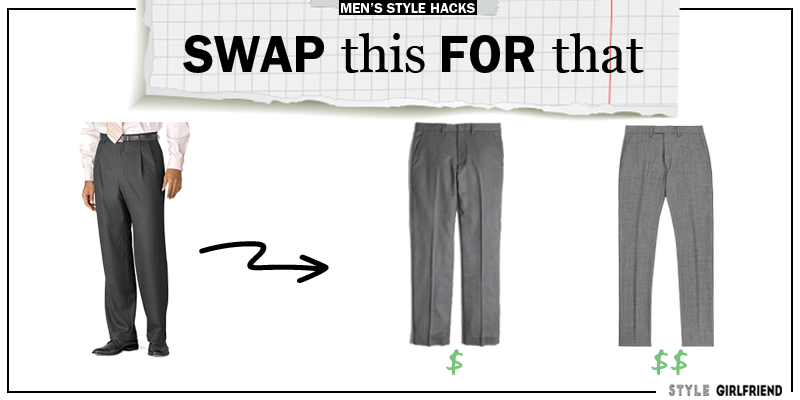 J. Crew Factory, $83 | Reiss, $220
You may have noticed that Style Girlfriend HQ is rolling deep with staples recently, and we're showing no signs of stopping. When it comes to finding a hardworking and versatile pant, you can't go wrong with a grey trouser. But that's not to say we can't throw a tailoring PSA your way, right? Even something as essential (read: simple) as a pair of dress pants can benefit from special attention in the fit area:
Think tailored, not tight. You should be able to sit in your trousers without worrying about busting through the seams.
Proper waistbands will fit well-enough to leave a belt behind.
A "slight break" is best for most guys when it comes to length. (Though, we're not mad at the "no break" style, y'all).
To cuff or no cuff? If you're unsure, go with a cuff as it can be let out later.
---
Channel Jeff Goldblum in this handsome look
---
Versatile Loafers

There's arguably no other style "don't" I'm more impassioned about than a square-toed shoe. (See: Exhibit A and Exhibit B). This "please don't" passion is closely followed by the utility – often square toed – loafer that looks more sturdy than stylish.  
---
5 different ways to wear polished penny loafers
---
A refined raincoat

Bleu de Paname, $119 | Stutterheim, $239
What we know: This season plays by its own rules, bouncing from sunny skies to chilly downpours without much warning.
What we don't know: How branded, promotional raincoats – or worse, choosing the newspaper shield over a proper raincoat – are still being worn by otherwise dapper fellas.
Whether you opt for a classic raincoat, an iconic trench, or a British Mac, upgrading your rainwear will have an immediate grown-up (see also: handsome) effect on your entire look.
Sleek socks
MrMisocki, $35 | Paul Smith, $30
I once had an entire apple cider beer spilled on me at a sports bar by a man wearing white sports socks with his charcoal suit. Now, I'm not saying that wearing white socks with a suit will cause you to stain my summer dress with your Angry Orchard beverage…but I'm not saying it won't cause it. If that's not convincing enough, let's consider these tried and true sock style standards:
 White socks are for athletic endeavors only. As in: White socks are the jelly to sneakers' peanut butter. 

Wearing dress shoes? Wear dress socks. Athletic socks are often thicker and more prone to buckling at the ankle, interrupting the streamlined look of your dress shoes. Also, the ribbed cotton will make it harder to get your dress shoes on in the first place.
Matching matters. If you're opting for colors and patterns, make sure those colors are incorporated in the rest of your look. Keeping it brown or black? Match socks to your pants versus your shoes.
Cool Crewneck sweatshirt

A good crewneck sweatshirt is the definition of a classic. We see them in unquestionably dapper 1950s collegiate photos and at nearly every Men's Fashion Week – being praised and updated at every turn. These heritage staples may have started in the vein of team spirit and alma mater fashion, but they don't have to stop there.
Put an unexpected twist on your standby sweatshirt by scooping up a fresh color or retro-inspired minimal design – just skip any movie / cartoon / comic book references, please.
---
Another way to style a crewneck sweatshirt
---
The "Going out" Shirt

JackThreads, $49 | Bonobos, $98
Oh, the "going out" shirt, the clubbing button-up. Oft accompanied by ill-fitting pants and just shy of bedazzled buttons, these "I'm getting dressed up" shirts can flirt with Night at the Roxbury-level peacocking. Overwhelming at best, something Ryan Lochte would wear to say the least.
Here's the thing: An adult man's wardrobe should be able to translate from work to play without distinguishing between the two. Sure, there's always an opportunity to dress up or dress down your staples, but let your personality do the talking – not your satin, patterned party shirt. 
---
Does a woman like your outfit? She may already be telling you
---
TELL ME:
WHAT ARE YOUR BIG STYLE SWAPS?
Subscribe to our YouTube channel for weekly videos and stylish recaps.